I mentioned that last week was fantastic.  It was!  I purchased these AMAZING vintage, french tables.  Yes, the same as last Thursday's Curvy Love.  Multiple vintage curvy tables!  What luck.  "How on earth did you manage that?" you ask.  Well, they are from an old hotel that closed and I purchased the lot. Here they are lined up in my garage.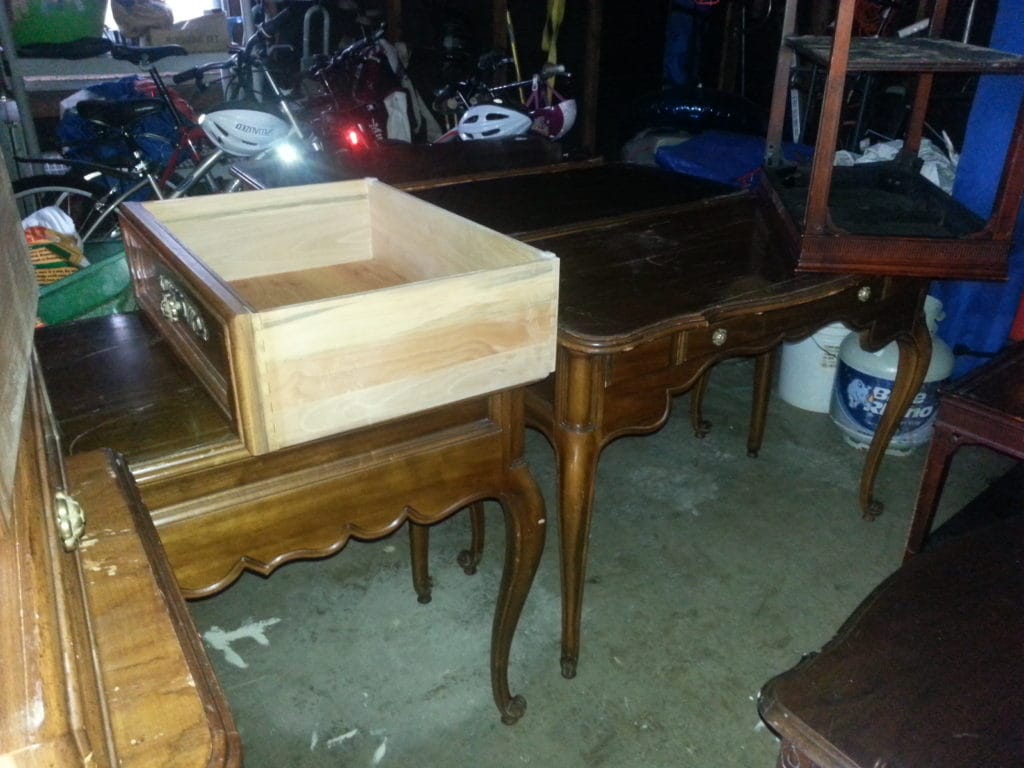 (I know, what mad photography skills!)  I just sold a pair that are going to two lucky little girls.  The tables will be painted cream and set side by side in their sun room for the sisters to do their homework on.  I'm so glad they will have a matching pair as to find a set of anything vintage is not easy.
When on the hunt for vintage finds, there are many times I pass up on an end table because it is missing its twin.  Most people like a set to sit on either side of a sofa or bed.  However, some tables are so unusual and gorgeous that they can hold their own.  So, if an end table is super amazing I always snatch it up.  I found this solo little french table over a year ago and it sold quickly! (A Beautiful Find).

This one was also a solo (Vintage Detail) but had amazing detail and charm.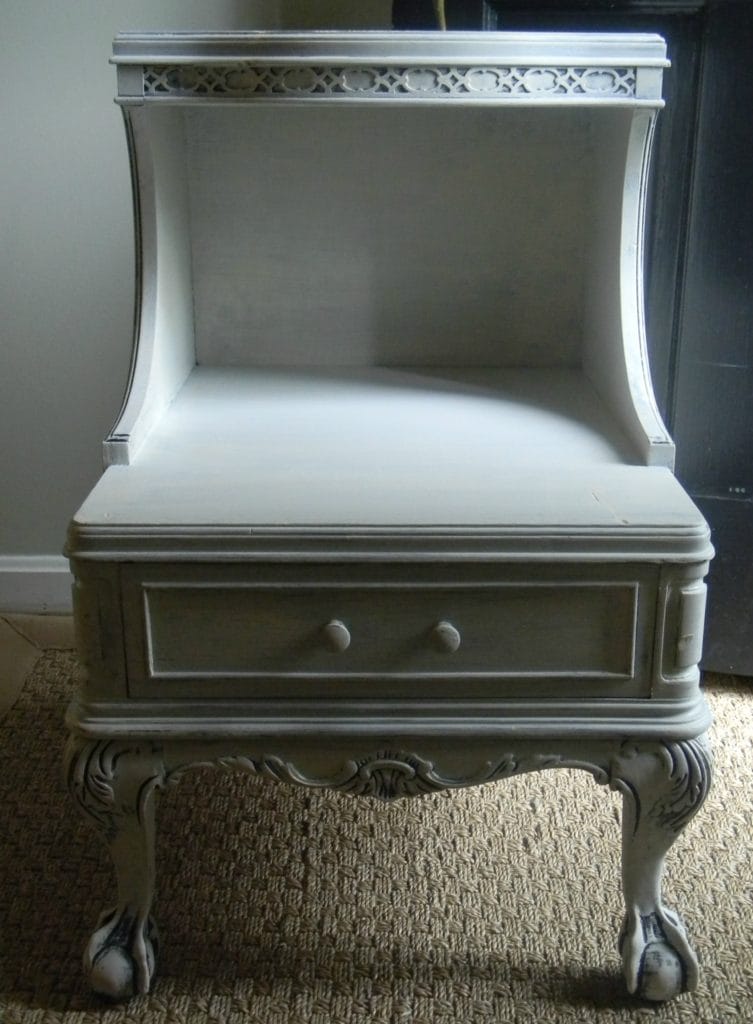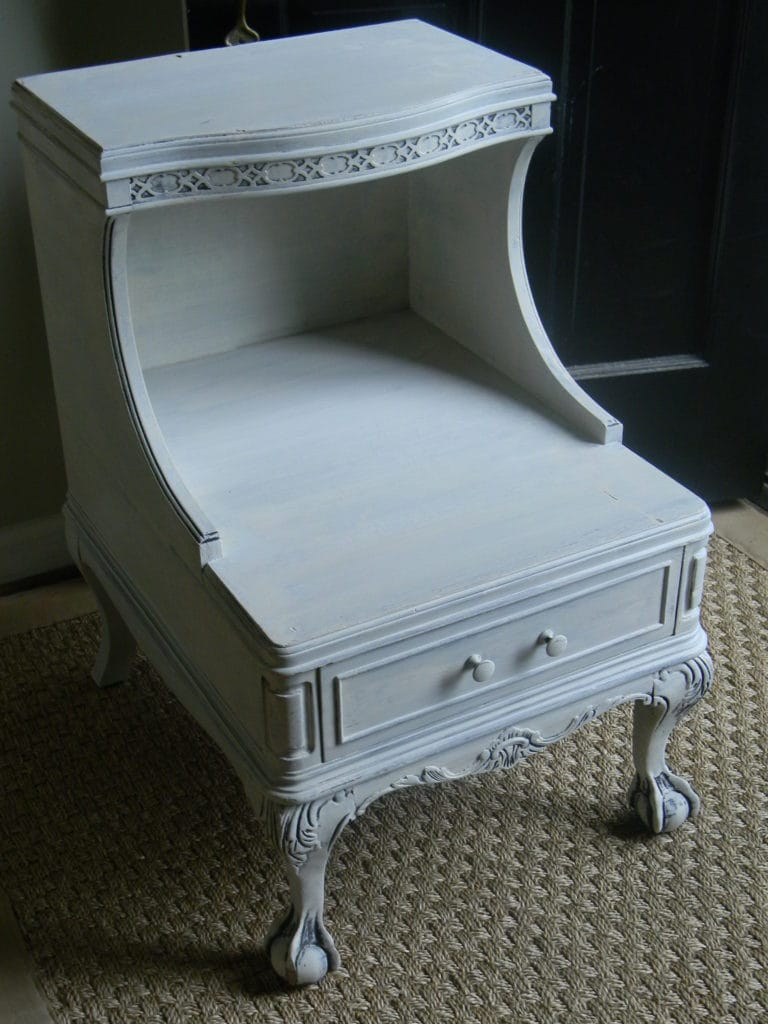 This table sold last spring at Lucketts and the new owner was thrilled.
It is raining ice and sleet and very dreary here in Maryland.  I'm busy working on a sideboard/buffet and I am using my new power sanding tool on it.  I will write a post on it soon.  I am busy learning the tips and tricks of it.  One is don't let the vacuum attachment fool you!  I have spent more time vacuuming up the dust than I did sanding the piece.  Definitely an "outdoor" tool from now on!
Join the Fun! I Always Love More Subscribers!