After a snow day and late morning start yesterday, I was finally able to finish the vintage wicker table (better late than never!) and I am thrilled with the result.
Here is the "before" of the table.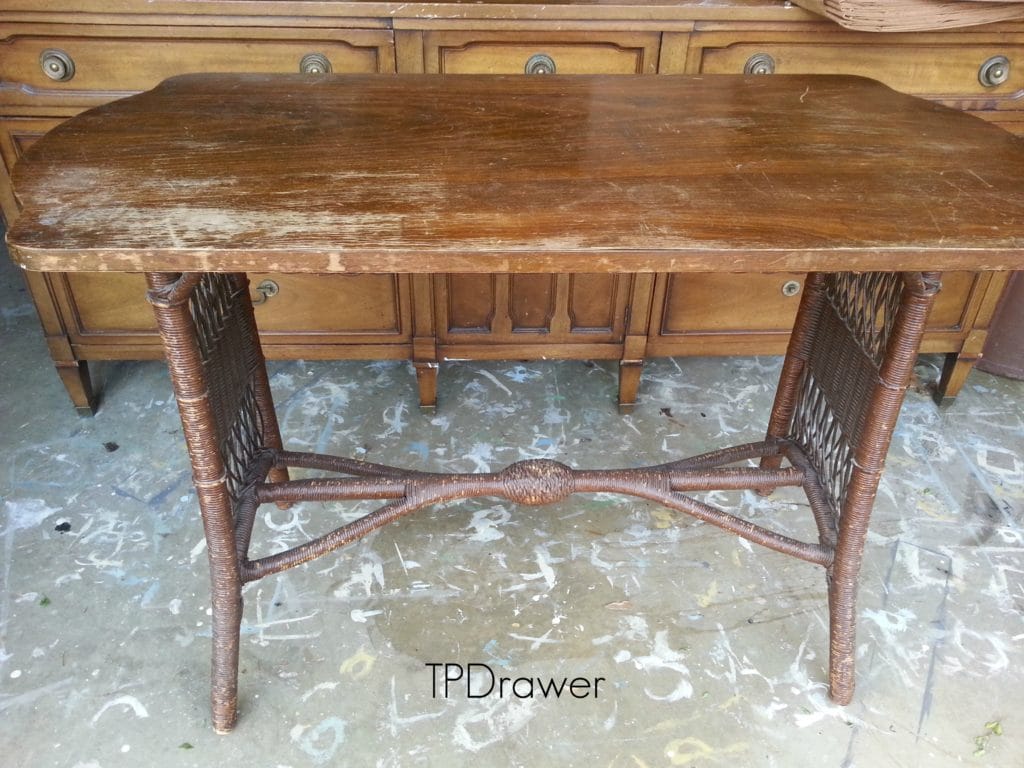 I had initially thought to sand back the top and stain it.  I went to all of the effort only to realize that it just didn't look good and decided to paint it after all.  So glad I did!  It lightened the entire piece up and gave it a totally fresh look.
This table was finished in General Finishes milk paint in the color Basil.  I also applied their Winter White glaze which creates a cottage/beach vibe – perfect for wicker.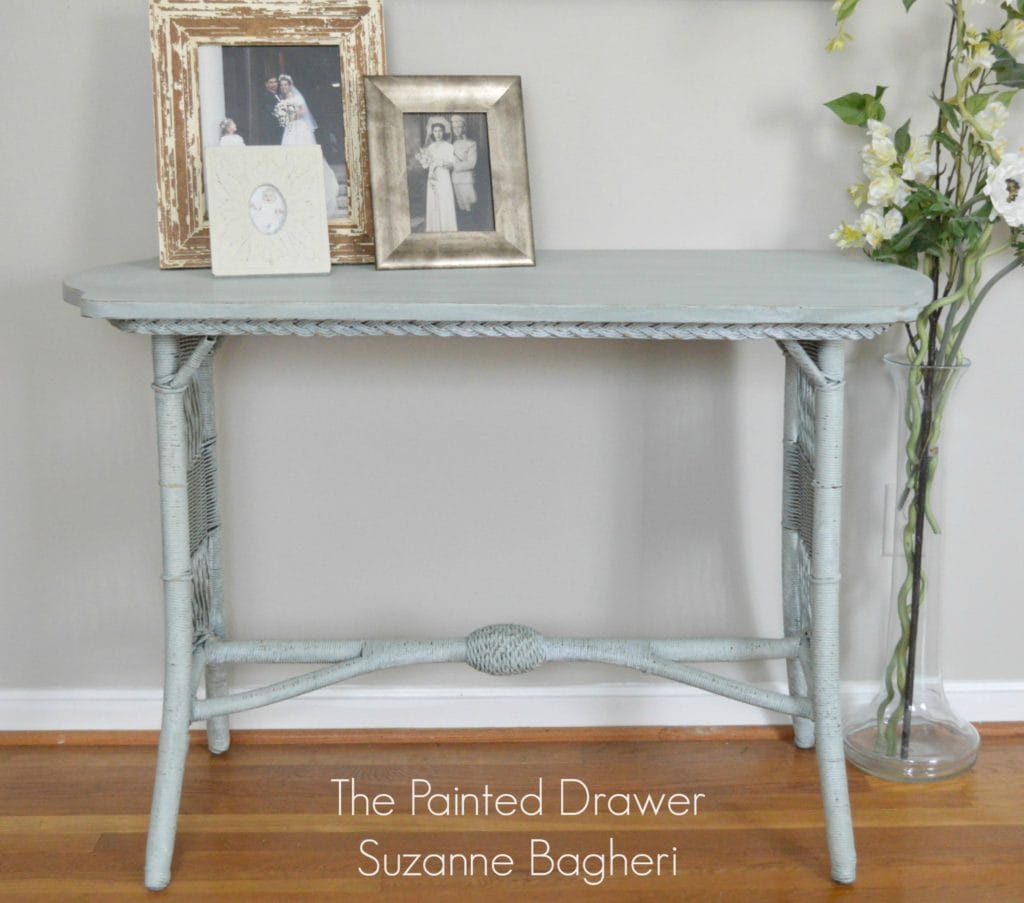 The wicker was all intact and in pretty good shape considering its age.  The paint took to it easily.  Wicker is time consuming to paint with a brush and takes patience.  It needs quite a few coats to really soak in and you need to be very careful to avoid drip marks.  After the coats of milk paint had dried, I used a very small brush to apply the glaze onto the wicker and then a rag to rub it into all of its crevices.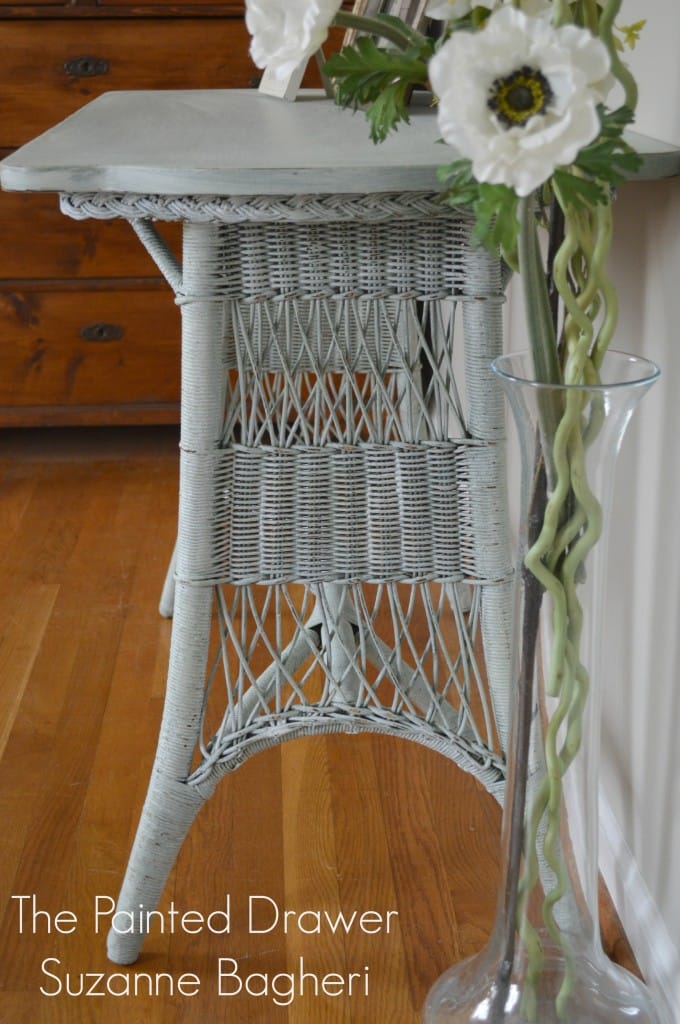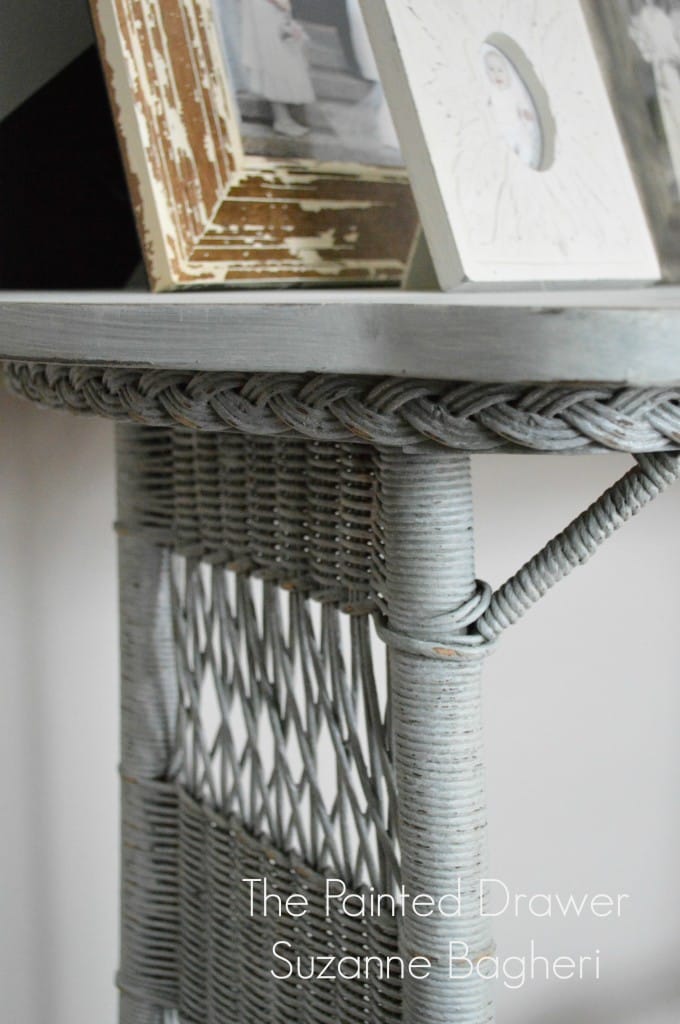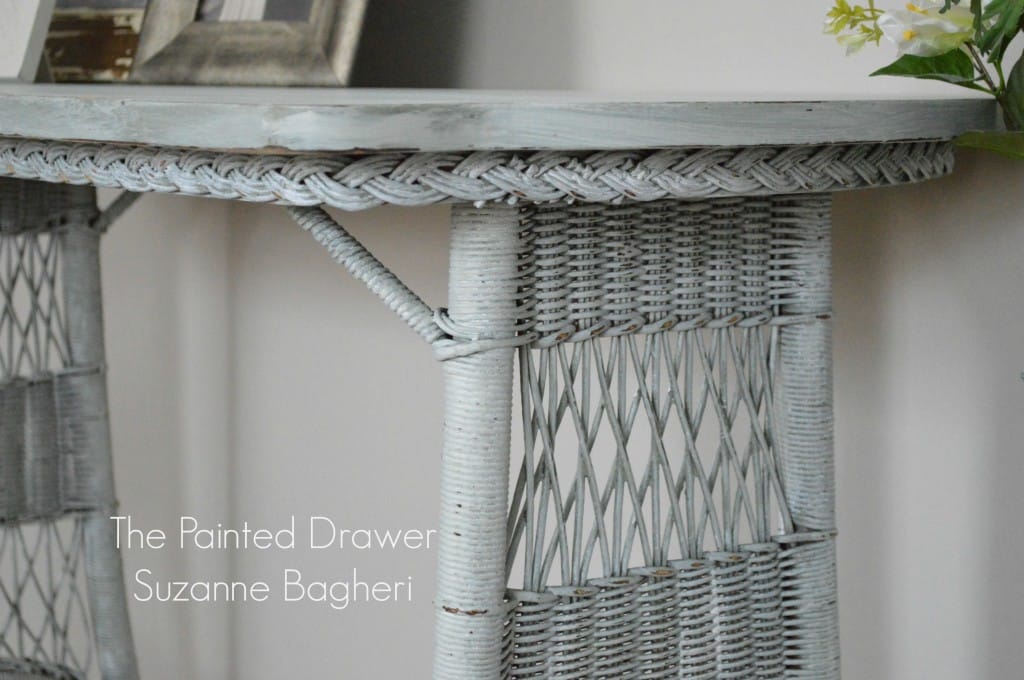 The vintage wicker is full of detail.  After applying the glaze, I distressed the piece to add a bit of character.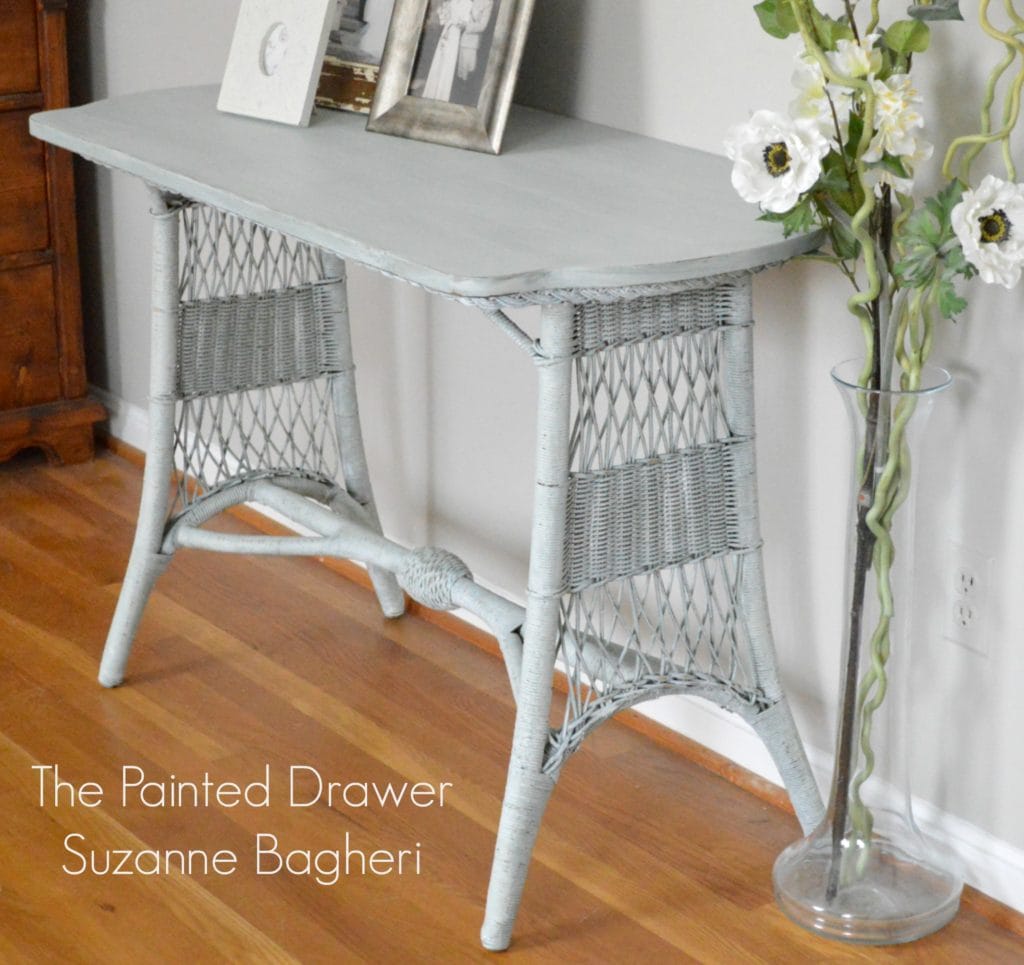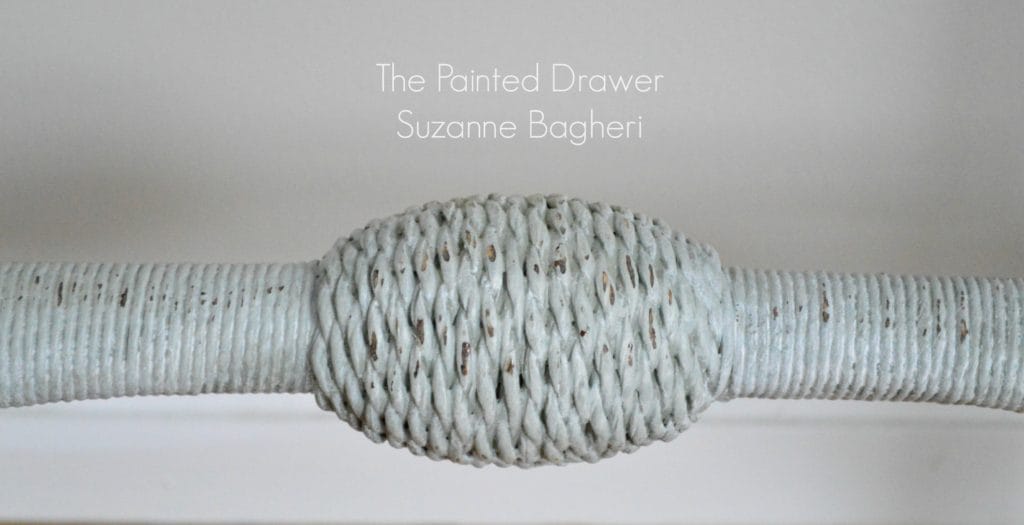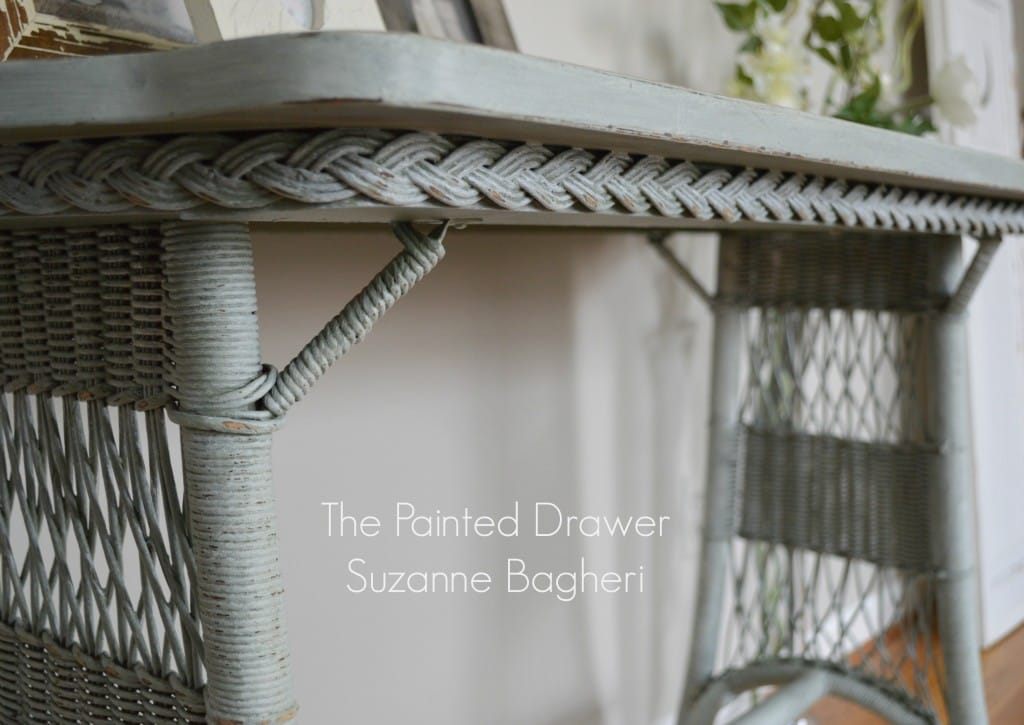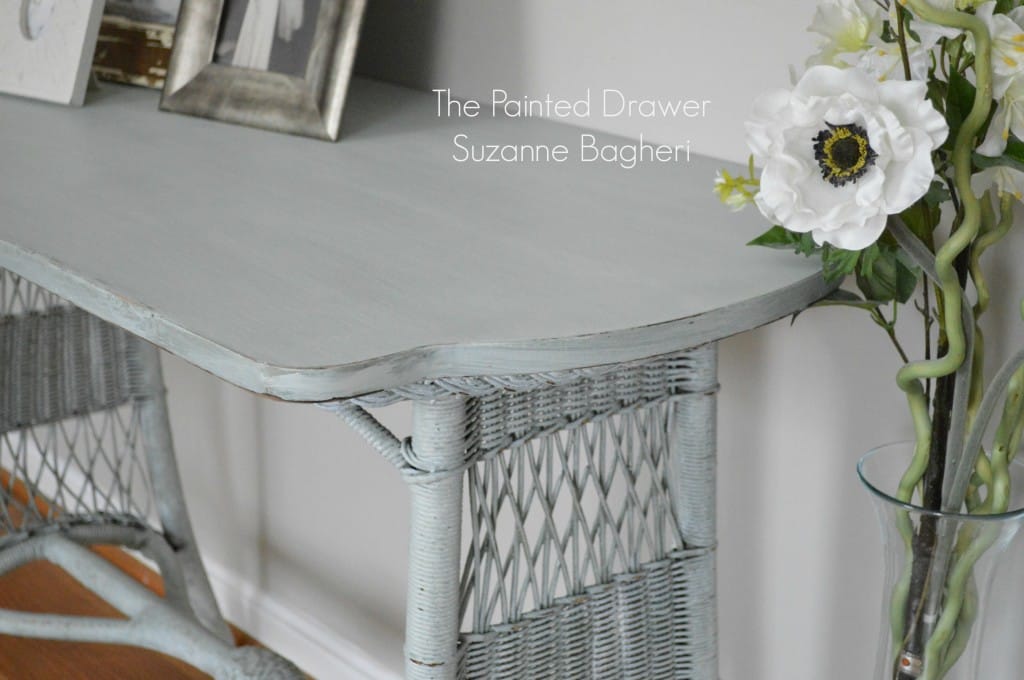 I just love it when I get a really fun piece to paint!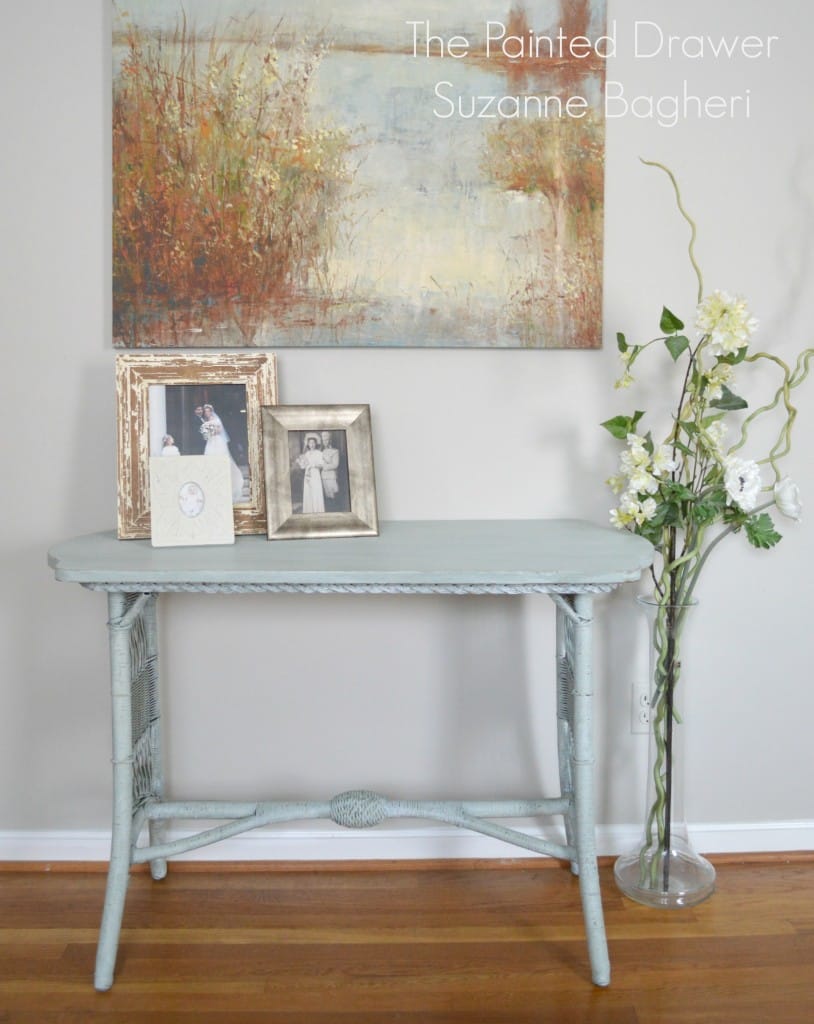 Quite the before and after![twentytwenty]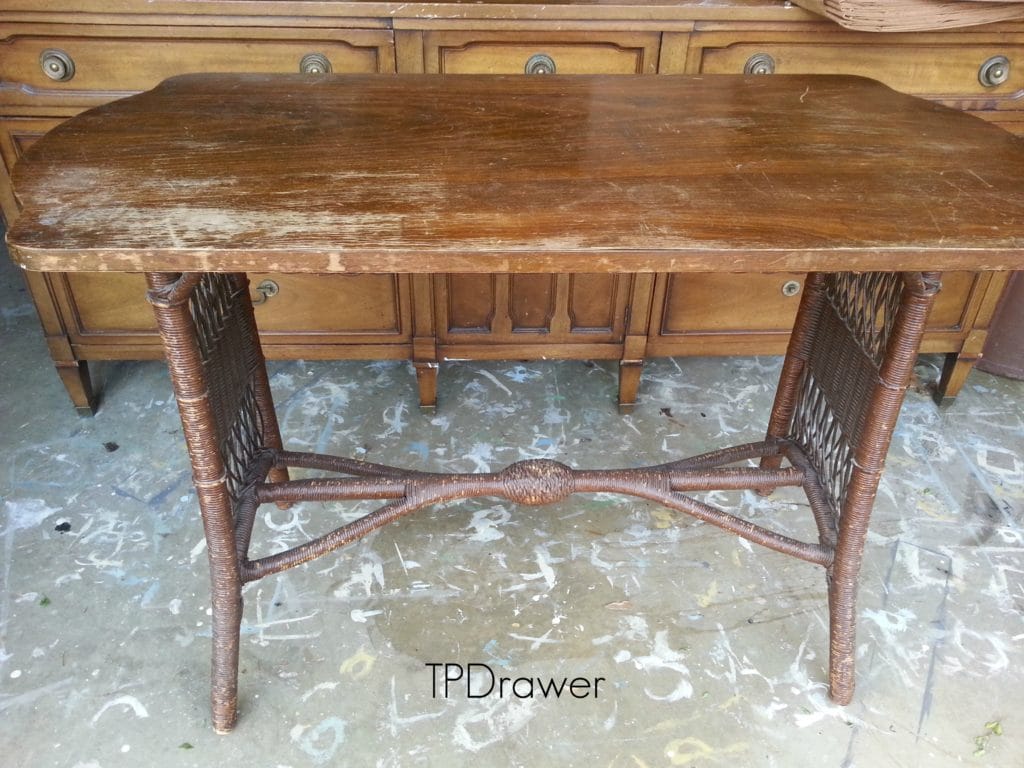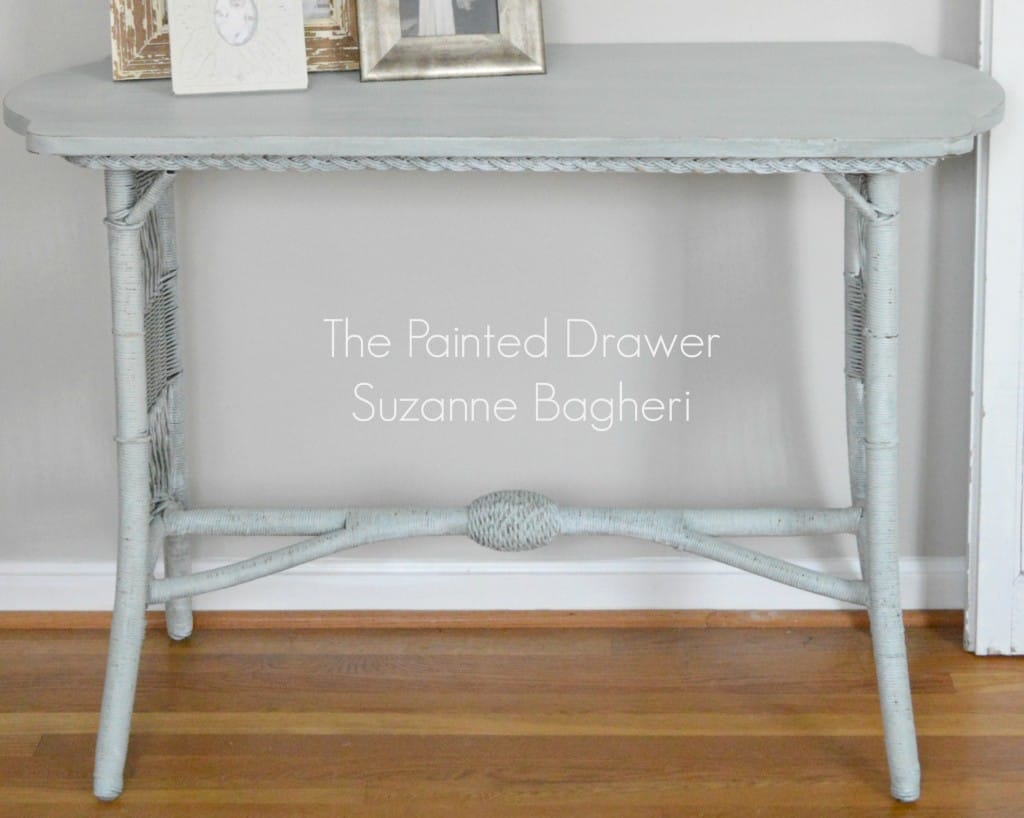 [/twentytwenty]
Join the Fun! I Always Love More Subscribers!
Linking To: