I stopped by a little thrift shop last week and picked up the sweetest little desk and had to share. It was $39 so quite a deal.
I've placed it in my dining room and have no plans on painting it or changing it at all. I likely will add a spot or two of dark stain on a few places but that's it. I really like the dark stain against the Rainstorm walls. I already have my Stillwater painted sideboard in the room and feel one painted piece (especially this large piece) is enough for the space.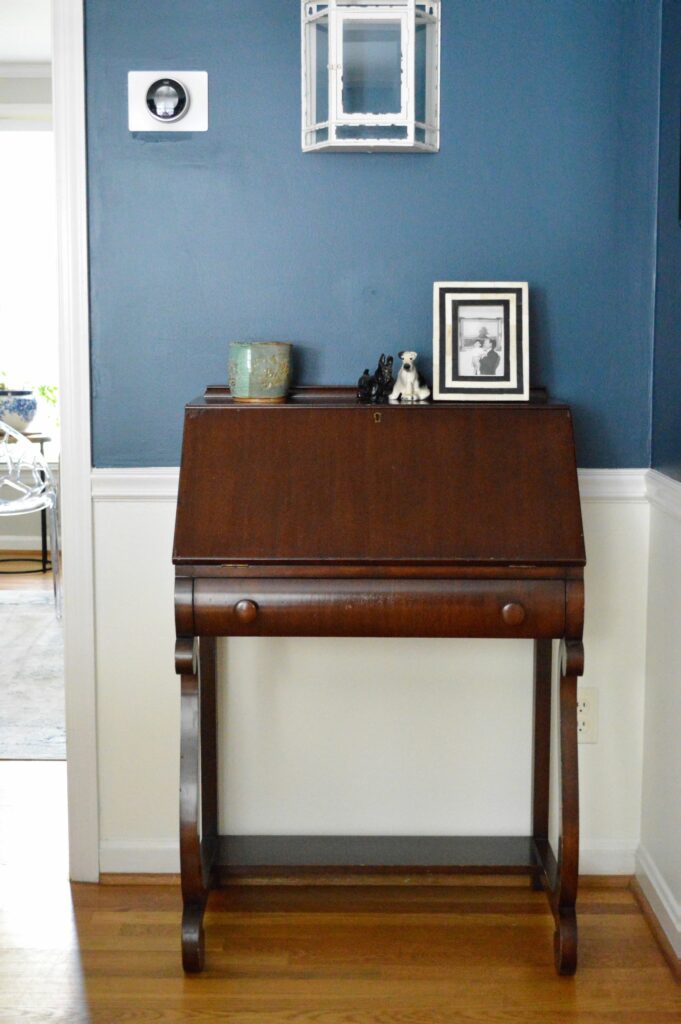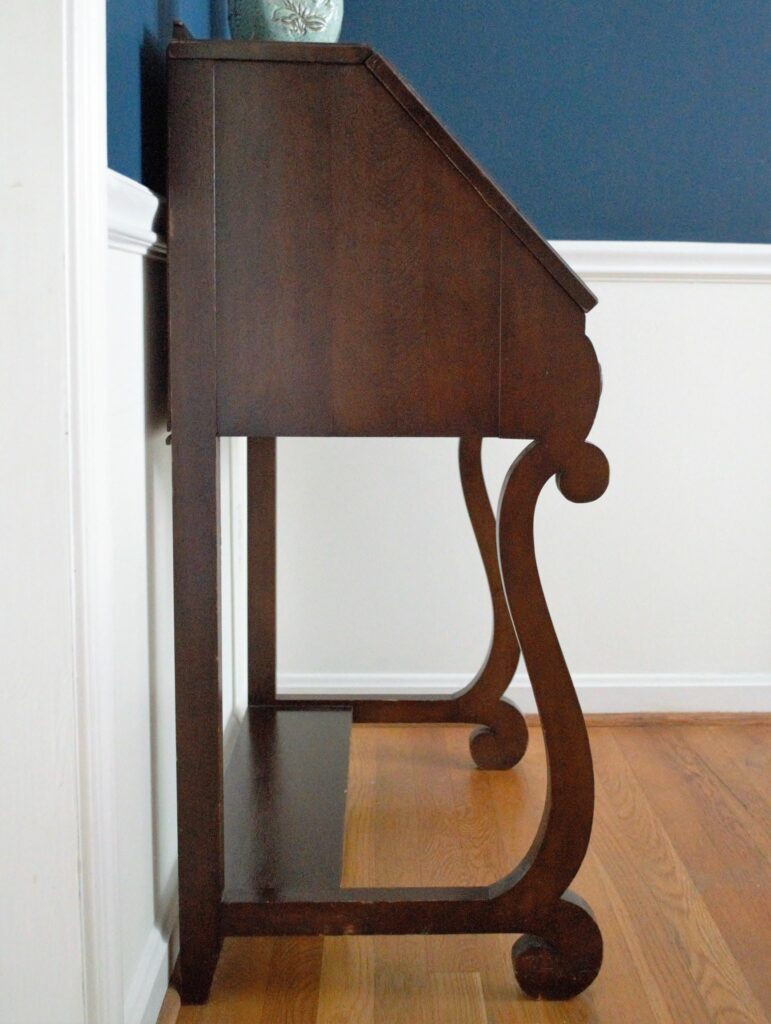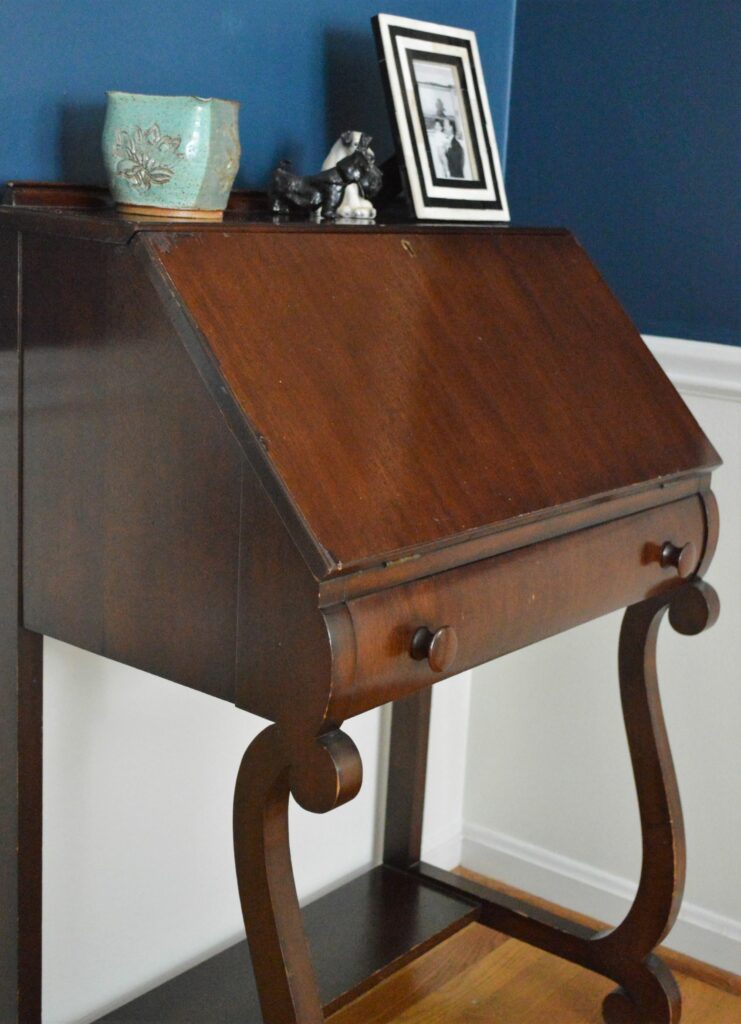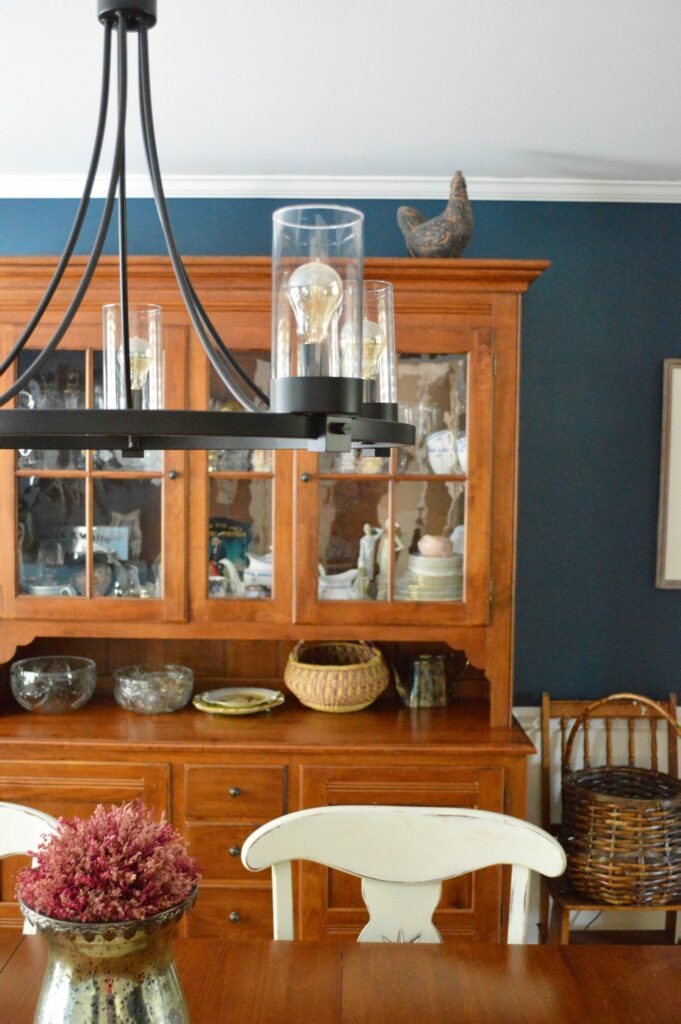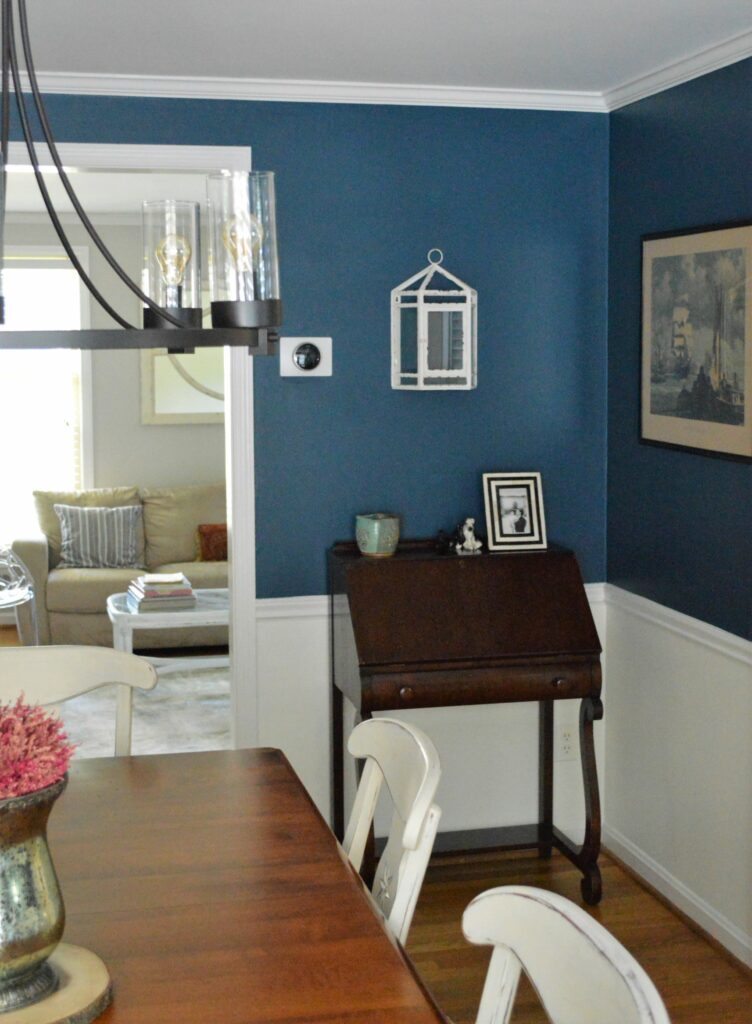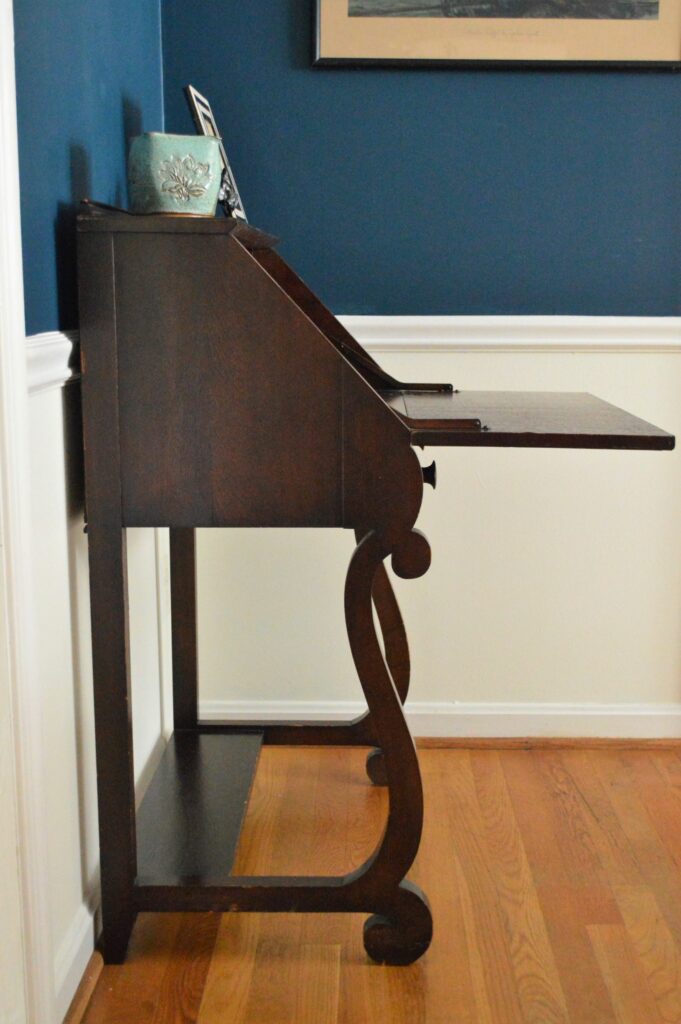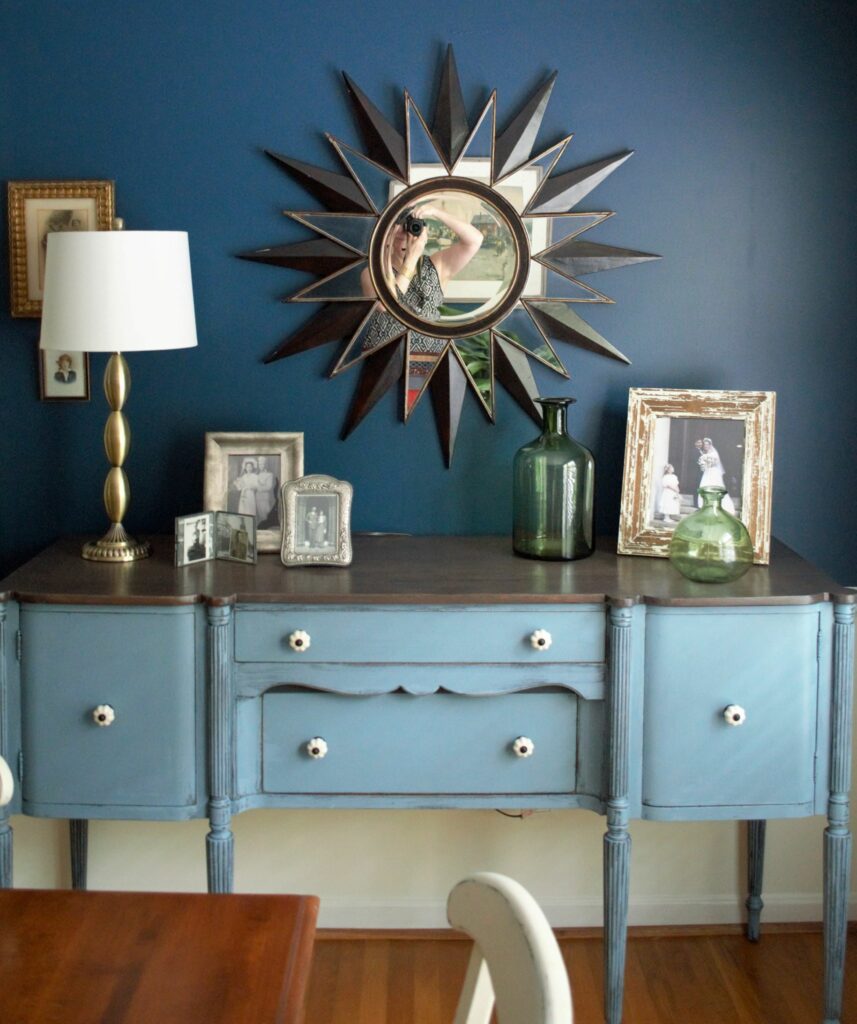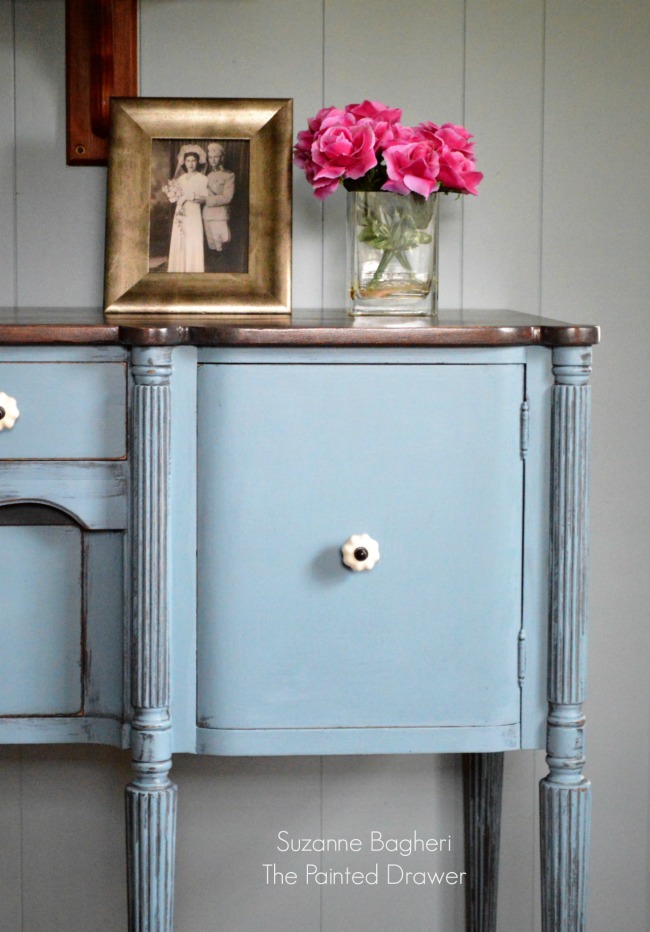 For those who missed it, here are a few pics of the sideboard "before" when I first purchased it. Love what paint can do!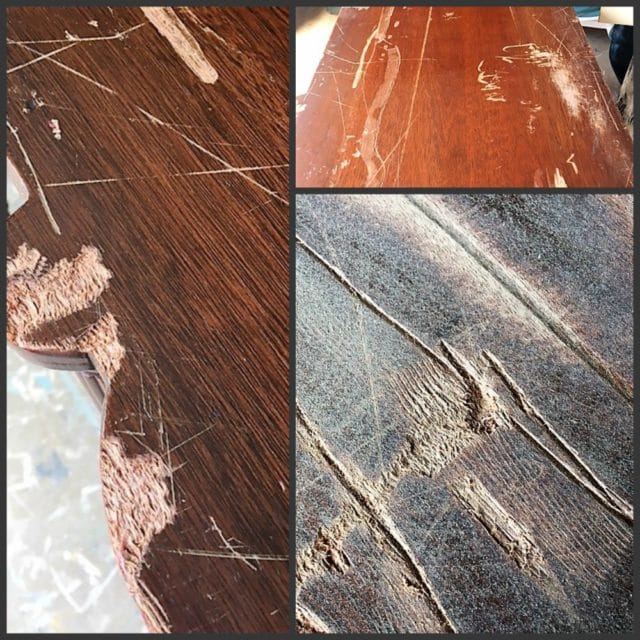 Have a great weekend!