The Spring Buffet was originally very banged about and in pretty bad condition.  Here is a quick recap on the "before" of this piece from Favorite Find Monday.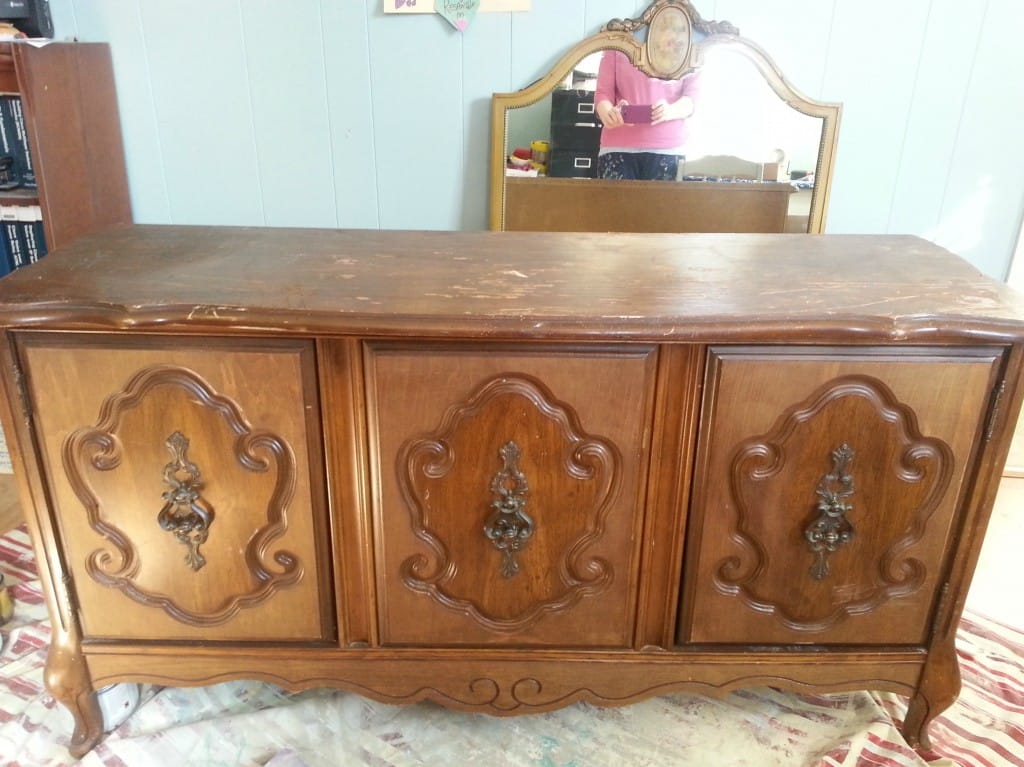 I started out by painting the buffet in General Finishes Antique White.  After standing back and looking at it, I began to question the finished look.  Was it too shabby chic for a french piece?  Was I yearning for more color as the spring season takes hold?  I have no idea but out came the paint brush once again.  I find that either a piece sings to me or it doesn't and if it doesn't, I will never be happy with it until I make it work.
This time I went for a french blue.  I used a Behr latex paint that I already had from painting my daughter's room.  It went right over the milk paint with no issues.  I then added a wash of Annie Sloan's Coco and a dark wax.  I must say, after distressing back it looks ooh la la gorgeous!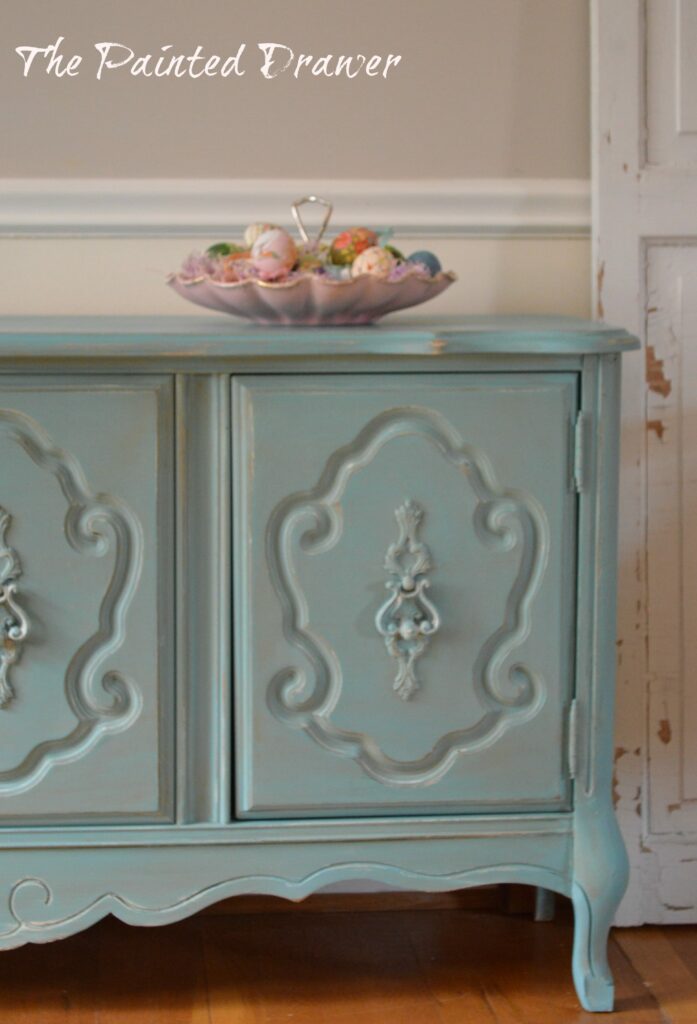 The white peeks through and the wash tones down the blue to a lovely, muted color.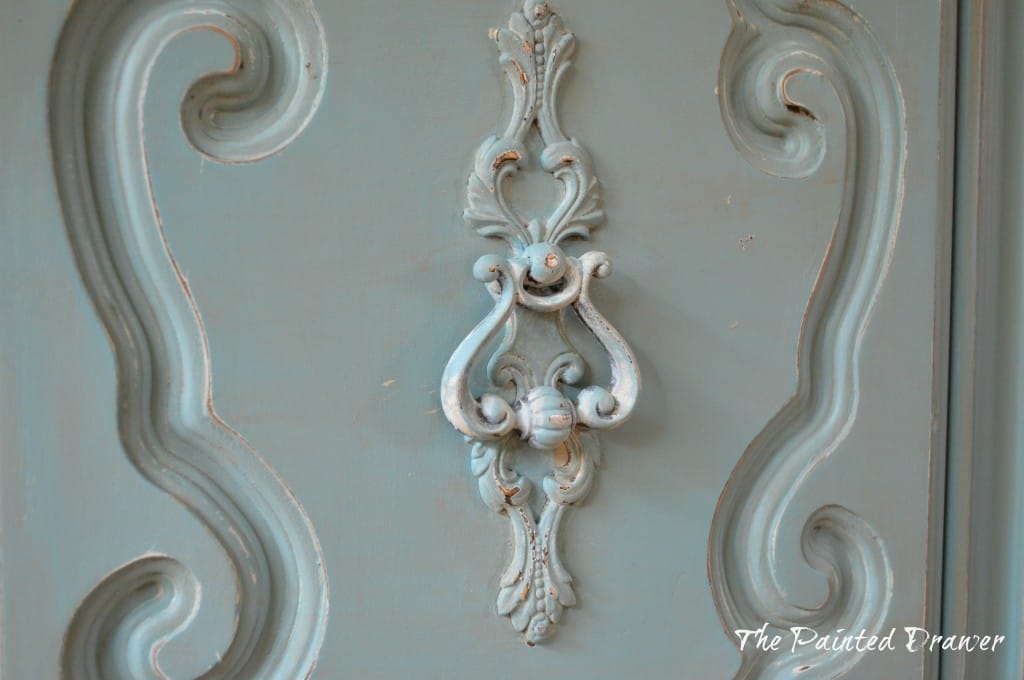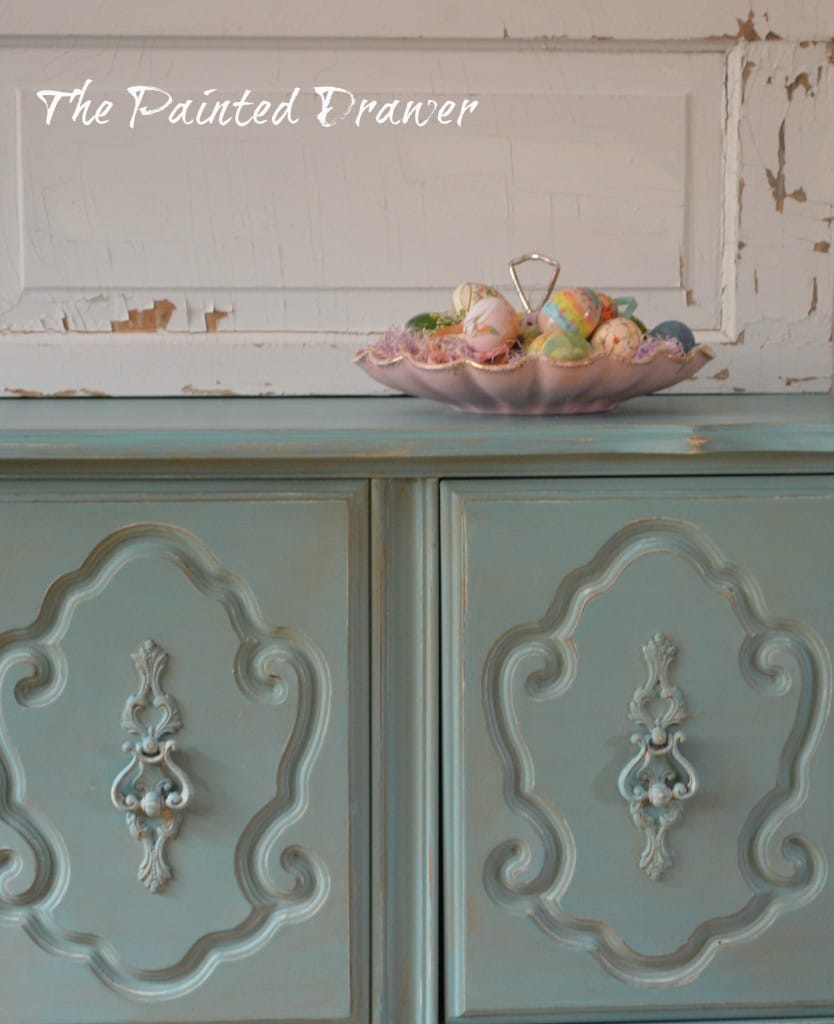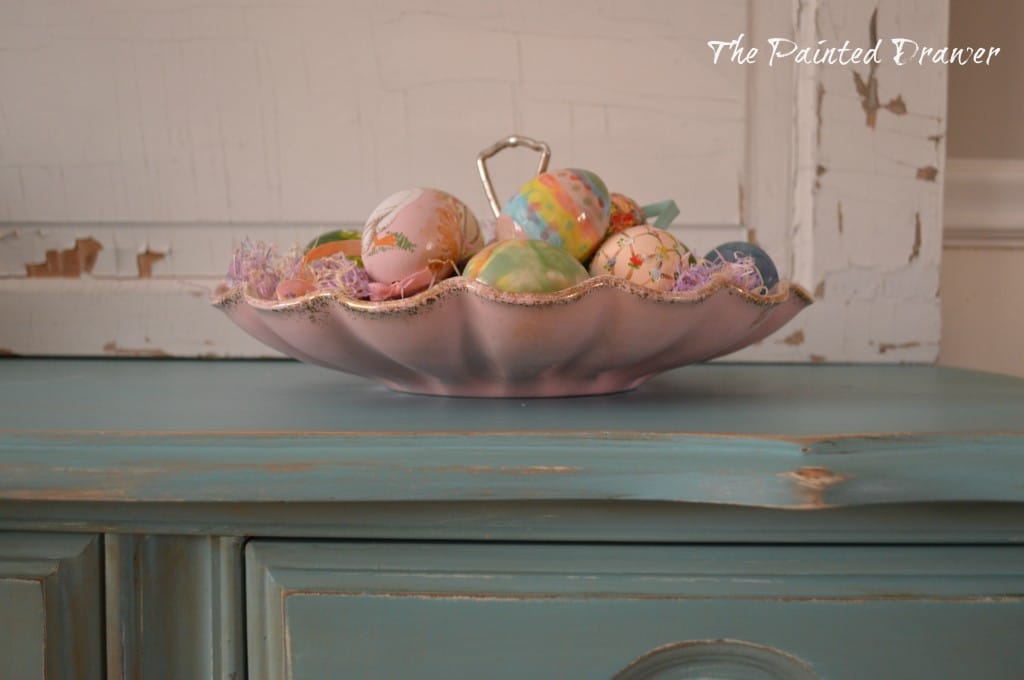 Love that hardware!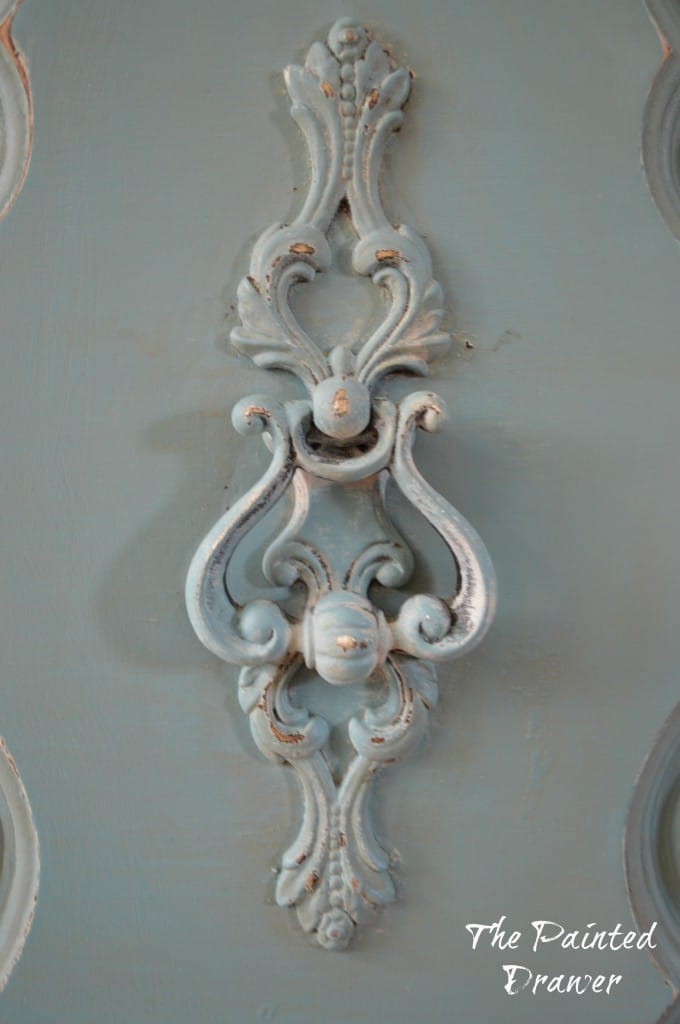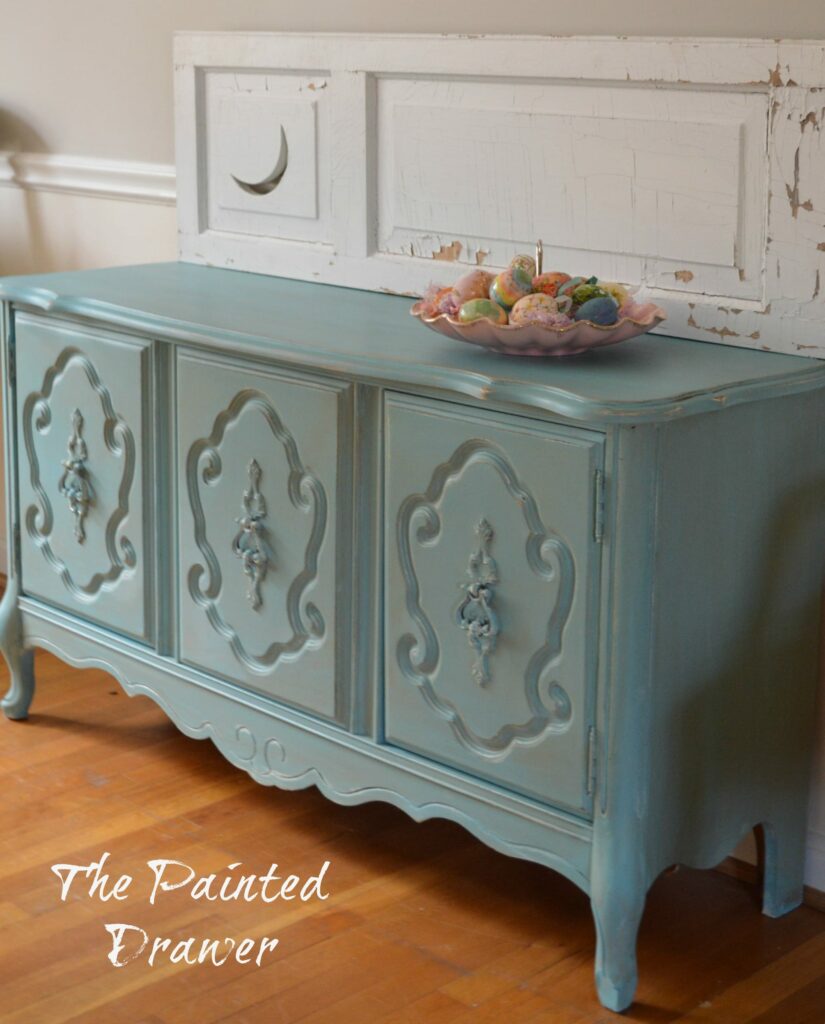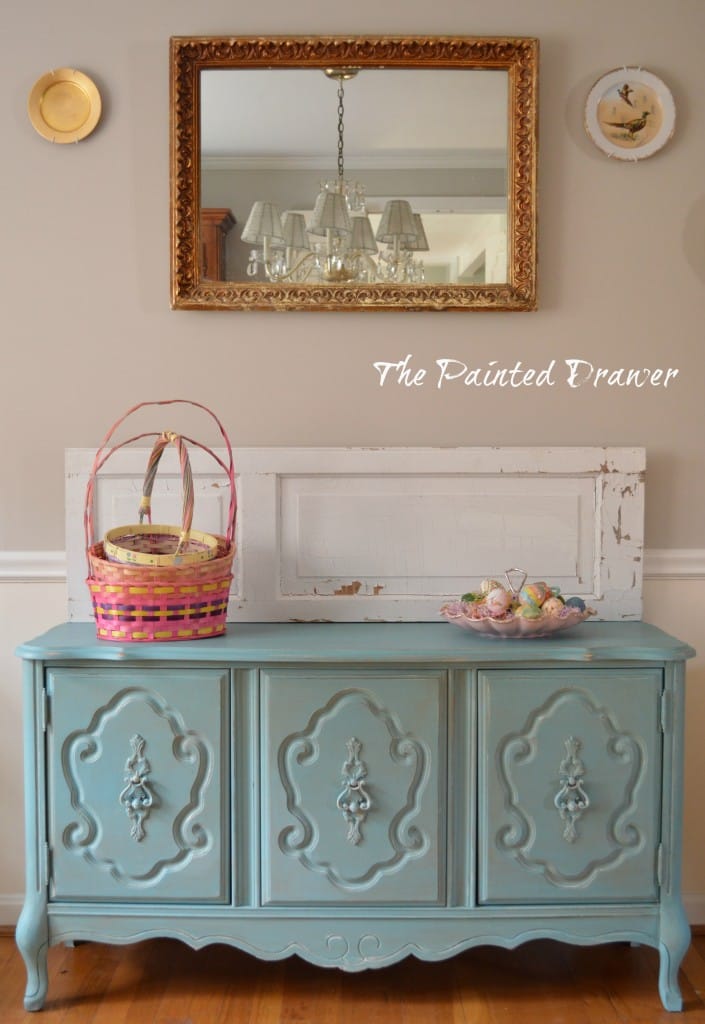 Sophie is feeling much better today – I actually have all three in school – wow!  Off to an estate sale to see if I can find another Favorite Find for next week!
Join the Fun! I Always Love More Subscribers!
Linking To:
Miss Mustard Seed