I'm currently working on giving this old dresser a new look. My neighbor found it and brought it home. It is very orange and dated but hey – I'm also sometimes orange when I use self tanner and dated but I still deserve a makeover 🙂
The finish she has chosen is the same finish seen below in my Florence Tables.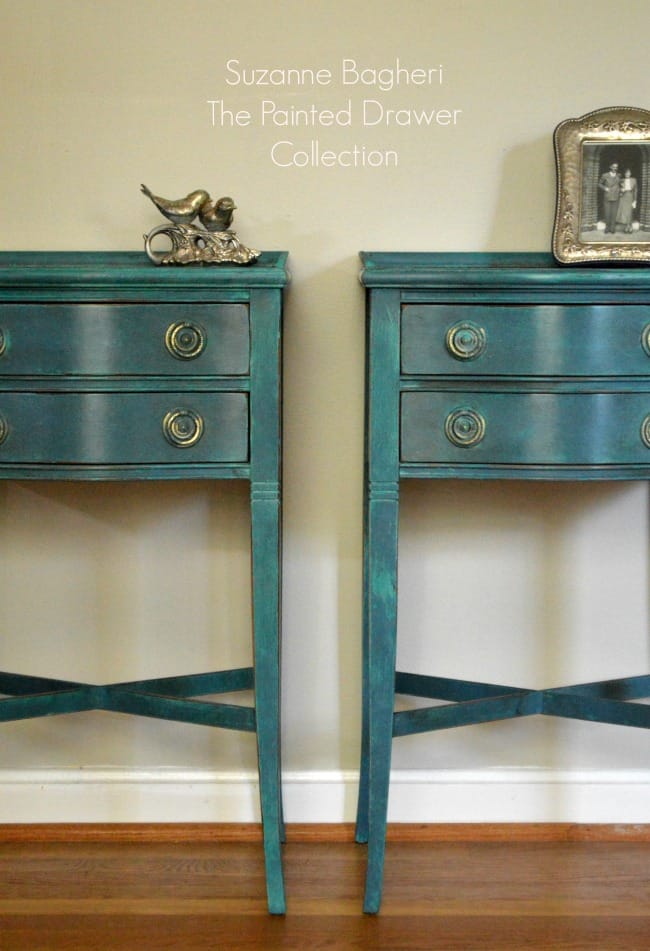 I actually had forgotten exactly what the process was to achieve this look and ended up watching my own YouTube tutorials to remember!
I'll share the finished dresser soon!