My dining room is done in Sherwin Williams Rainstorm!  Oh my, it was quite a job.  I ended up painting underneath the chair rail in white.  I had (of course) first painted it in the deep blue and it took three coats to cover it again in white.  Talk about making more work for myself!  I also repainted the trim while I was at it.  The white is Benjamin Moore Cloud White, which is the trim color throughout my house.  I again had both paint colors matched at Home Depot in their Behr paint and primer.
I went way out of my comfort zone on this one!  With this room in the deep blue and my foyer in the darker Poised Taupe, my house is looking very different!  I do enjoy the transition from the lighter living room to the darker dining room.  The dark color really sets off my artwork nicely and creates a cozy space.
I am not thrilled with the burgundy against the blue and have listed the lovely Burgundy Buffet on Etsy.  I plan on adding a different piece in its place.  I am unsure whether I should add curtains – one part of me likes the openness and I think I will live like it for awhile before I make up my mind.  Plus, I filled and patched all of the holes from the rod and I need time before I'm ready to drill into the new paint!  I would like to add a rug and am keeping my eyes open for the right one at the right price.  So, the room is definitely not finished but for now, it's good!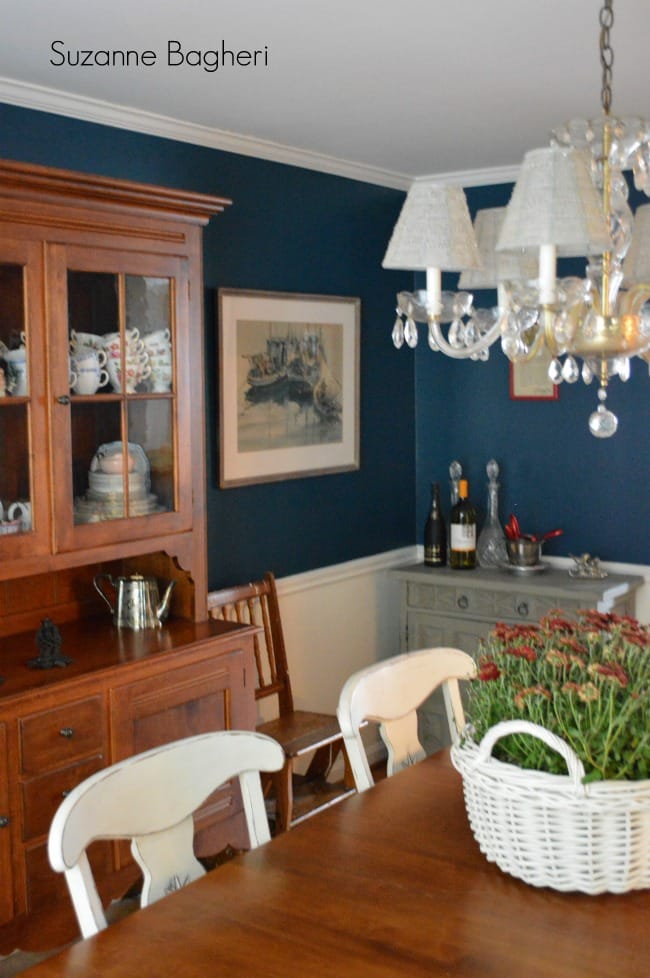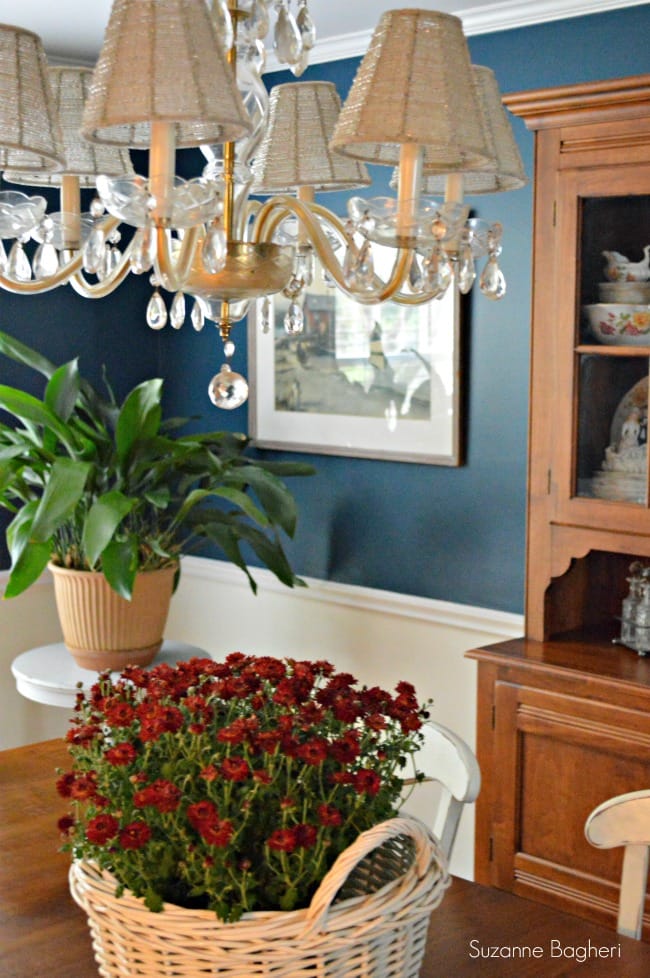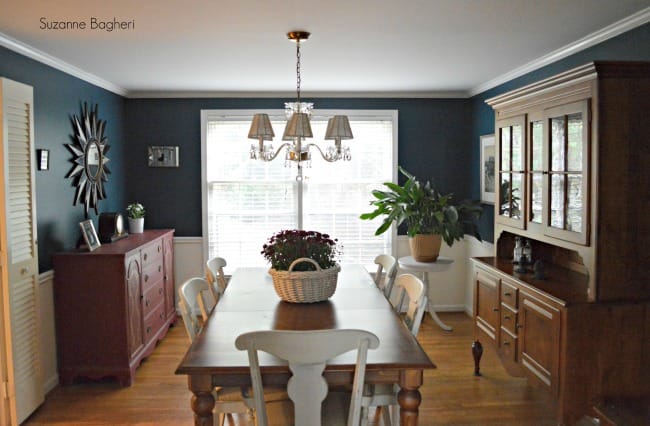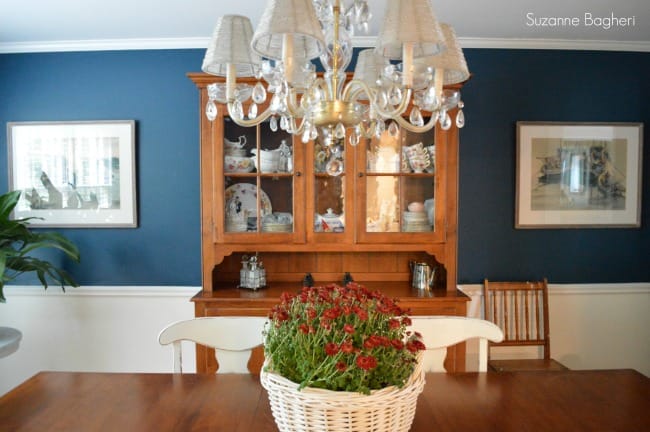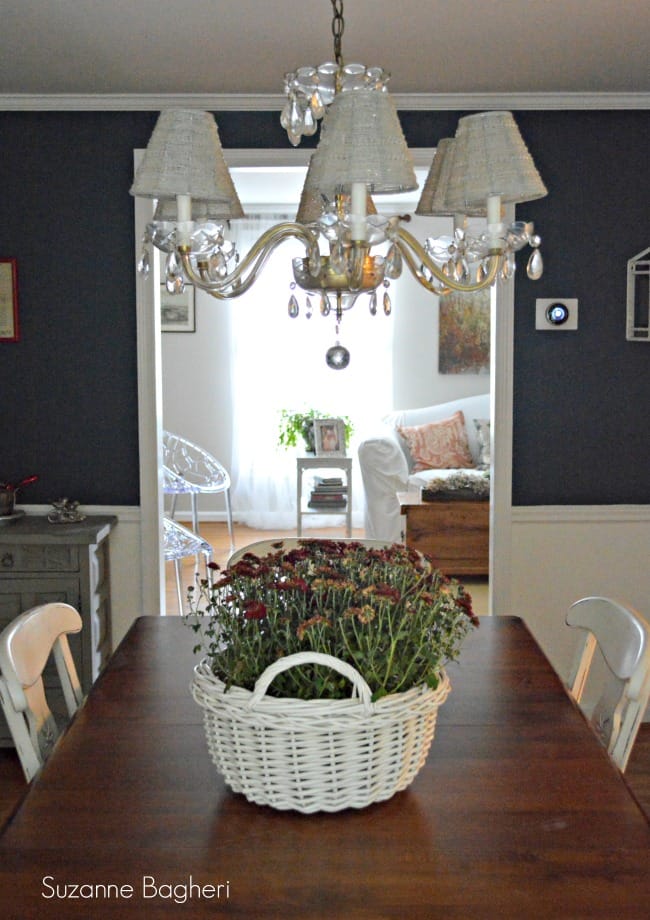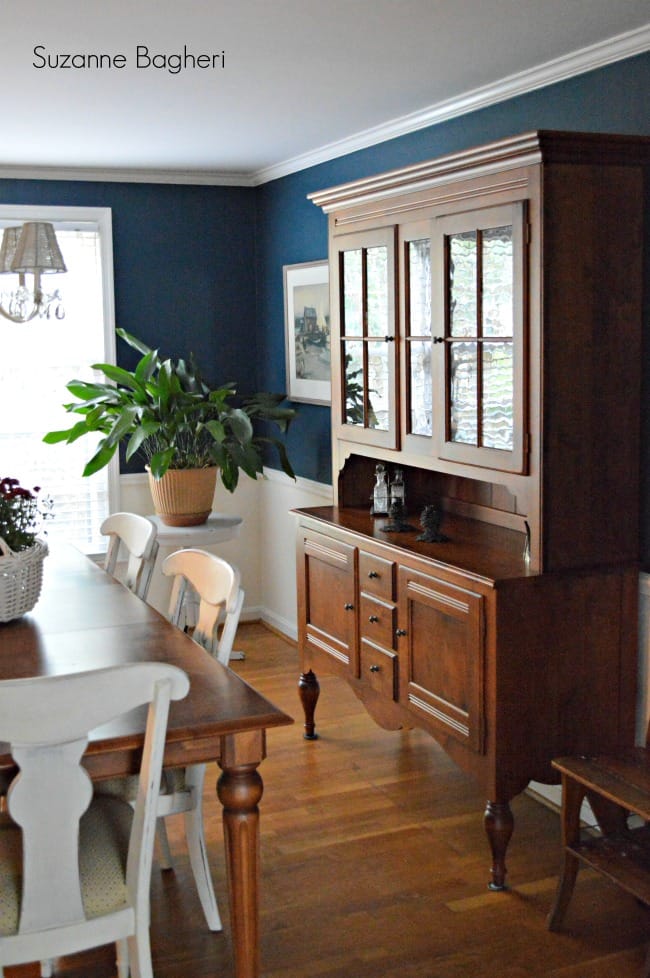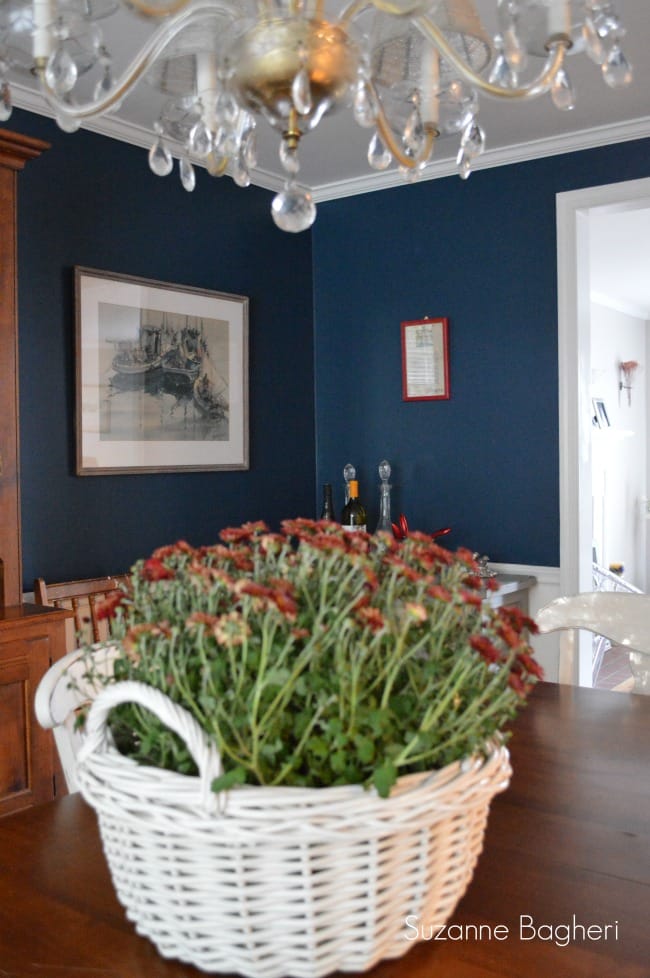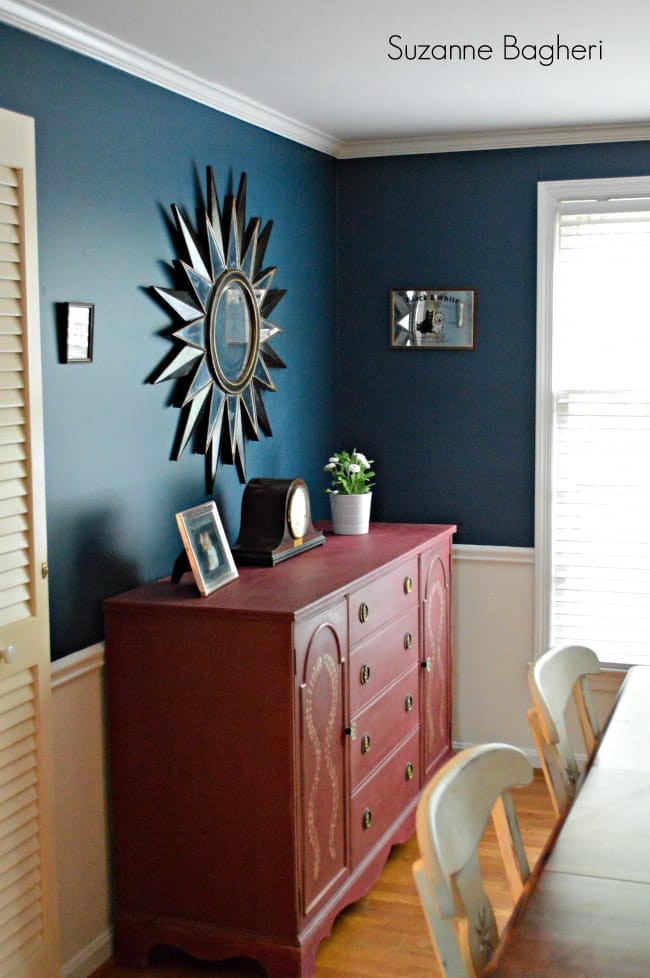 Up next – kitchen cabinets 🙂