Remember the HUGE Empire dresser that I purchased at a thrift store?  It was a real struggle to get this one home but I'm so glad I did.  I really had a lot of fun with this huge beast!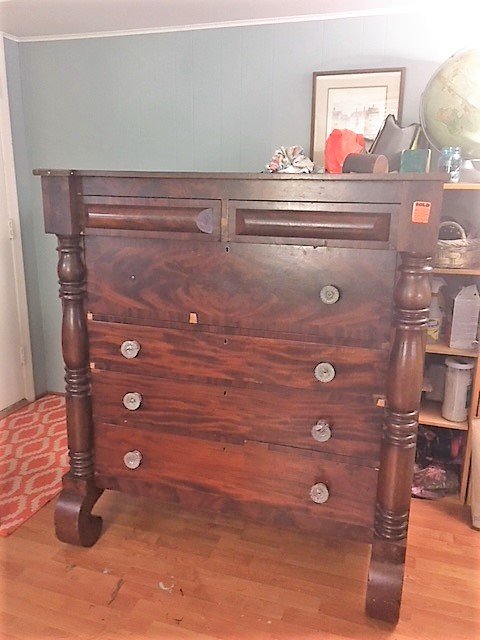 This piece was not a custom job and it was liberating to choose whatever color I wanted for the project.  I decided to try a new paint line for me, Magnolia Home by Joanna Gaines Chalk Style Paint. I love the show and was really intrigued to give it a try!  While shopping at Target, I picked up a quart of the paint in the color Olive Grove. I wanted a warm, fall inspired color and this really spoke to me.
Before painting (and the fun) could begin, the "beast" needed a ton of prep!  I first took off all the old glass pulls.  It was such a shame that a few were broken because they are gorgeous.  I obviously saved the good ones and can reuse them in a future project.
The top corner had been broken off at some point and someone had used large nails to put it back in place.  This needed to be fixed.  It had to be pried off and the nails banged out of the broken piece.  I then used wood glue to adhere it strongly back (without huge nail heads sticking out!).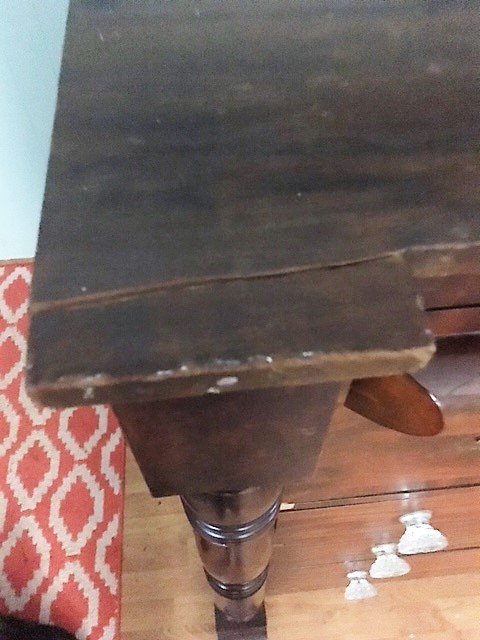 The foot had also been split in two.  Luckily, the previous owner and kept the missing piece and left it in the top drawer.  It only took strong wood glue to put it back together.  The rest of the damage was fixed with wood filler and a lot of sanding.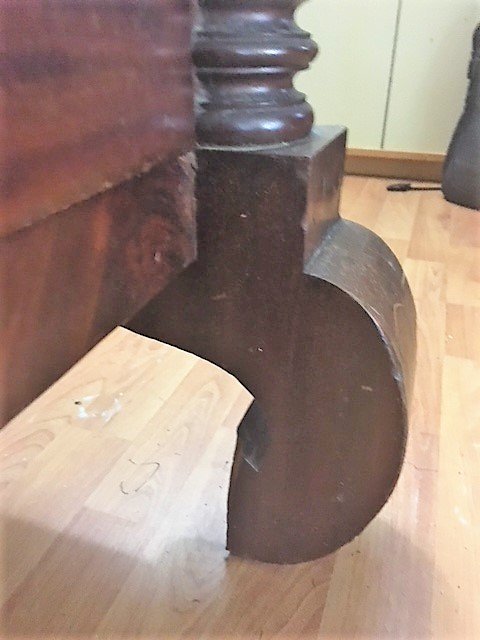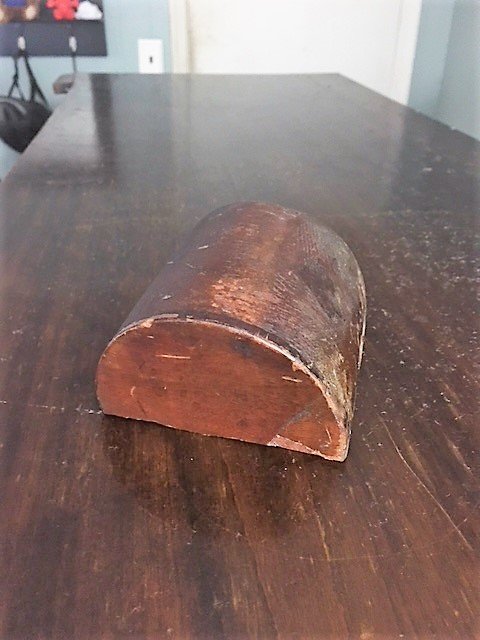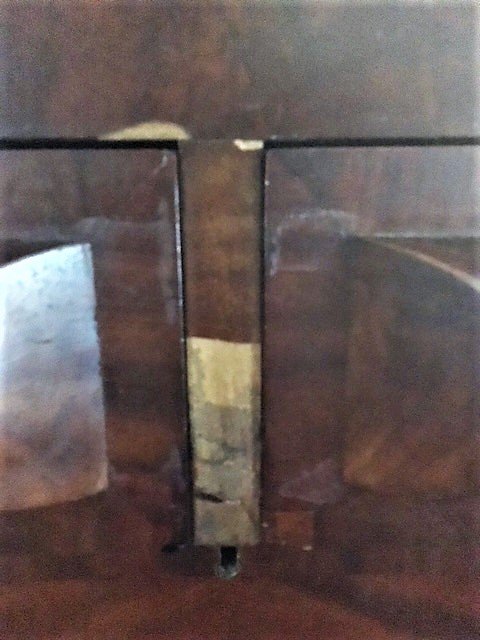 Finally, it was ready to paint!
The consistency of this paint is really nice.  It adhered well and took three coats for full coverage over the super dark original wood.  I haven't sealed it yet because, honestly, it doesn't seem to need it.  It feels really durable.  I still prefer Annie Sloan chalk paint to mix and blend, but the Magnolia paint is a great option for a project that you just want a straight finish on.  And, I love the color!  I was a little wary that it would be too "olive" for my taste but it is a very pretty green and looks great on this piece.  It lightened it up and has given it new life.
I purchased the new glass pulls from Home Goods and they were the perfect finishing touch!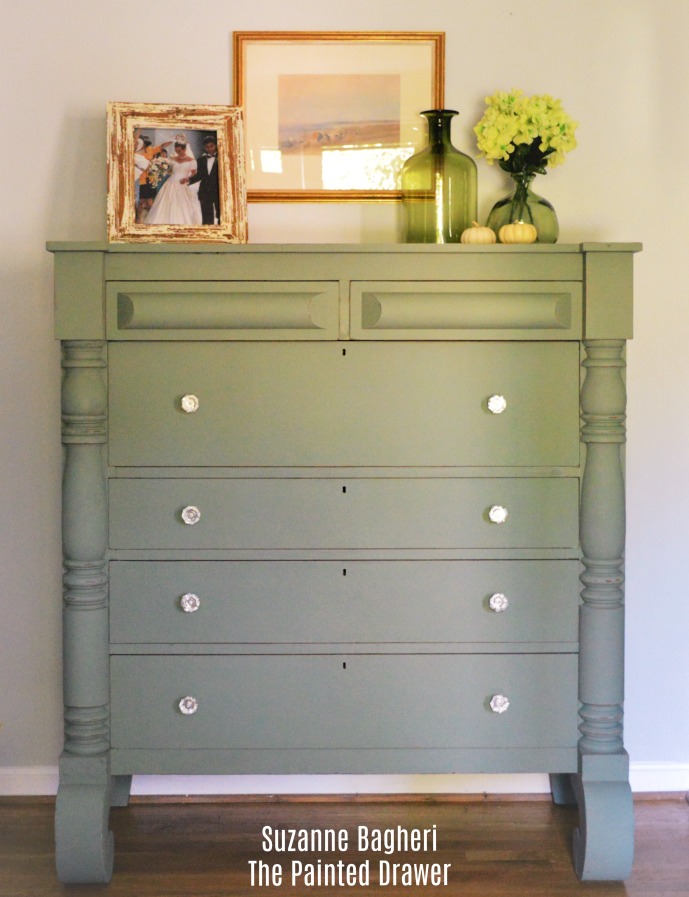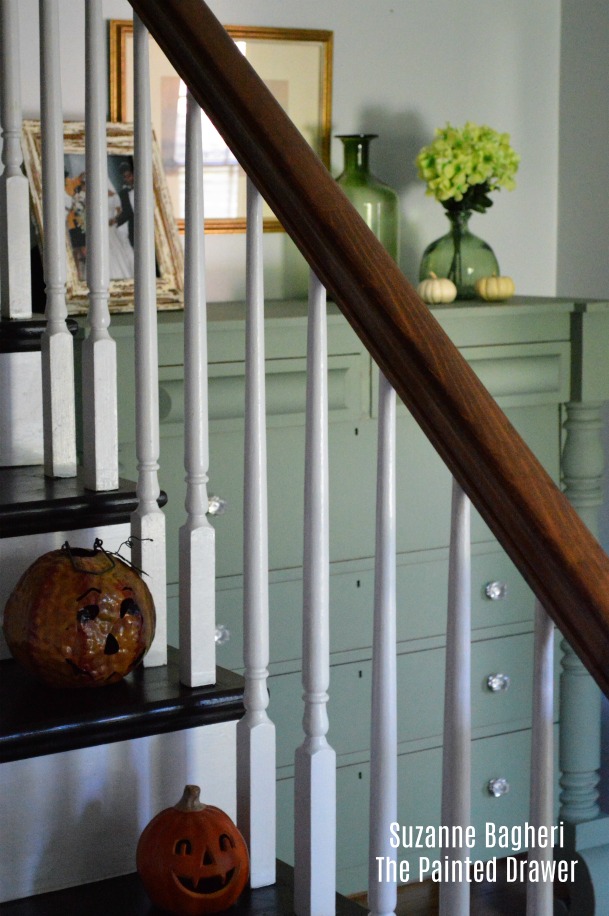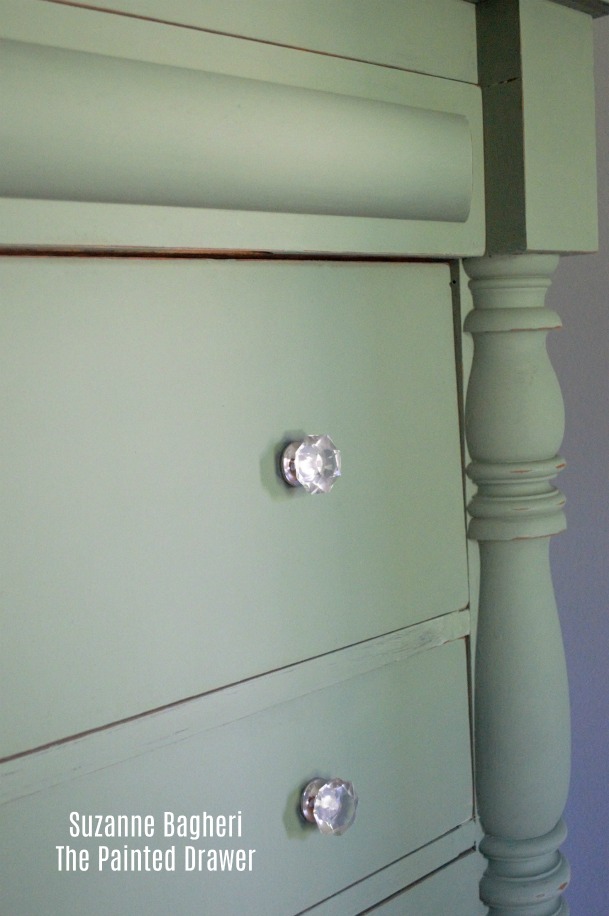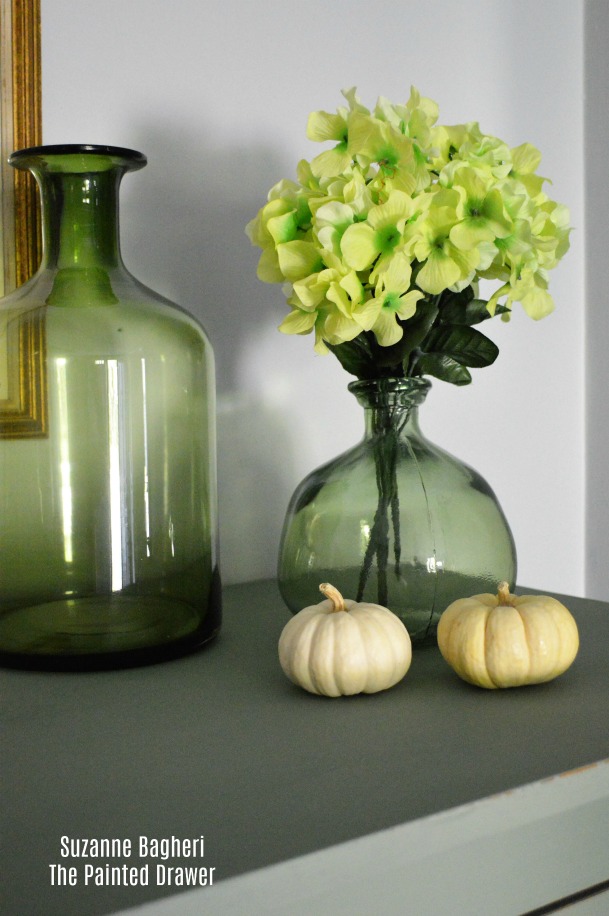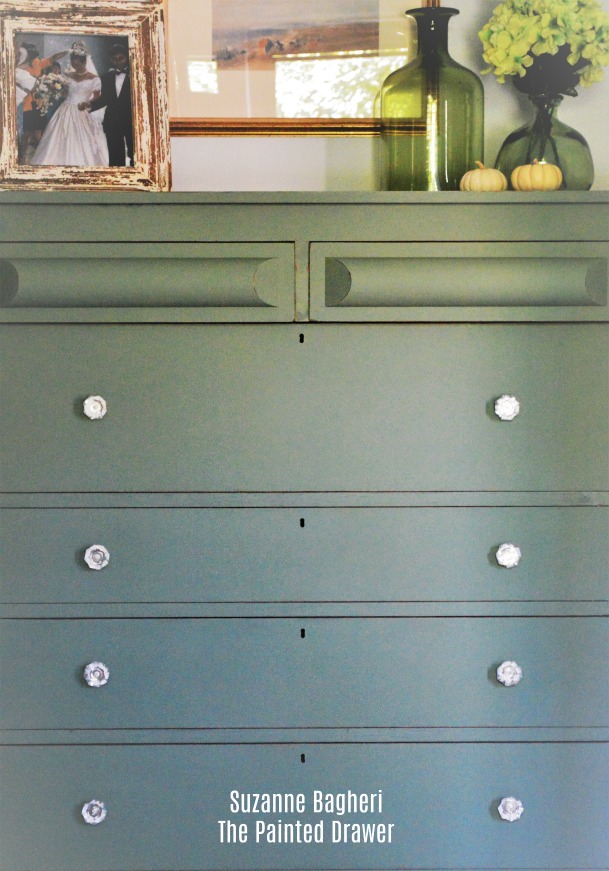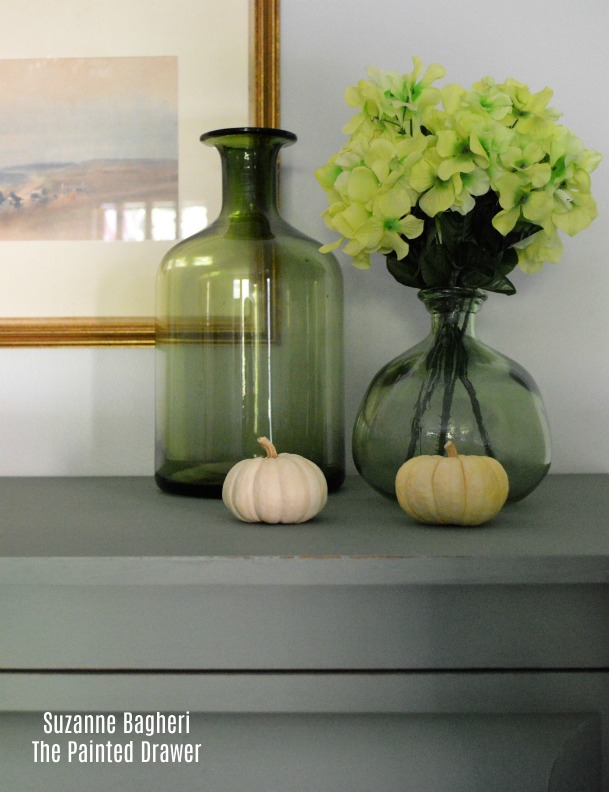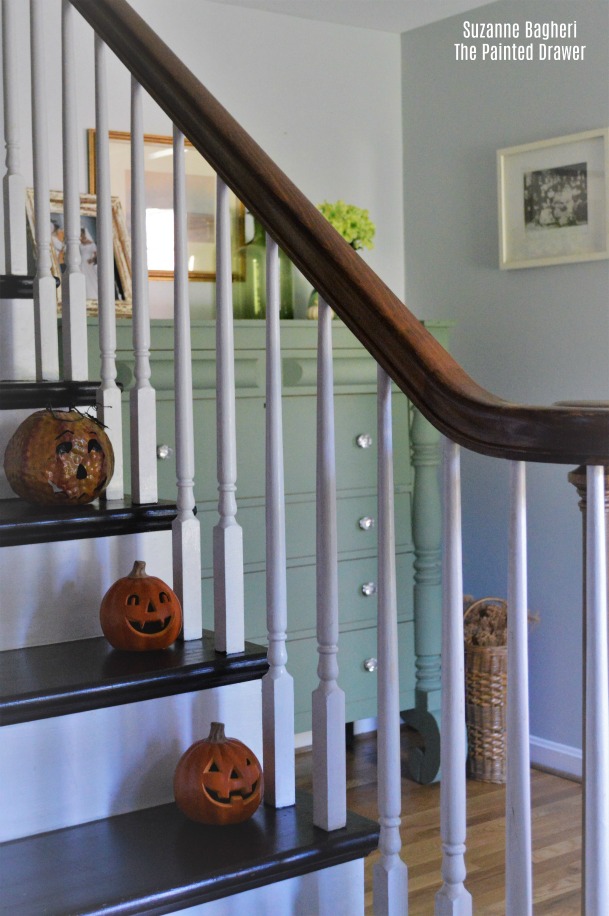 I haven't shared pics of my pups in quite a long time!  Here's Harper lounging while I took my pics today for the post (yes, he is huge now!)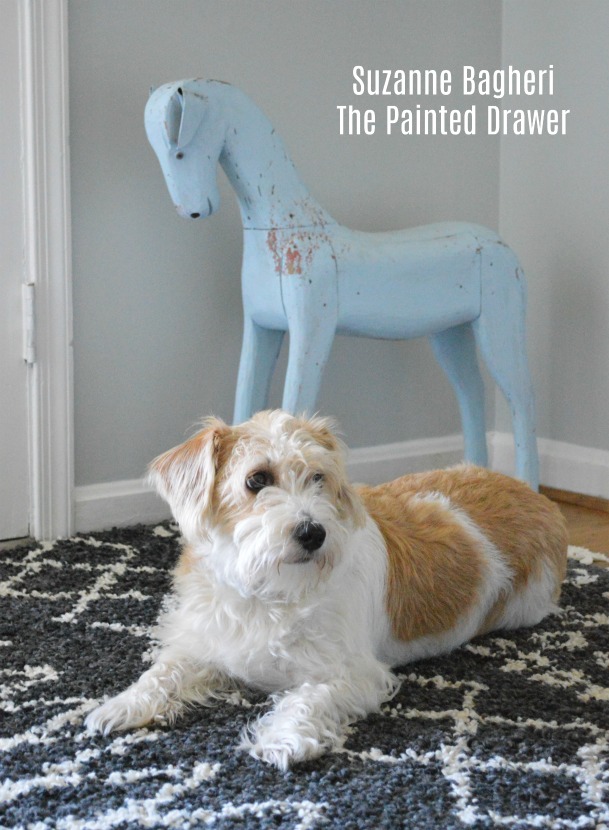 And here's Lucky after his haircut this afternoon…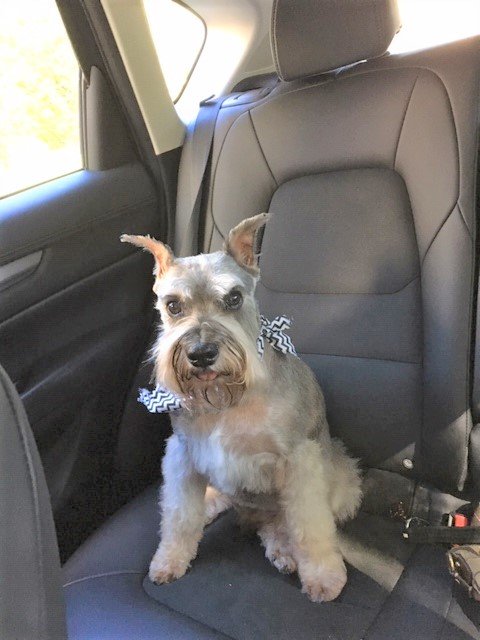 And we can't forget Tilly who loves to cuddle…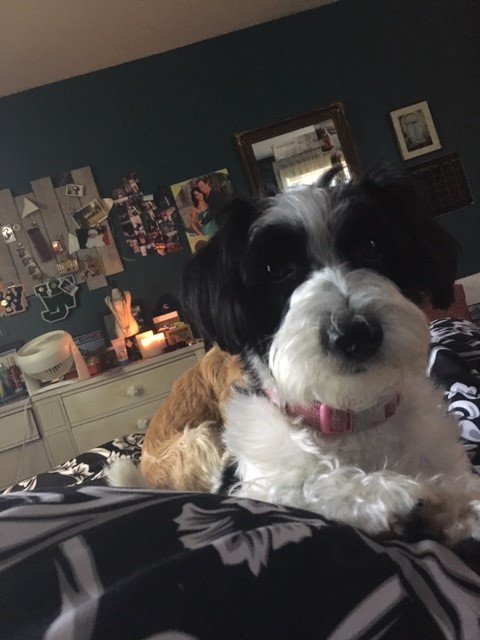 They send their love!