Design on a dime is true to my heart.  My home is full of my "finds" that I have repurposed and thrown into my decor.  I love that they are one of a kind, interesting and, well, cheap!
A great way to save is by finding small end tables that can be put next to a sofa or chair or even against a wall.  I just don't see spending hundreds of dollars on a small table.  When out and about, I always am on the look for a good, matching set of tables.  If you find a pair, snap them up!
These little tables were purchased at a thrift store and they cost $14.99 – for the pair.  I brought them home and applied General Finishes Seagull Gray.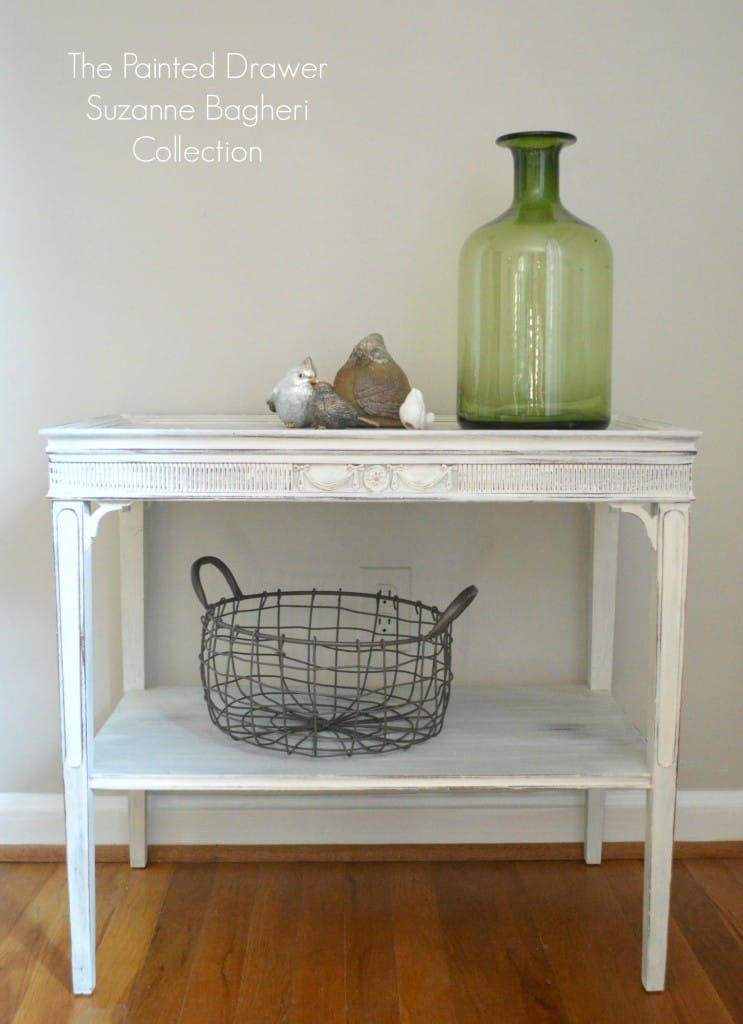 Distressing the details adds that pop of interest.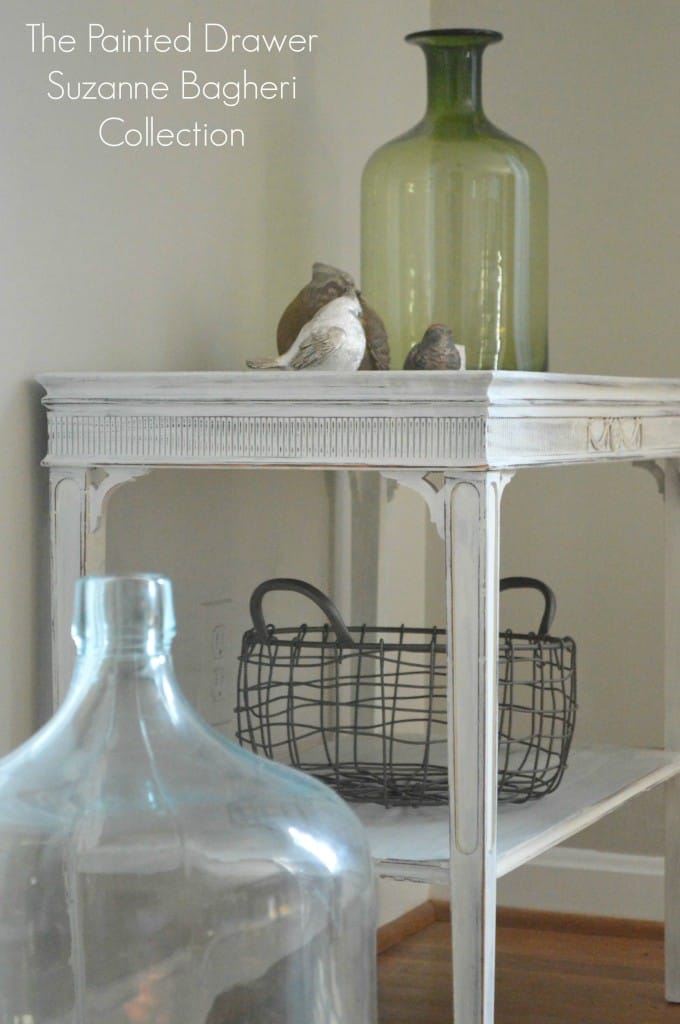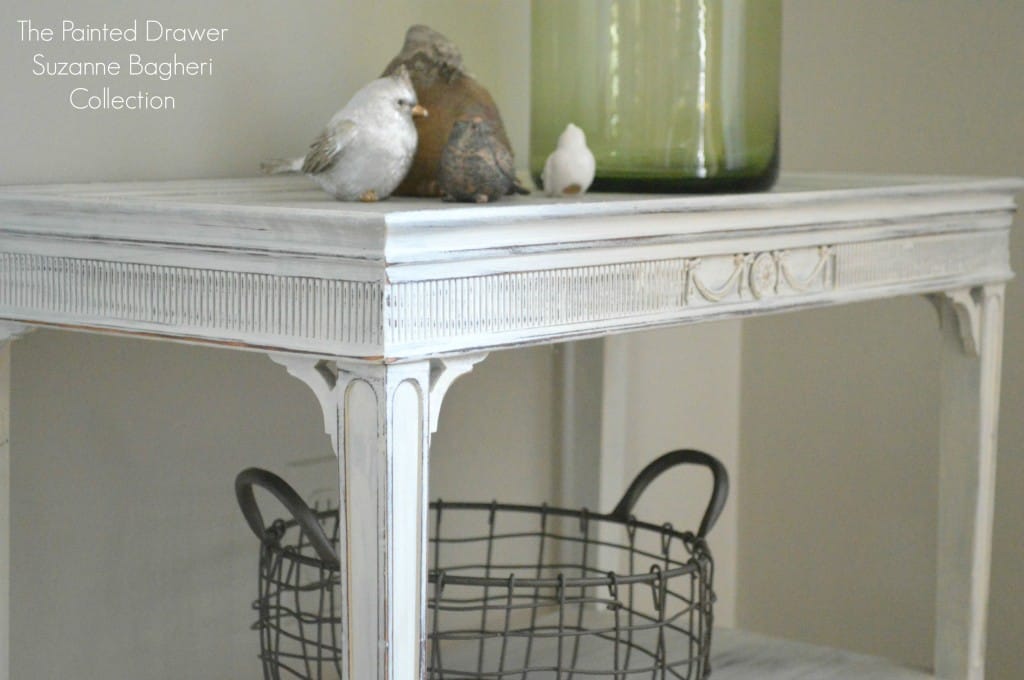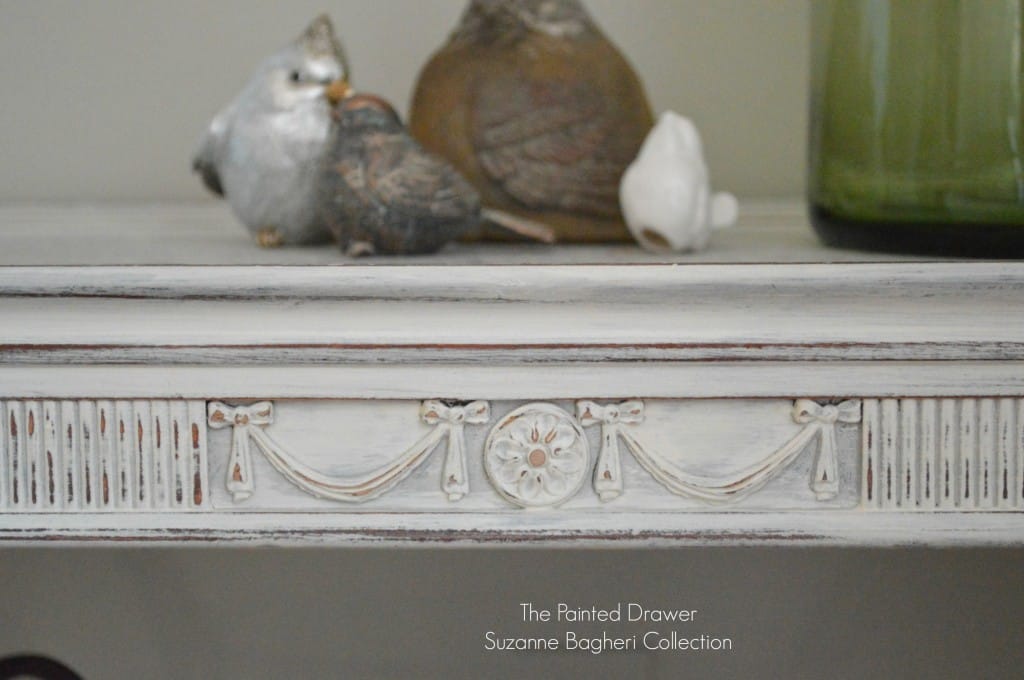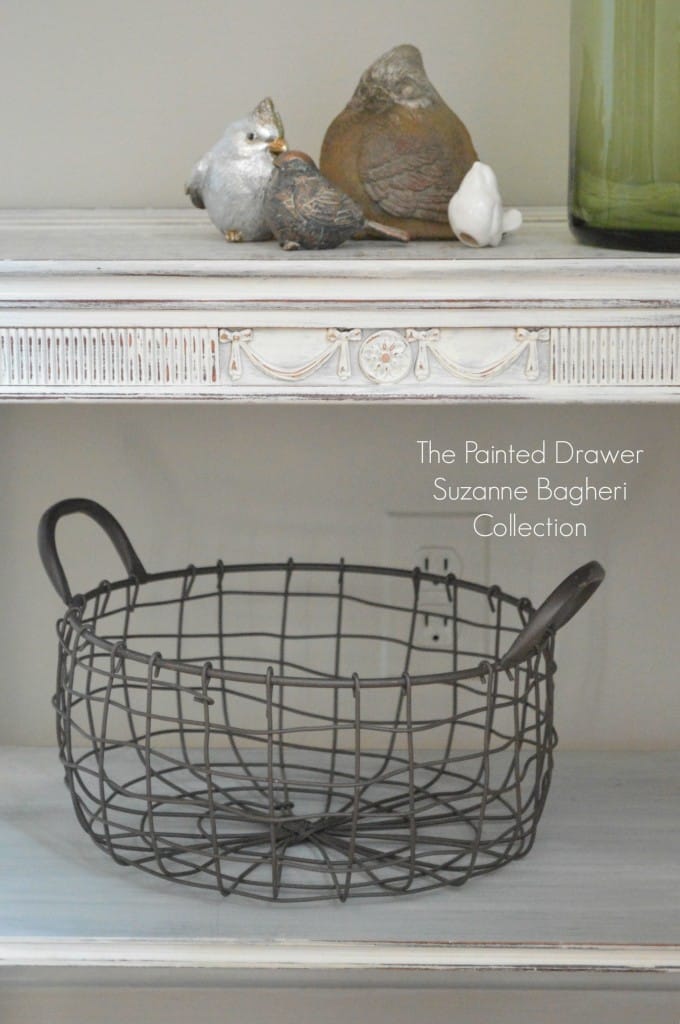 The tops are the old, inlay leather tops.  I happen to love these because when they are painted and distressed, they look amazing.  The detail pops through and gives a pretty cool look to a piece.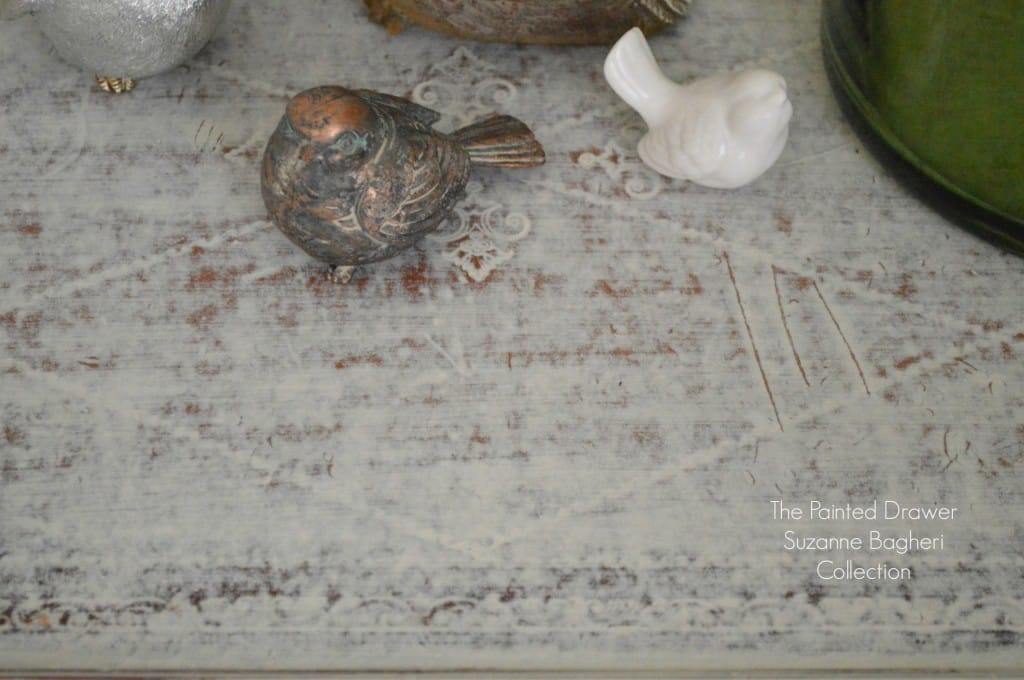 Right now, I have them flanking my fireplace.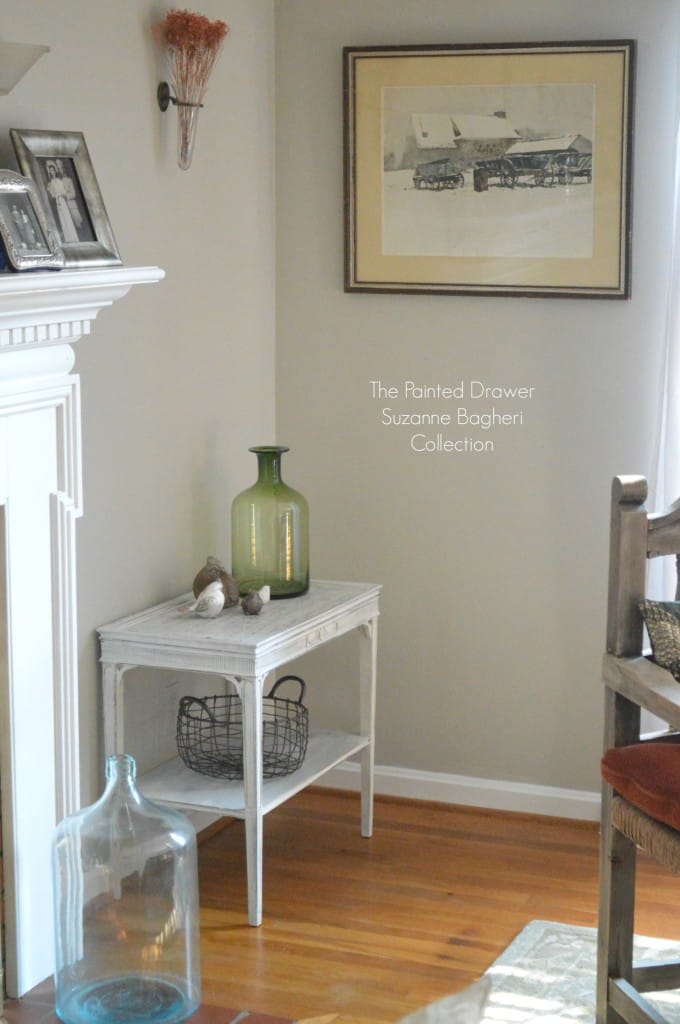 In the spring, they were in place against the sofa.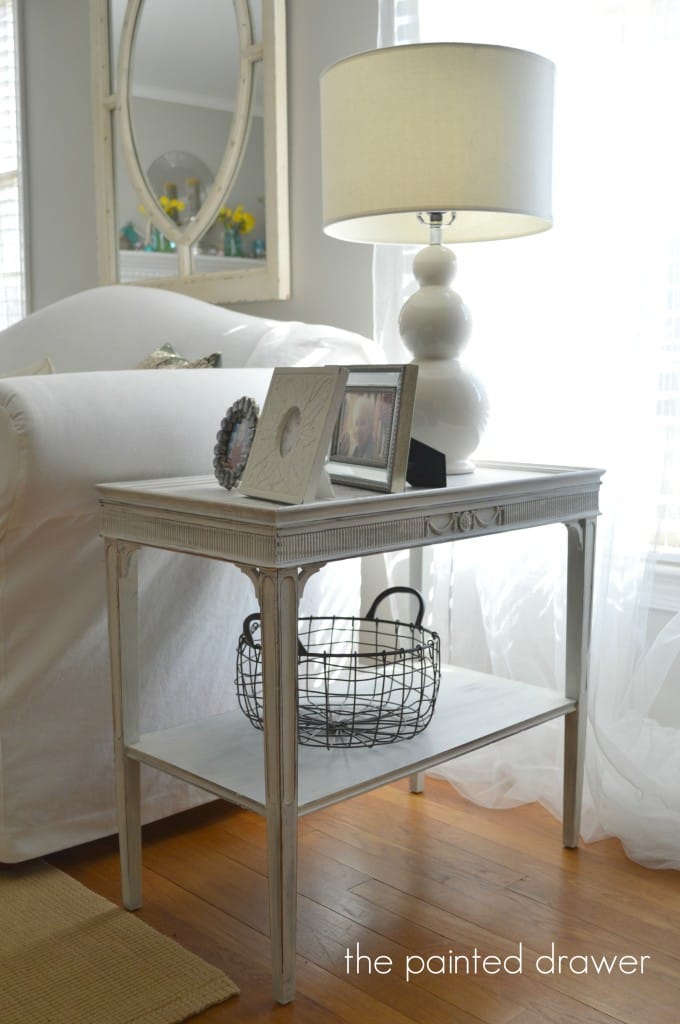 Last fall, I pushed them together to create a longer, almost console table, out of the pair.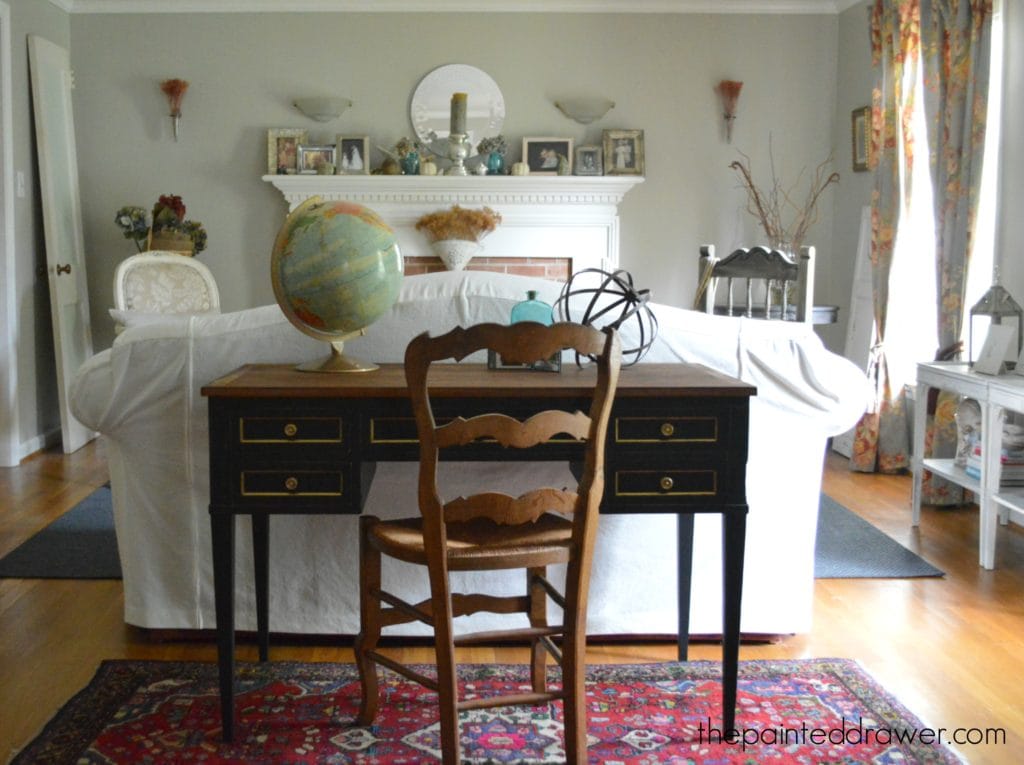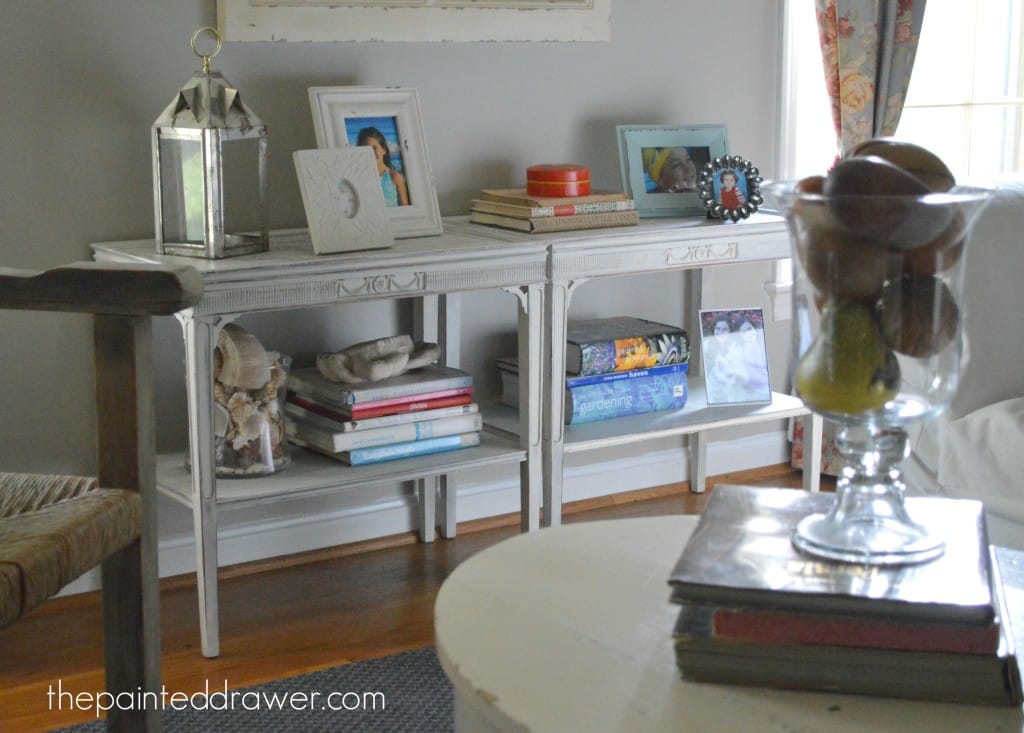 Design on a dime!