If you remember last week's post, I was busy helping a realtor in our neighborhood stage a home that she was getting ready to put on the market.
We worked on the bedroom, and I showed you the pics of the newly painted dresser and little side tables. Next up, the dining room!
The only table that I had available to stage the room had previously been used in my kitchen, until I replaced it with the Hamptons Farmhouse table a few months ago. However, it was too orange and really wouldn't look right in that dining room.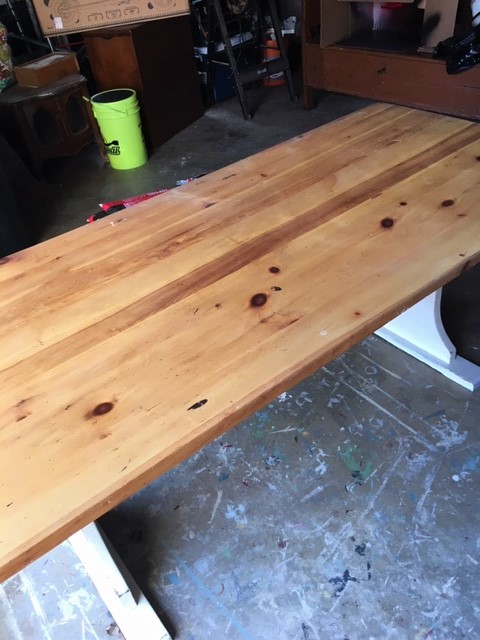 I decided to ramp the orange down but keep the integrity of the solid wood top by not painting it fully and covering it all up. I sanded it back again using my orbital sander with a 150 grit sandpaper. This got rid of the pine stain that had created that orange finish.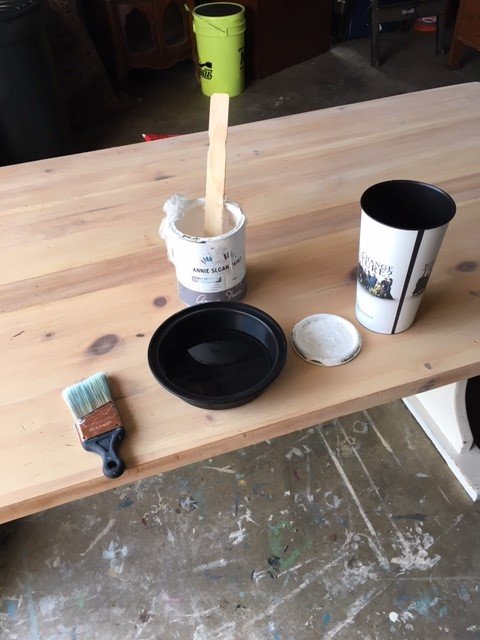 After cleaning up the dust, I took Annie Sloan Pure White and a dish of water and went to town giving the top a whitewash! You can see the process below. This is exactly what I did to this table.
The light whitewash allowed the natural grain to show through and softened the look of the bare wood. After the wash dried, I applied two coats of poly in a satin finish to seal the top. I also repainted the base in Pure White and very lightly distressed it.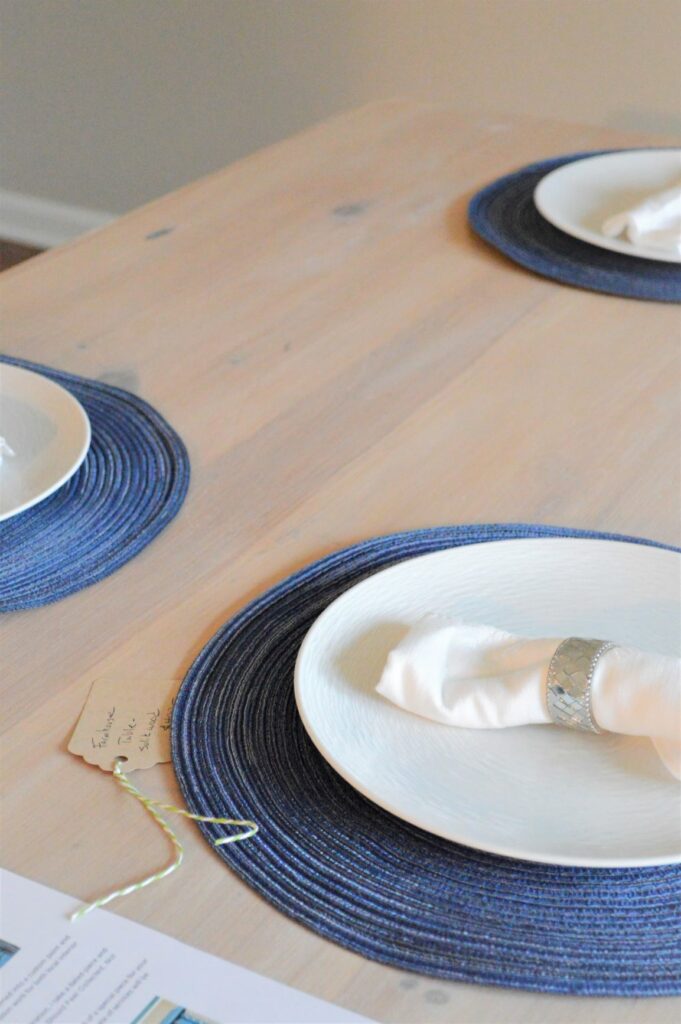 Here is how it looks staged in the dining room. I love the blue/white theme going on. The buffet is also mine but not an old piece (it actually was purchased at Home Goods years ago).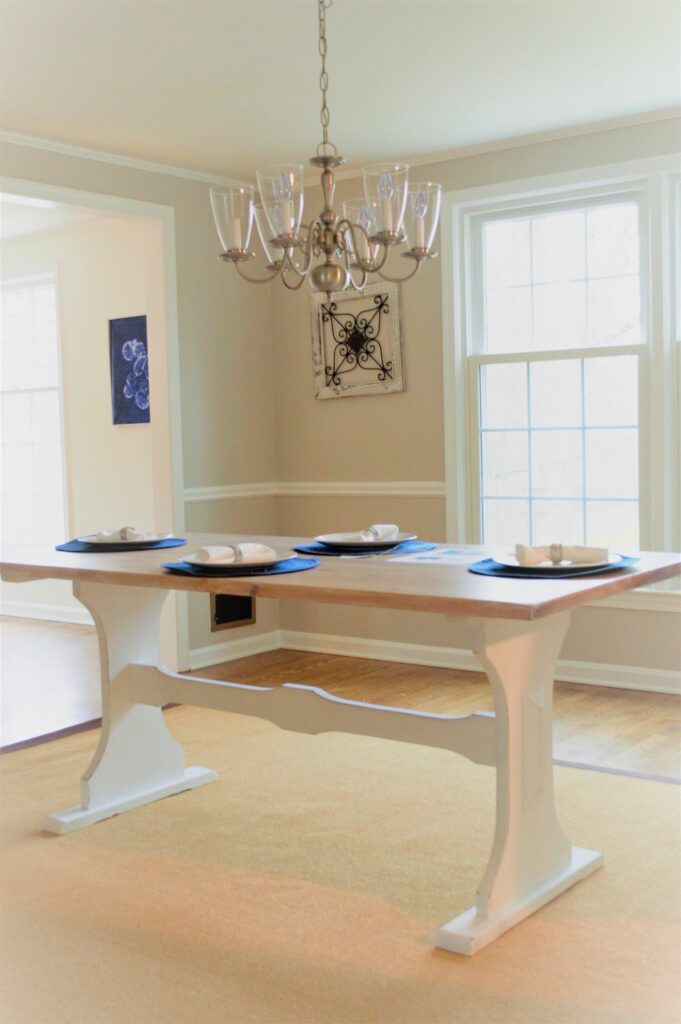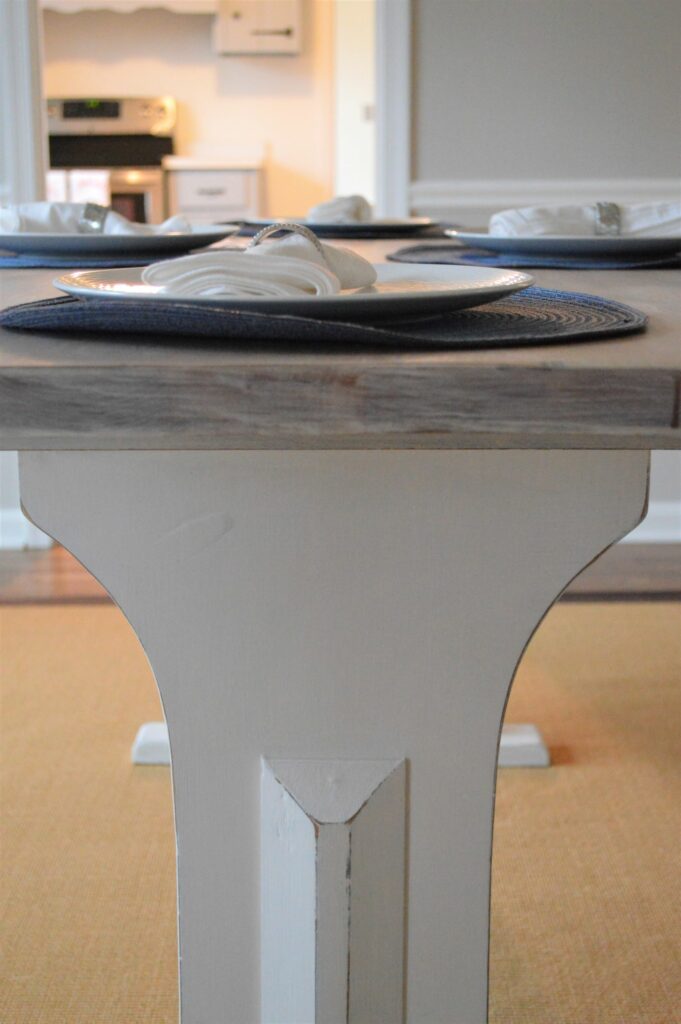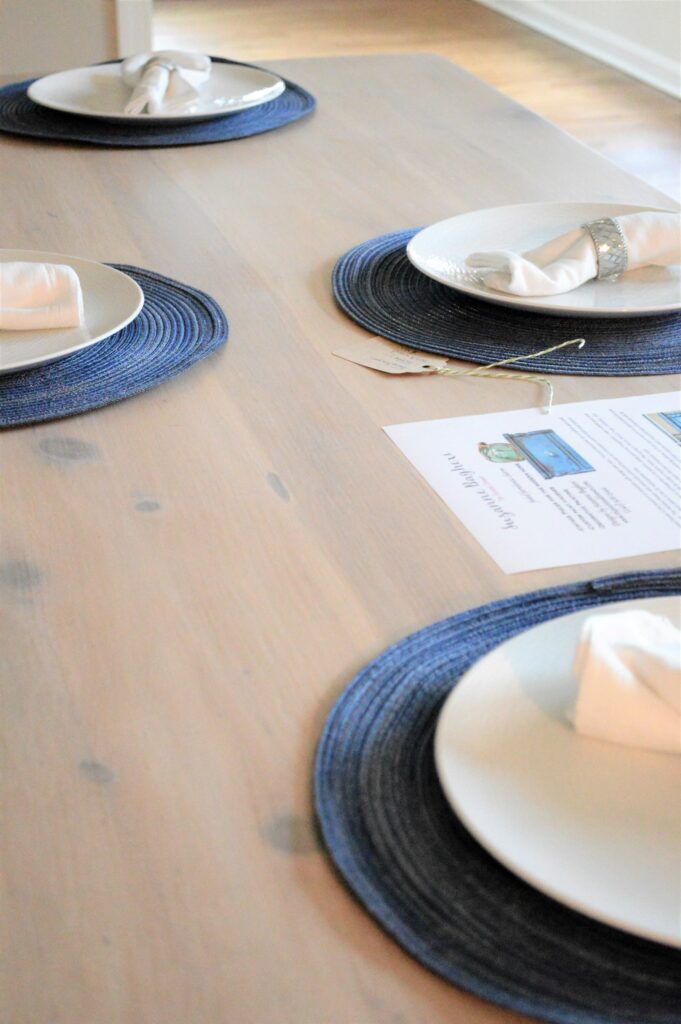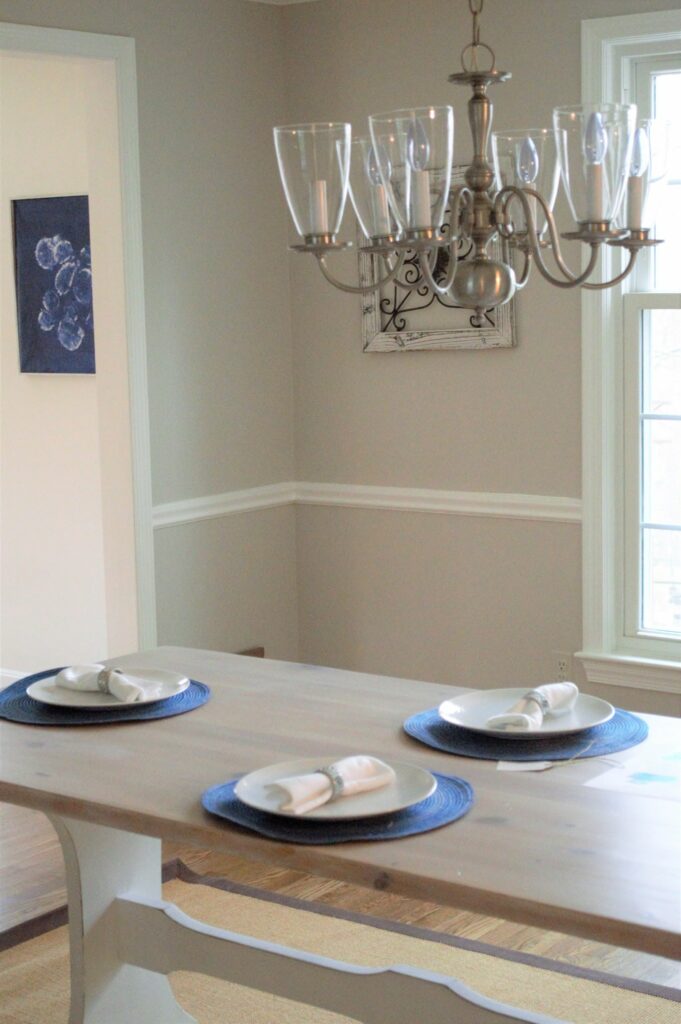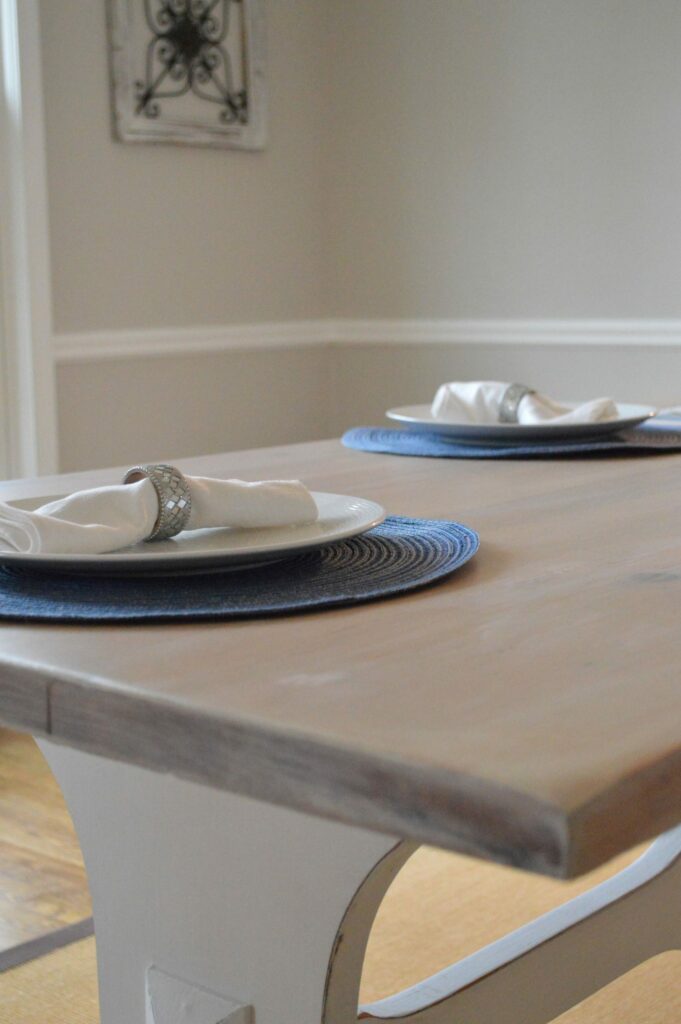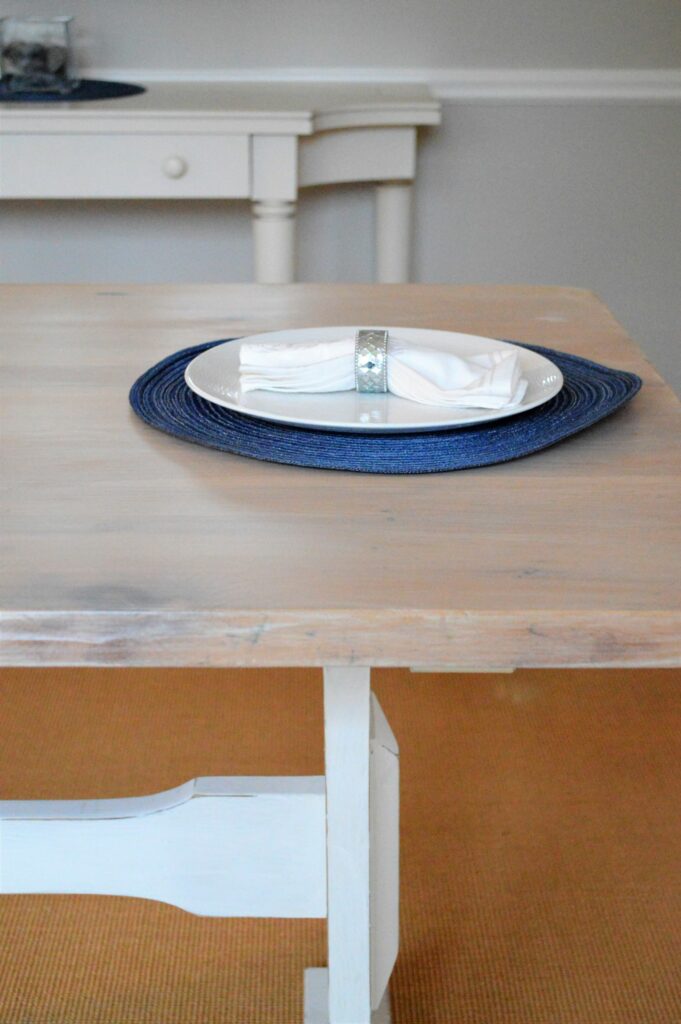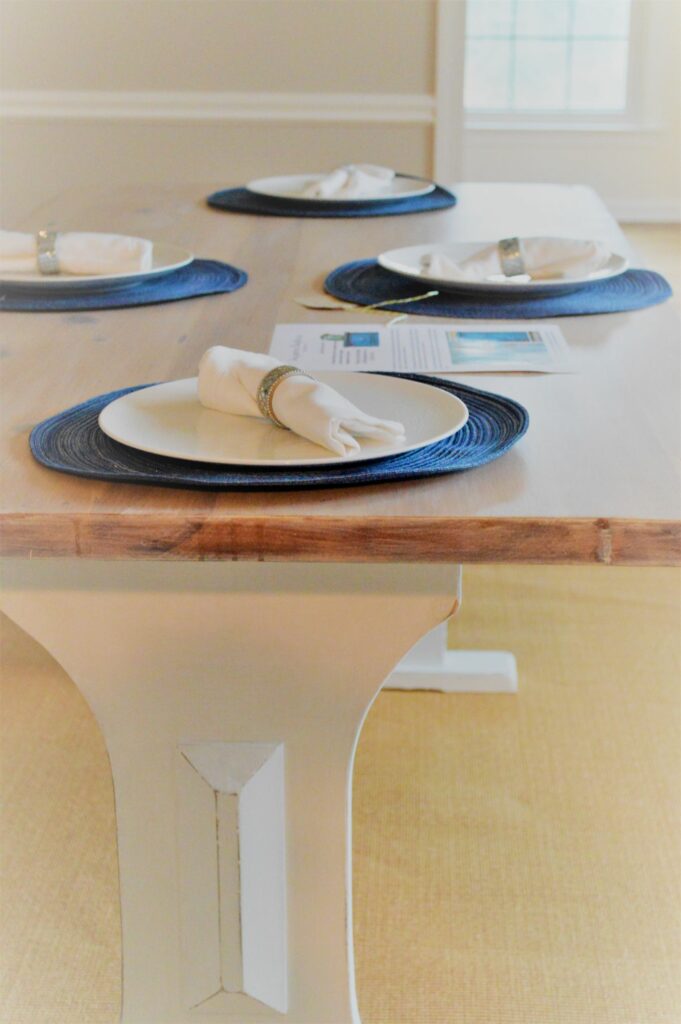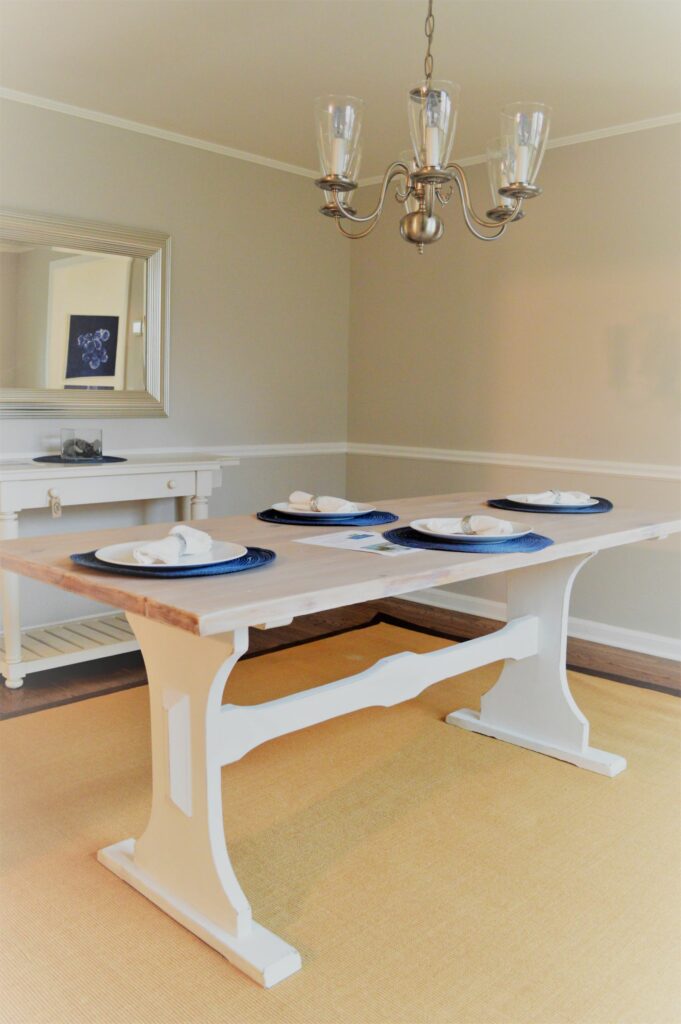 I think you can see the difference between the brighter orange of the original and the whitewashed version. It is definitely subtle but honestly really makes a huge difference.
I've also added a few side tables and a vintage cabinet into the house. The tables were purchased at a thrift store years ago and finished in General Finishes Seagull Gray (post here). The cabinet is an old piece I found in a thrift store and painted with Annie Sloan French Linen with a topcoat of Maison Blanche Dark Brown wax.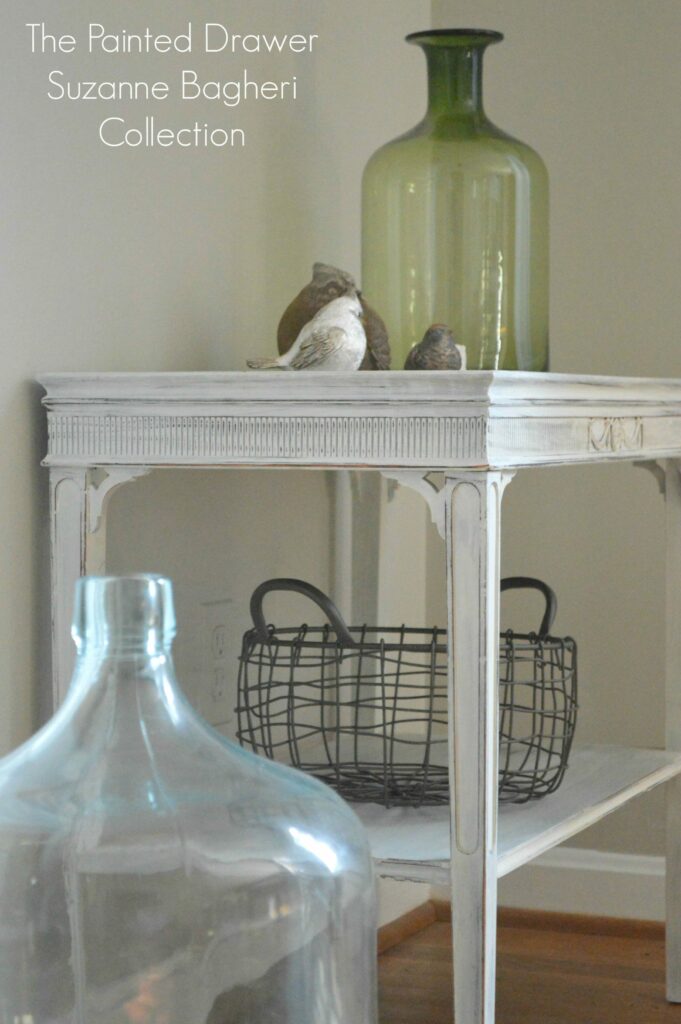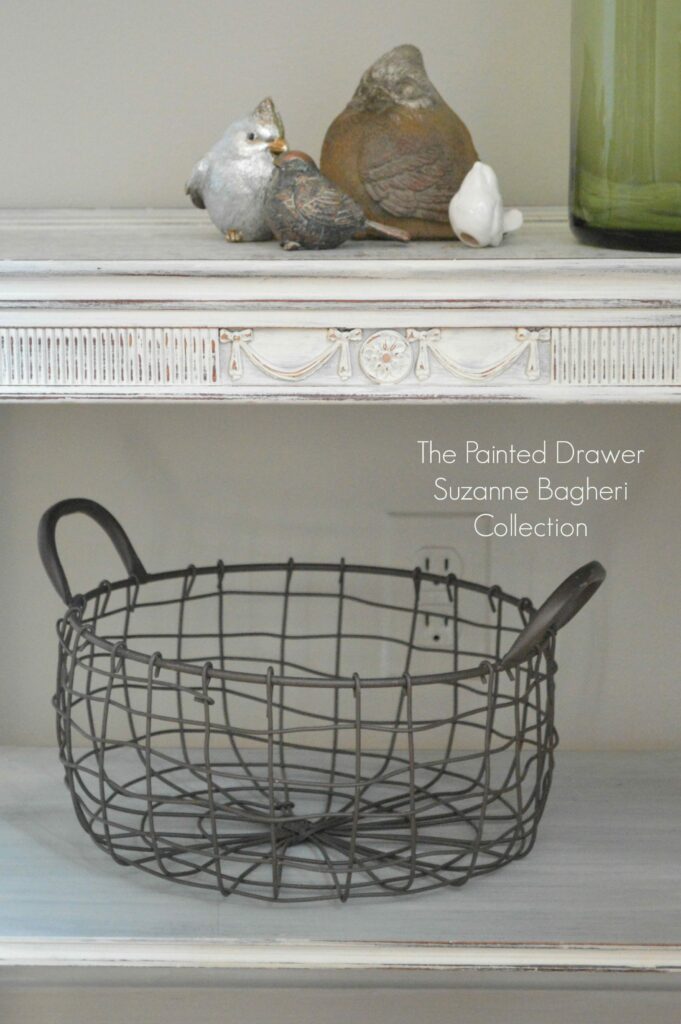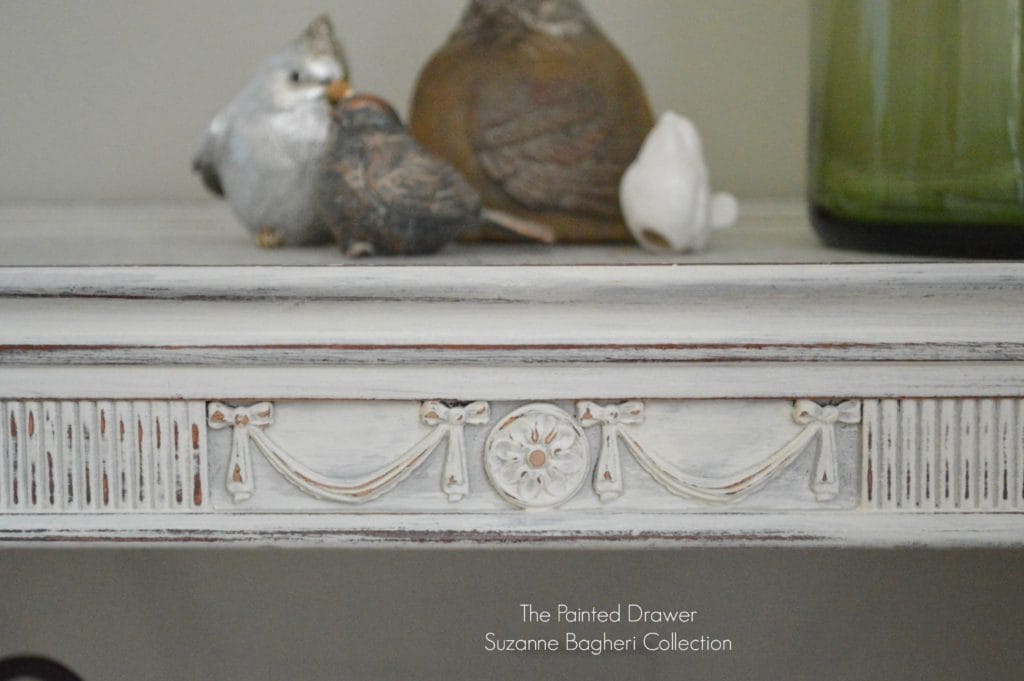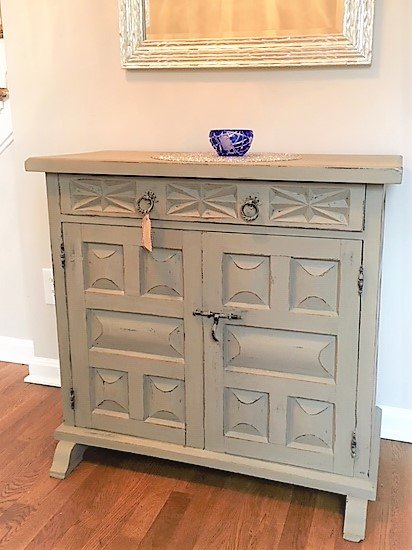 And now the house is full of my thrifted finds! Hopefully we will soon get some warmer temps because it just is too cold in my garage to start my next project – a gorgeous old and very large cabinet. I will be using a new product line, Modern Masters, for this piece and am anxious to get started. Have a great week!