We are about to embark on our hallway bathroom renovation (yay!). I had painted the linoleum tile flooring a few years ago and it has held up really well (post here). It was a great temporary fix but we are now ready to tackle a full gut job and remodel.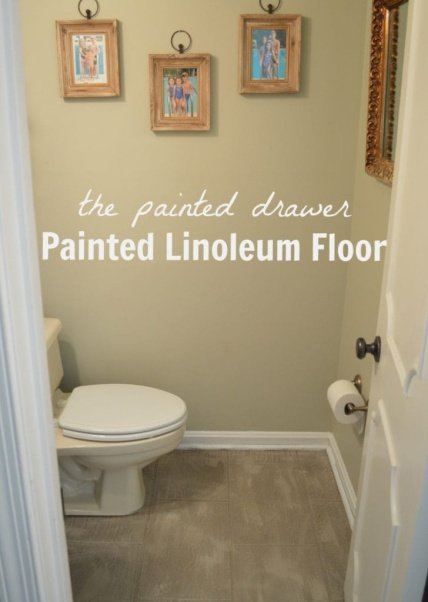 Here are a few pics of what I am working with. It is a small powder room, with the vanity along the left side next to the toilet. I measured and can basically fit a standard 24″ vanity in that space.
I really dislike the soffit that runs along the ceiling but that holds the duct work and we're not about to tackle that issue. And we obviously need a new toilet paper holder and it would be nice for the toilet seat to match the toilet (no glamorous pics here lol! :))
I honestly never enter that bathroom because it is so awful. My husband and I plan on taking it all out sometime in the next few weeks – the sink, toilet, mirror, lighting, even the shoe molding. I then have some decisions to make!
All the following photos are originally from Pinterest and not my own.  The captions will link to the original posts, where available.
Wallpaper?
Shall I tile the floor? Or since it is right off our hallway, should I have the same flooring run throughout? If I do tile the floor, then I definitely will not wallpaper or it will be too busy.
I love the look of a floating vanity and found a few options. The fact that it is a clean look and doesn't take up a lot of space is a big plus. Our bathroom is super small and it may make it feel slightly larger.
My husband needs to measure the space because if we go with the floating vanity, we will need to adhere it to the studs and are hoping that we can line it up to center it. The one below is from Home Depot and is pretty reasonably priced. But I really wanted the wood look (above) so need to keep searching.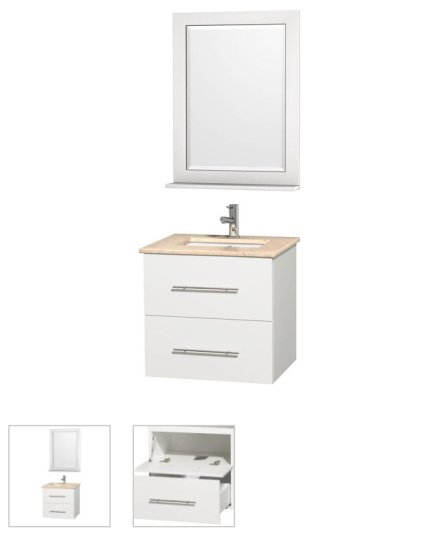 Or, we can go simple with this pine vanity. This is also from Home Depot and I like the farmhouse vibe.
Our bathroom is dark and we need to add bright lights and a new mirror and I just adore these below. In fact, I adore everything about this bathroom!
We have a ton of work ahead of us and I'll keep you posted on the progress!
And now some personal good news in our family to share…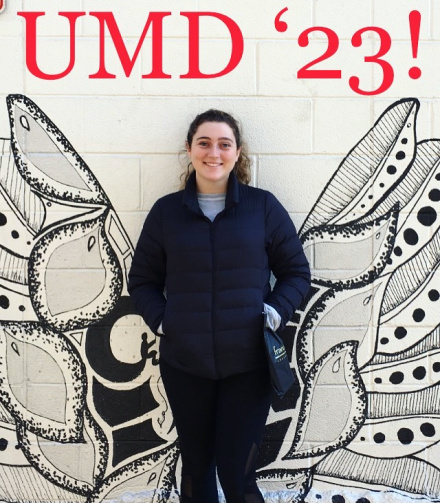 Ella is now officially a Terrapin 🙂 Stay warm, everyone!