I picked up this pretty little dresser last week and was eager to get started on it. So eager, in fact, that I neglected to take the "Before" shot (sorry!). It was in great condition and I loved the detailing in the drawers and the round feet. I did feel a pang of guilt when the woman who sold it to me mentioned how she had painstakingly removed all the paint from it, including the crevices, when she had purchased it. I didn't have the heart to tell her what would be…
A Whitewashed Farmhouse Dresser…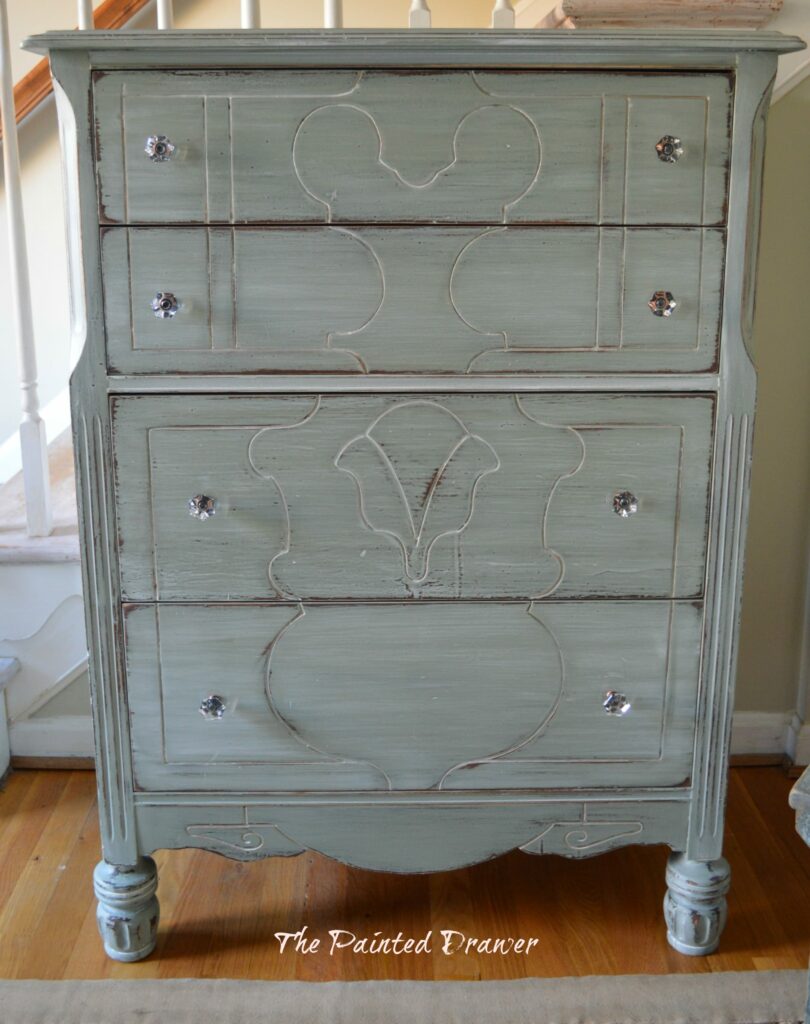 The body was painted in milk paint and then a wash was added on top to soften it.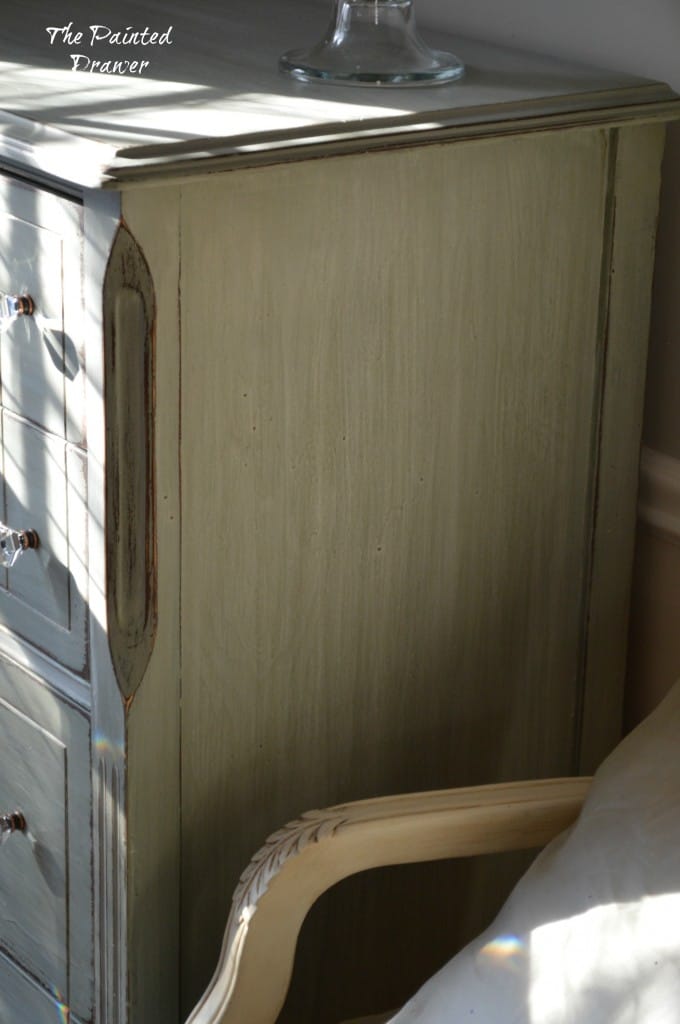 The crevices were painted in gold and then the whitewash fell in on top, which gives a neat finish.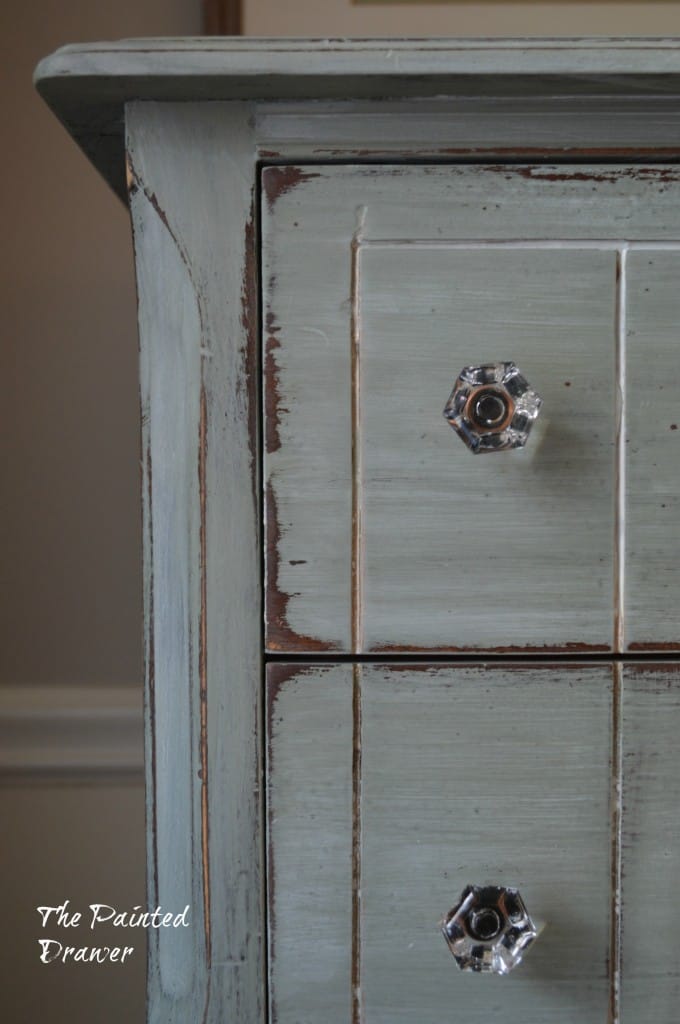 I distressed this one quite heavily to give it the farmhouse feel.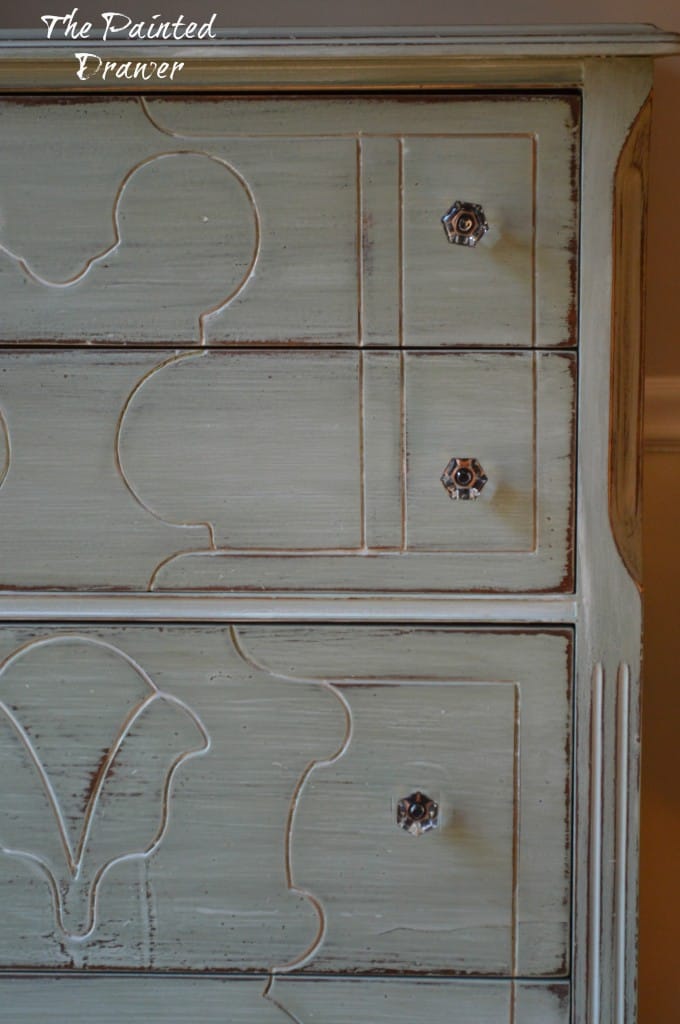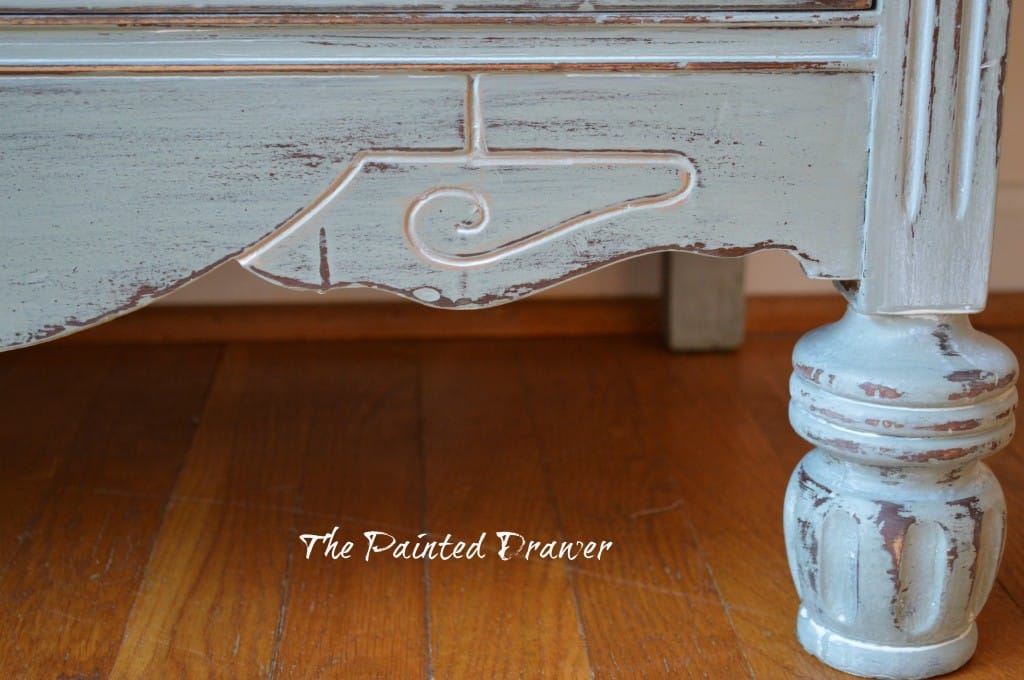 (Excuse the scratches all over the floor – a hazard of the home in this business!)
The glass pulls are new (wasn't keen on the original brass) and they really add sparkle.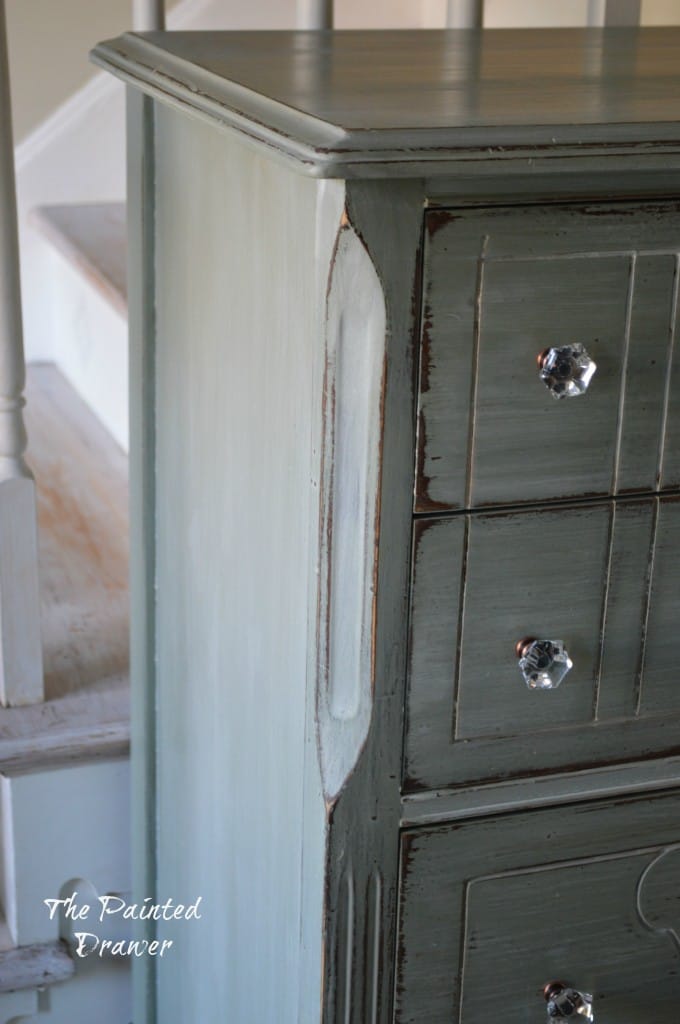 Then the whole piece was waxed in clear and dark for depth of color.  It makes the hue of the paint change color with the light.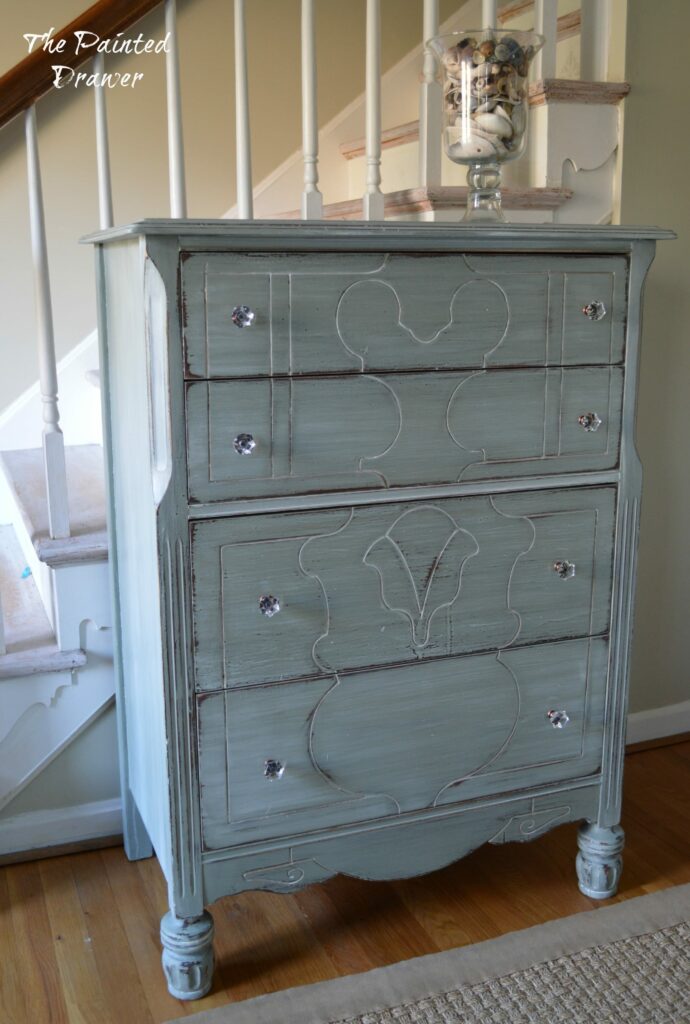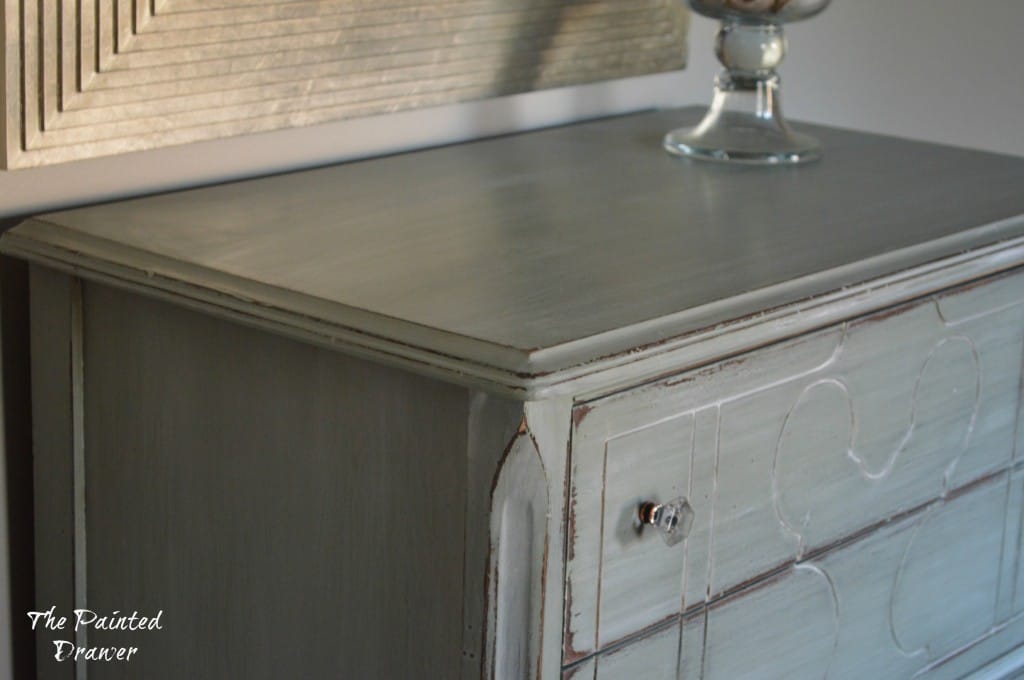 This was a fun project as I love combining different paints to create a special, one of a kind, piece! 
My daughter has been very ill this week with a bad virus and its been tough getting all my projects done.  Looking forward to Friday!
Just listed under Shop Furniture/Dressers and Etsy
Join the Fun! I Always Love More Subscribers!
Linking To: