I purchased this sideboard a few weeks ago and boy, is it heavy!  Solid wood and very large.
This has been quite the project.  I had to completely sand the top down to get out all of the deep scratches and apply multiple coats of both primer and Annie Sloan's Paris Grey to cover the deep, dark wood stain.  However, the result is lovely.  I happen to ♥ Paris Grey.
The cabinet doors originally had locks but not only was the key missing, but the keyholes were also gone.  I ended up taking out the lock mechanisms and drilling new holes for pulls.  Luckily I had two vintage pulls that tie in nicely with the original drawer hardware.  I also distressed this one quite a bit to give it some character.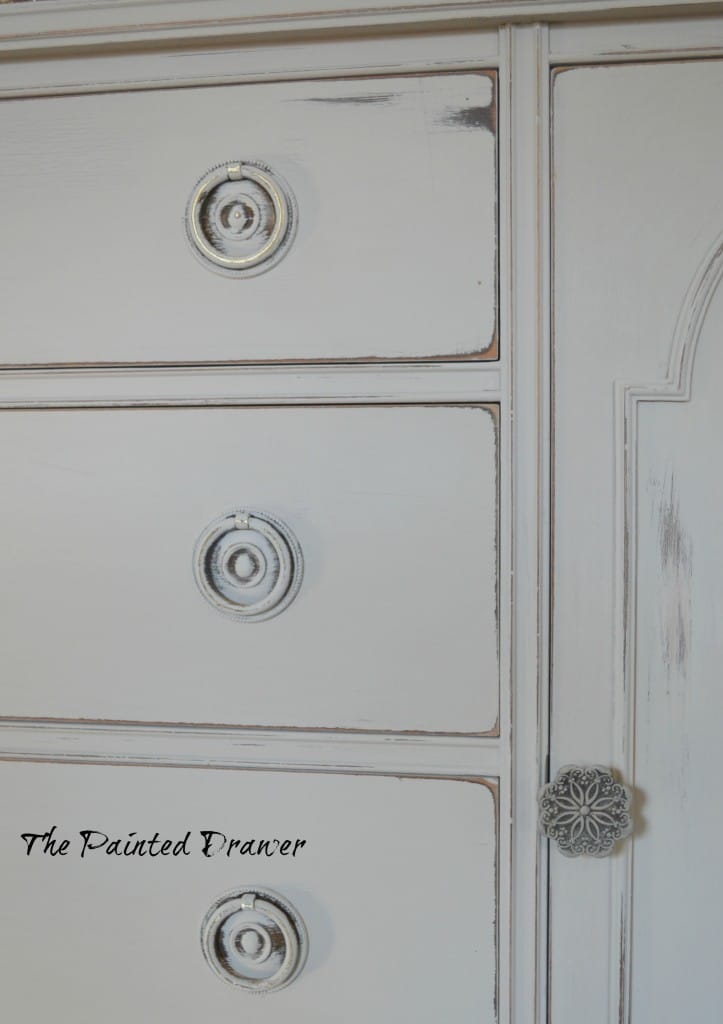 Do you love the old tin lantern candle holder?  I plan on taking this to Lucketts.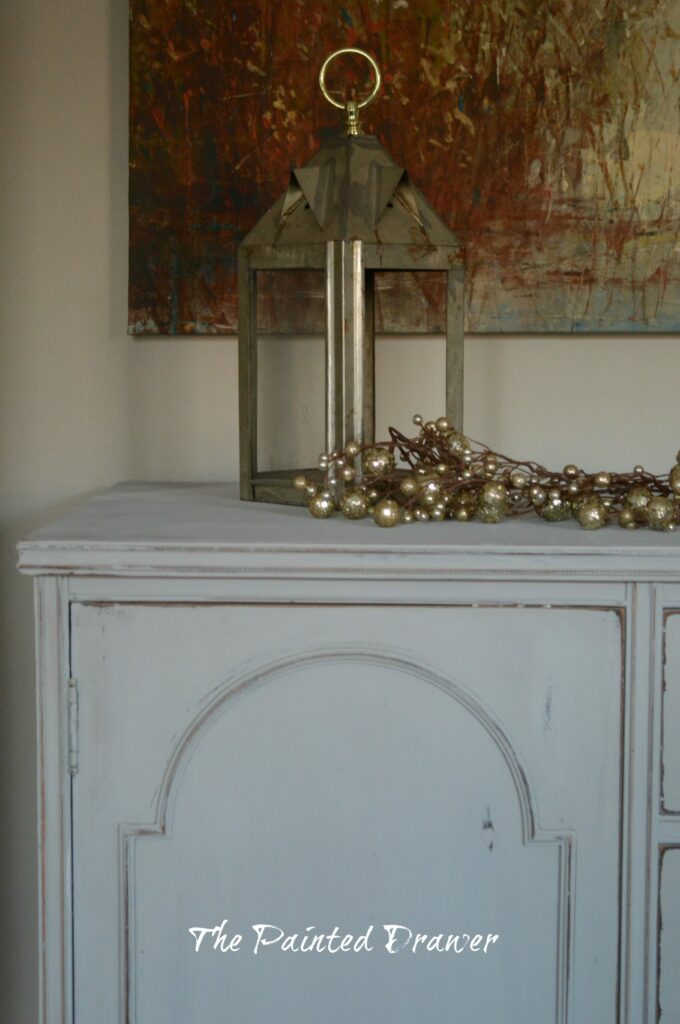 The storage in this sideboard is amazing.  It has a wonderful little drawer for cutlery and two shelves.  The inside was painted in blue for a pop of color.
A gorgeous, vintage buffet!  Just needs a few good men to move it lol!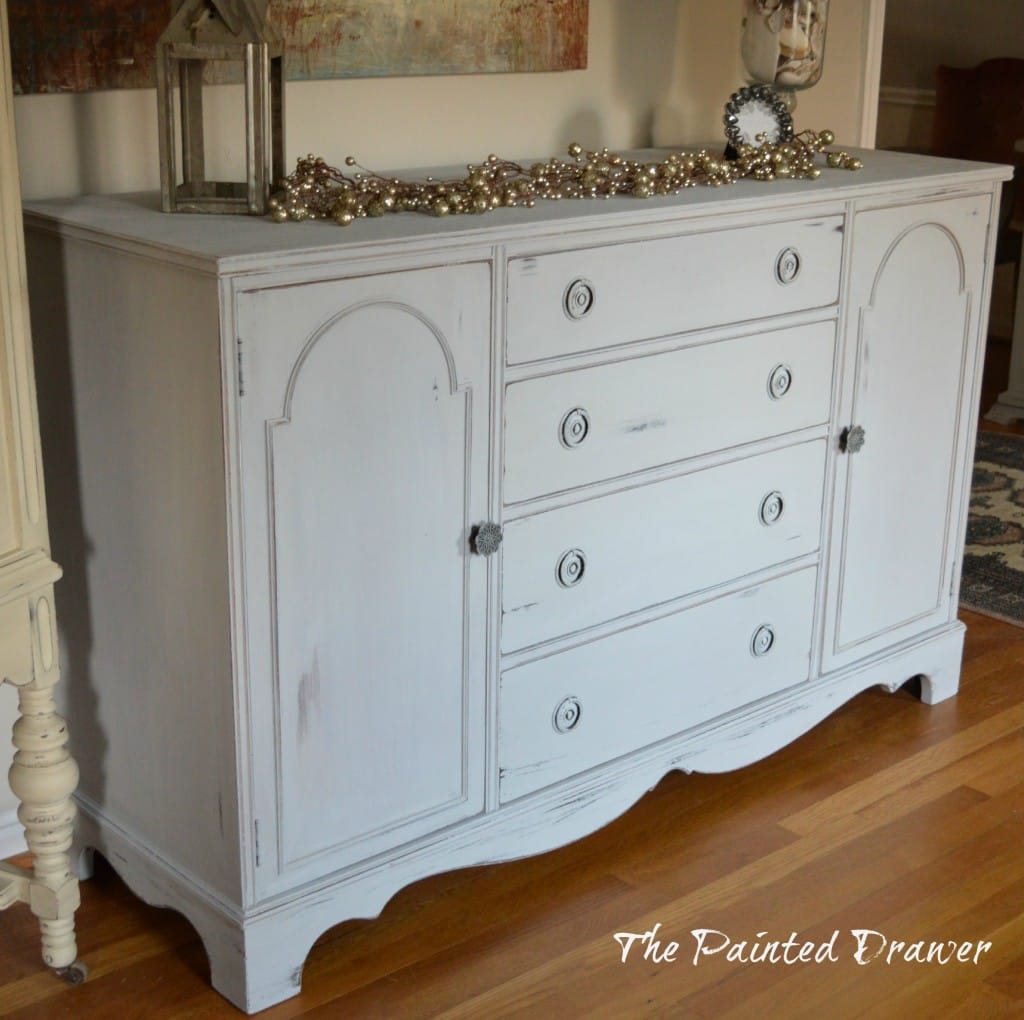 I'm now off to back-to-school night.  Yes, again.  Apparently in high school, they torture the parents twice per year 😉  Yes, I'm only kidding!
Just listed on Shop Furniture/Sideboards and Etsy!
Join the Fun! I Always Love More Subscribers!
Linking To: