I'm done and sharing my finished powder room floor!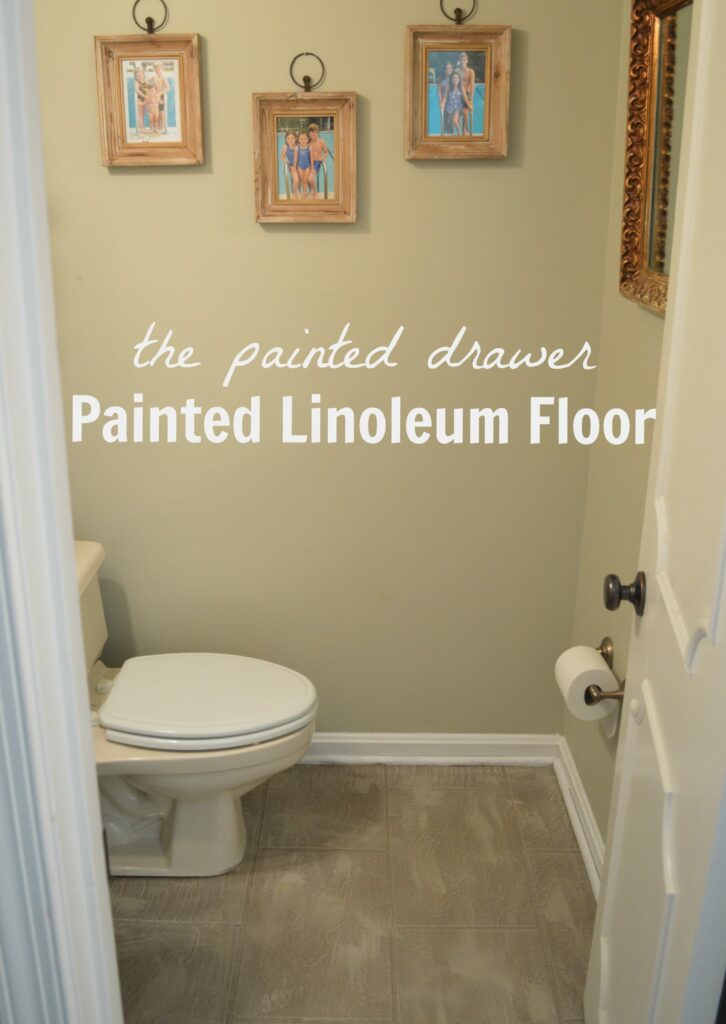 It has been painted in Annie Sloan chalk paint.  I used Country Grey as a base color and then a coat of Coco was applied.  My linoleum floor (like a lot of older linoleum floors) has a textured finish and I used that to my advantage.  I mixed Old White into the Coco to create a lighter color that I dry brushed on top.  It created the look of real stone and I love it!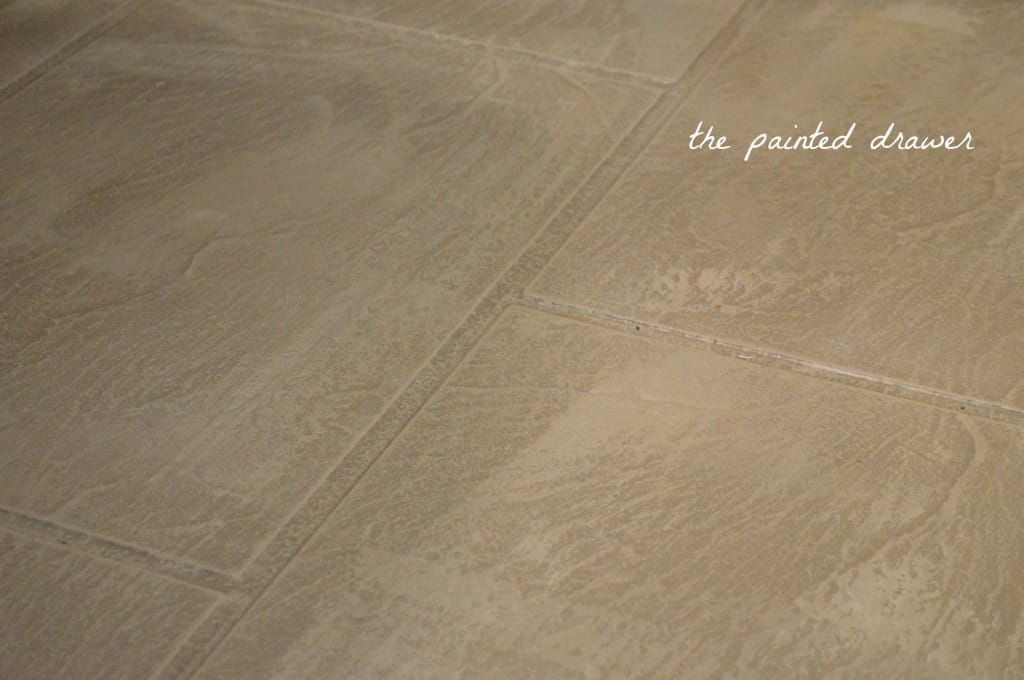 I then used Annie Sloan lacquer to seal the paint.  The product is specifically for painted floors and is water resistant.  It has no odor, is non-yellowing and so easy to apply!   
Here is my YouTube tutorial that takes you through the entire project.  It shows how to brush on the paint to give it that faux stone look.

Remember the before?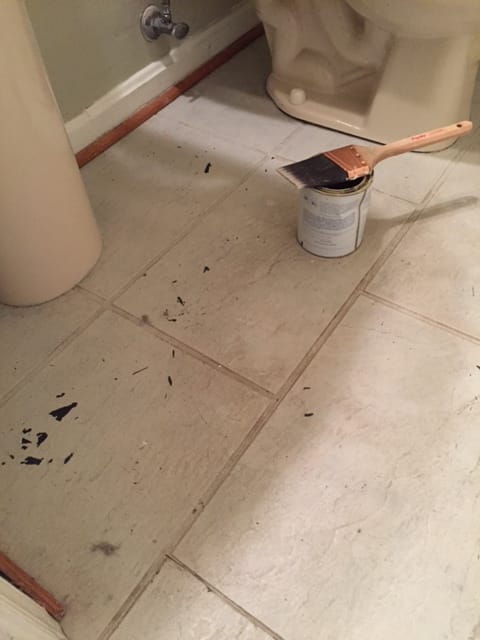 For less than $100, I have a new floor!
Have a great weekend!