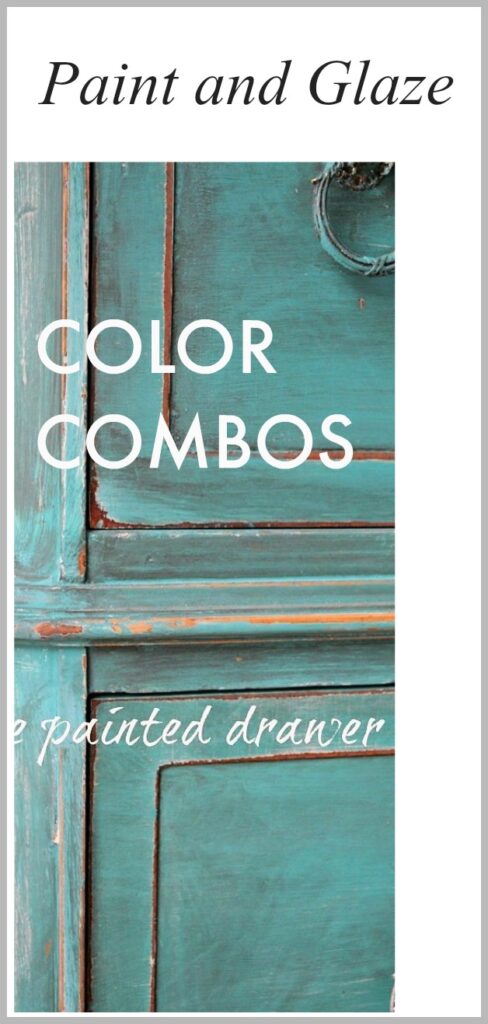 I'm working on a more modern inspired piece for a client (I shared it a few weeks ago here).  We were going to go with a metallic champagne gold finish but once we saw the sample board, decided against it.  I do really love the metallic look but in this case, a more subtle look was desired.  Instead, we are going with General Finishes Pearl Effects over paint.  It is a softer finish but can still add that pop of metallic.  I'm going to use General Finishes Queenstown Gray paint with Argentine, Bronze and Burnished Pearl Effects on top.
I'm really a novice with the GF Pearl Effects products. I have done quite a few different combos using General Finishes glazes over the years.  Here are a few samples of great paint and glaze color combos and you can click on the picture to link to the original post.
However, I've only used the Pearl Effects once before (Champagne over Antique White on what I believed was a vintage sewing table but is actually a vintage radio cabinet!)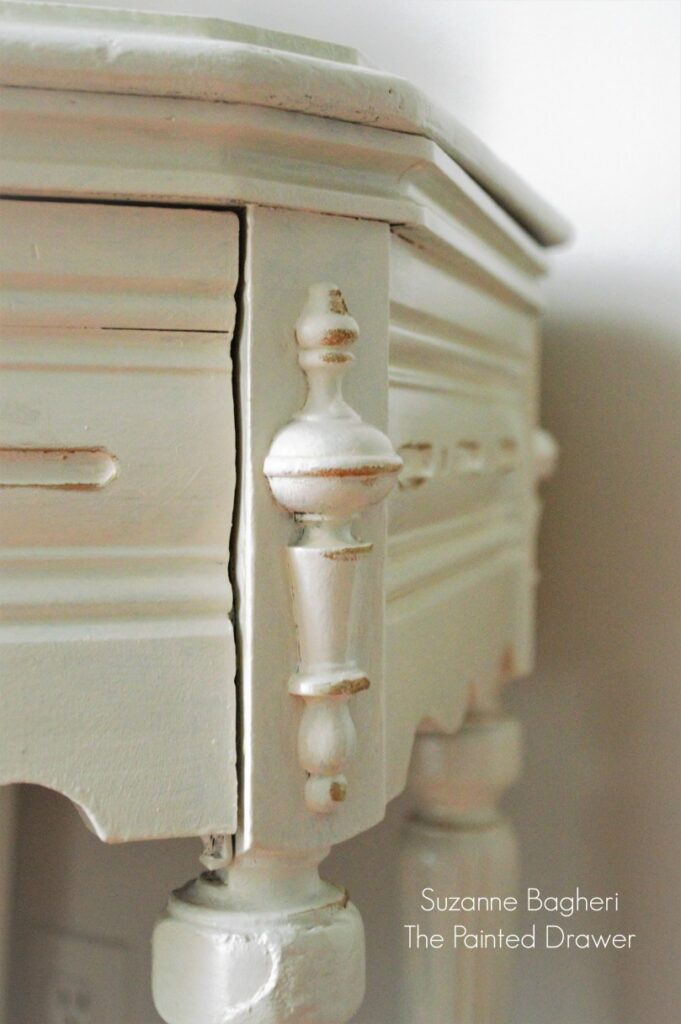 I'm looking forward to giving the Pearl Effects more of a try!