Our family room has quite a large fireplace and hearth. While the brick was attractive, it needed brightening up. I like the texture and look of brick and didn't want to paint a thick coat on top to hide it. I wanted to enhance it.
I started to think of the brick houses that I love. Those that have been painted white and left to distress through the years. I love those homes!
So, I thought that this look was what I should try to achieve.
Here is a pic of the fireplace before. I think you can see what I mean about attractive brick but really quite dark and boring. It takes up the entire length of the room…
My husband first installed new wood floors. Again, you can see how dark the room is.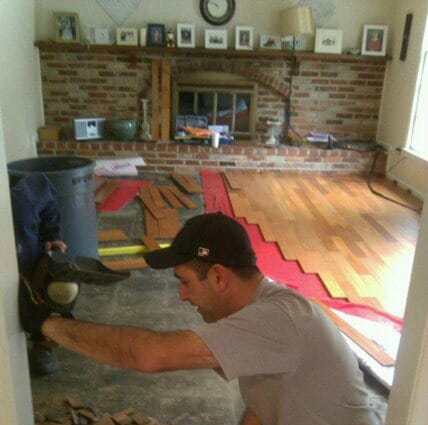 After the floors, I decided to just dive in. First, I painted the mantel in white, distressed and waxed it. Then, on to the brick. I was hoping I'd like the result because I would be stuck with it! I made a wash with Annie Sloan's Old White chalk paint and water. Here it is being applied.
Technique:
Dilute Annie Sloan Old White chalk paint (about 1 part paint to 3 water) to make a watery wash
Take brush and dab into a bowl of water and then into the whitewash mix
Dab/Stipple wash onto the bricks
Take a paper towel and dab the excess off
As you go along, add or remove wash to create an even look and make it as strong or light as you wish.
Oh, my. I think I like what I see!
And, I LOVE how it turned out (really, thank goodness)!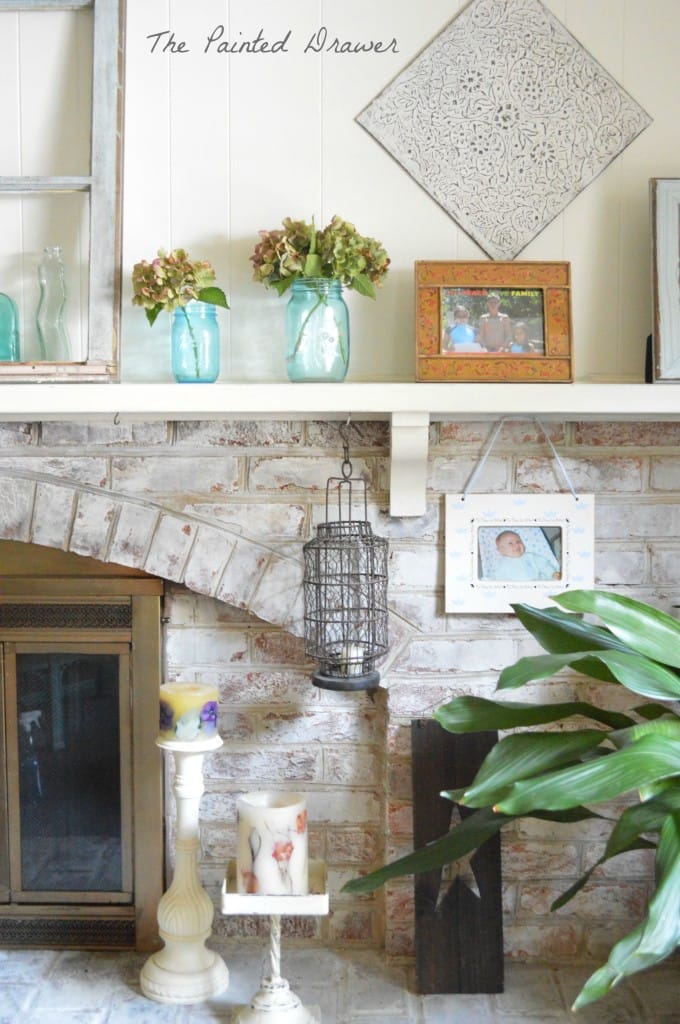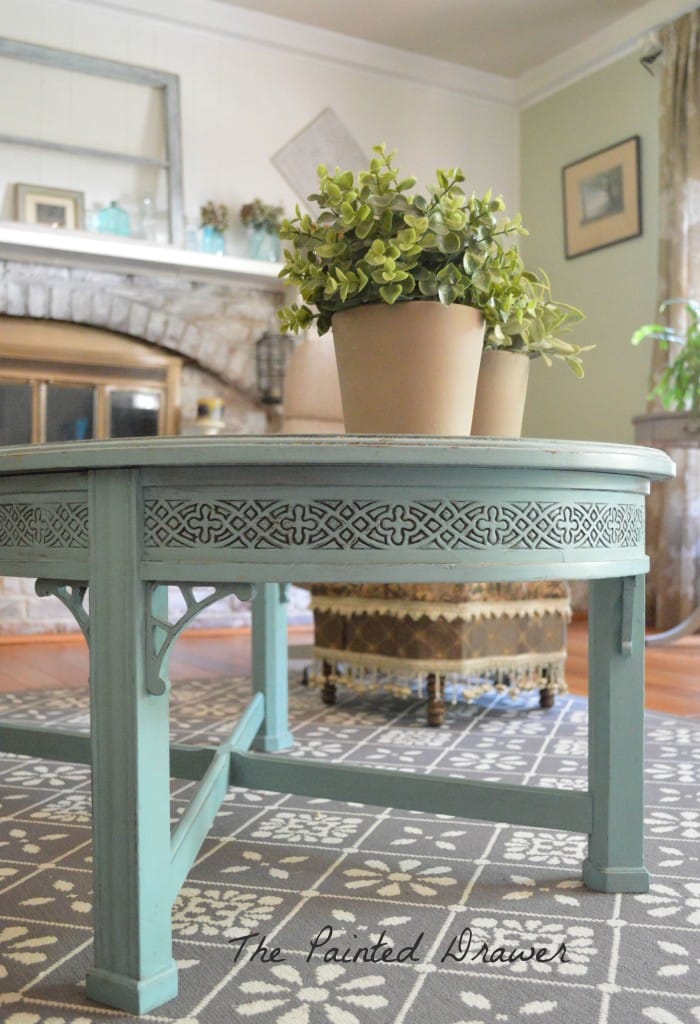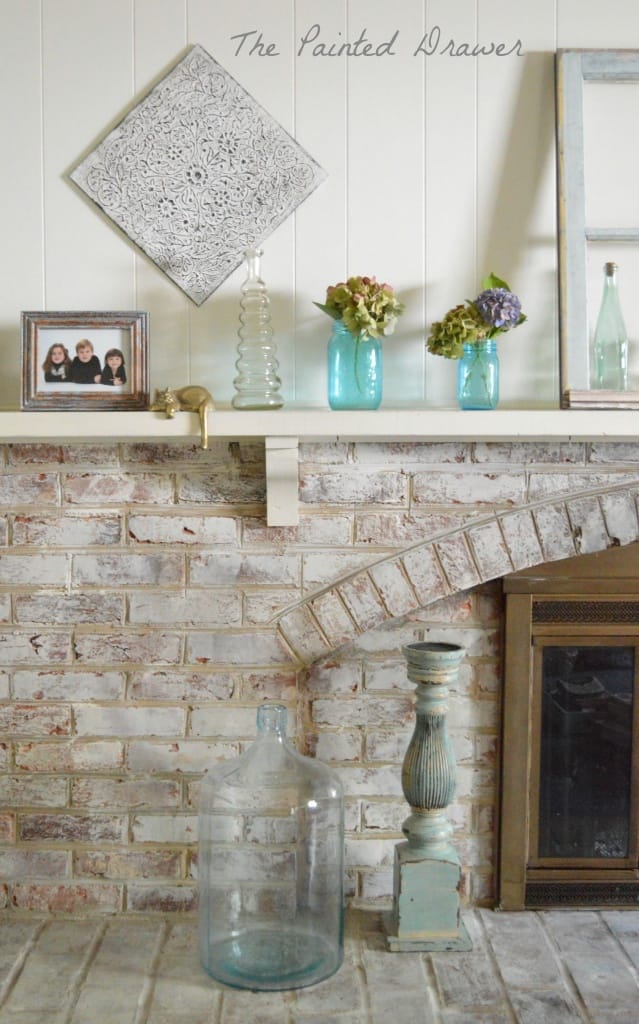 I also painted the dark beams white. This also really brightened up the space.
Here is the room now.
The before and after is truly amazing. The room is now bright and the mantel really pops. I adore the farmhouse, distressed look. My
thrift store finds
are perfect in the space. Oh, what paint can do!