The bottom of the vintage Bassett Cabinet c'est fini!  It is so lovely!
This whole project is huge.  Let's call this the end of Part One of our miniseries!  In case you missed the before, here it is.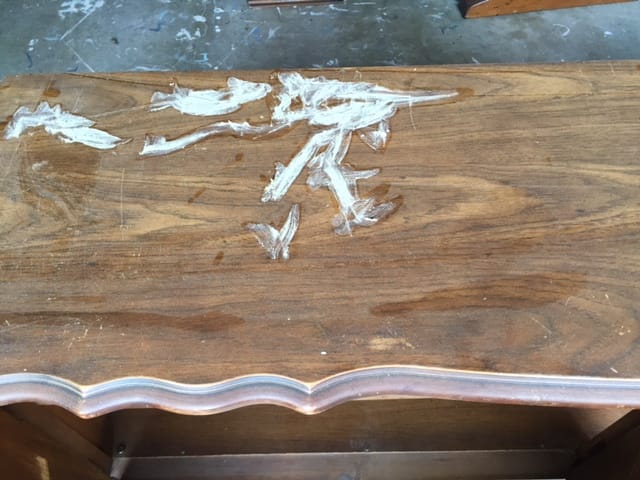 I spent a lot of time just prepping this one for its makeover.  The top was deeply scratched, the bottom right door was broken into pieces and it was not closing properly.  I tackled the top first by sanding it all the way back to its grain.  Then, I fixed and reattached the missing piece of the bottom right door and realigned it so it opens and closes easily.  Honestly, now you can't tell it was ever broken.
This labor of love was well worth it!
Here is the finished piece done in General Finishes Persian Blue with Winter White glaze highlights and new glass door pulls.  The top was refinished and stained in Minwax Weathered Gray.
It is now sturdy and solid and ready to hold its top piece that is waiting in my garage for its makeover to commence.  I pick up the new glass shelves tomorrow.
Stay tuned for Part Two!