Sometimes what I do is very rewarding and this is one of those times!  The Vintage Bow Front Dresser had originally been left in the back of a dirty thrift store in terrible shape.  It is now a beauty in its new home!
It began its journey here.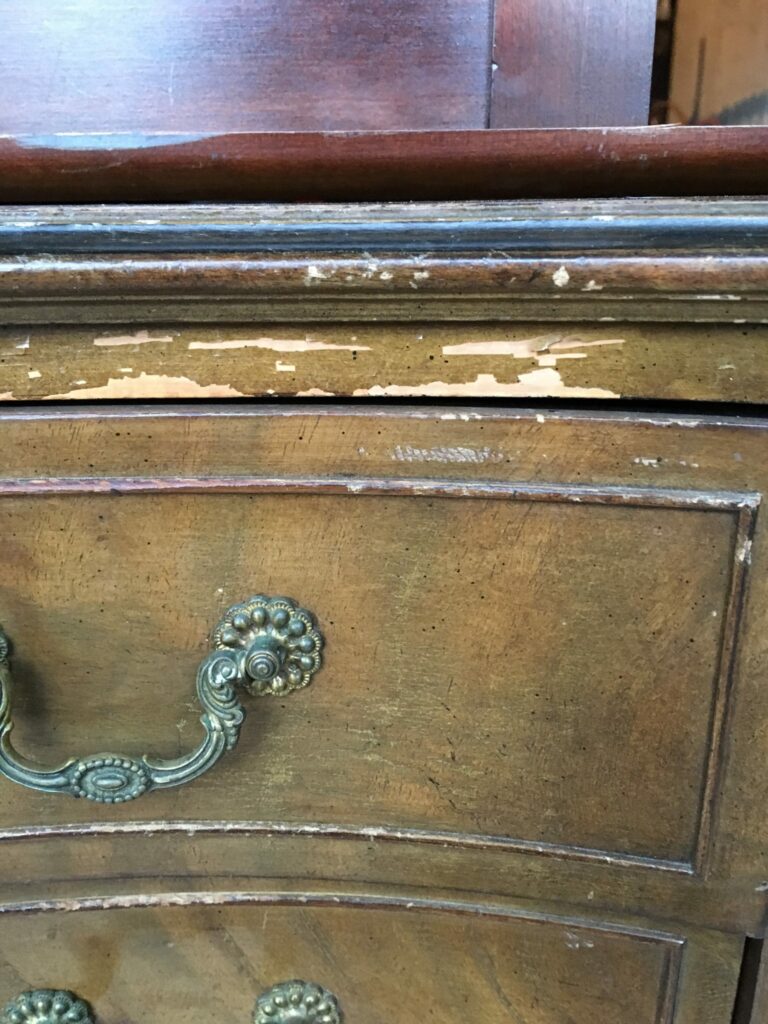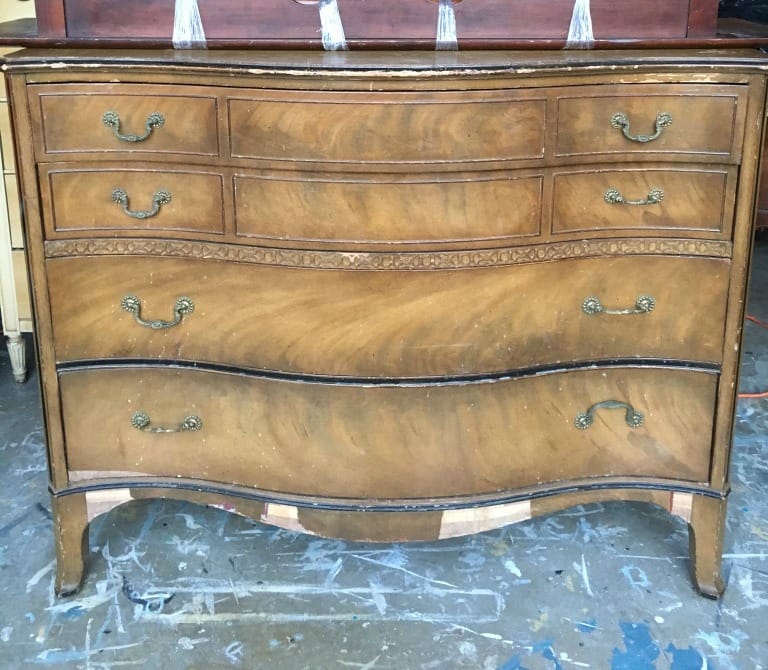 And ended it here!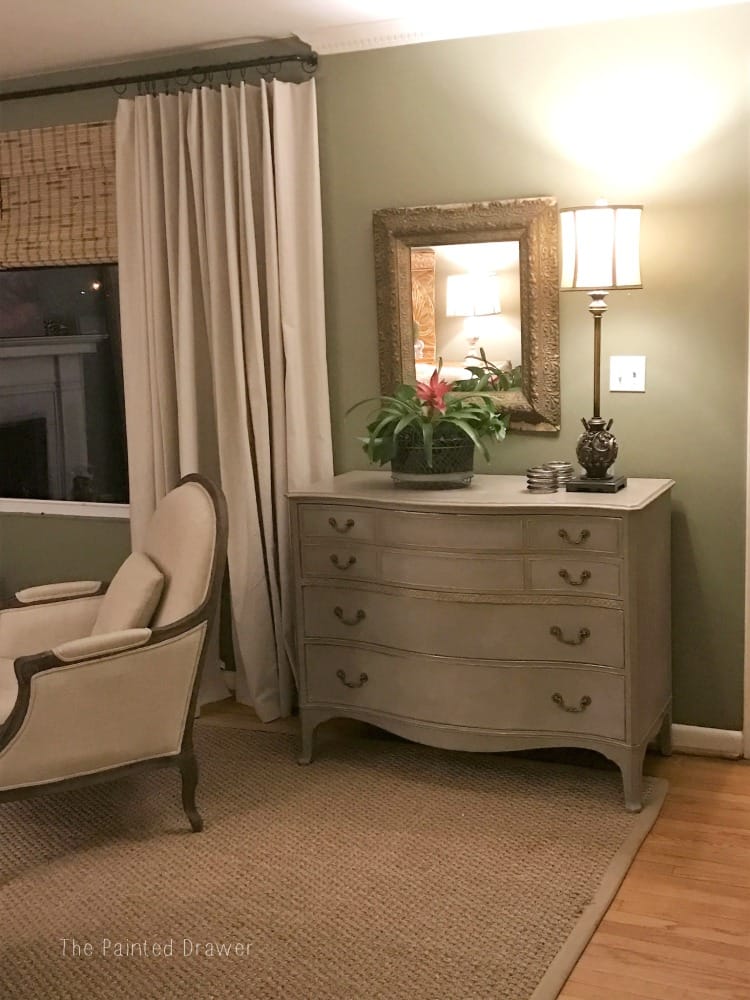 So beautiful and so rewarding!