Please note that some of the links below are affiliate links, and at no additional cost to you, I will earn a commission if you decide to make a purchase after clicking through the link.  All opinions are my own.
How-To Tuesday: Refinish Wood – No Sanding!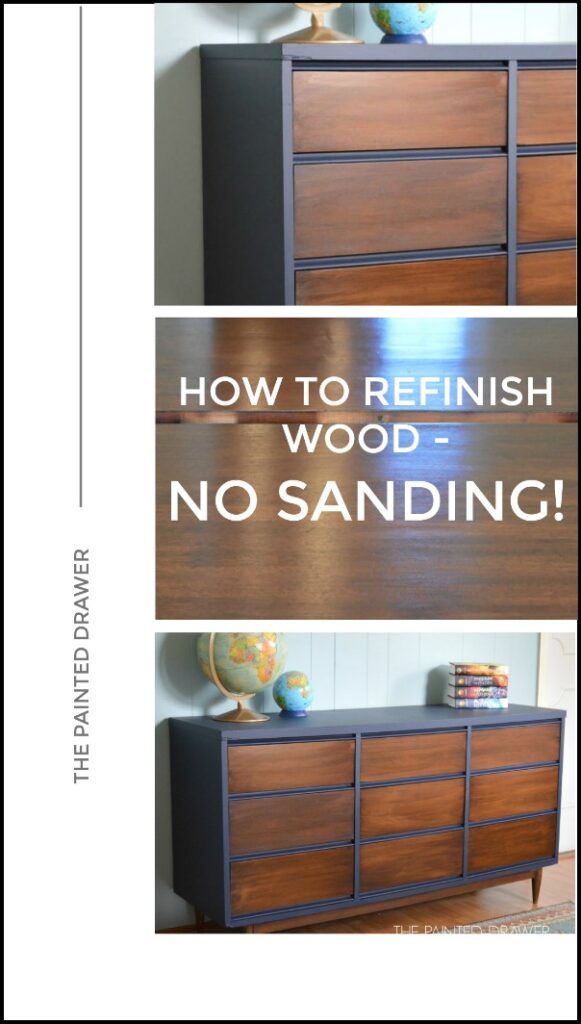 How-To Tuesday is a series that incorporates both brand new and newly edited posts from the archives.  Enjoy!
Original posts: No Sanding! Refinish Wood with Gel Stain, Reveal and Video
A Mid-Century Modern Dresser, Before and After
Mid-Century Modern Chest of Drawers, Before and After

I first discovered this technique while working with affiliate link General Finishes JQ Gel Stain, 1 quart, Java
 on my son's mid-century dresser.  It was amazing – I refinished the wood drawers without sanding!
This works beautifully under the following conditions:
The original finish is in good condition.
The original finish does not have any shiny lacquer or shellac topcoat.
You want to go slightly darker in stain color and not lighter than the original finish.
Here is a YouTube video on the process.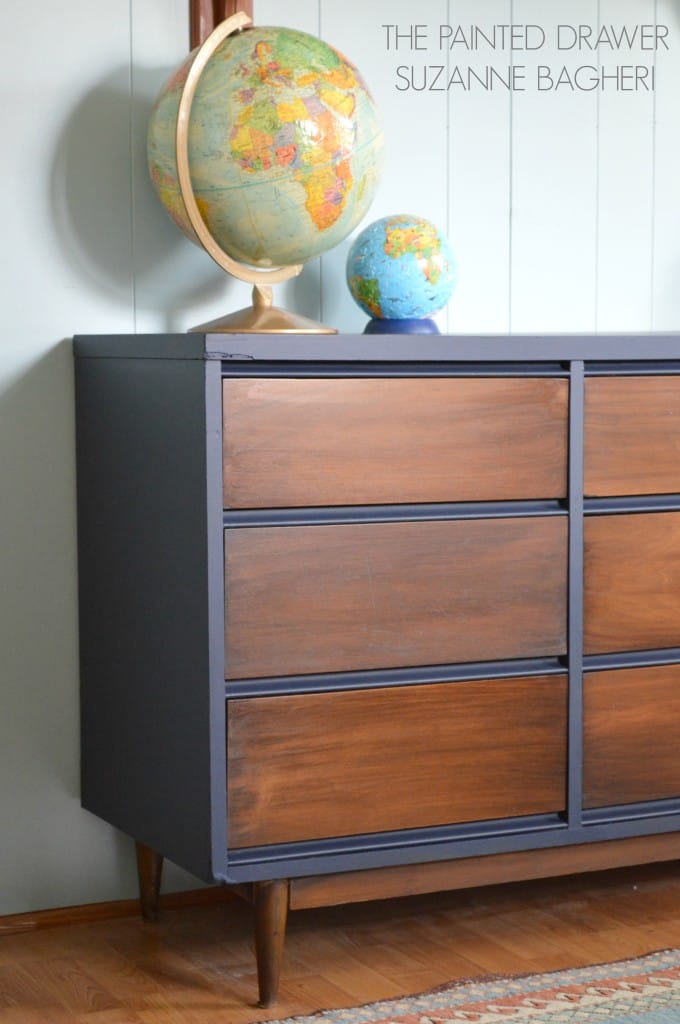 The
Duncan Phyfe Dining Table
 top was the perfect candidate for the
No Sanding
application of 
affiliate link
General Finishes JQ Gel Stain, 1 quart,
The original top was worn but otherwise in pretty good condition.  Since the table only needed a little bit of shoring up and we wanted to go darker in color, it was the perfect candidate.  Yup – no sanding needed!
Here is a closeup of the top before I stained it and you can see quite a bit of red. My customer wanted to tone down the red and create a darker finish against its newly painted white legs.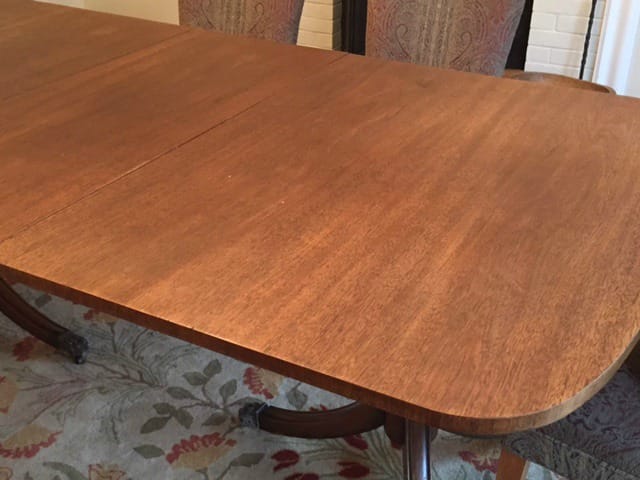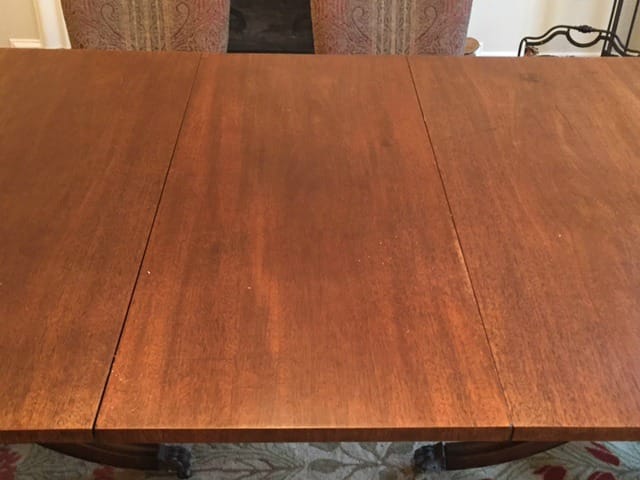 After cleaning and removing any dirt, I applied the first coat of the gel stain.  I used General Finishes Java as it is a dark color that creates a deeper hue and toned down the red.  Using a soft cloth, I dipped it into the stain and wiped it onto the top going in the direction of the grain.  I allowed that to sit for a day or two and then applied the second coat.  Again, I let that sit.
I came back and gently went over the top with a soft cloth.  This removed the tiny bit of excess stain that had not adhered.  For the sealer, affiliate link General Finishes SH Gel Topcoat, 1/2 pint, Satin
 was the perfect option.  I used a staining sponge and liberally applied the urethane onto the sponge.  I then wiped it along the grain, making sure to keep a smooth and even coat.  It was the perfect finishing touch.  It gives the top some sheen and finish plus a durable finish.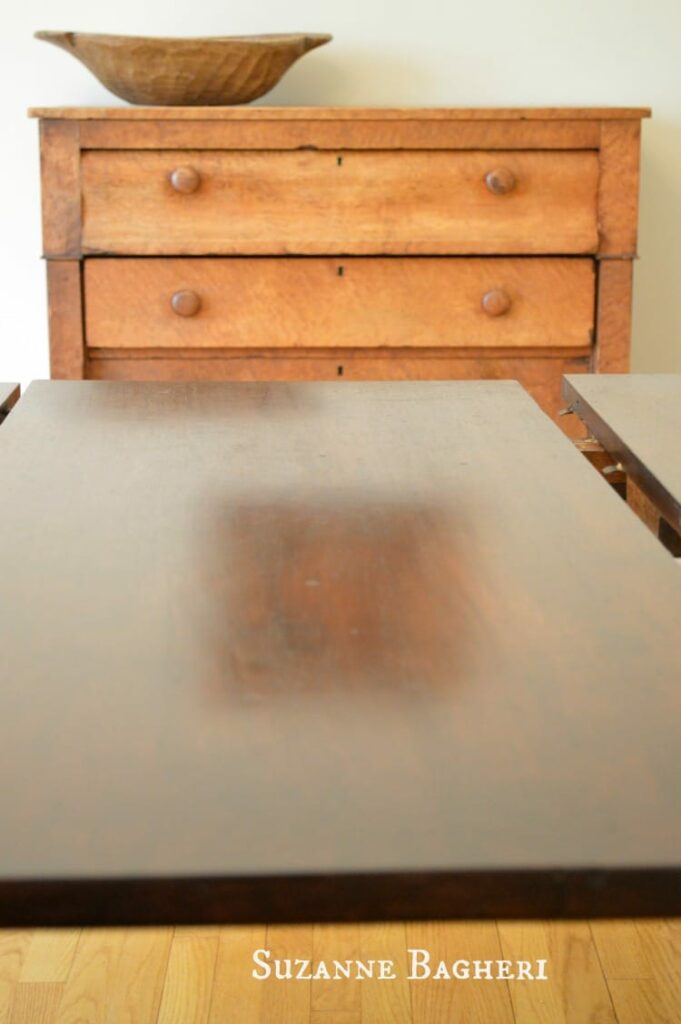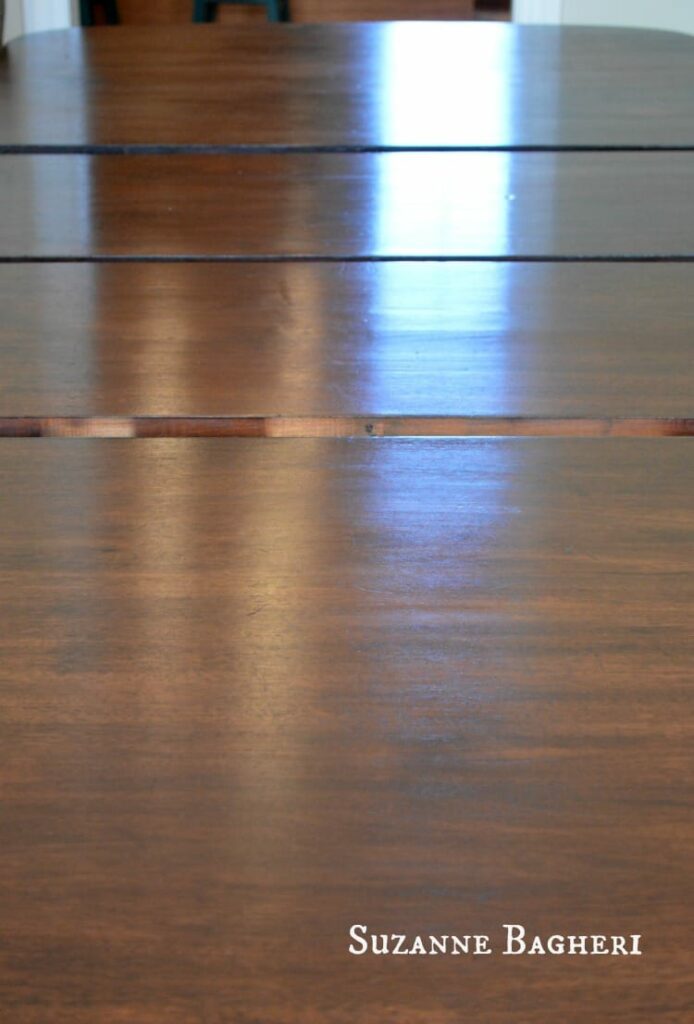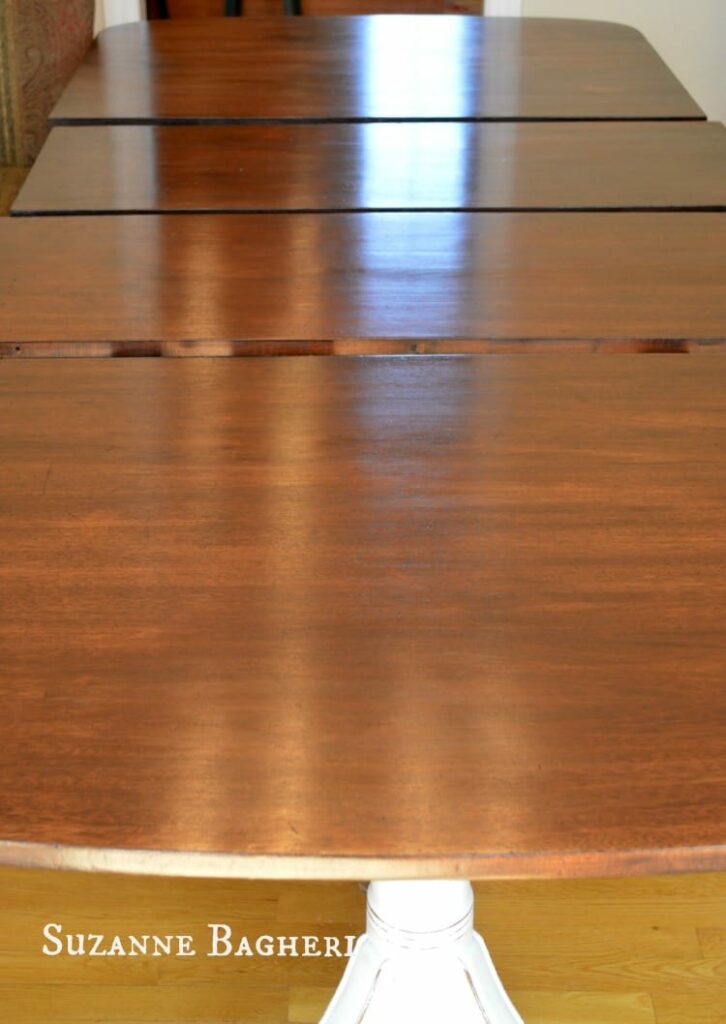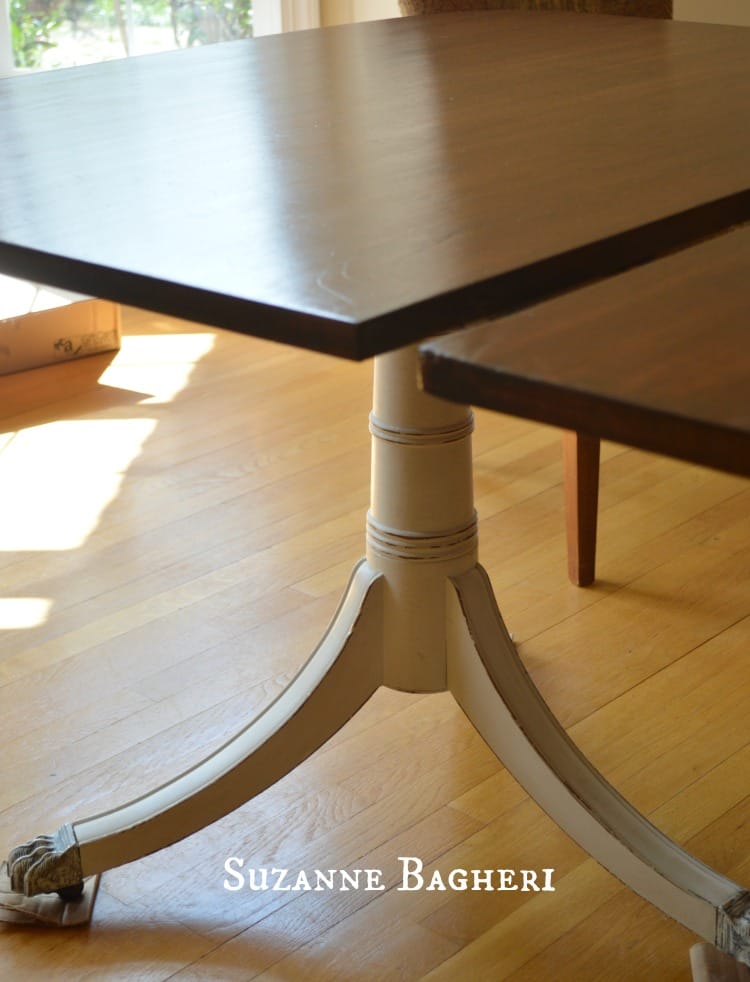 A few more examples of the java gel stain without sanding.  Matthew's mid-century modern chest of drawers as well as his mid-century modern chair makeover.  Fantastic results!
I always love more YouTube subscribers!  Please pop over to my channel, Suzanne Bagheri and subscribe for more tutorials – cheers!