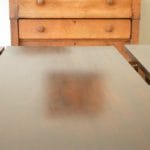 Ah, the Duncan Phyfe Dining Table is done!  Today I'm sharing No Sanding!  How to Refinish Wood with General Finishes Gel Stain plus video tutorial. Basically, how I was able to refinish the top without actually sanding it back. The original top was worn but otherwise in pretty good condition and it didn't have any shiny lacquer or shellac finish.  Since the table only needed a little bit of shoring up (I used glue to clamp down the veneer in places along the underside) and we wanted to go darker in color, it was the perfect candidate for the No Sanding Needed application of General Finishes Gel Stain.  Yup – no sanding needed!
Here is a closeup of the top before I stained it and you can see quite a bit of red.  This needed to be toned down in order for it to coordinate better with the new house's kitchen cabinets.  Plus, we wanted the top to play off better against the newly painted white legs.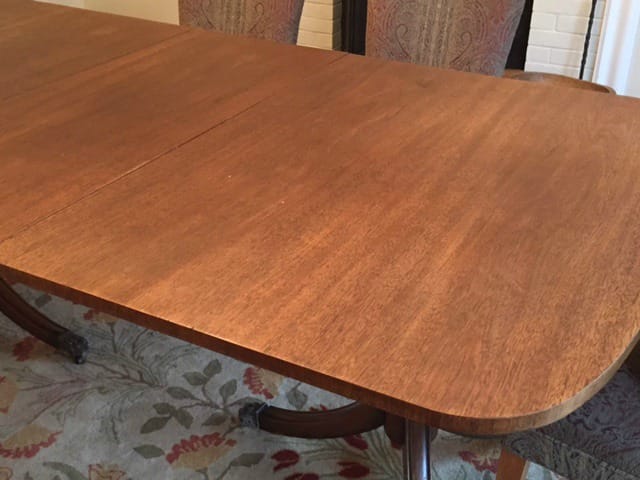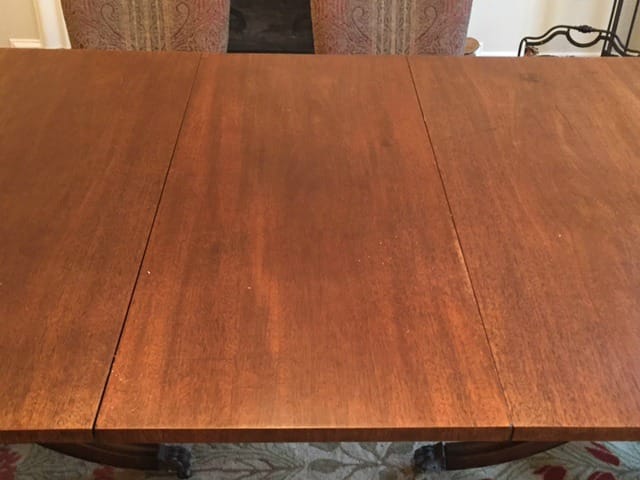 After cleaning and removing any dirt, I applied the first coat of the gel stain.  I used General Finishes Java as it is a dark color that creates a deeper hue and tones down any red.  Using a soft cloth, I dipped it into the stain and wiped it onto the top going in the direction of the grain.  I allowed that to sit for a day or two and then applied the second coat.  Again, I let that sit.
I came back and gently went over the top with a soft paper towel.  This removed the tiny bit of excess stain that had not adhered.  For the sealer, General Finishes Gel Topcoat Wipe-On Urethane in satin was the perfect option.  I used a staining sponge and liberally applied the urethane onto the sponge.  I then wiped it along the grain, making sure to keep a smooth and even coat.  It was the perfect finishing touch.  It gives the top some sheen and finish plus a durable finish.
Here is the table top now!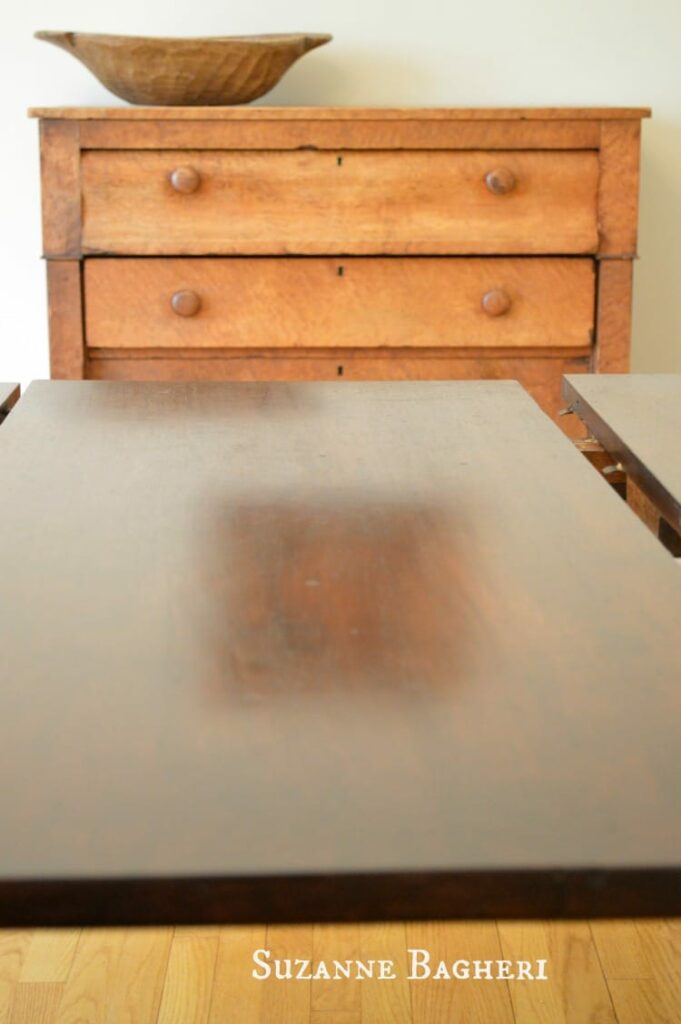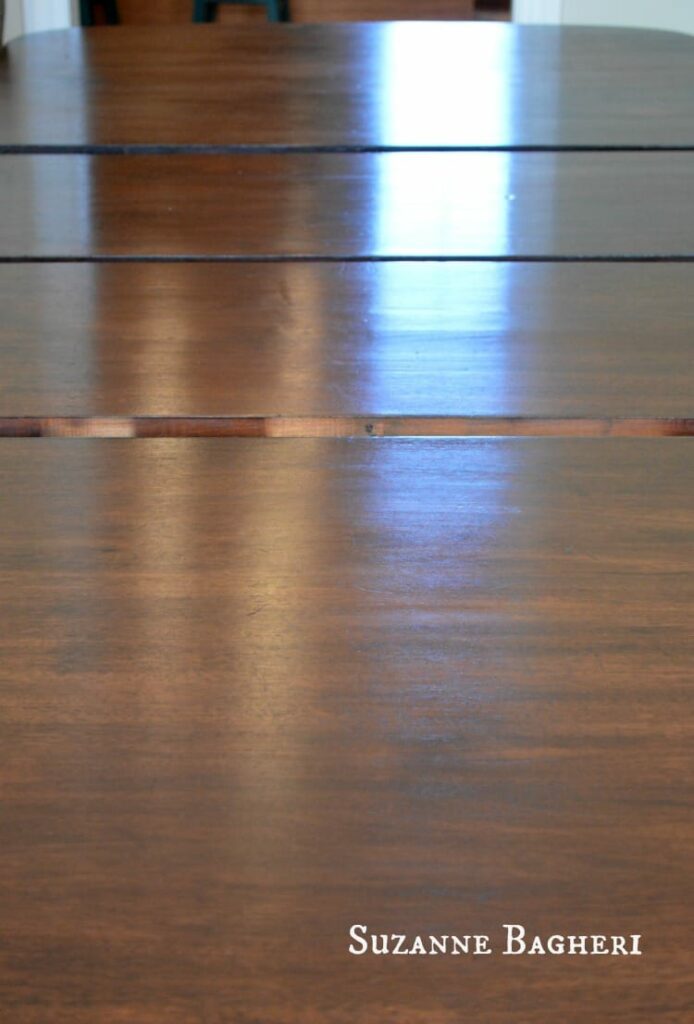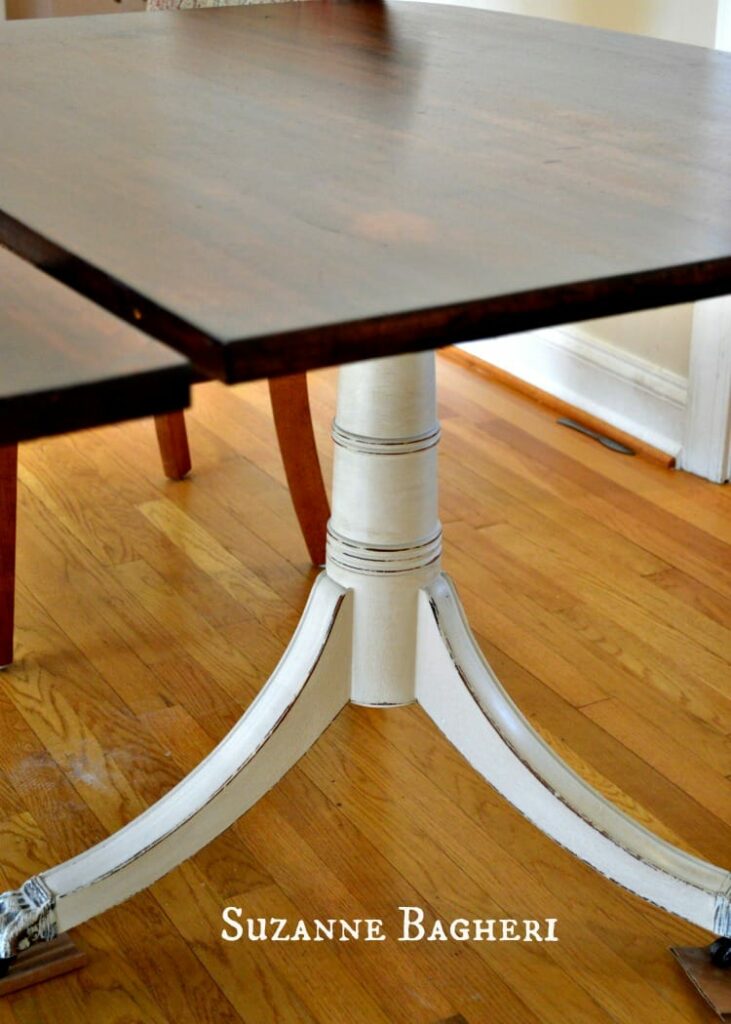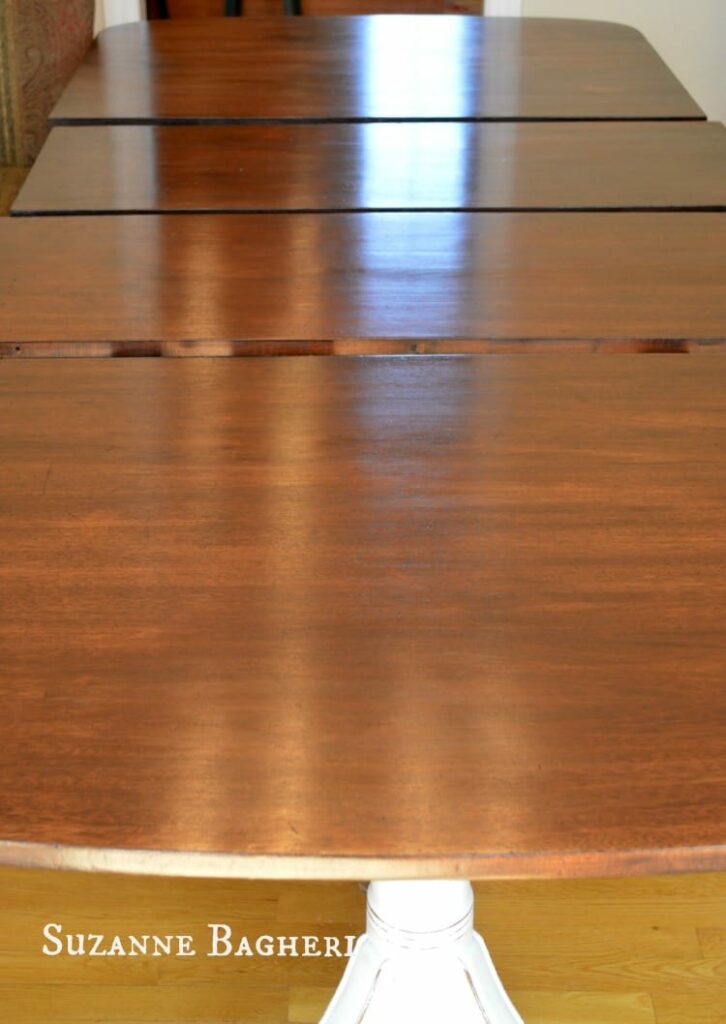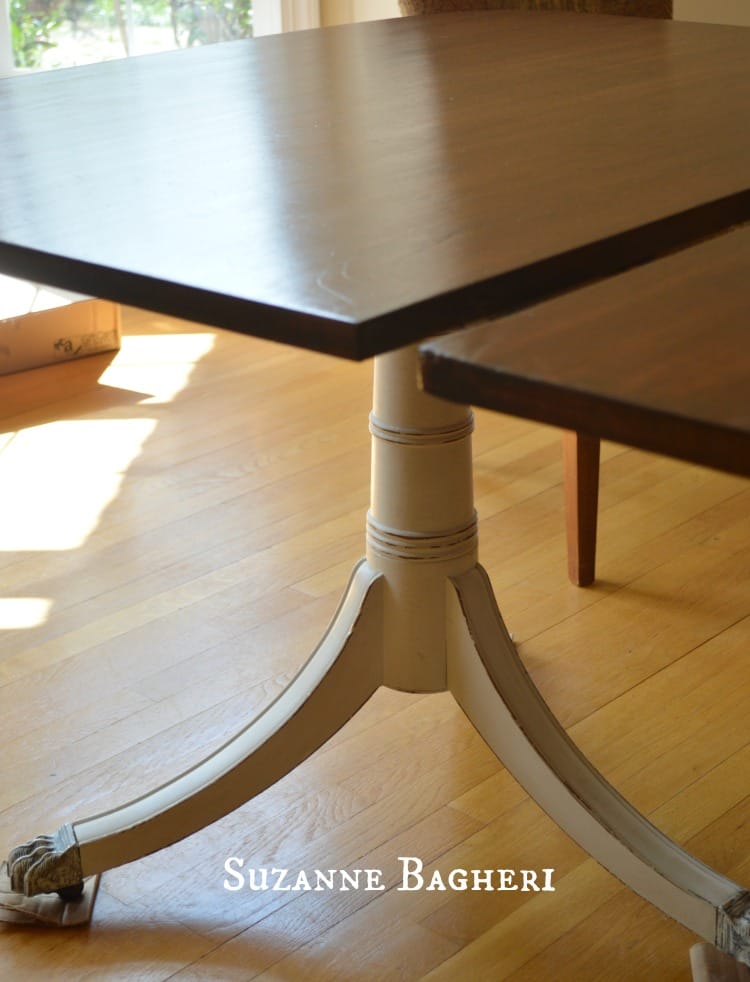 Depending on the light it plays darker or lighter but believe me, the finish is lovely.  The red is now muted and pretty in the background.  Love it!
I used the same technique on my son's Mid-Century Modern Dresser. Here is a YouTube video on the process (minus the urethane sealer).  I always love more YouTube subscribers so when done, please pop on over to my channel, at Suzanne Bagheri and subscribe – cheers!