I'm about to embark on a large project and it's today's Favorite Find Monday – a Duncan Phyfe style dining table.  It is really gorgeous with two leaves that open it up to a fantastic size.  My client is in the process of moving to a beautiful, brand new home near the eastern shore with a more contemporary feel.  We are going to work on transforming this table to fit into her new space and give it a lighter feel – perfect for a house close to the beach!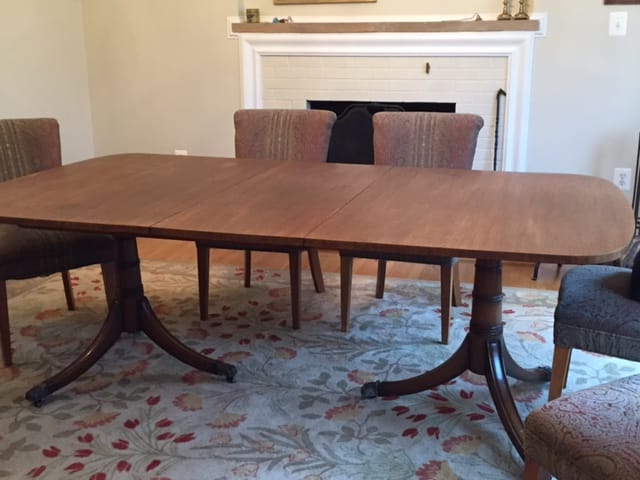 The base is going to be painted in a creamy white.  I'm thinking Annie Sloan Old White and Old Ochre.  I'm going to distress in places to show off the detail.  Oh, those feet!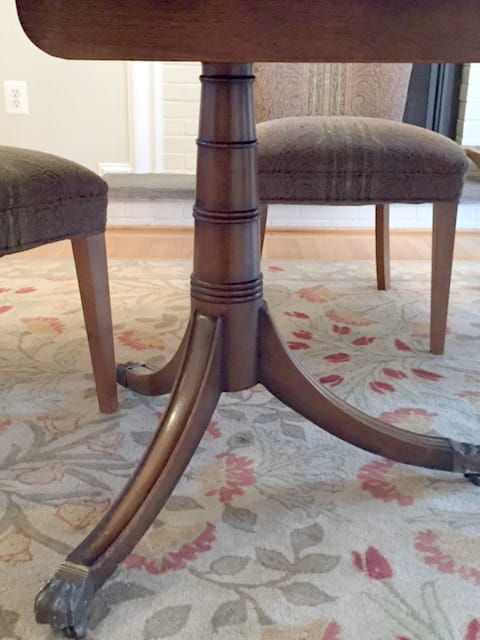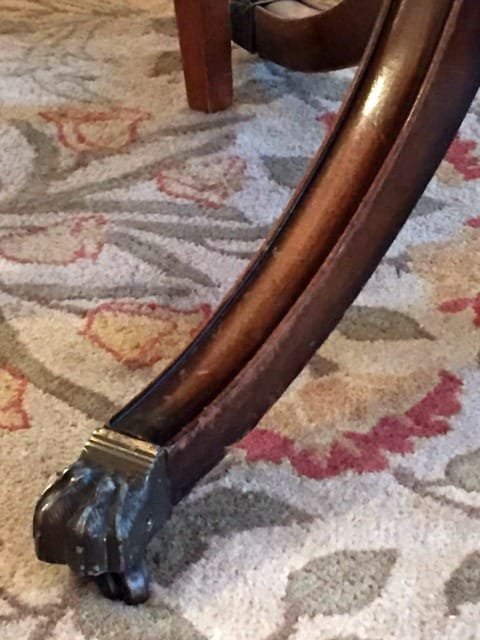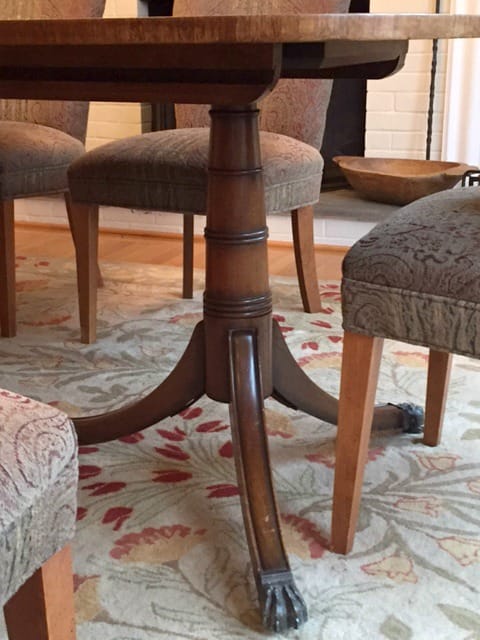 We are keeping the top wood.  However, it is going to be stained in a richer tone. I'll try General Finishes gel stain first and hope it takes without having to sand it back before applying.  If need be, I will sand it back and start from scratch.  Don't you love the rounded corners?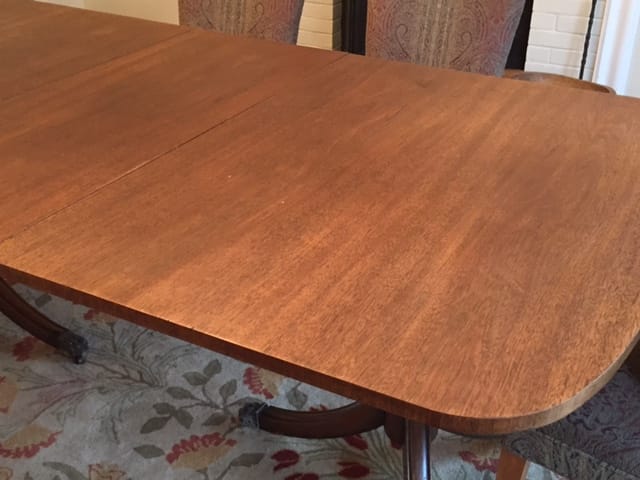 Here is a YouTube video tutorial I made last year on how to stain existing wood using General Finishes gel stain.
I just know that after this table is completed, it will be the perfect fit for its new home!
My
Spring Bulb Garden
 is growing splendidly!  Lucky decided to snack on the dyed Easter egg shells, so that isn't looking as good, but it has survived 🙂  I'll share pics soon.