This post contains an affiliate link but all opinions are my own.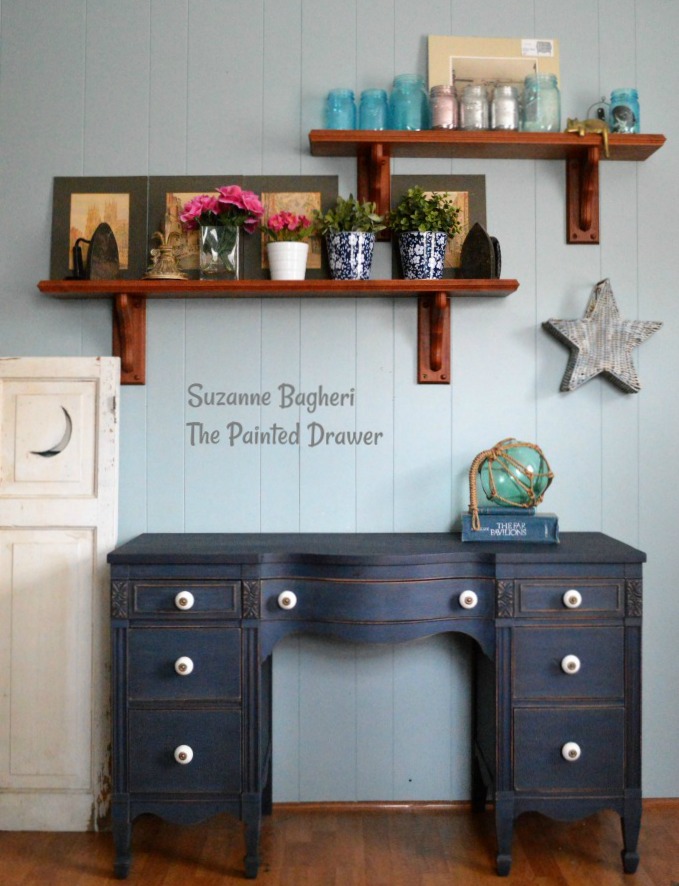 I'm finally ready to share this week's makeover!  I have had a lot going on and will share all about it next week (it does not involve moving!) but I'm running a little behind this week with this makeover!  Let's get started 🙂
I first shared this vintage desk a few weeks ago. It is a very pretty little desk with a ton of charm.  The carved detail and the curved front drawer really gives it such charm.  All of the drawers open and close with ease and the desk is solid wood.  A great find that just needed some TLC to give it a new life!
The desk "before" was a standard reddish brown and quite dark.  I first thought to sand back the top and stain it in a dark walnut.  However after all of that work, I hated it!  The color was just too dark and it still had that red tone showing through.  I decided to paint it after all and it looks so much better!  At least all of that sanding got out all of the dings and scratches and the top is now totally smooth.  I also took out the original hardware and drilled and filled with wood filler to create space for new drawer pulls.
Before: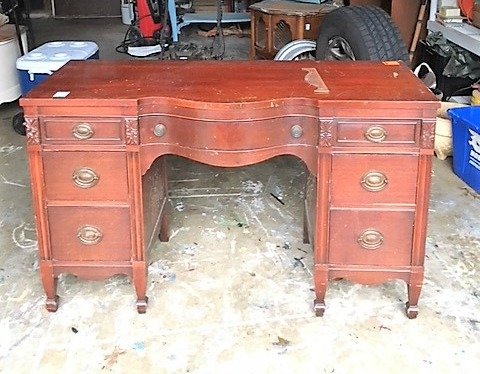 After!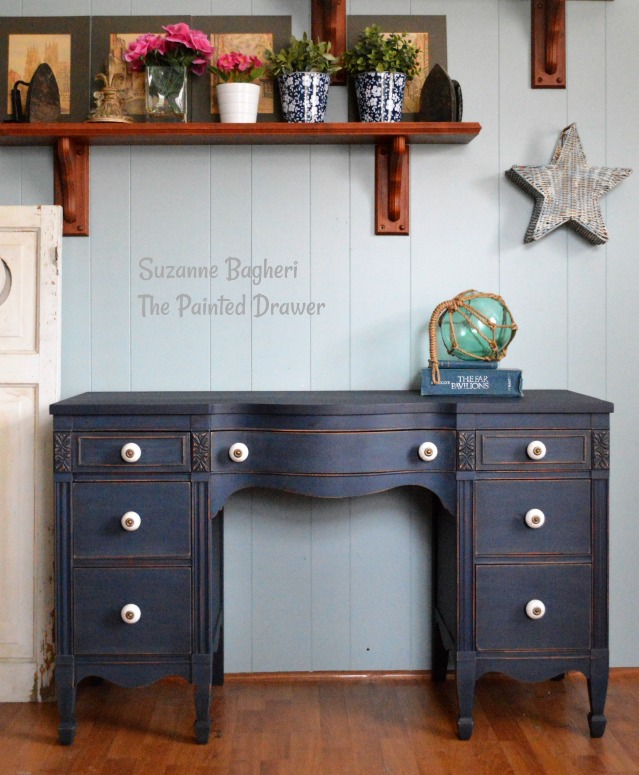 General Finishes Coastal Blue was applied (two coats) and a sanding sponge was used on the body to sand it back for a denim finish. I left the top and inside of the desk bottom in the darker (not sanded) finish because I liked the different hues of navy.  The drawer pulls are not the gold pulls that I posted about on Wednesday but instead are new ceramic white and brass pulls that I ended up preferring on the piece.
Product List:
https://www.amazon.com/shop/suzannebagheri