Vintage Chair – Blue Living Room Changes
I found a sweet vintage rattan chair the other day at the thrift store.  It was in perfect shape except one small piece on the arm needed gluing back in place.  It also had dirty fabric and I was all set to replace it. When I removed the staples and ripped off the old fabric, I discovered that the original upholstery was underneath and in perfect condition. Score!
Here it is now sitting pretty in my living room.  A great find for $5.00!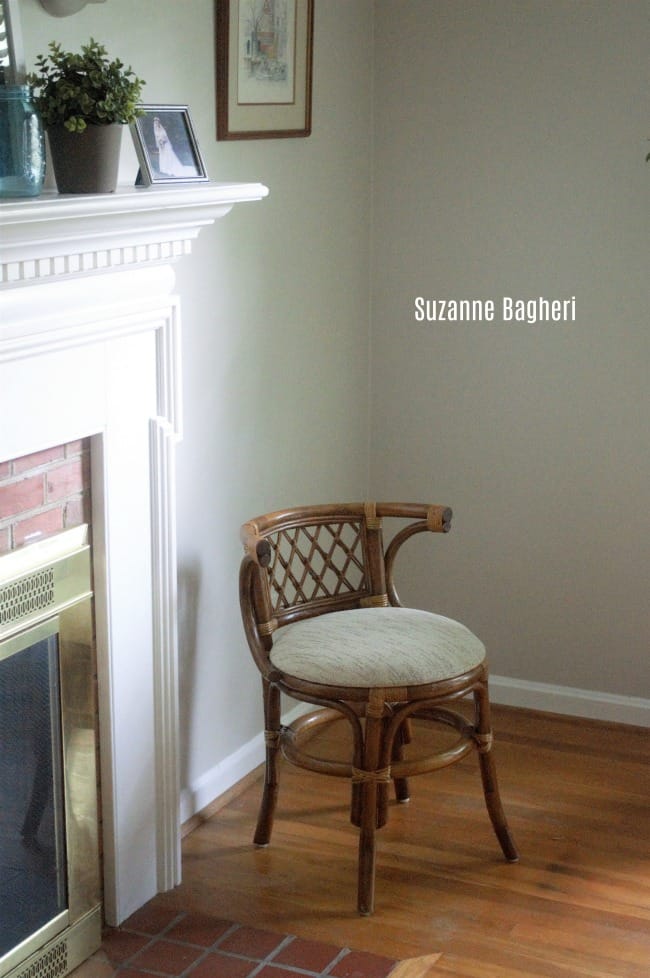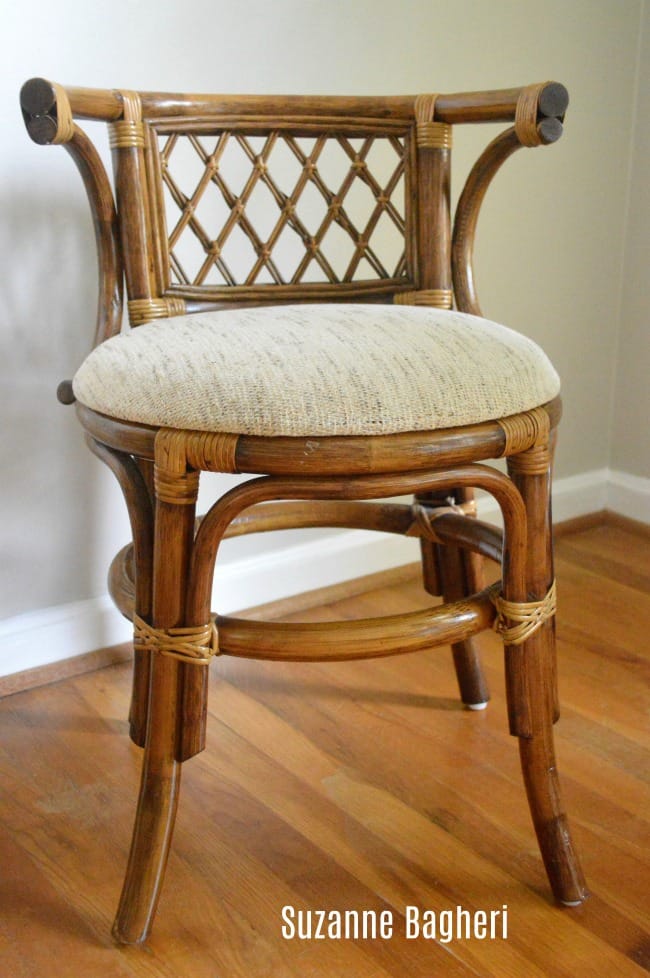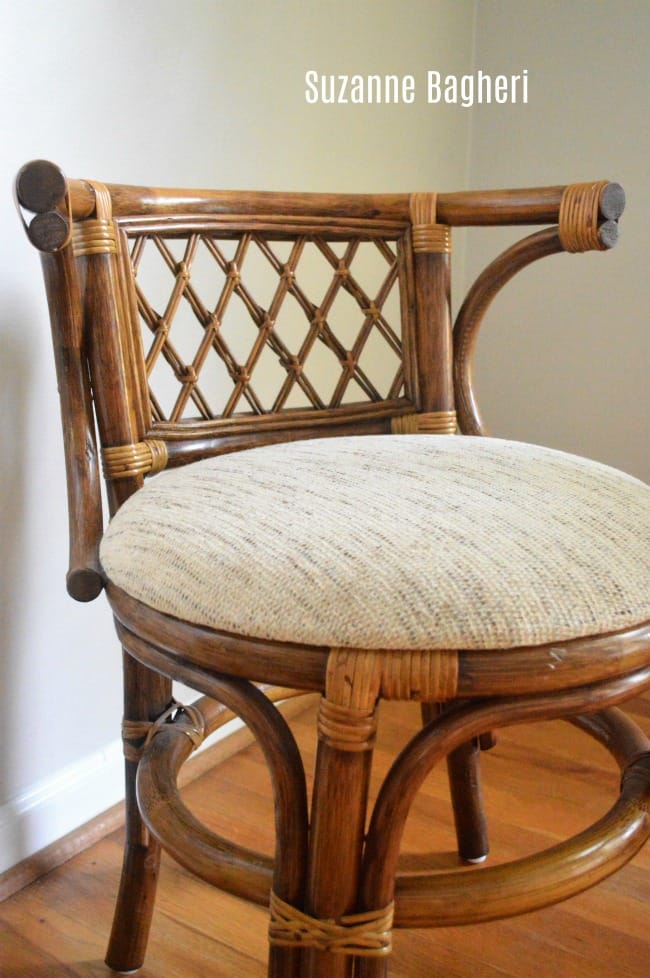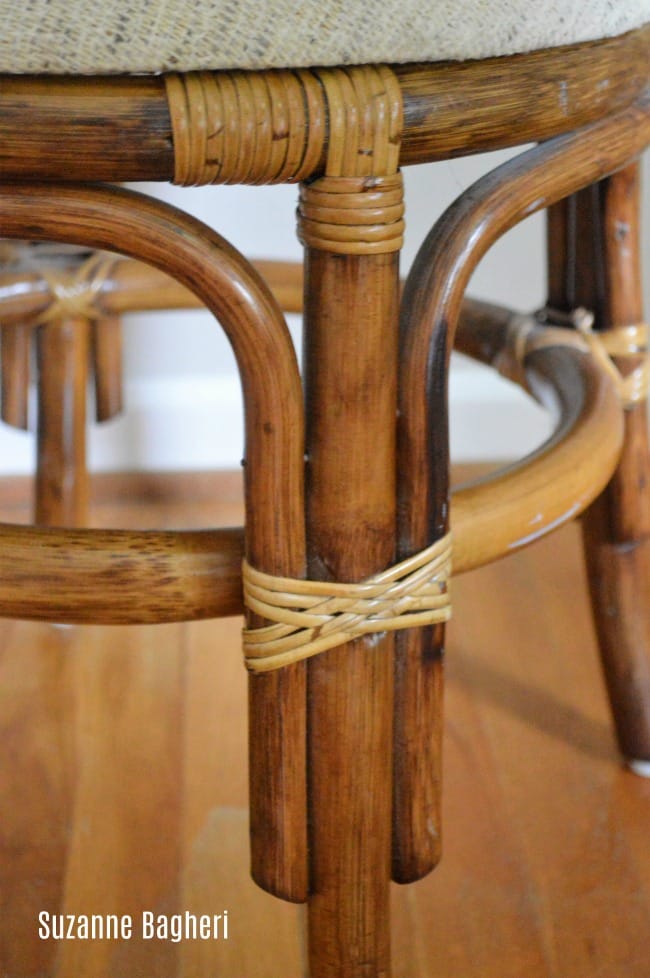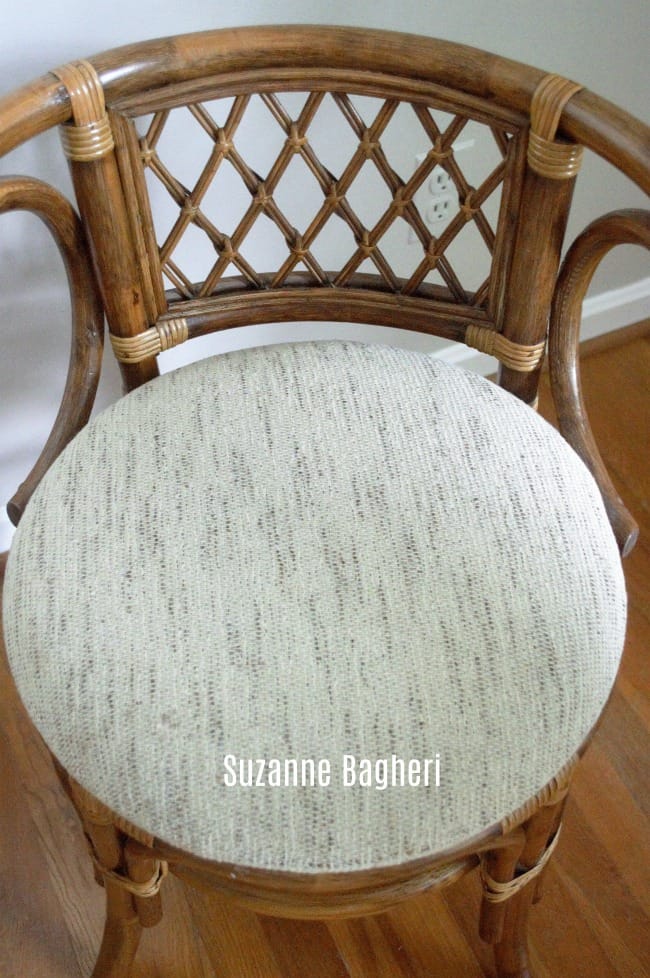 I've made a few changes to the living room by adding pieces and incorporating pops of blue.
Navy cushions from Target, a blue and white planter on the coffee table and mid-century modern chair (I'm borrowing from my son's room!)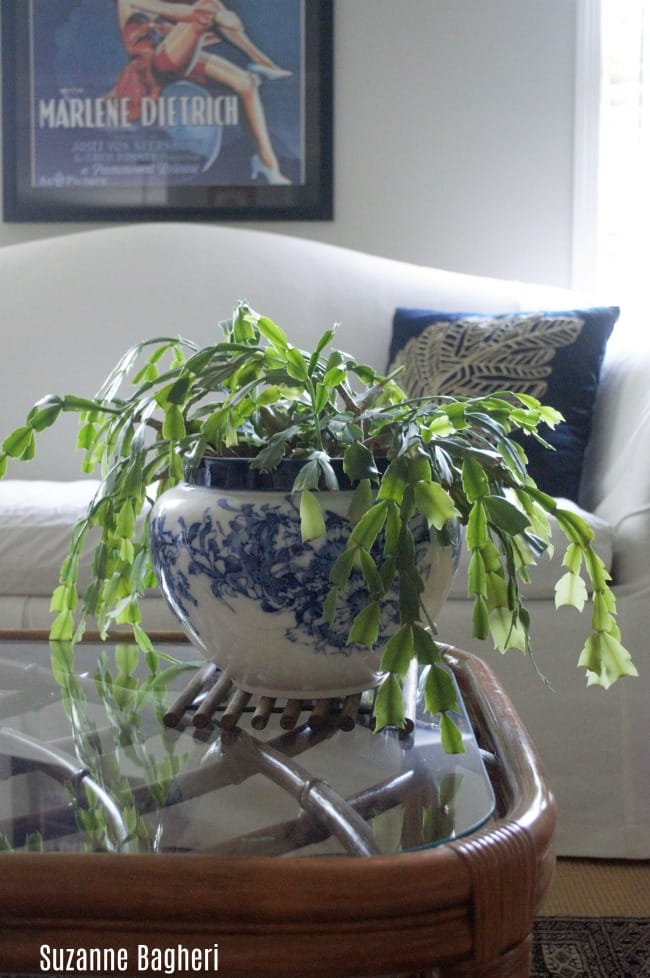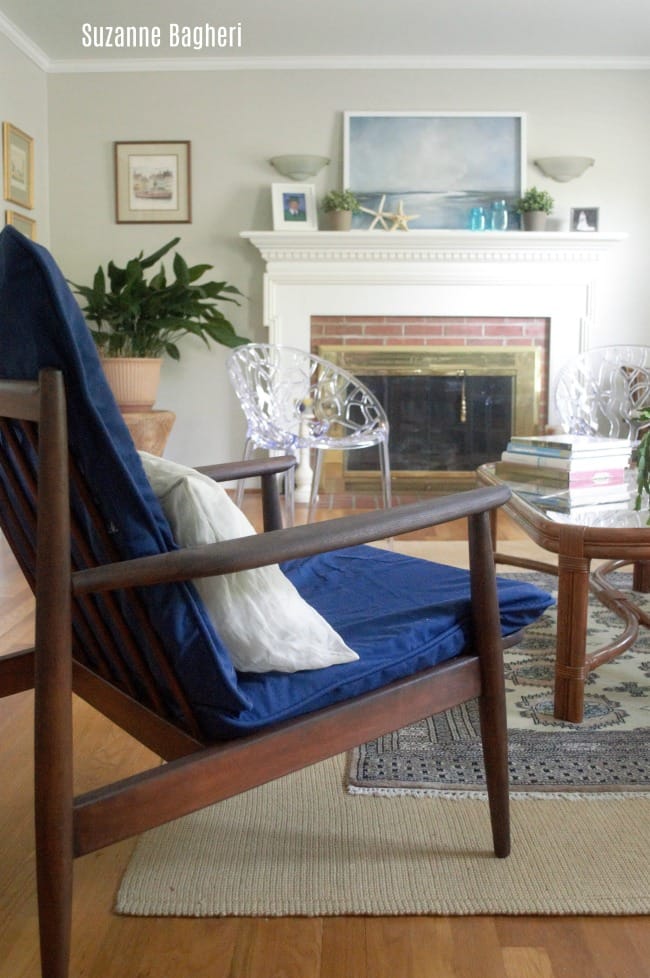 and the vintage rattan planter,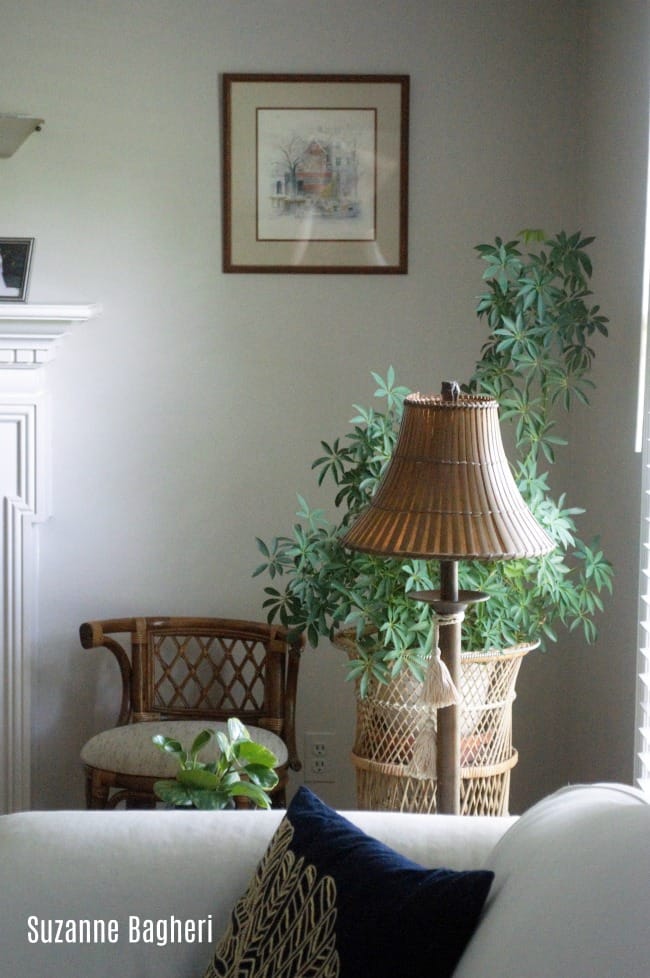 I had the old movie poster and put it over the sofa.  The picture over the mantel is a new purchase from HomeGoods – I just fell in love with the blues and knew it would look great in the room.  Most of the decor in the room is from thrift stores and my new little chair is the latest in the mix 🙂  The vanity in the corner is waiting to be shipped back to its owner.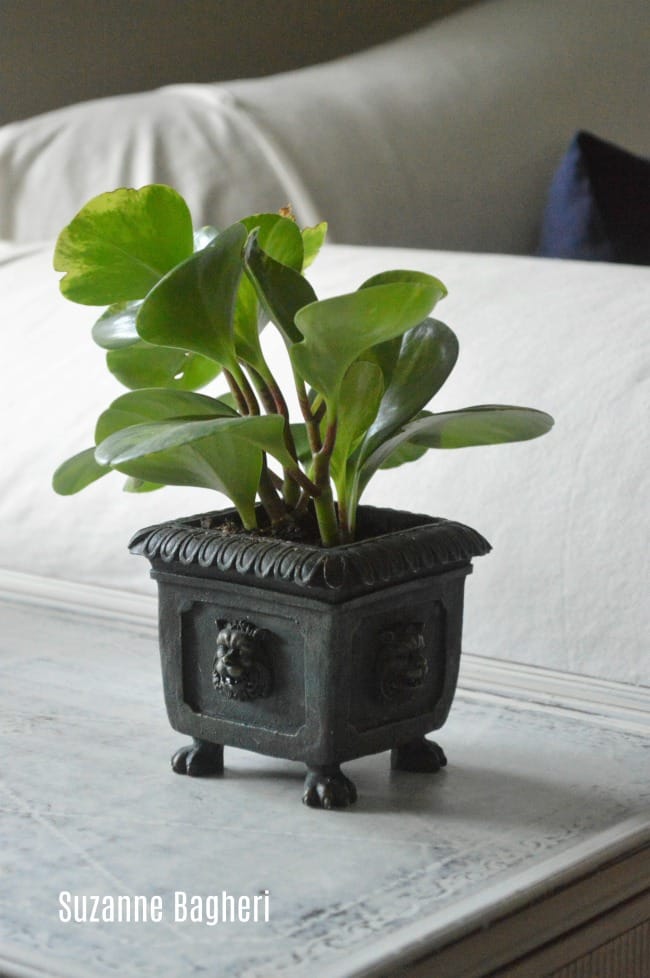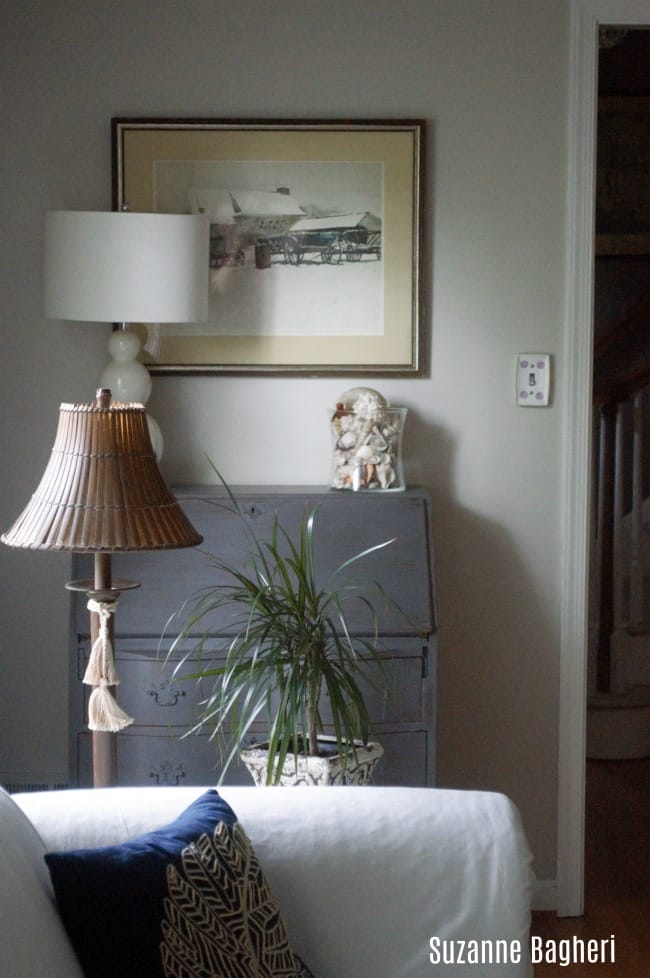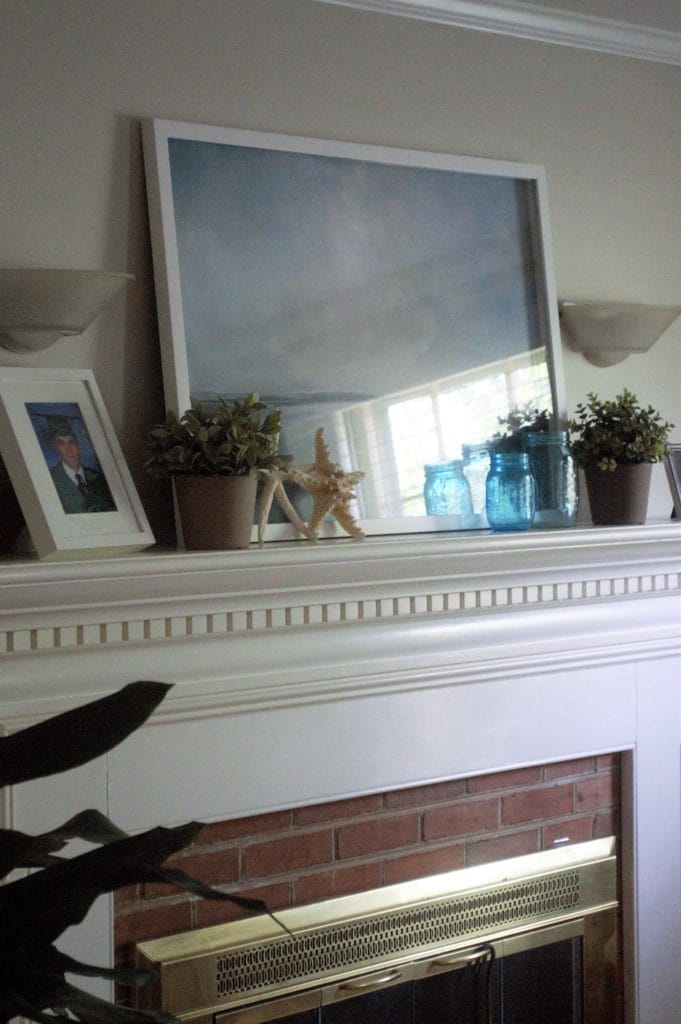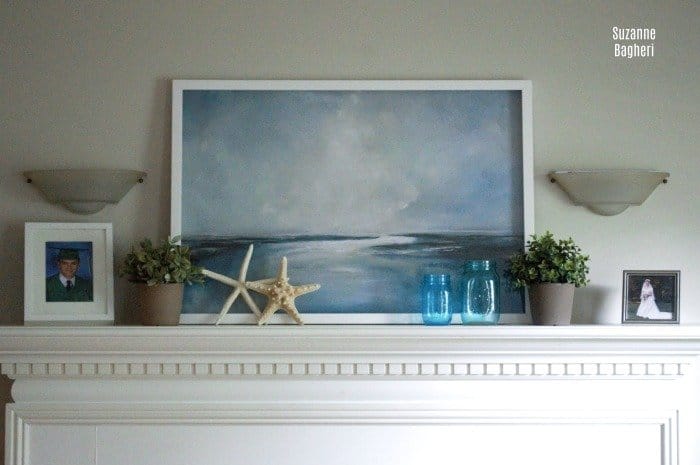 They are small changes but actually have given the living room a completely new look.  I am trying to decide what to do with the windows (curtains versus new shades).  The blue in the room now ties in well with my dining room (Rainstorm).  
I like the less cluttered look and actually plan on selling the farmhouse bench soon.  My house is always a revolving door!