The pink lamps had their makeover!  Yes, they were a sweet pink but they needed an update to fit into my decor.
The little 1940's lamps that I found for $3.50 each…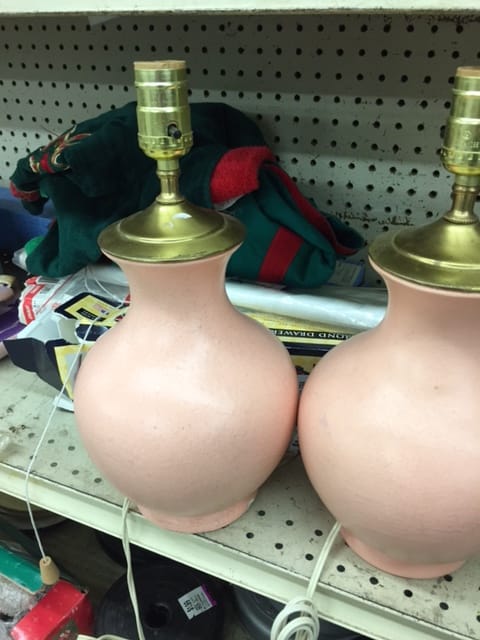 Now have new style in deep blue!  The paint colors used were Annie Sloan Aubusson Blue with a wash of Coco.  I added gold accents and dry brushed again with the blue.  They were sealed with Artisan Enhancements Clear Topcoat Sealer.
I purchased the shades from the World Market.  At $12.99 each they were a great deal.
I like to add warmth to my decor at this time of year.  Deep gold curtains add color and I also added a few new throw pillows and blanket.  A few small changes make a big difference.
I added my first Christmas decoration onto the mantel.  I purchased it at the World Market while shopping for my lamp shades.  An appropriate message for today.
Dear Paris, my heart breaks.