My 2013 Top Picks!
Favorite Transformation
From a table that was missing its leaf, with an extremely wobbly base and scratches galore…
To the gorgeous, detailed and elegant French Coco Table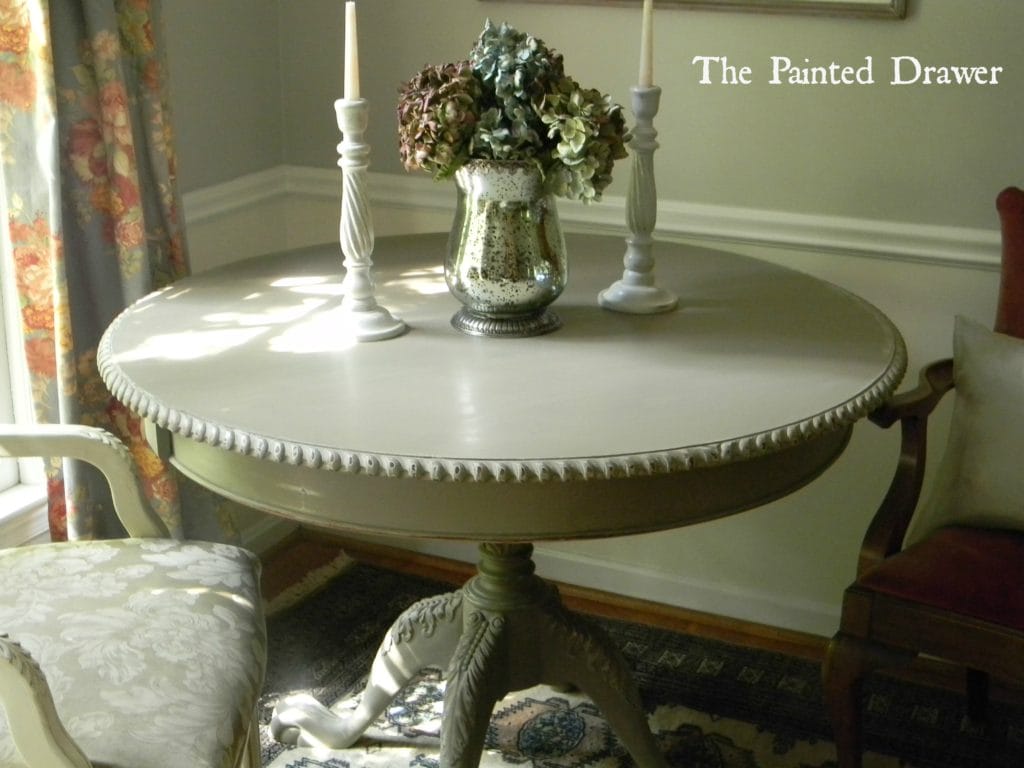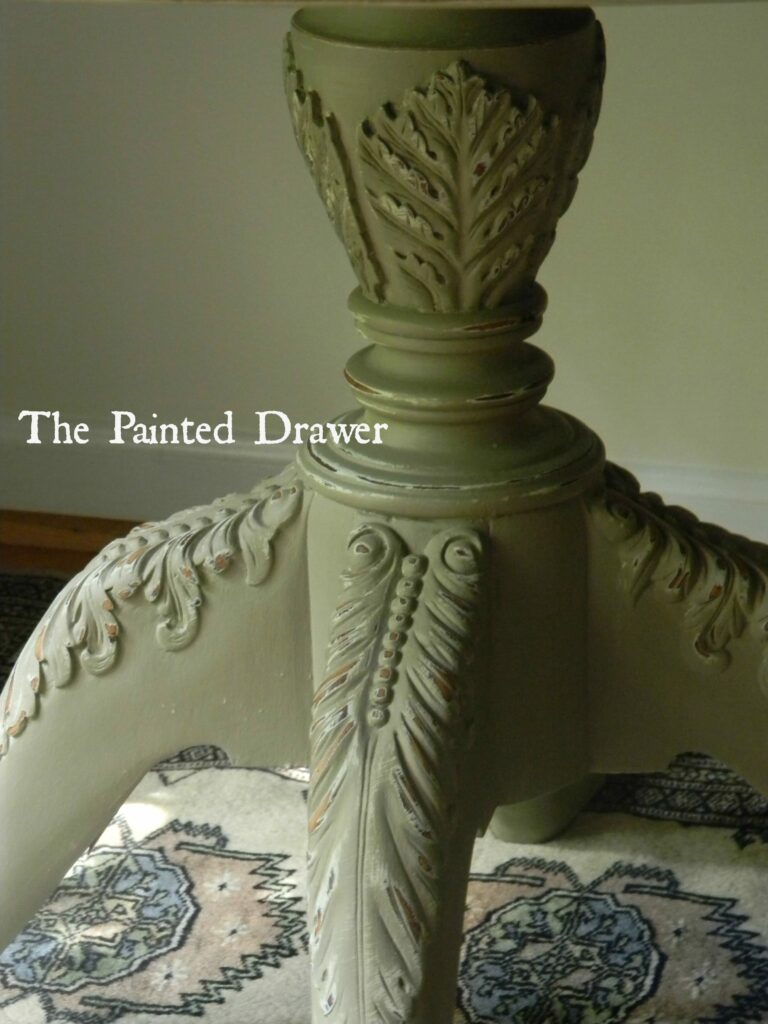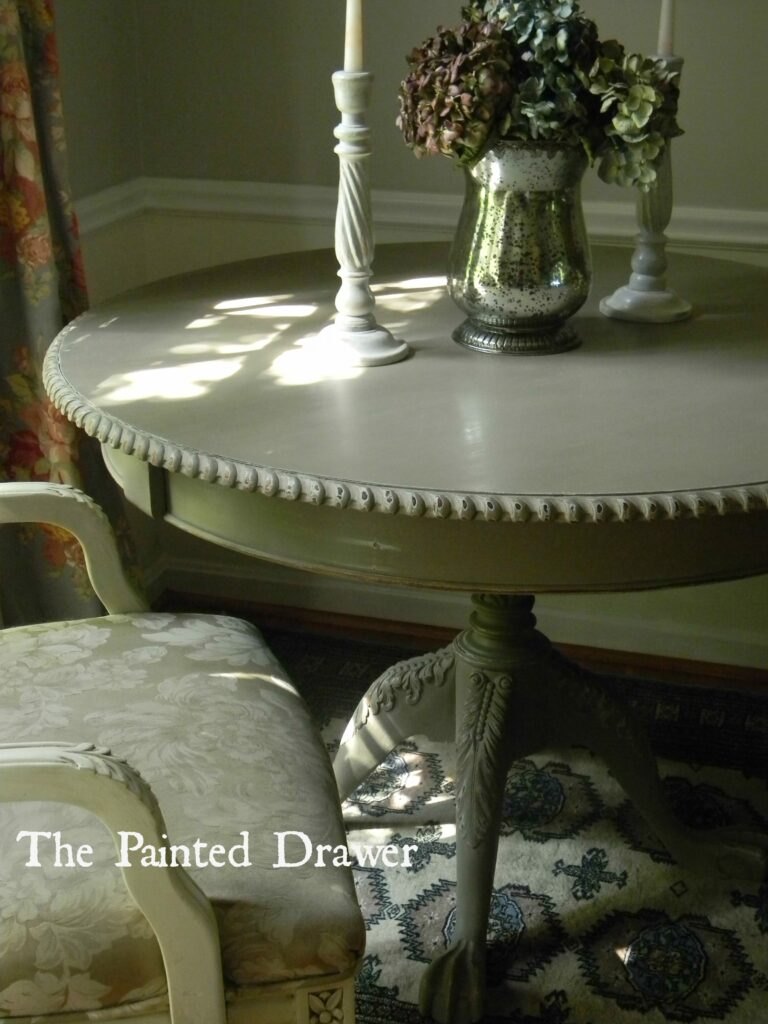 Favorite Smalls…the Pair of Drexel Heritage Tables!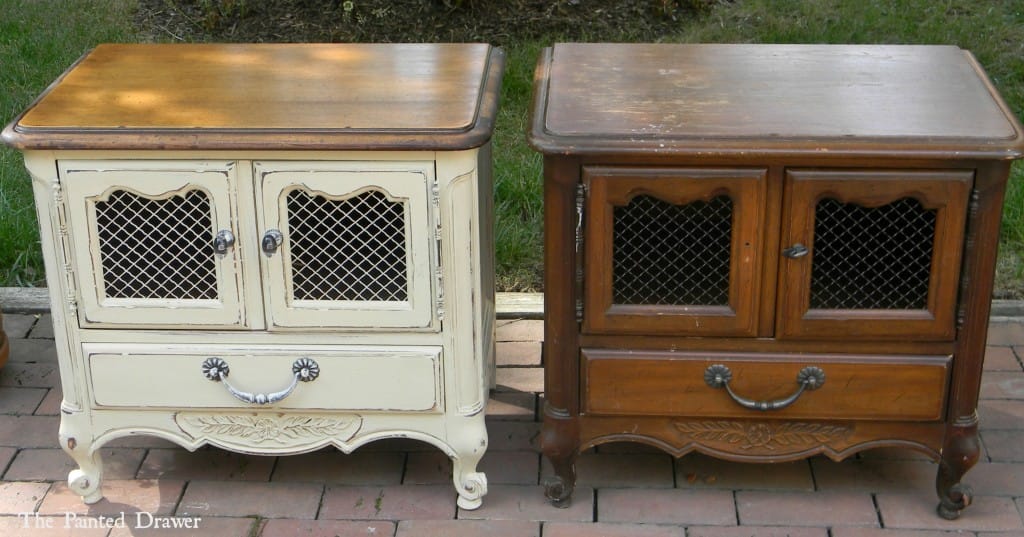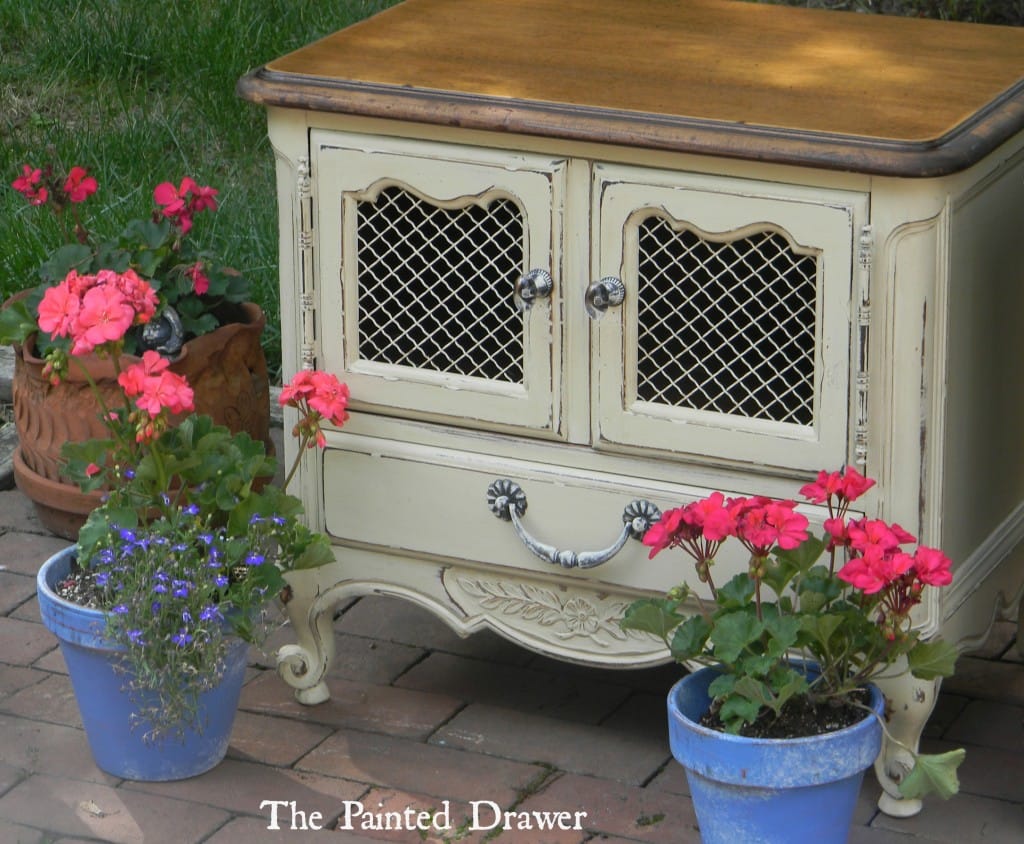 Drum Roll, please!!!
The 2013 Favorite of the Year…
The 1930's Provence Gem!
This 1030's vanity was just so gorgeous in a Provence Blue.  It is one of my all-time top three pieces I have ever done.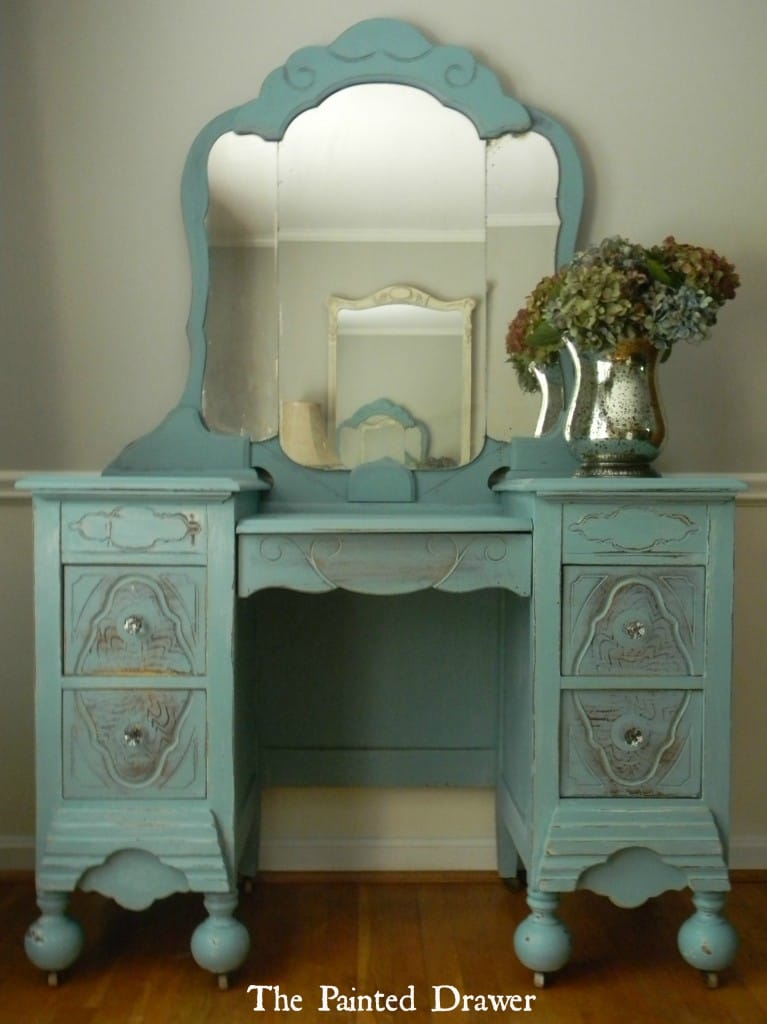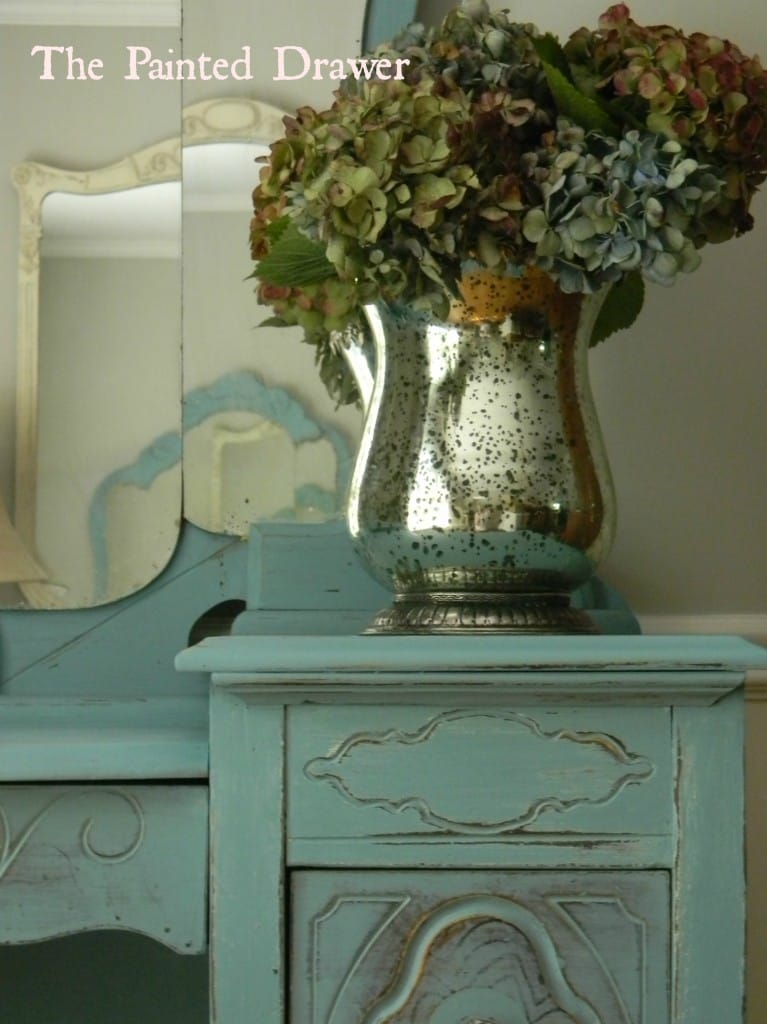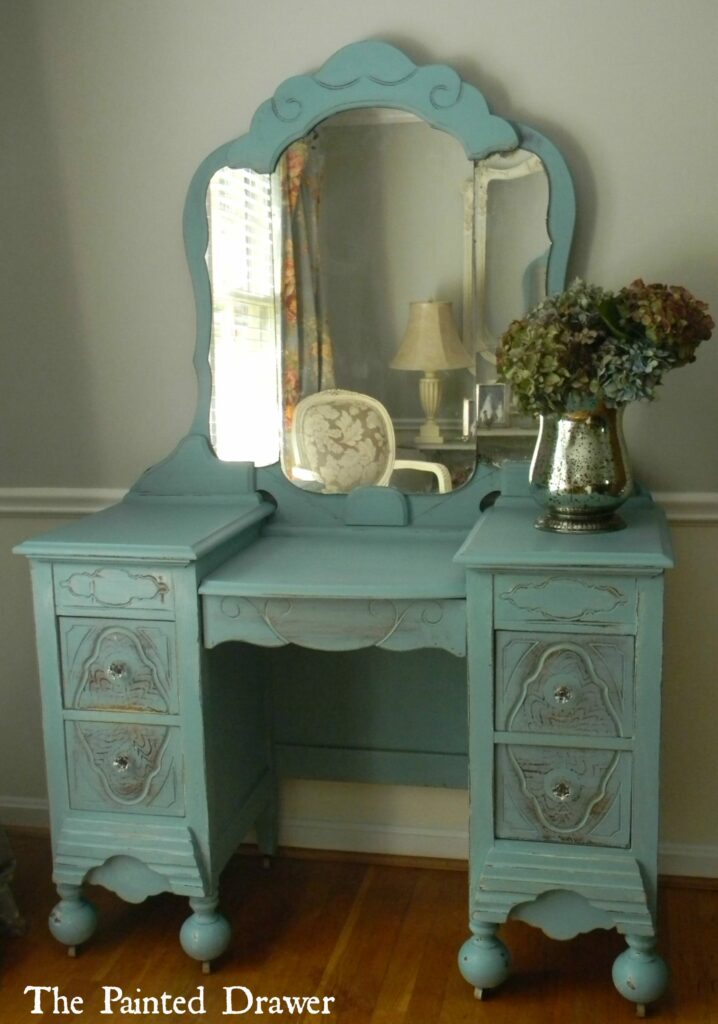 I hope you have had fun with me over the past few days looking back at my 2013 favorites.  Truth be told, all my projects are near and dear to my heart as they take my time and imagination to reinvent.  A piece of me is with each one.  Here is to many more fun and rewarding projects for 2014!  Happy New Year, everyone!!!
Join the Fun! I Always Love More Subscribers!
 Linking To: http://www.threemangoseeds.blogspot.com/