Time for an update on my sister's Brooklyn Carriage House!  There has been a lot going on and a lot to share.  I'm going to start by showing you all the floor plans for the house.
The bottom level will consist of a garage in front.  When entering the front door (which is to the right side of the garage) there will be a long hallway that will lead to the back of the house.  This will have hooks on the walls for coats and a bench for shoes, etc.  The hall will open to the kitchen with a large island and dining area.  There will be large glass doors – basically the entire back wall will be glass – that open to the backyard.  There is also a powder room.
There will be an open stairwell that will lead up to the second and third floor.
The second floor will have the children's bedrooms with a shared bath.  The stairs lead up to the children's bedrooms on the left (facing the back of the house) and each bedroom will have its own closet with built-ins. To the right of the stairwell will be the family room with a sofa/tv and area for the kids to play.  The laundry is also on this level.
The third floor is the new addition.  It will contain a master bedroom/bath/walk-in closet and a sitting room with doors that lead to the rooftop deck.  Here is a rendering of the wall in the sitting room that will have built-ins and a fireplace.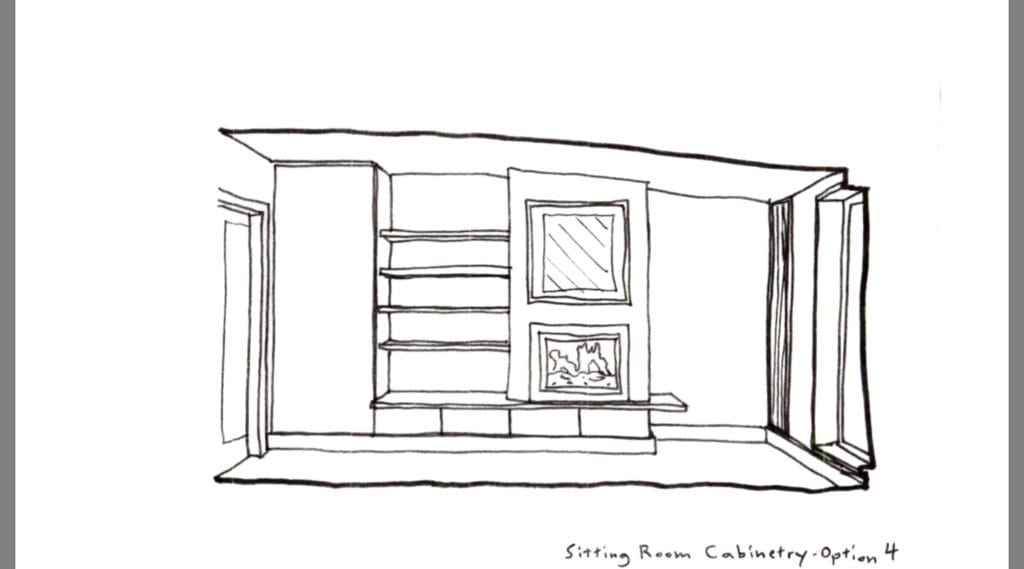 Here is a sample/inspiration pic of the stairwell that will be in the house.  It is a focal point of the house as it is open and continues through each floor.  Very modern lines and it will be gorgeous.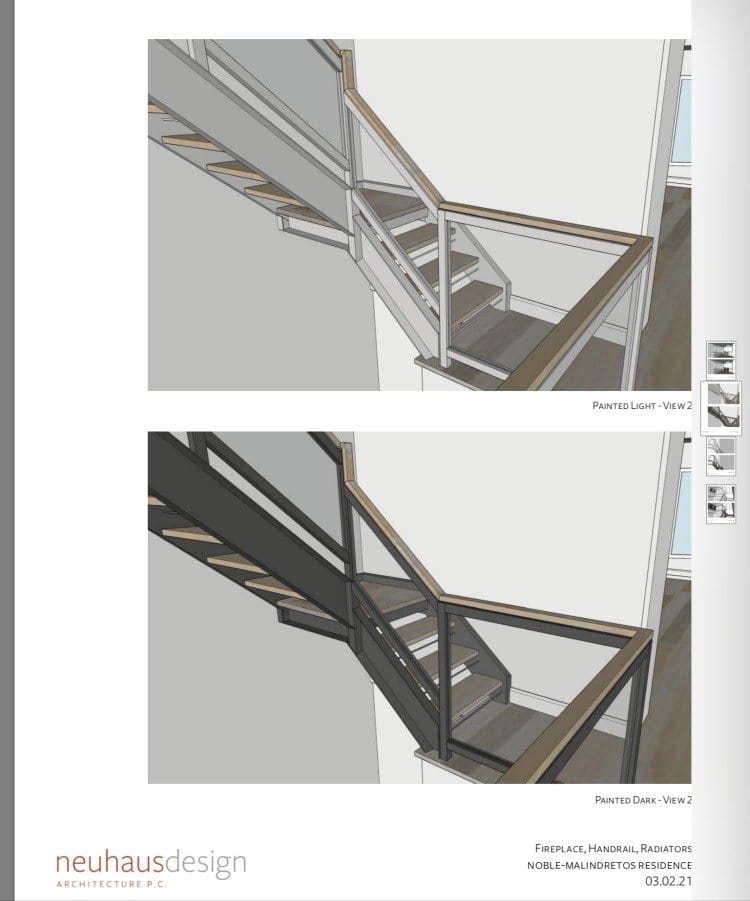 Here are the latest pics taken from the site!  First floor… 
Second floor…
Here you can see the lovely windows that the kids room will share.  There will be a wall dividing that center window so each room will have a section.
Third floor…
The back of the sitting room will open onto the rooftop patio.  The view of the church across the street is gorgeous.
Here are samples of cement tile flooring that will be installed in the front hallway that will lead from the front door into the house.  Rose is having difficulty choosing a pattern.  They are all so lovely! I am partial to the top right.  Thoughts?