MCM Chair Finished! Before and After   It all started a year ago when I found this chair in the trash behind the thrift store.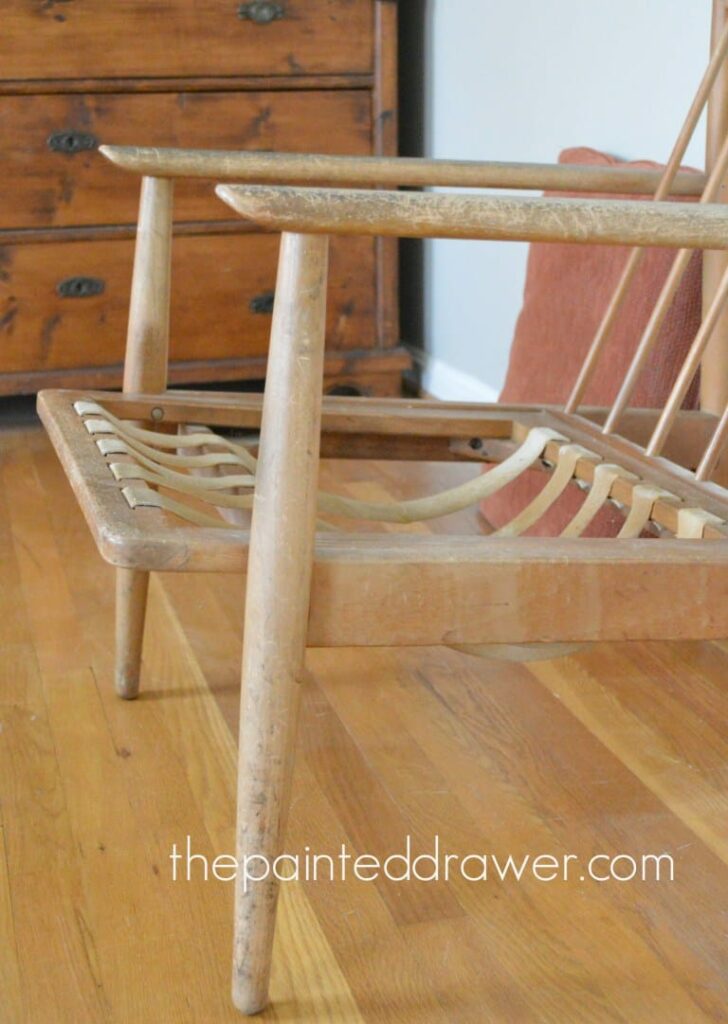 It was filthy and the dirt had stained the wood dark in places.  I cleaned it and sanded it back.  Using General Finishes Java Gel, I stained it into a deep, warm brown and then applied General Finishes wipe-on urethane to seal it.  I also purchased foam inserts at Walmart.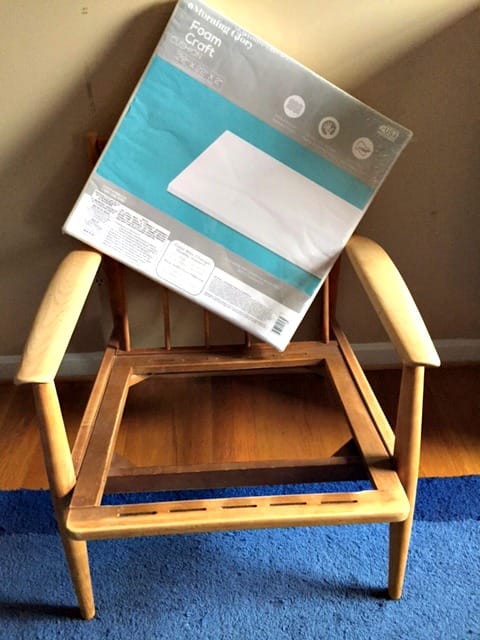 The last piece of the makeover puzzle was figuring out how to create new straps for the seat of the chair.  I had to remove the old ones as they were falling apart and quite frankly, gross.  I decided to use Gorilla Tape and it worked perfectly!  My mother-in-law sewed the cushion covers and even made a pillow for it.  A true trash to treasure!  Here is the last video in the series!
Design on a Dime – or in this case, free!