This sweet cottage dresser is all done and ready for the fall season with a bright pop of yellow! Here it is before.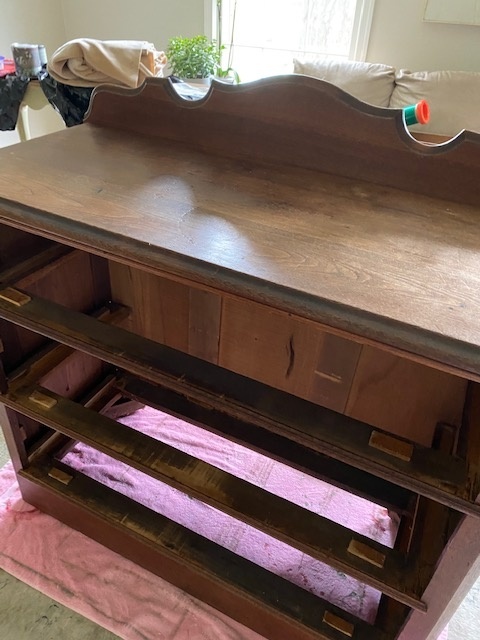 And, here it is now. I used Dixie Belle Daisy and Colonel Mustard chalk mineral paint on the piece. Their fabulous spray wax was then sprayed on and buffed in. Guys, I LOVE this stuff. It literally just sprays out and is SO easy to apply (it is my new go-to).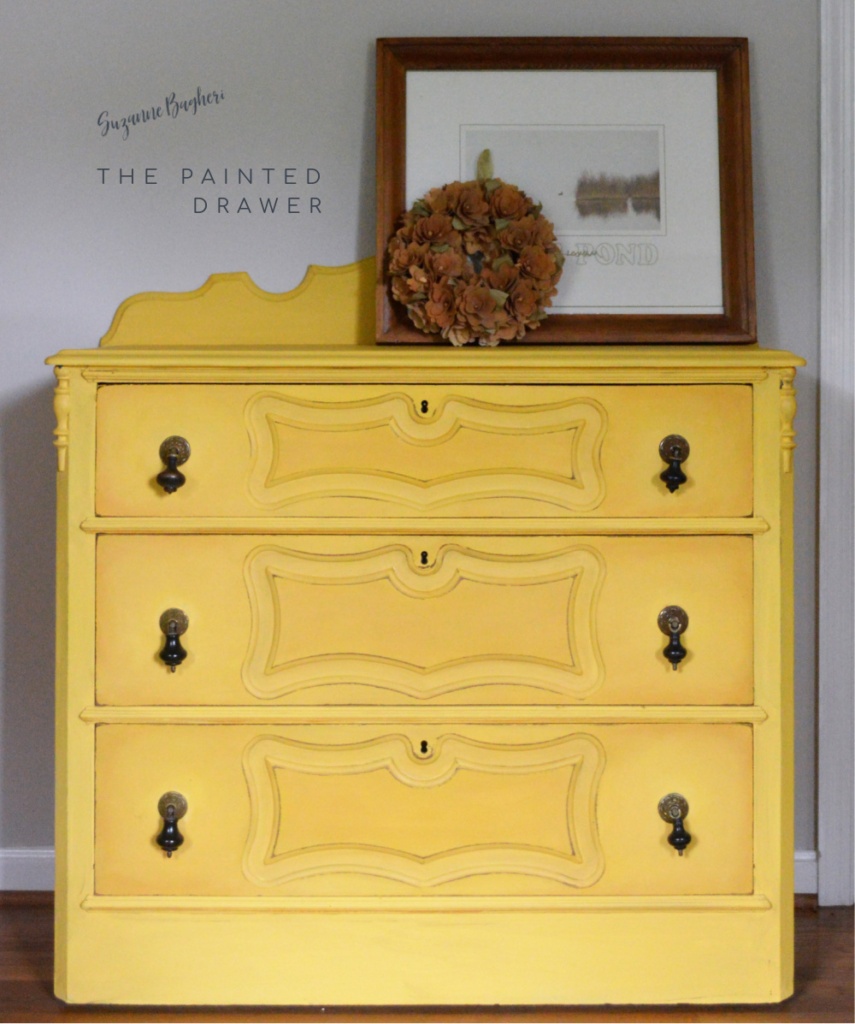 Honestly, I fell in love with the dresser's drawer pulls when I saw it on Facebook Marketplace and that is the reason I purchased it. I knew that they would really pop against a bright yellow backdrop.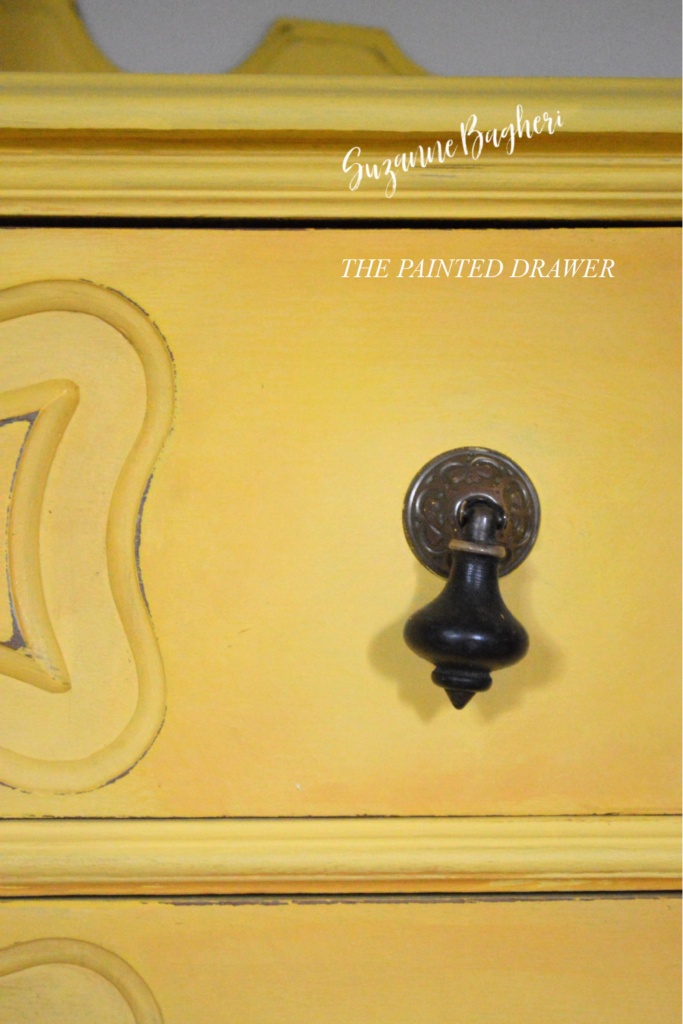 I added a little flower painting on the side panel and sanded it way back so it just peeks through.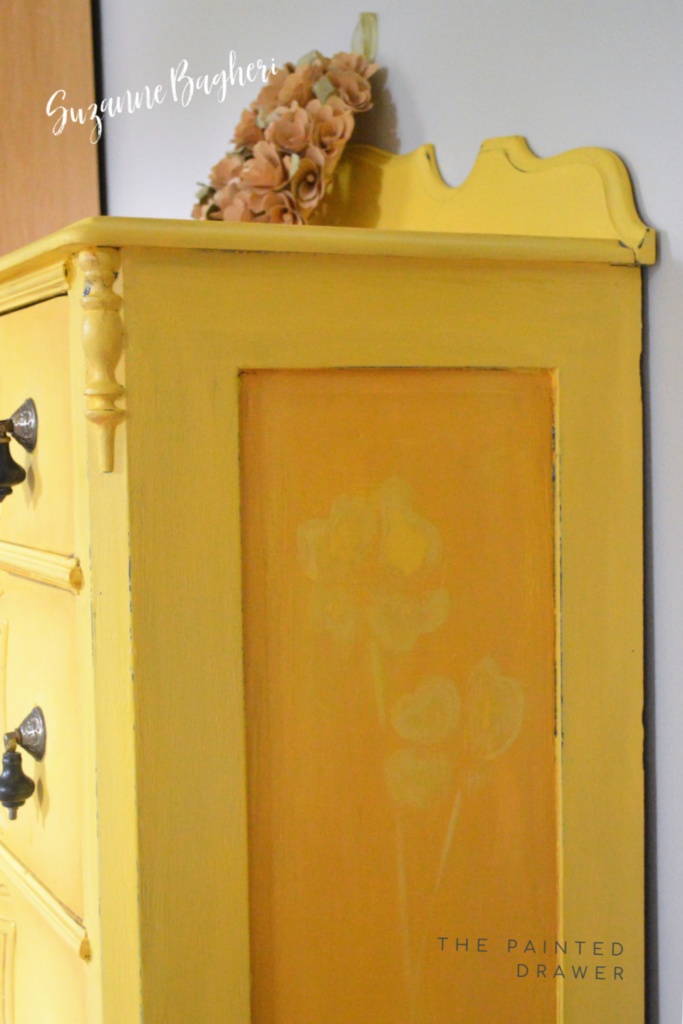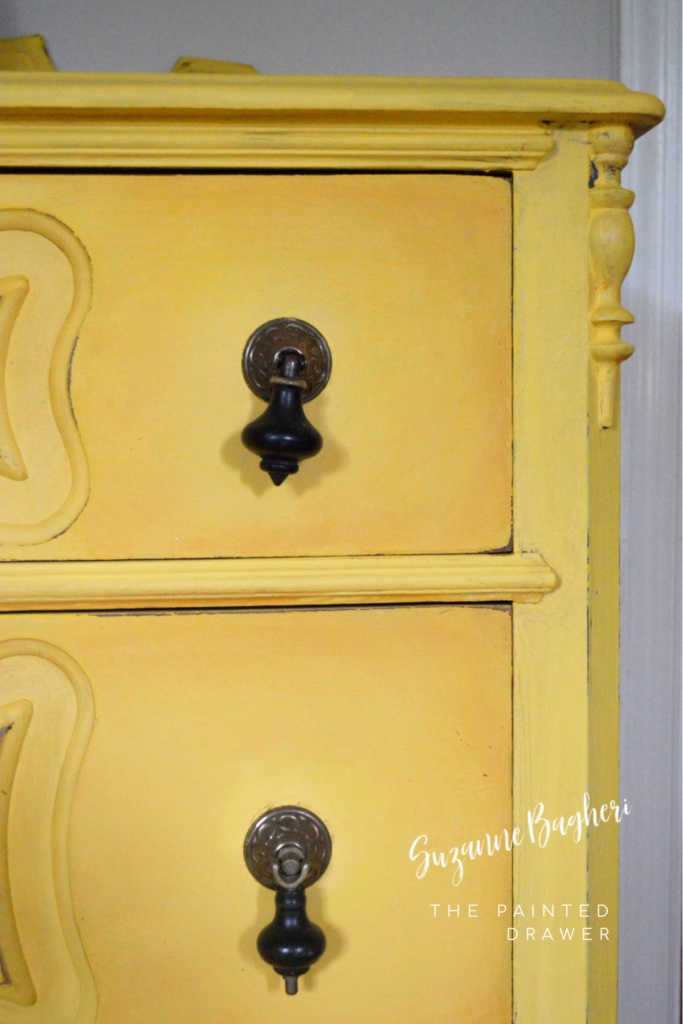 In order to create the lighter/darker areas, I first dipped my brush into water to get it nice and wet and then dipped it into the darker yellow before stippling over the places where I wanted the darker paint (basically around the drawer edges and middle areas.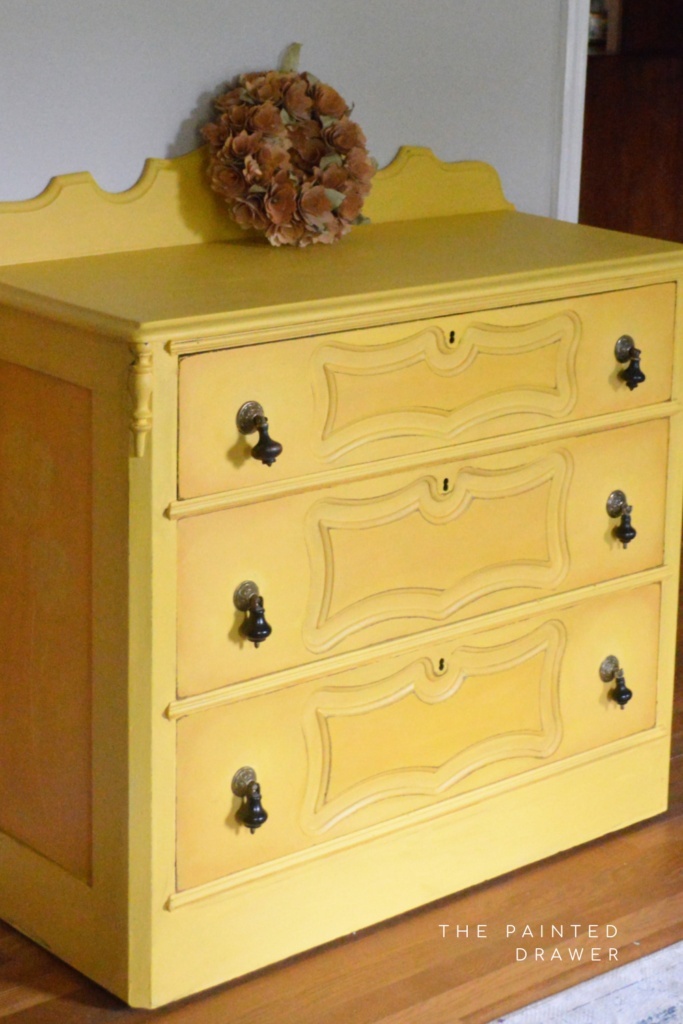 Create the Look! Source List
Here is my fall inspired floral watercolor. I went way too high on the top but hey, it is just to share with you all!