I have been having fun lately experimenting with art.  I'm teaching myself watercolor (via YouTube videos!) and also am sketching with pencils.  I'm hoping to get to a point where my work is good enough to create printables and include them on my site.  I thought I would share a few of my latest with you.  These are first tries and I know that I need to improve but hey, we all have to start somewhere!
Here is my colored pencil sketch of flowers.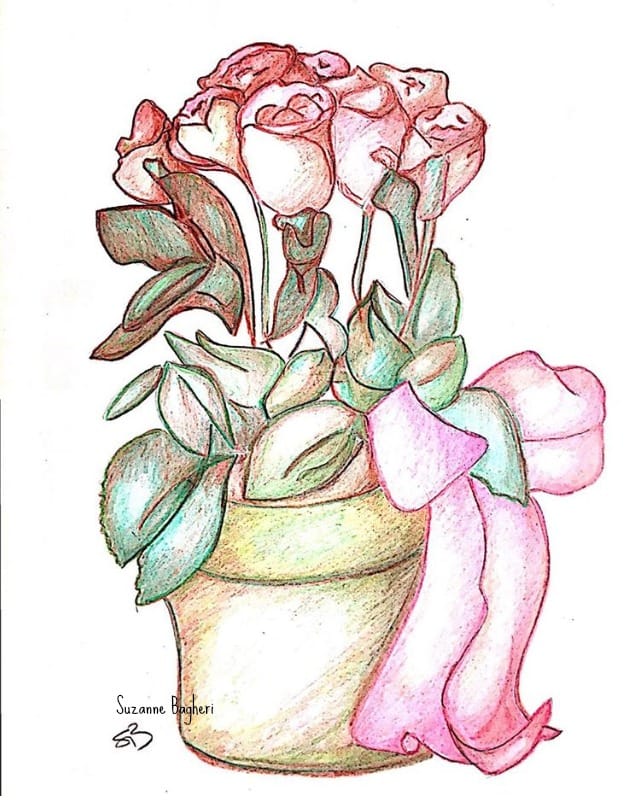 Here are my first two watercolors.  Lucky makes a good subject 🙂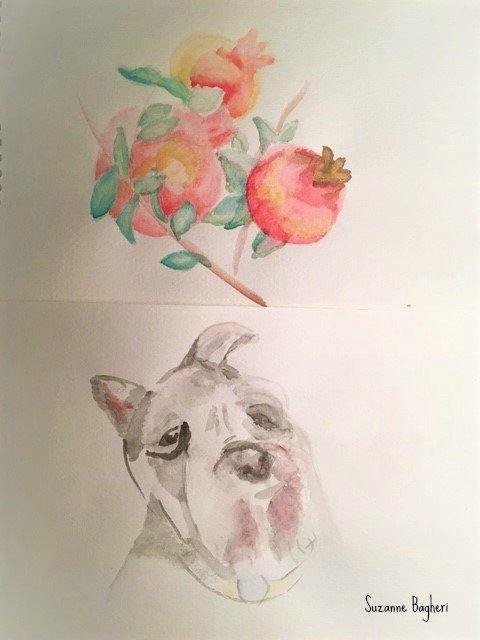 I've also been hard at work on the child's vintage roll top desk.  It's coming along in Annie Sloan Coco.  I'm not quitting my day job lol!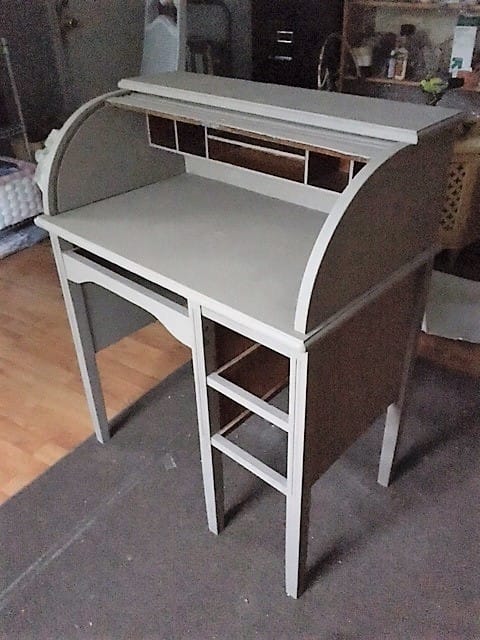 As soon as I figure out how to create an actual printable (and create a few more sketches) I will give it a whirl and add a few to my site.  I'll share the desk tomorrow!