I have to admit, I love the name of this paint – Behr Marquee Wanderlust.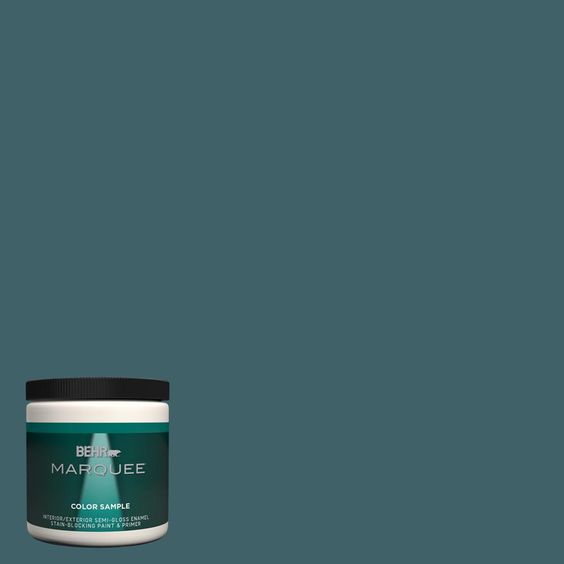 I wonder who thinks of the names for all of the different colors out there?  They must have quite an imagination!  Anyway, I am going to be busy painting my daughter's room over the weekend in this deep, rich color.  It is her choice and I am hoping that it won't be too dark.  She wants a moody, deep vibe for a 16 year old and this is it!
I am really going for darker colors lately.  The days of my house all white or gray seem to be over!
Sherwin Williams Poised Taupe in the foyer,..
Sherwin Williams Rainstorm in the dining room…
And now Wanderlust in Ella's room!  I'll share pics next week. Have a great weekend!