Please note that some of the links below are affiliate links, and at no additional cost to you, I will earn a commission if you decide to make a purchase after clicking through the link. All opinions are my own.
Vintage Effect Wash and a Thrift Store Table
I just picked up this table at the thrift store.  It has little drawers and although the piece isn't actually that old, I like the original pulls and its charm. I'm going to give it a makeover using DecoArt Vintage Effect Wash.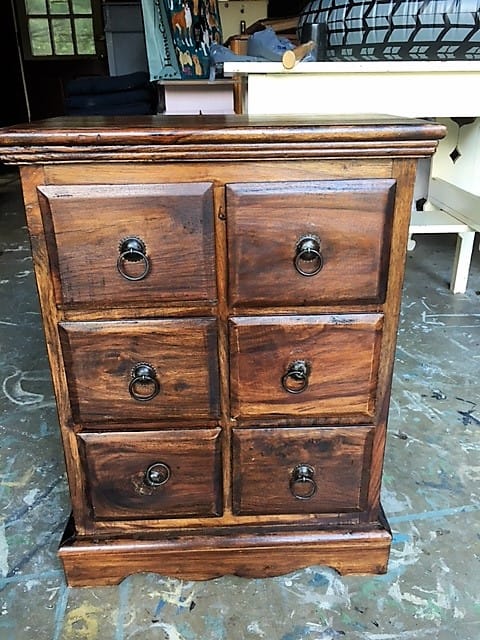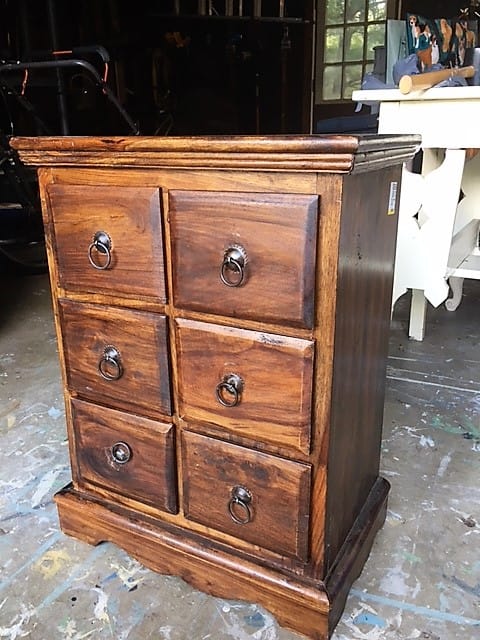 The Vintage Effect Wash is what I used in the Farmhouse Sink makeover (It's a Wash! Vintage Dry Sink Before and After).  That did turn out to be so lovely and I'm looking forward to using the paint again.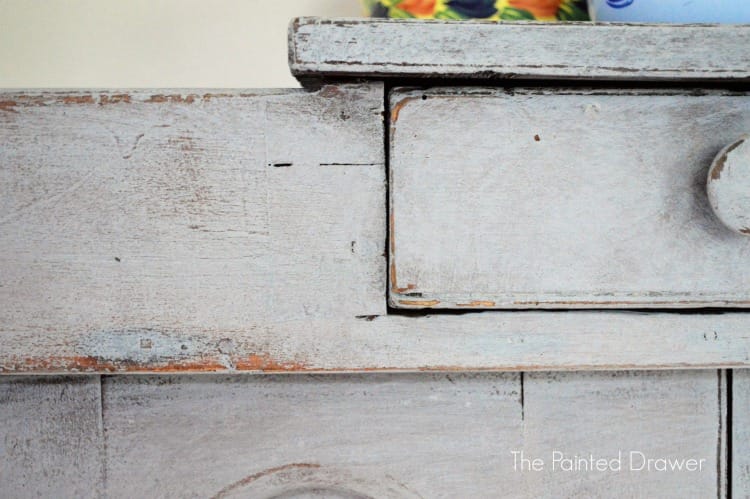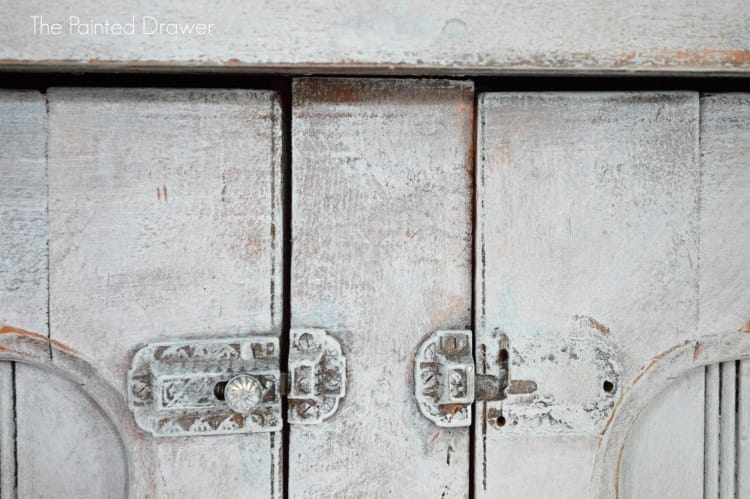 For the newest little table, I'm going to apply the wash in blue.  The table reminds me of a little thrift store table from last year that I painted in blue.  I've added the post below in case you didn't catch it the first time around.  That little table happens to be one of my favorite pieces and it was done in Annie Sloan Aubusson.  Love!

This post contains an affiliate link but all opinions are my own
Post from June 21, 2016, Charming Bedside Table Before and After
The "before" pics of this little vintage bedside table show its wear and tear through the years.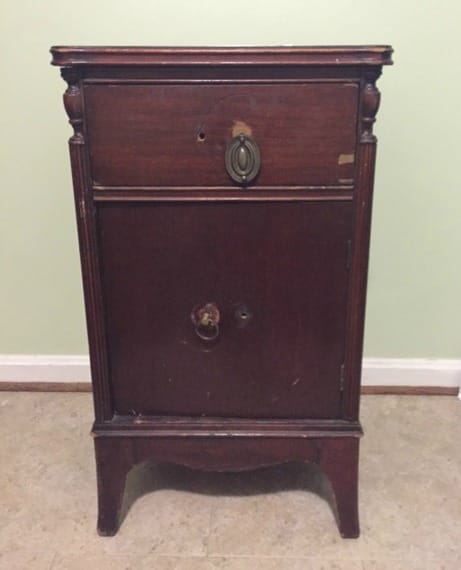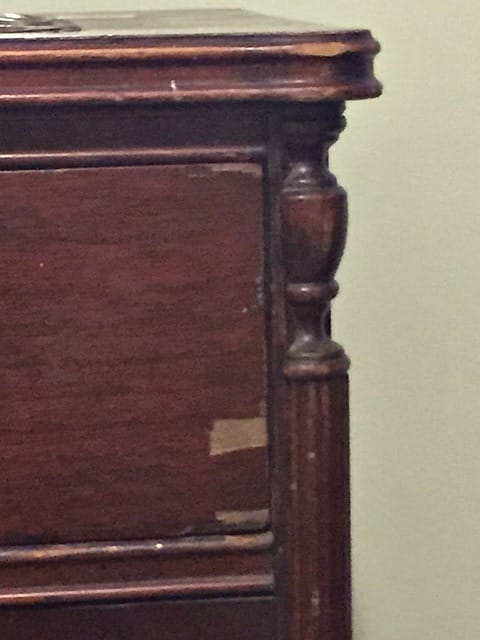 I thought to add some charm with Annie Sloan chalk paint in Aubusson.  When distressed, this deep blue looks so good on darker toned woods.  I took it to a beachy/cottage/farmhouse (you choose!) look with a lot of distressing to show off its detail.  I also filled and patched up the holes from the existing, broken hardware and then added these gorgeous glass pulls from D.Lawless Hardware.  Oh, my!  They give this little farmhouse bedside table some sparkle and make a nice contrast to the chippy paint look.  The interior was painted in Annie Sloan French Linen and the sweet little drawer was lined in clean paper.  The whole piece was sanded and waxed in Annie Sloan clear wax for the hand rubbed finish that I love.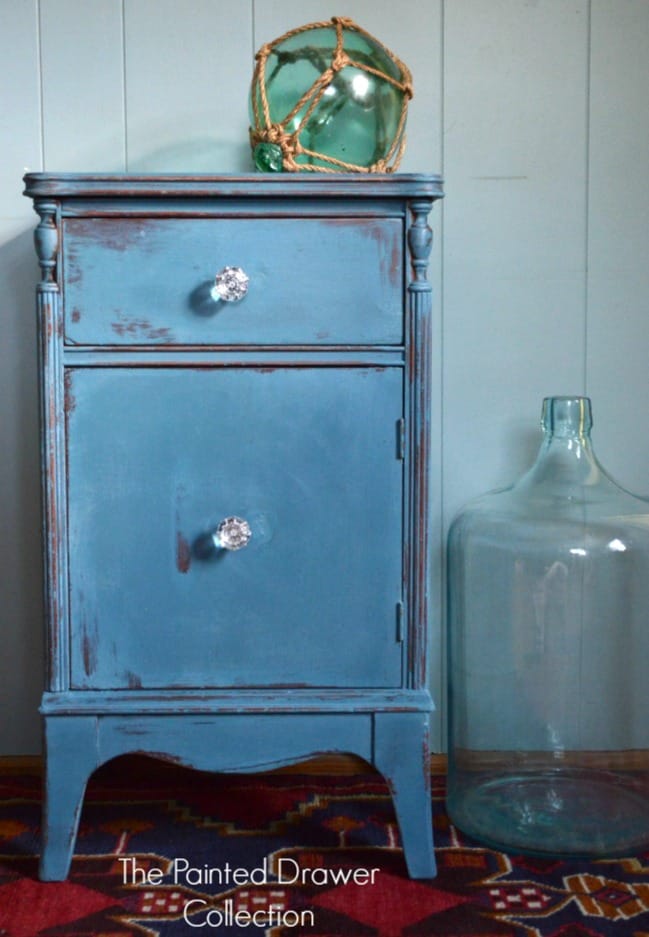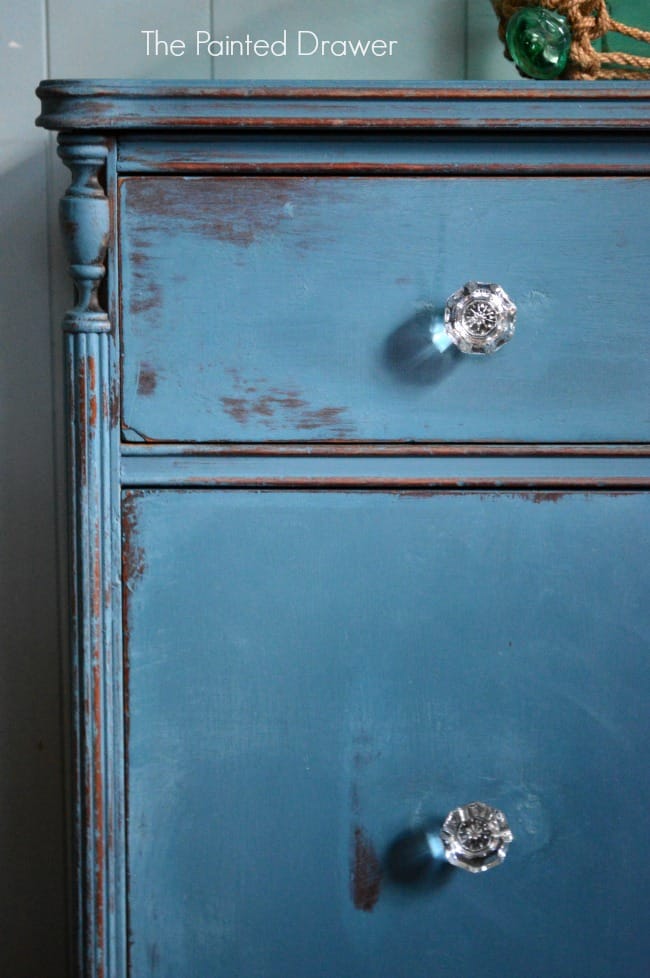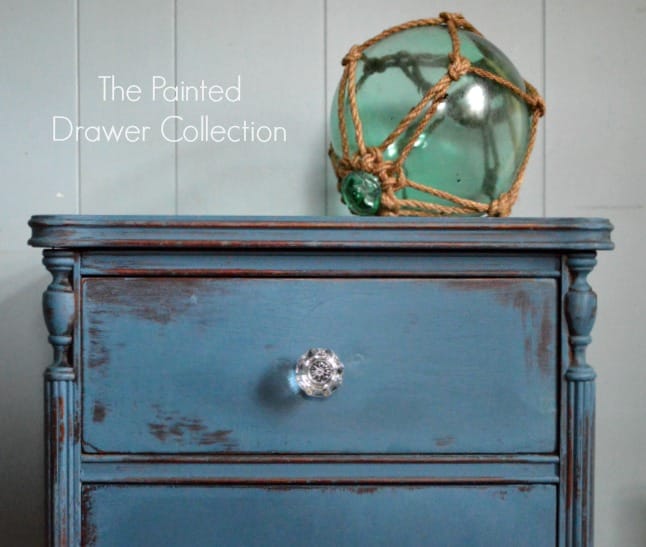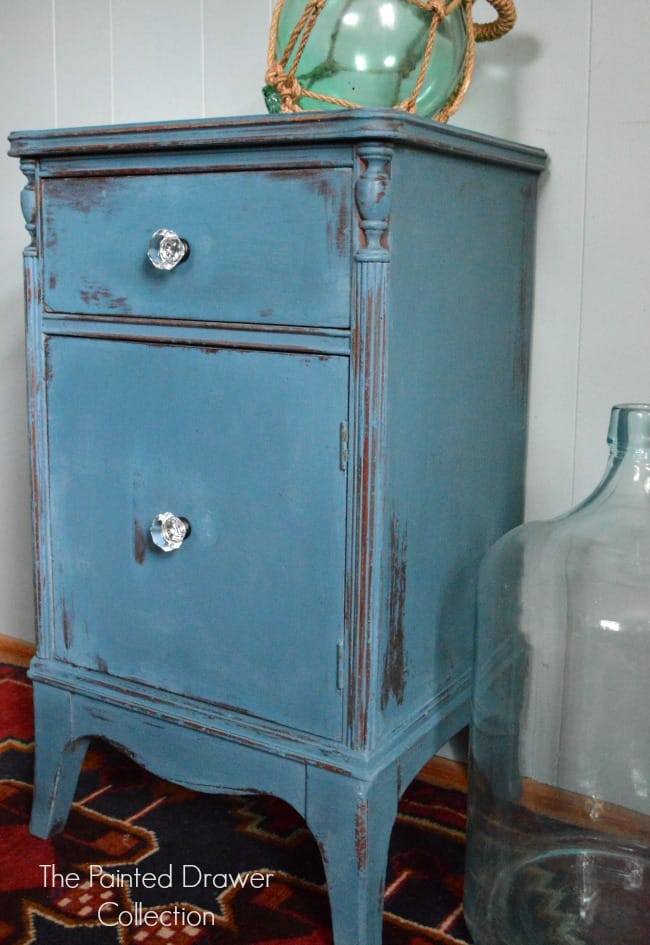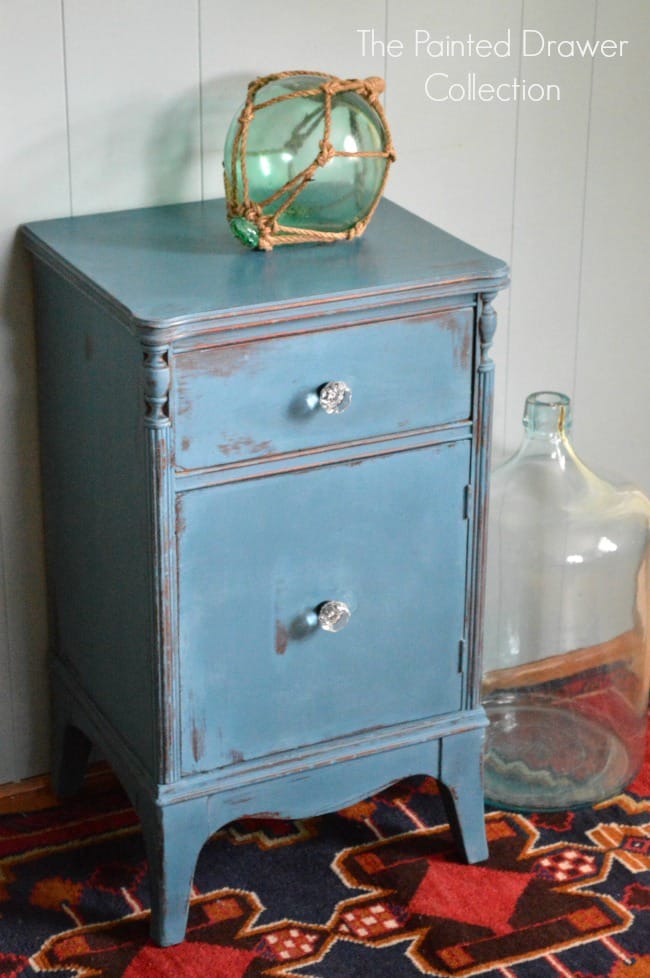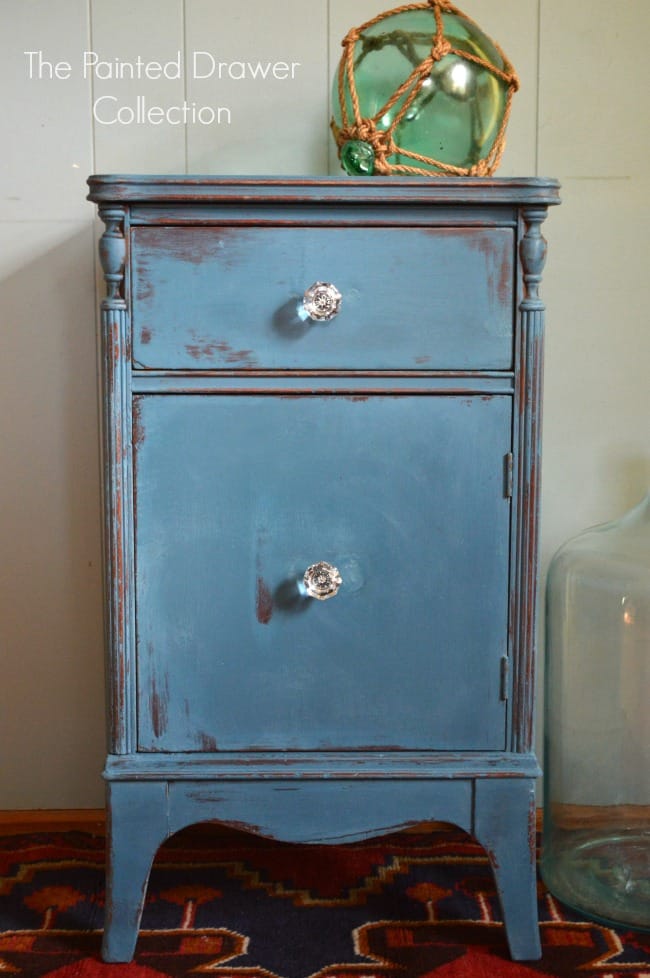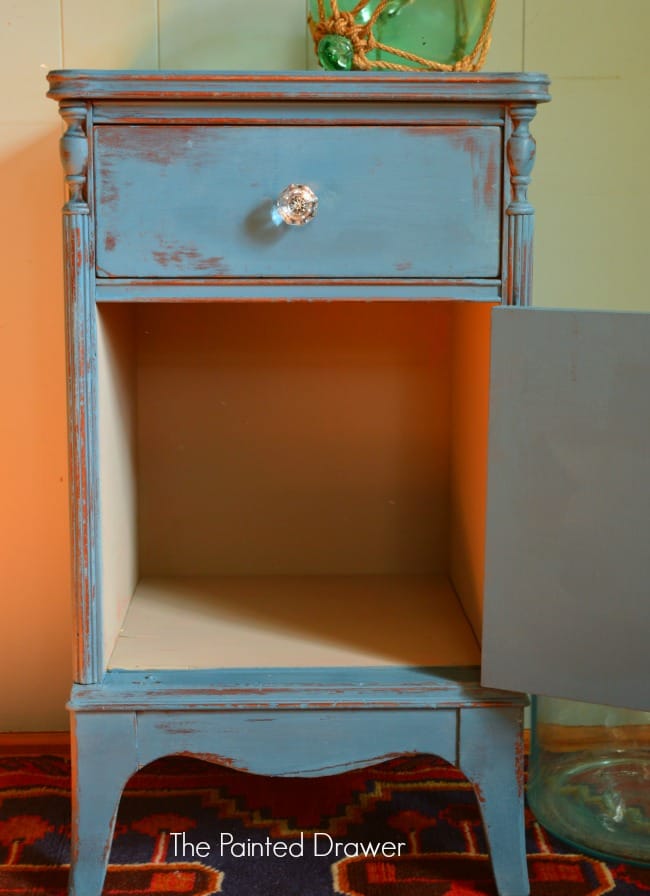 Well, that was fun!

The Bedside Table is listed for sale in the Shop and Etsy (SOLD)
Here is a quick video on Annie Sloan Aubusson – ♥ this color!