I found this little oak dresser about a month ago.  It is really very, very old and a true vintage find.  What was funny about it was the very fancy gold drawer pulls and keyholes on each drawer.  I have never seen such glam on an old oak piece!
I decided to have fun.  I first applied a coat of General Finishes Somerset Gold as a base color.  I then applied a coat of Annie Sloan Graphite and decided to break out my stencils.  I used Louis Blue with a pretty flower pattern.  The very gold pulls were toned down with a touch of Graphite and the gold accents tied it all together.  The whole piece was then heavily distressed to give it back its age and give it true farmhouse vibe.  I love how the distressing really highlights the old paneled sides.  The drawers were lined in blue striped paper and the whole piece was sealed with Artisan Enhancements clear topcoat sealer.
The Graphite and Gold Farmhouse Dresser!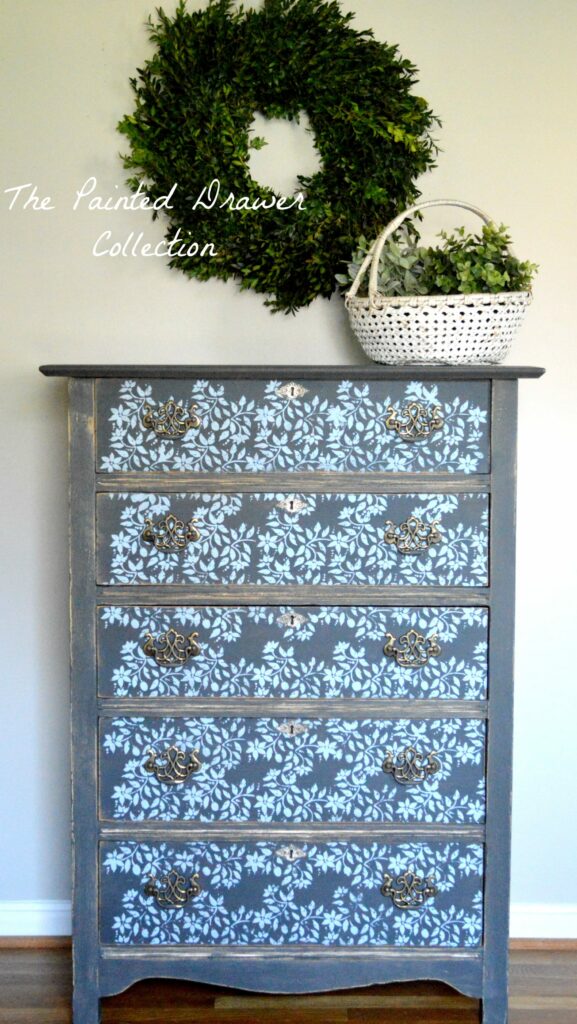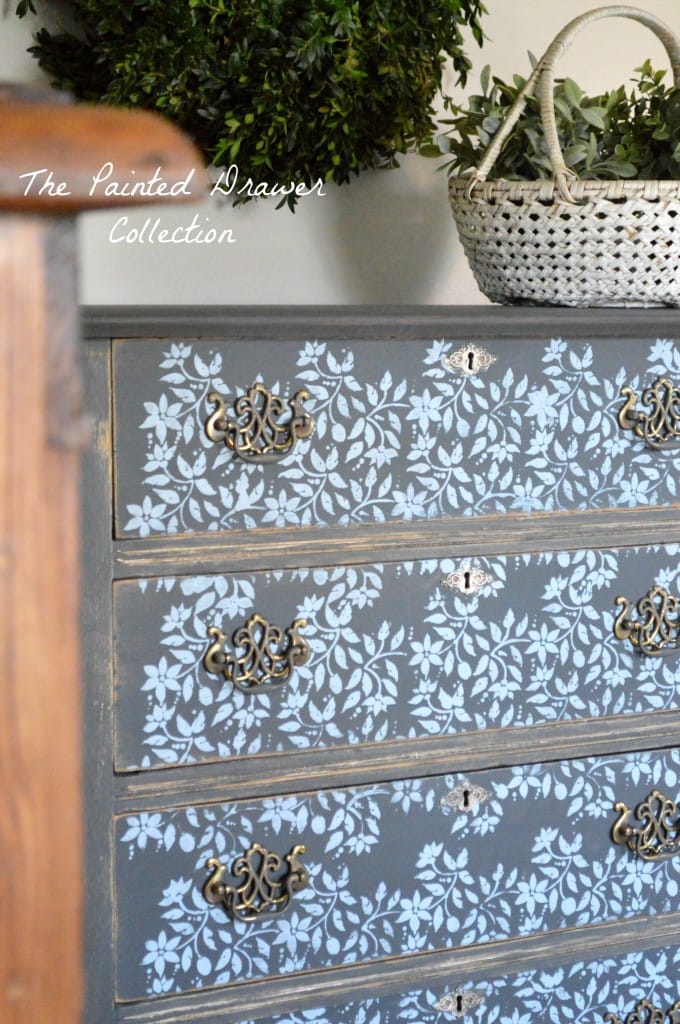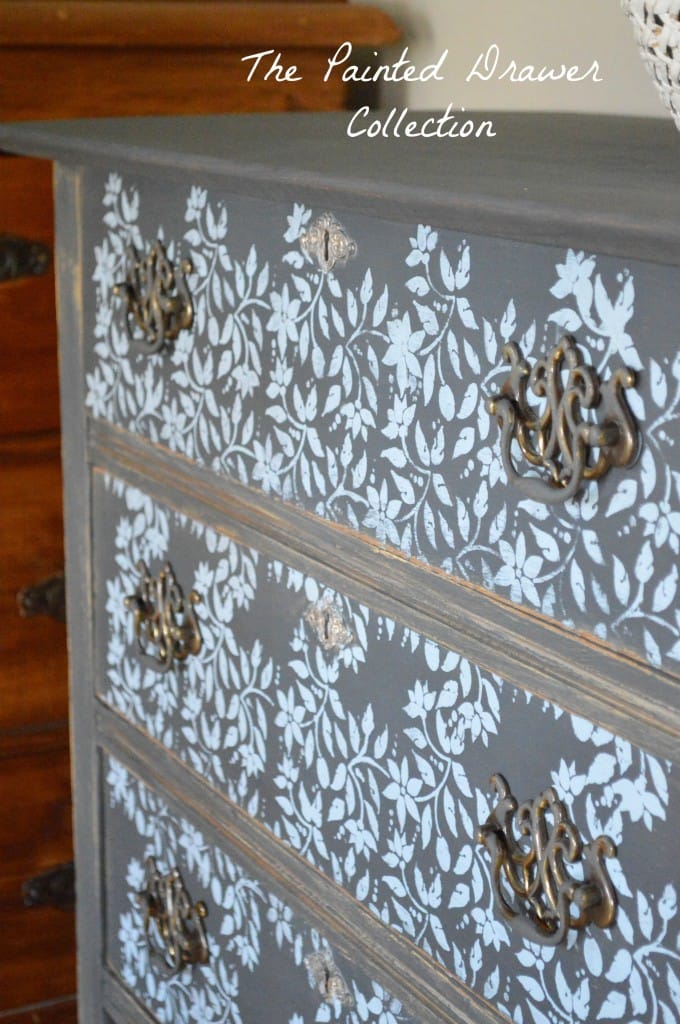 I just purchased the boxwood wreath last weekend. The first little bit of Christmas in my home!
ned Goat