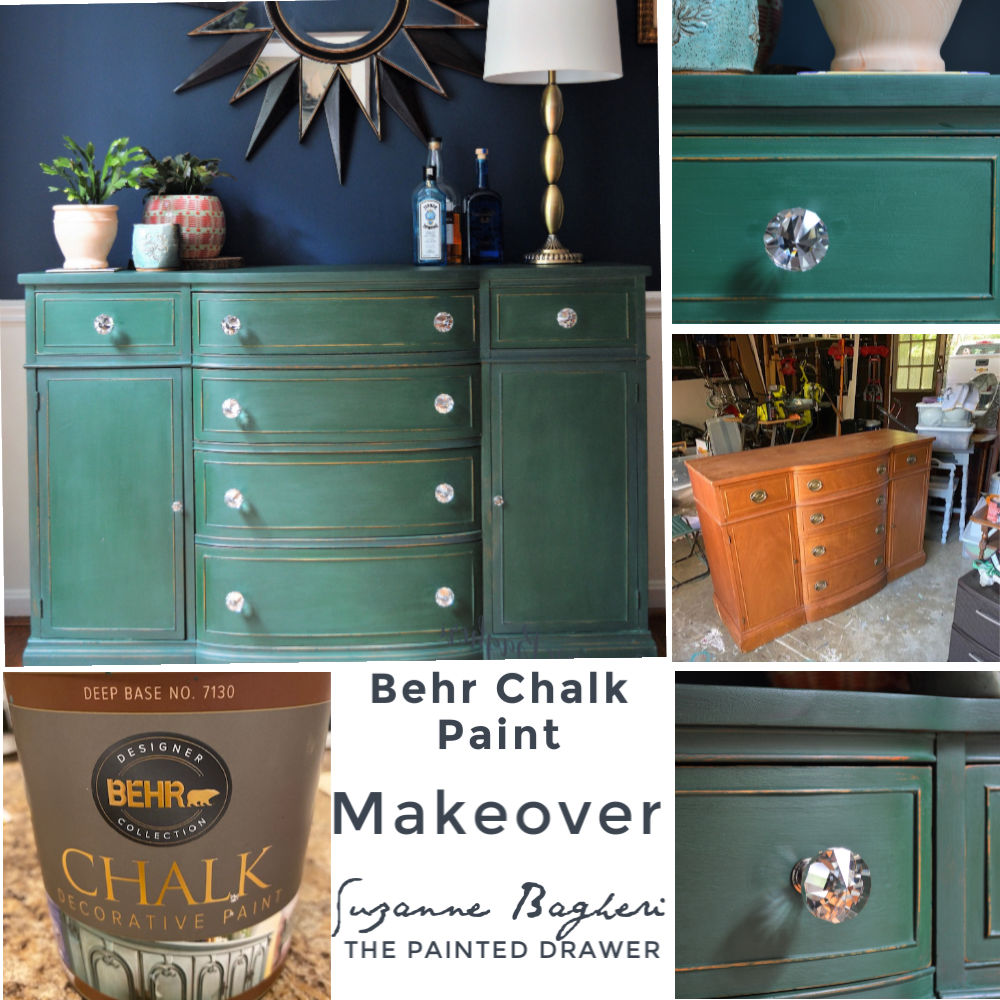 Remember the curbside buffet? This was a rare find that I made the other day while walking through our neighborhood on an early Sunday morning. The neighbors had put it out on the curb and when I asked, they confirmed that it was free to anyone who wanted it. Well, it took me all of two seconds to call my husband to have him come round with the truck. Our neighbor very kindly came outside to help him load it because believe me, this is one heavy piece of furniture!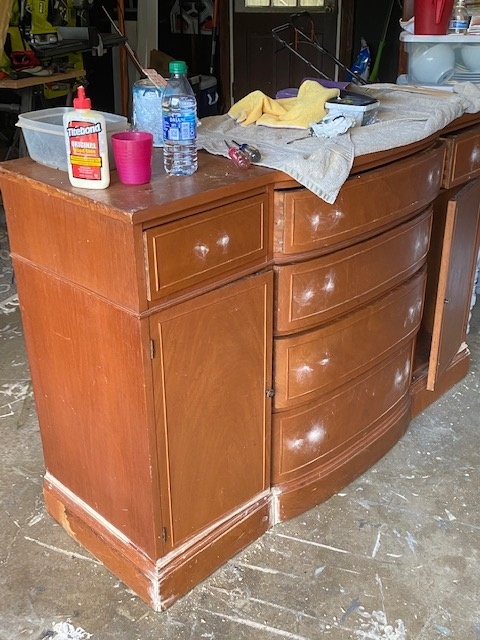 Before even contemplating painting the piece, I had to do quite a bit of prep work. The base pieces were coming off and it was dinged and scratched on the top. I first used wood glue to shore up the base and then applied a ton of wood filler to all of its dings and cracks.
I also took out all of the old drawer pulls, filled and sanded back the old holes and drilled new ones. (Wood Filler Is a Friend – How to Change Drawer Pulls – Blue Velvet Dresser)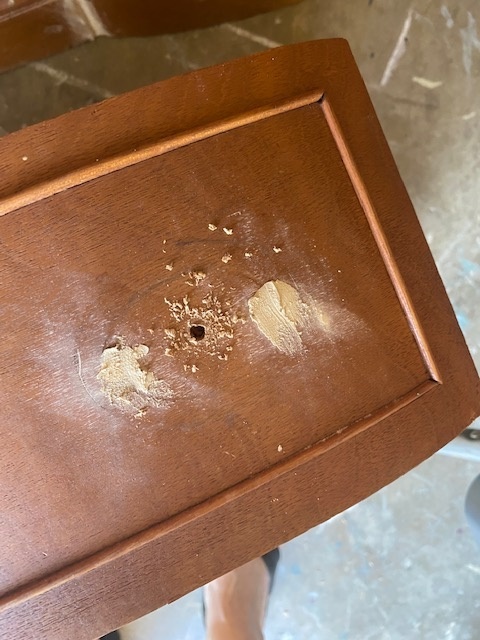 The top was sanded back, as well as all of the wood filler on the piece. It still needed a good clean (inside and out) before painting.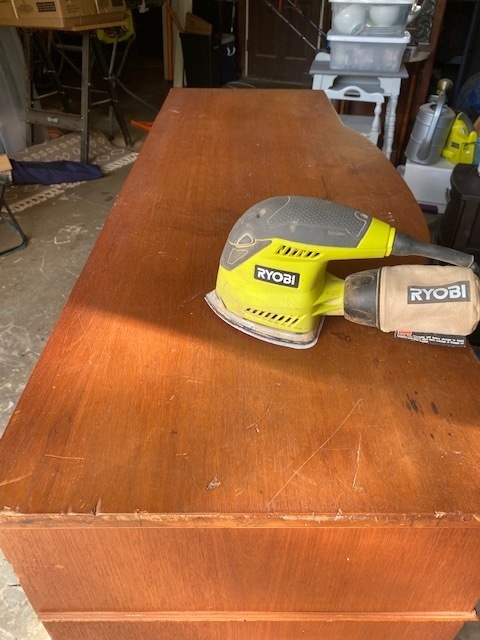 Look at the lovely velvet lined drawers!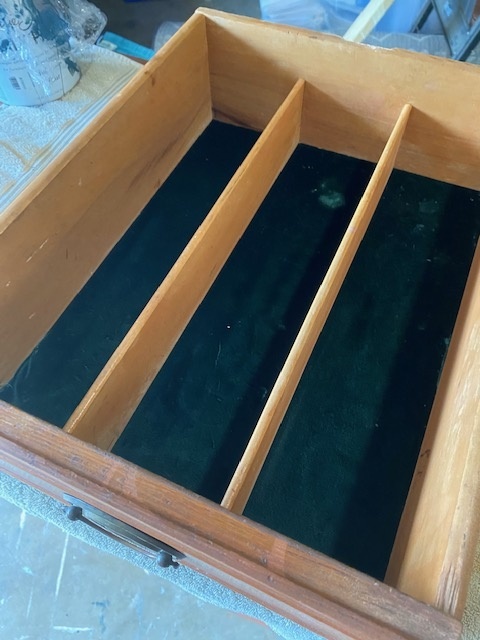 I really wanted a deep green for this piece and decided to use a paint that until now I had yet to try. I went to my Home Depot (all other shops are still closed here in my county) and purchased a quart of Behr Chalk Decorative Paint, Deep Base No. 7130.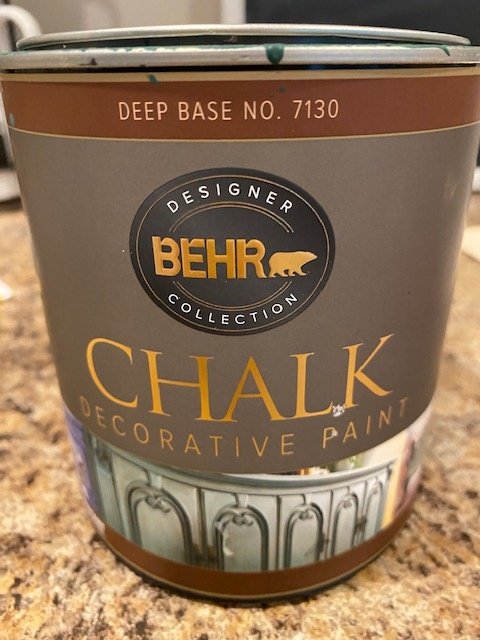 At Home Depot, I had it tinted in Behr Green Agate.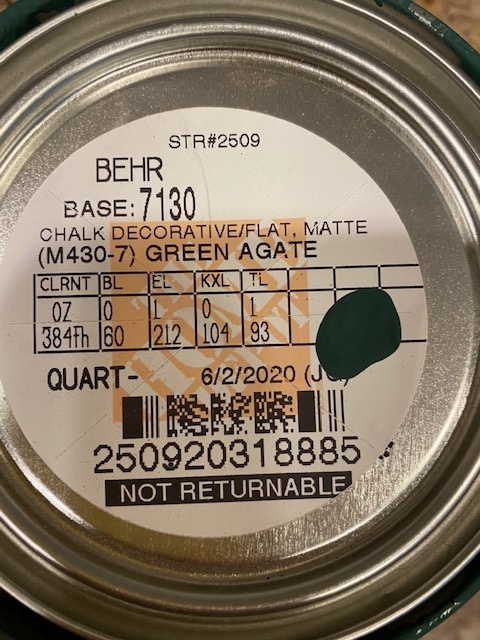 I was pleasantly surprised with this paint! It adhered beautifully, the color was spot on and it was a great consistency. I have found my new "go-to" chalk paint. It is very affordable and I love that I can have it tinted in any color of the rainbow.
I also used Annie Sloan chalk paint in the colors Aubussin and Graphite to blend into the Agate on the buffet's body. The drawers, cabinet fronts and top were not blended and are pure Agate. I like how this gives the piece some more interest and how it breaks up the heaviness of the piece.
Here are pics of the Green Agate Buffet.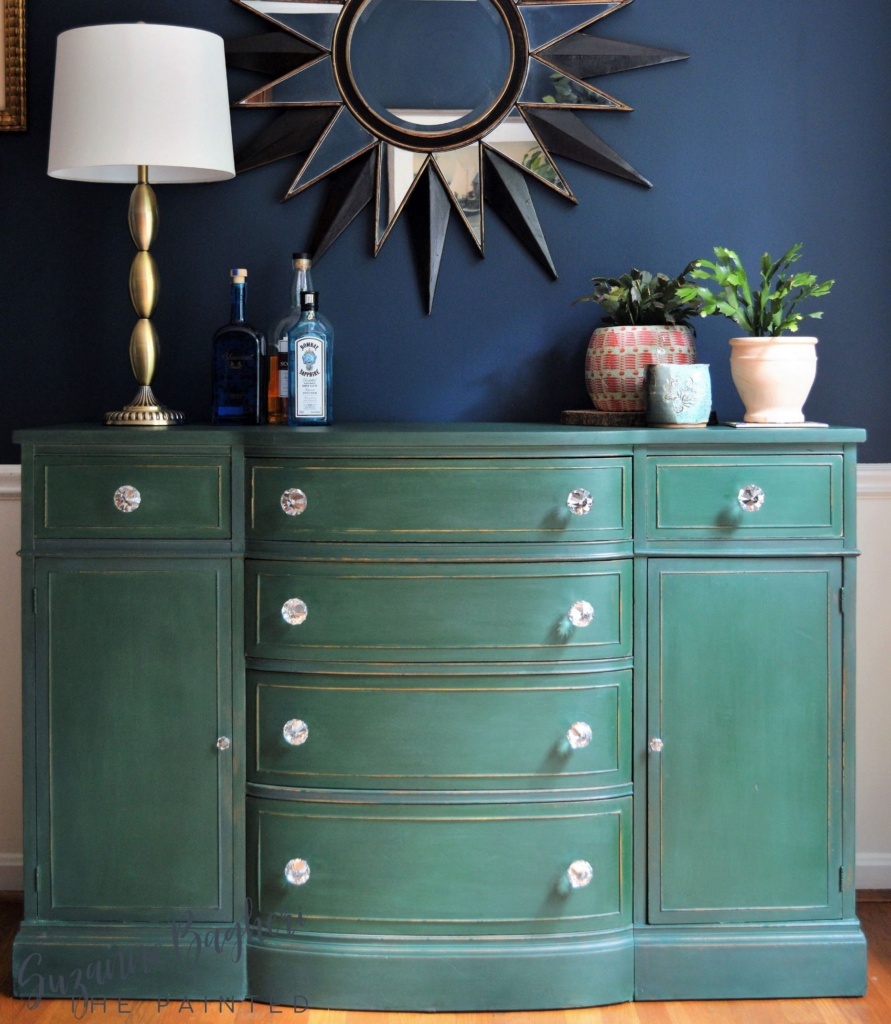 Luckily I had these drawer pulls in my stash. I like how the give the piece a touch of glam!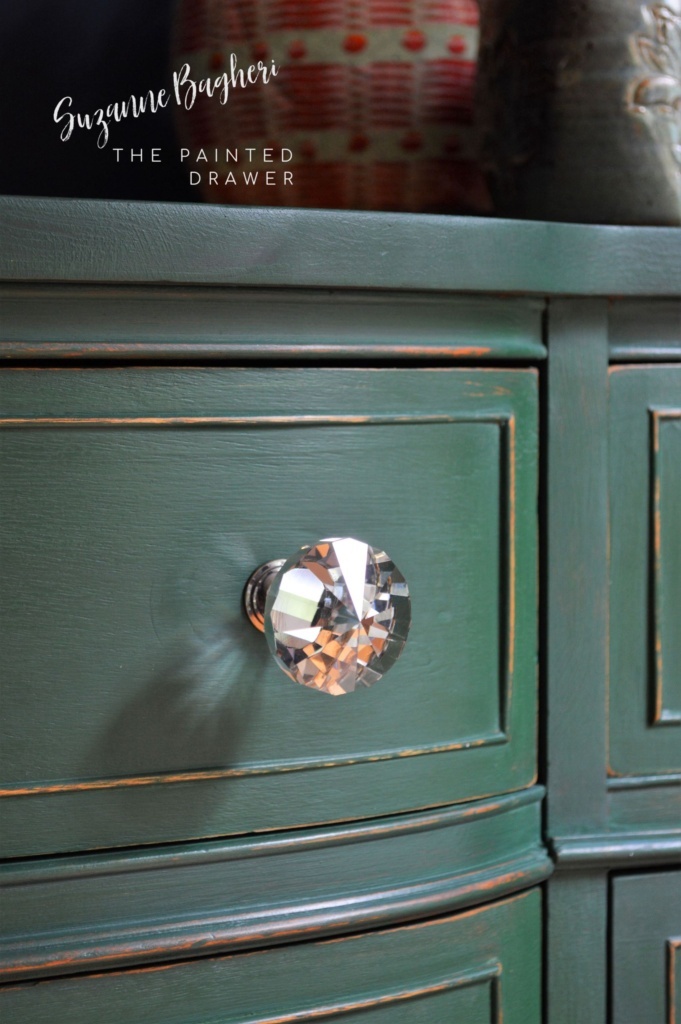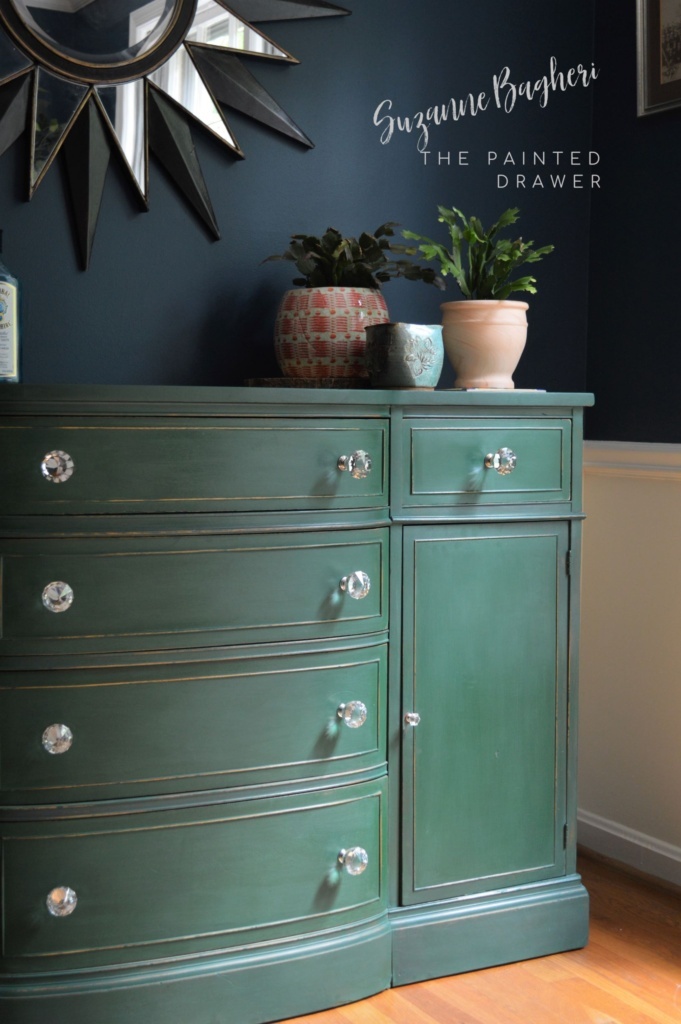 The entire piece was sanded back using 220 grit sandpaper for a super smooth finish and it was lightly distressed in places. Annie Sloan clear wax was applied for a durable topcoat.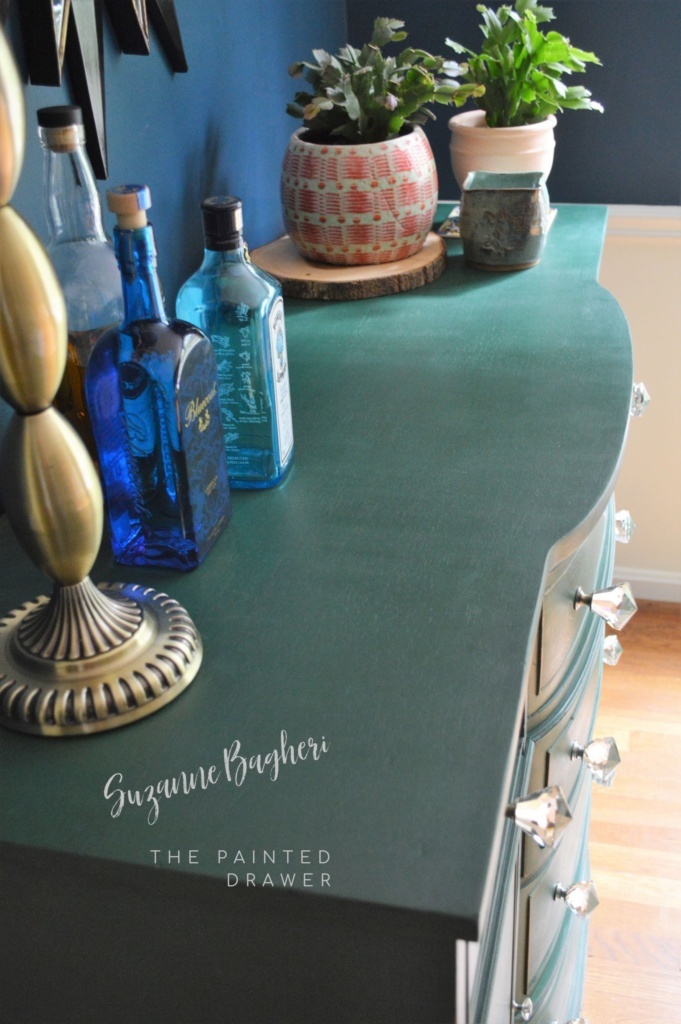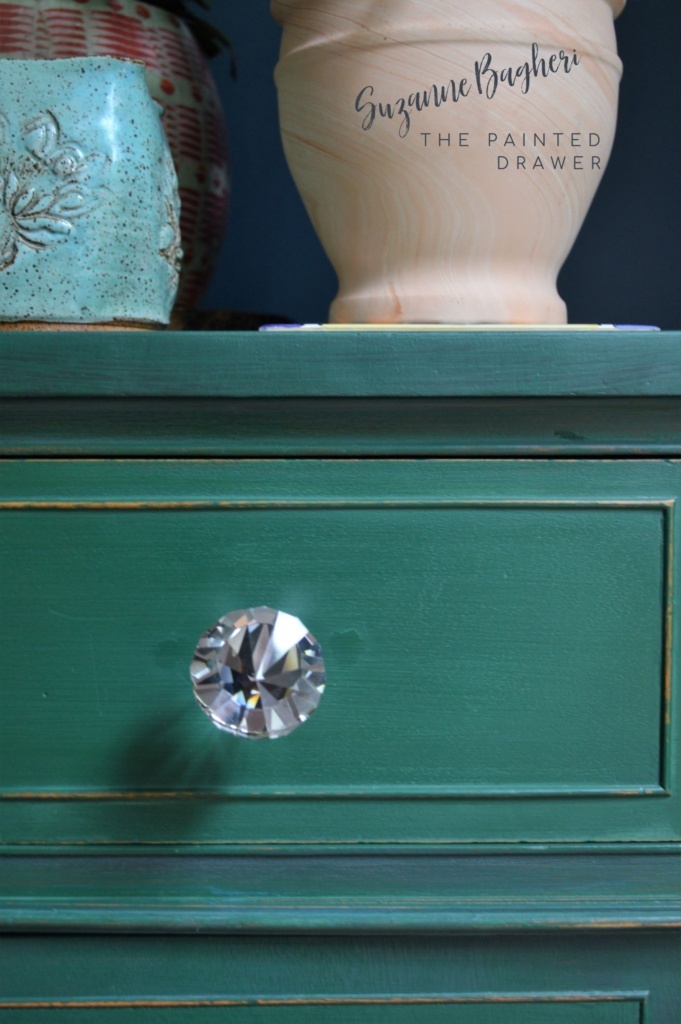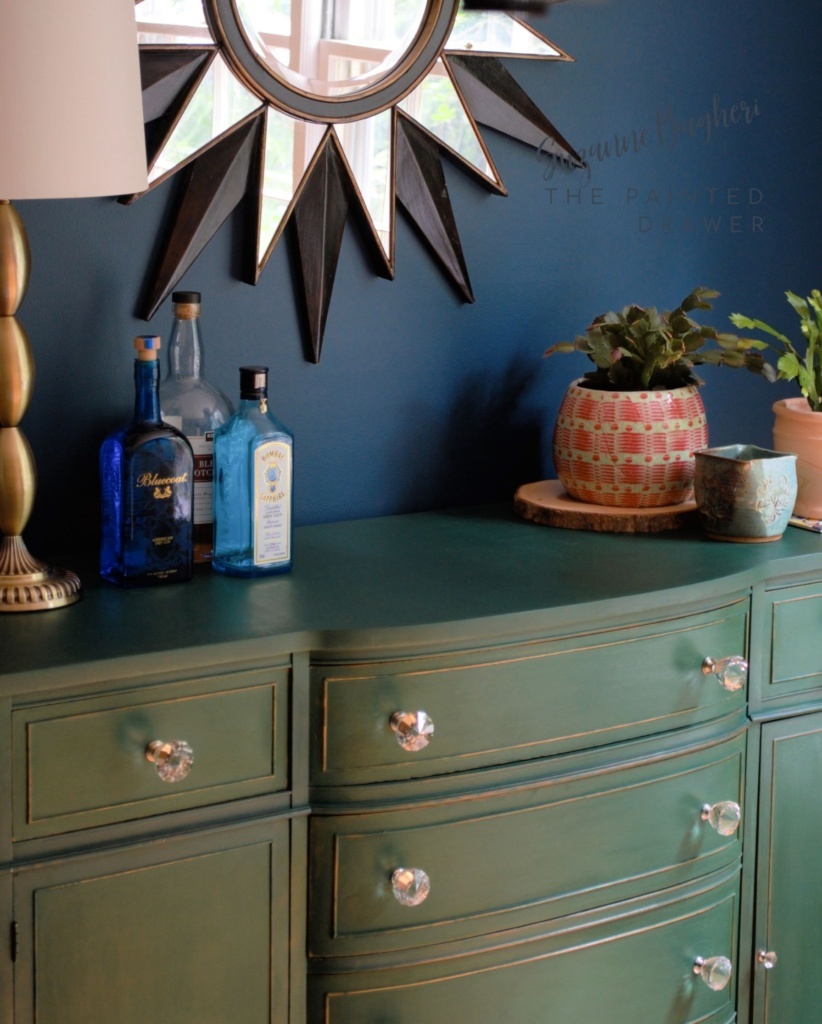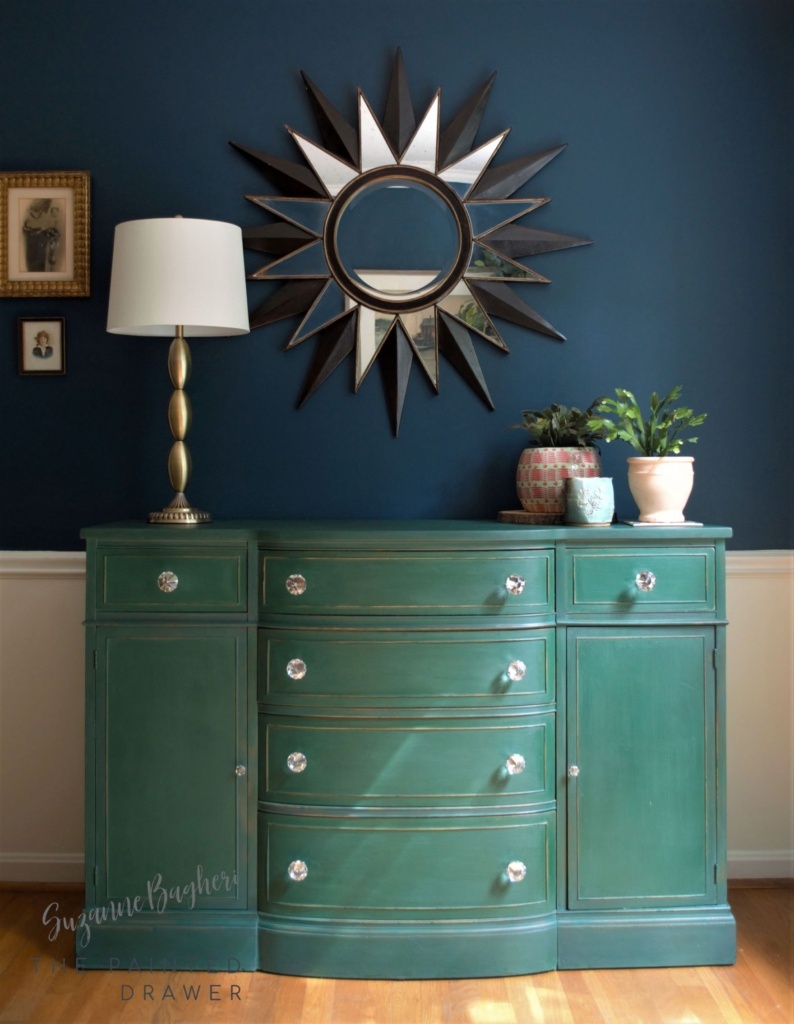 If you are interested in learning how to blend chalk paint, I made a video on how I do it below. I also like to use a spray bottle of water as I blend.
I love greens and blues! Here is a link to the Stillwater Sideboard that was previously in this spot in my dining room. I have decided to keep the Green Agate Buffet and list the Stillwater Sideboard for sale.
Let me know if you are interested!