My Vintage Coffee Table Will Do! Shopping My Own Home
I went to a few thrift stores today and also back to Home Goods to try and find a round, glass, coffee table for my living room.  After my rug purchase, I'm in the midst of changing it all around (surprise!) and want a new table for the room.  However, I had no luck today in either the thrift stores or Home Goods.
I came home, sat down, and went online to look.  Wayfair has this little table but I'm not one hundred percent sure about it.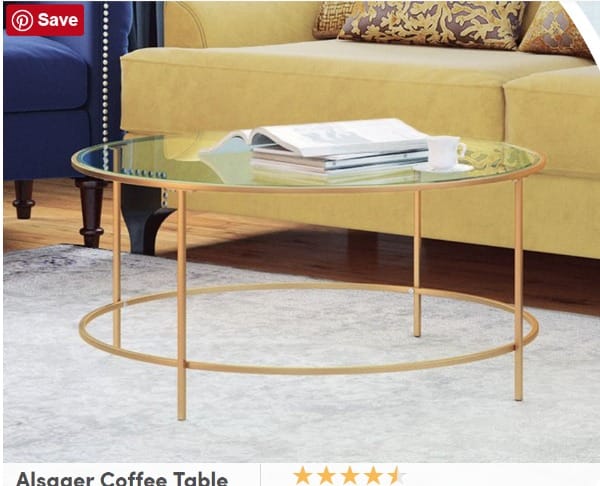 I put my feet up on the coffee table in my family room and then, bingo, a light bulb went off in my head (this is a rare occurrence). Why not paint the table under my feet white and use it in the living room?  It is round(ish) and glass and totally one of a kind.  I found it years ago at a thrift store and painted it in Annie Sloan Provence.  I wish I could find a "before painted" pic for you but it was so long ago and the picture has long disappeared.  Here it is in Provence:
I grabbed it and took it into the work room.  I'm using General Finishes milk paint in Antique White and it's giving it a totally different look.  Very sharp and more modern looking.  It has taken three coats of the white so far and I still need to add another coat for full coverage. Provence is hard to eradicate!  Here is how it looks now, before the final coat and sealer.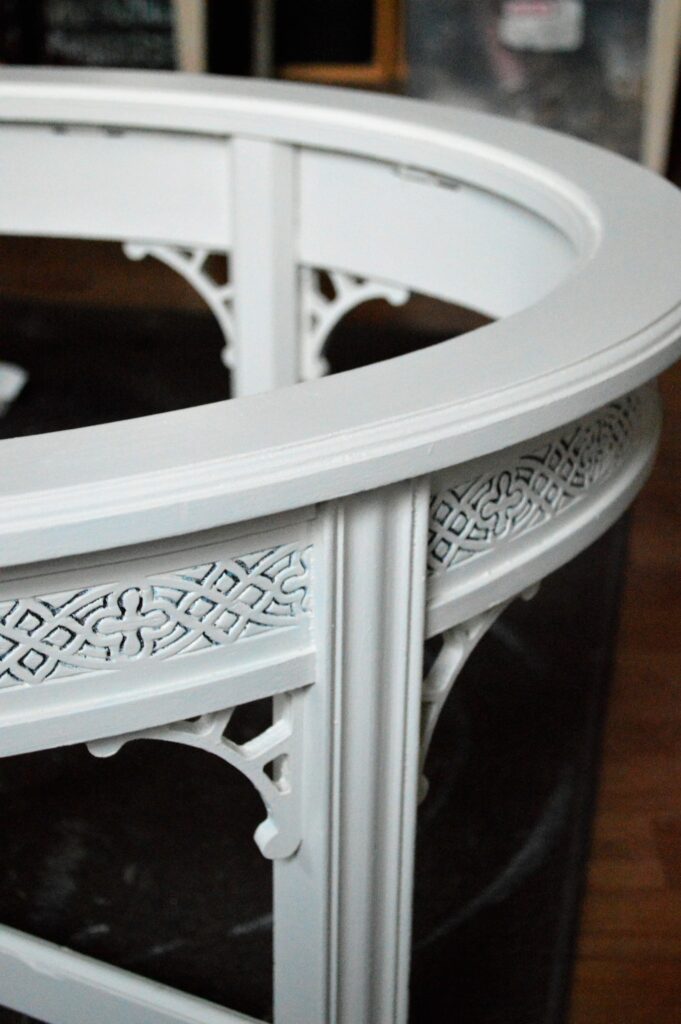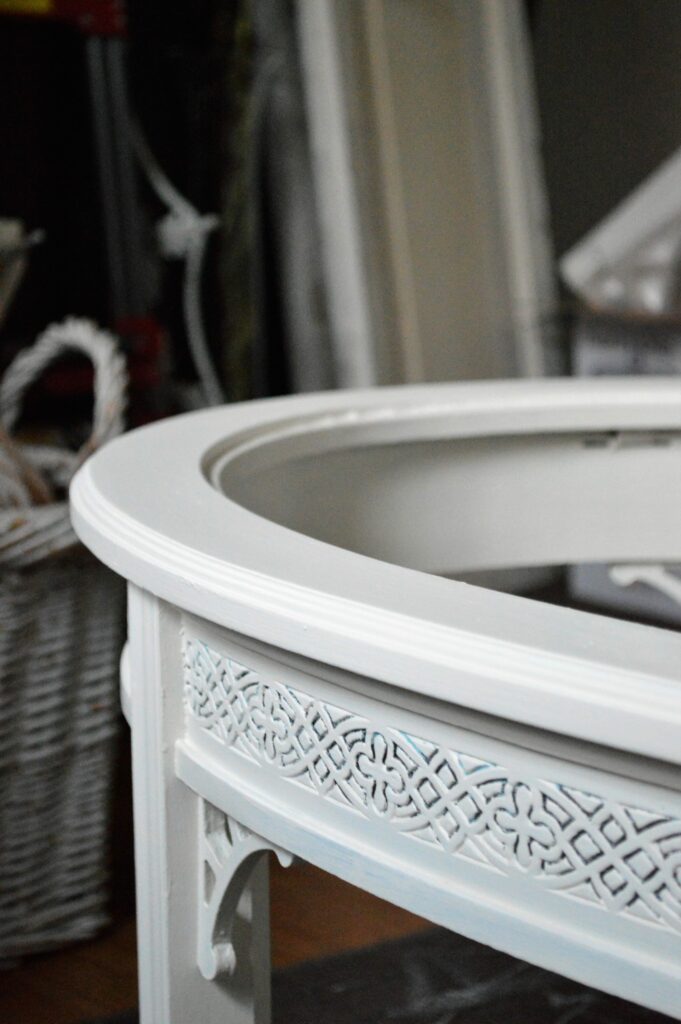 I'll put it in the room tomorrow and take a few pics to share.  I am really liking the white!