Finally, it is finished!  I say finally because this is what it took…
The table top was really shaky.  To fix it, I had to open the table leaves to access the middle of the table to insert new screws through to the base.  Have you ever opened a really, really old table by yourself?  Here is how it went – pull one side, run around, pull the other side, run around, pull the other side, again and again and again.  You get the idea.  As soon as it was pried open, I managed to add new screws so the top is now nice and secure.  The table is missing its leaf, so I glued the top sections together and added wood filler.  Now, there is no way to discern where there was once a separation line and it's like it was always just one solid top.  The table is a great size already, so not having the leaf is a shame but not a big deal.
OK, the before…
and now, here it is! 
Painted in a pale grey, a dark grey, a green grey and finally in Annie Sloan Coco (I just couldn't seem to make it work until Coco did the trick!),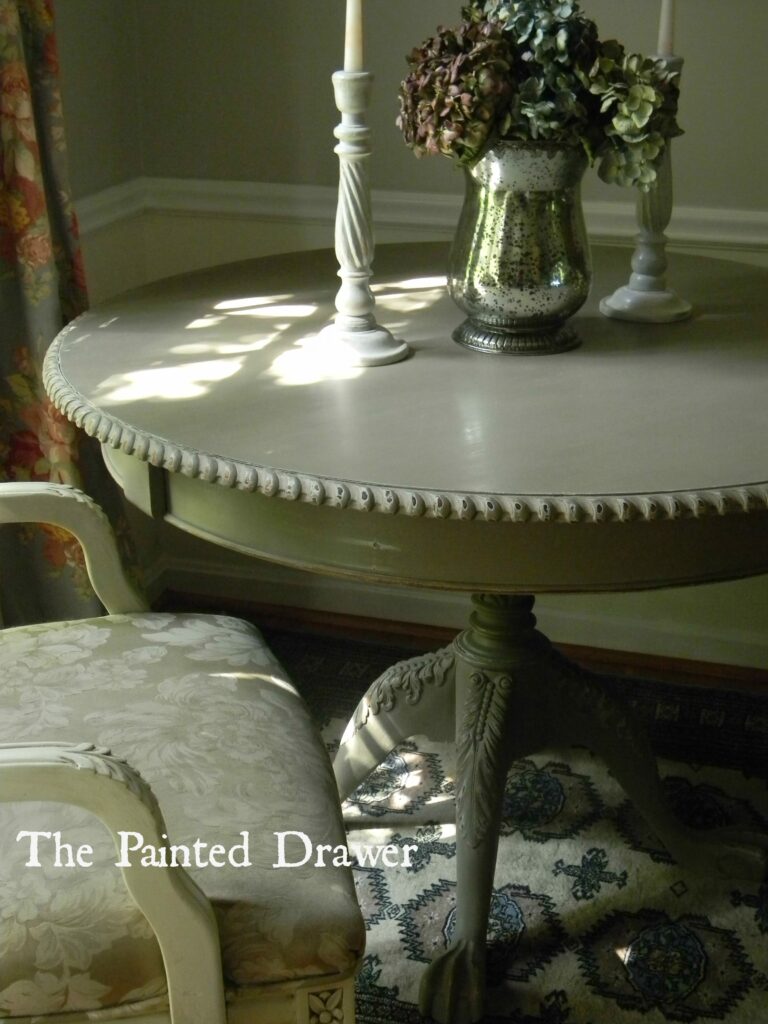 sanded back for a super smooth finish,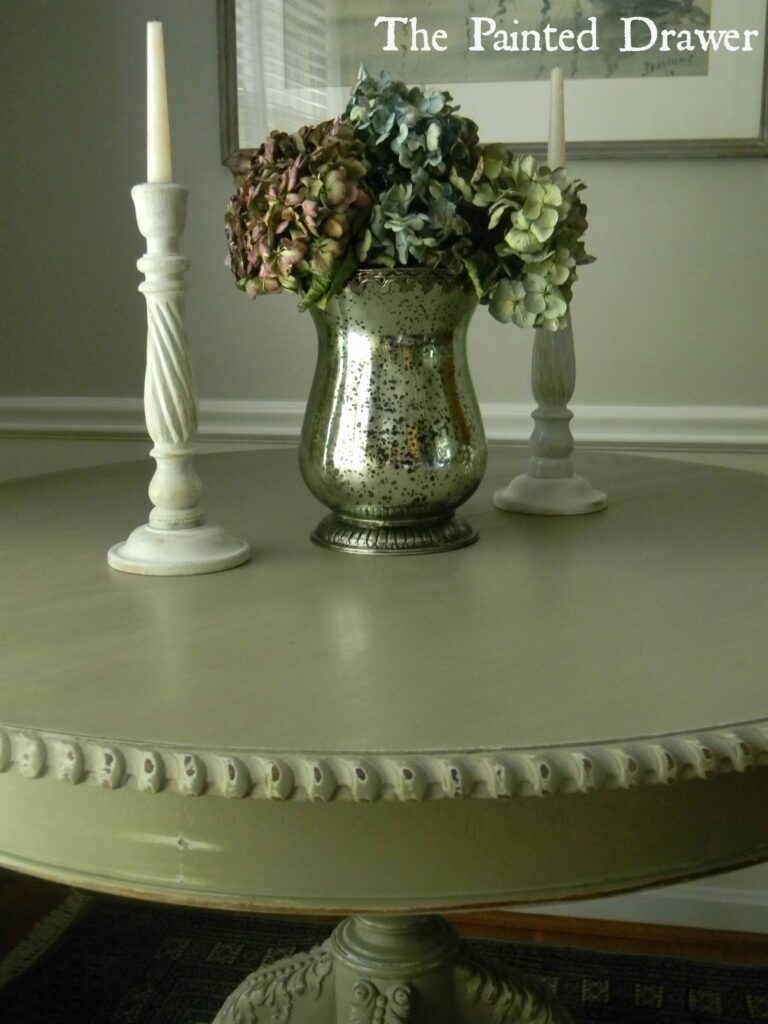 distressed to show the lovely detail,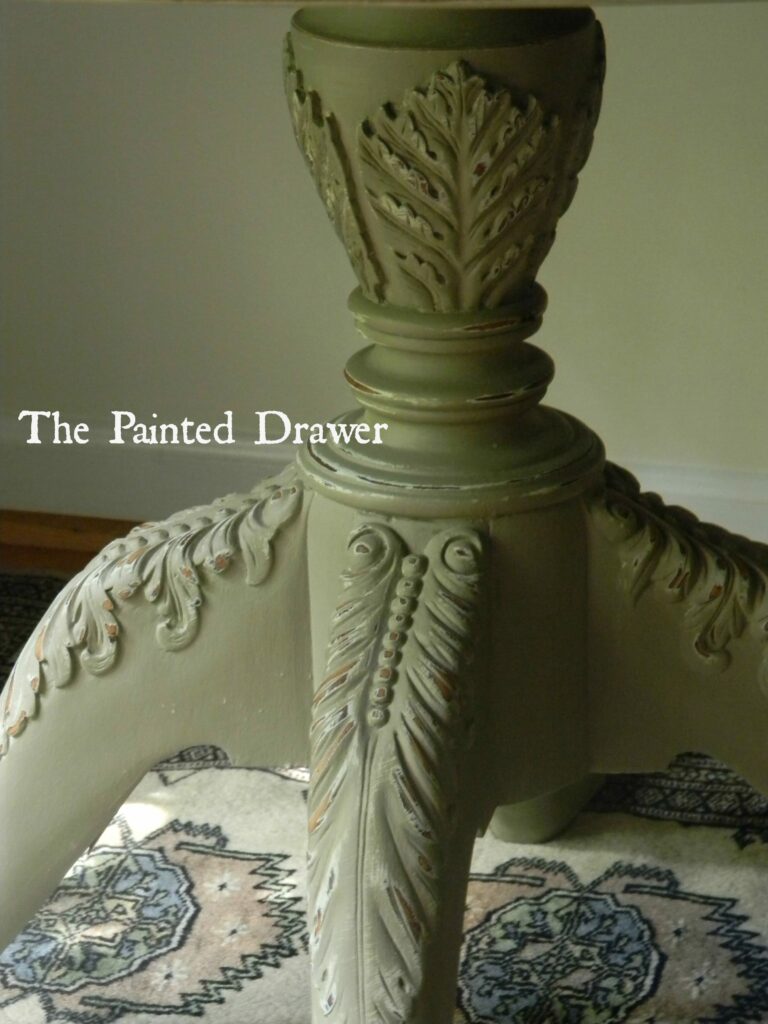 which include its gorgeous feet…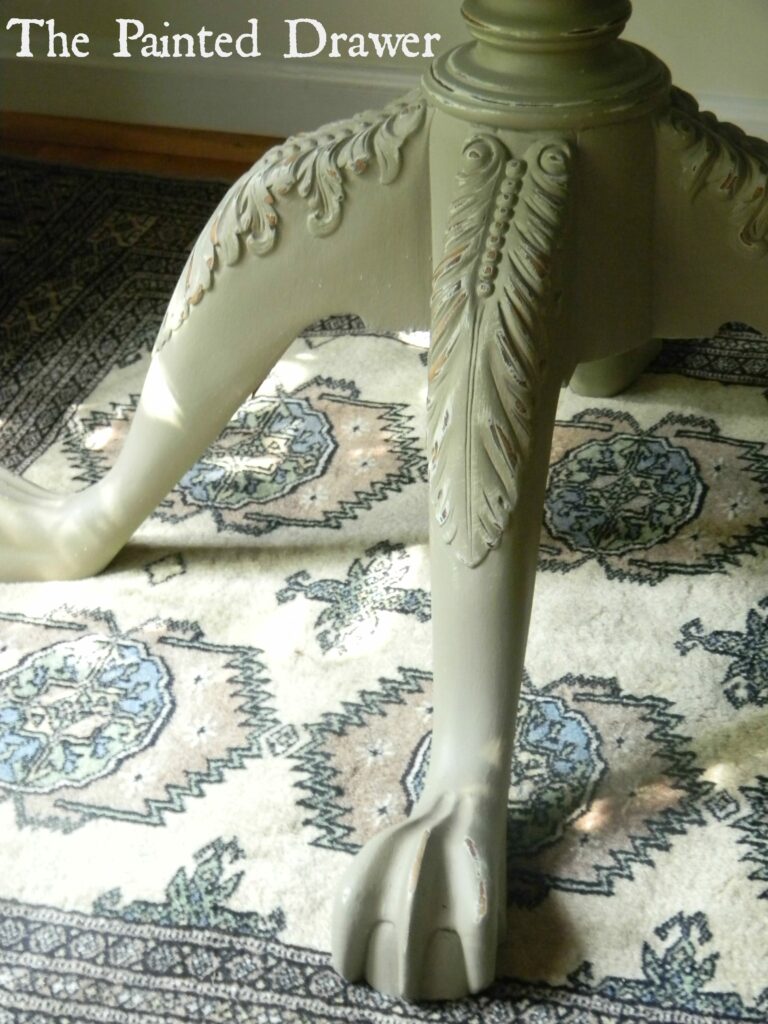 and its rope trim…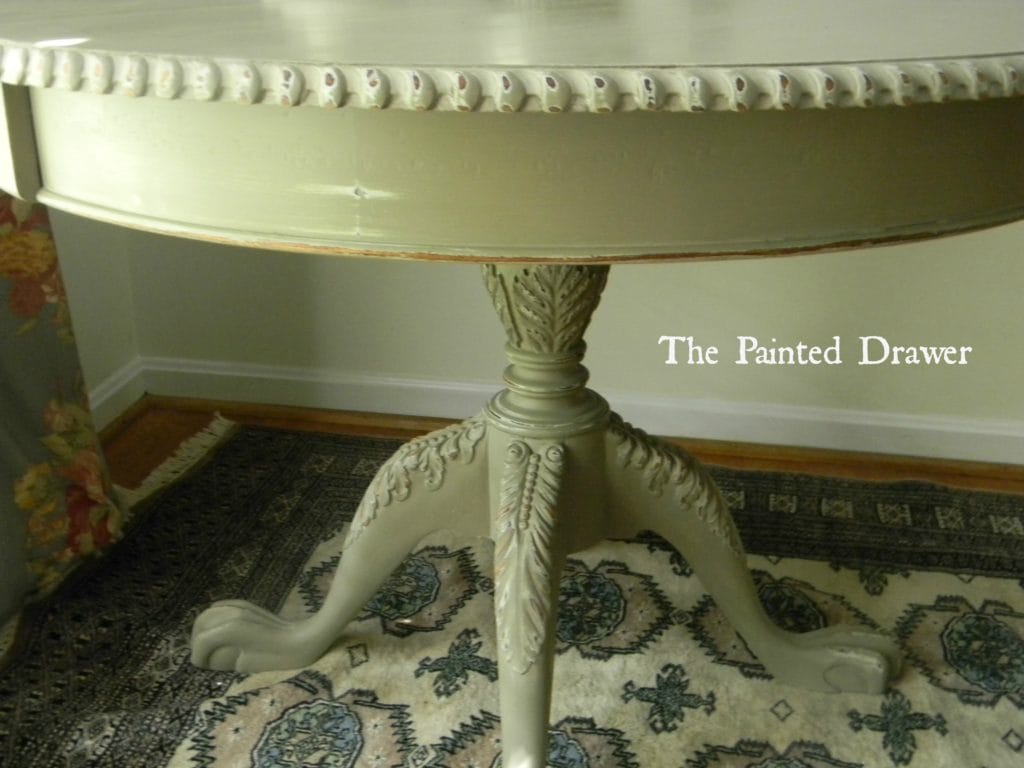 and waxed in both clear and dark waxes.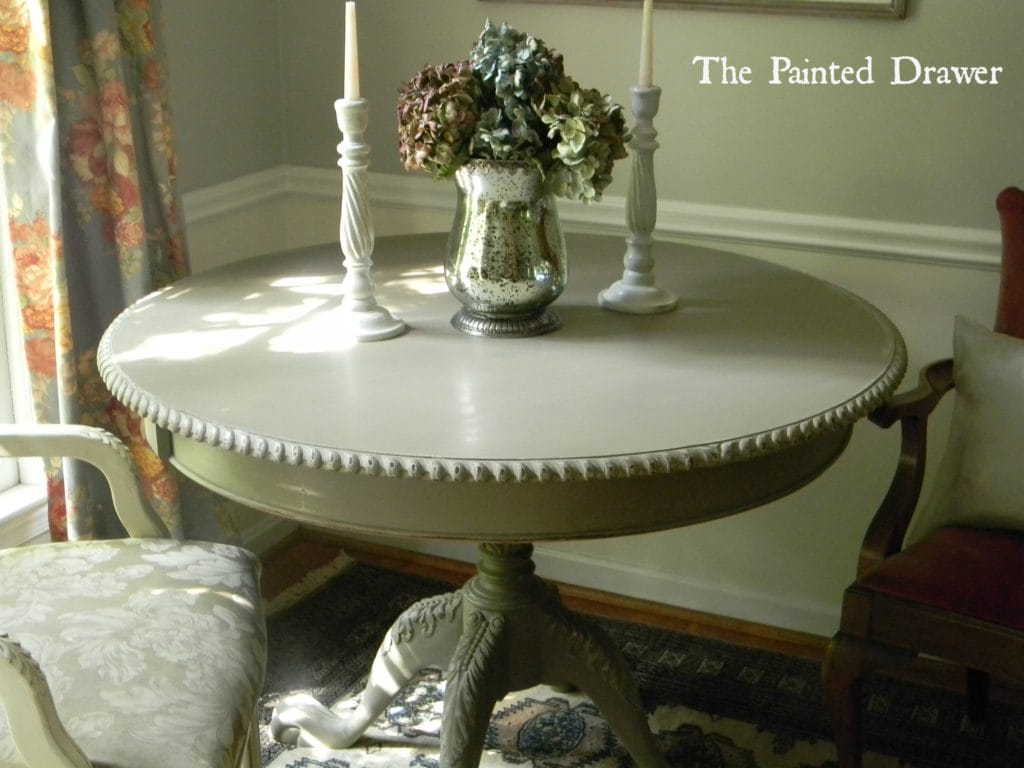 Love!
I am taking this beauty to (drum roll, please……….) the Luckett's Holiday Open House!  That's right, The Painted Drawer will be there with some gorgeous finds for your holiday season!  So excited!  Mark your calendars for November 8th and 9th!
>
Join the Fun! I Always Love More Subscribers!
Linking To: