Vintage White Coffee Table Before and After
I mentioned yesterday how after purchasing a new rug, I was looking to find a suitable new coffee table for our living room.  After searching high and low, I realized that I actually already owned the perfect table – my thrift store coffee table that I had purchased years ago.  Originally, I had painted it in Annie Sloan Provence.  A fresh coat of General Finishes Antique White has given it a new look!
I wish I had a true 'before" pic to share but I can't find one.  Here is the table in Provence.  It was very pretty and worked in the family room but the color wasn't what I wanted for the living room.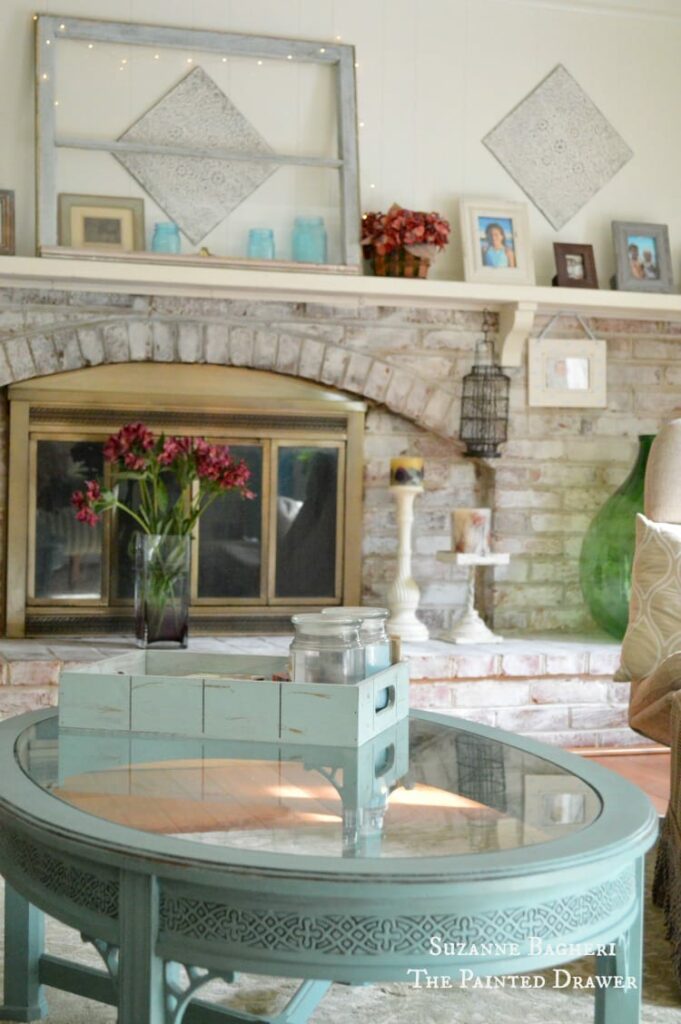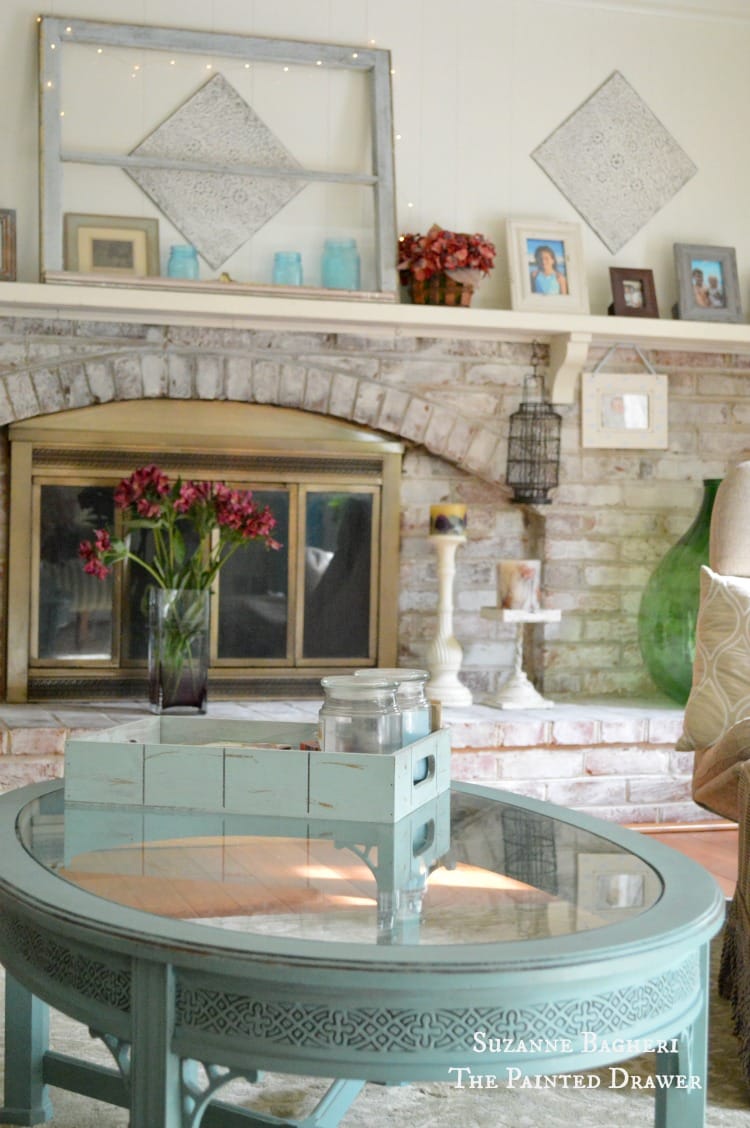 I applied the General Finishes milk paint directly on top of the Provence (which had been sealed with Annie Sloan wax).  The paint adhered nicely.  However, it did take four – yes, four – coats to totally cover.  The blue underneath was pretty bright and hard to cover.  I was going to seal it with General Finishes Flat Out Flat but I ran out. Instead, I used Annie Sloan clear wax over the milk paint.  Easy solution!  I also moved the farmhouse bench along the wall where it fits perfectly.
Here it is now!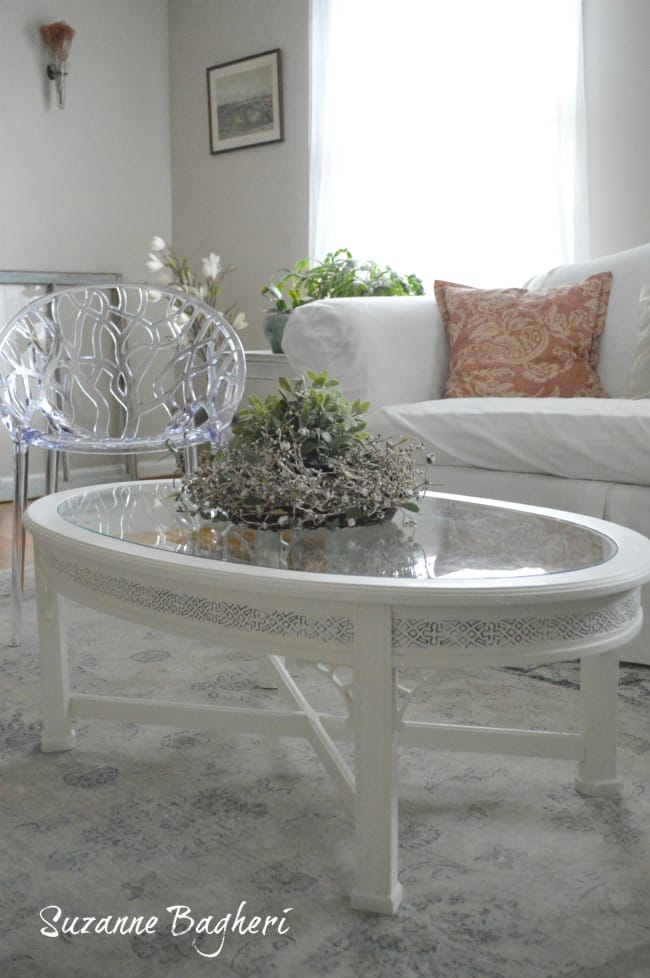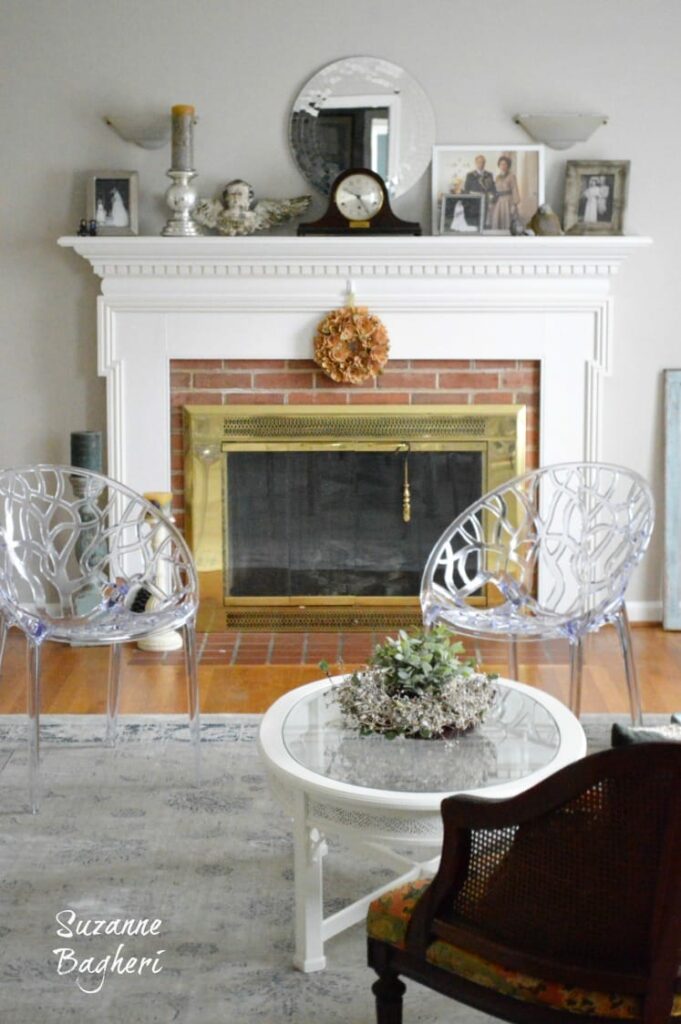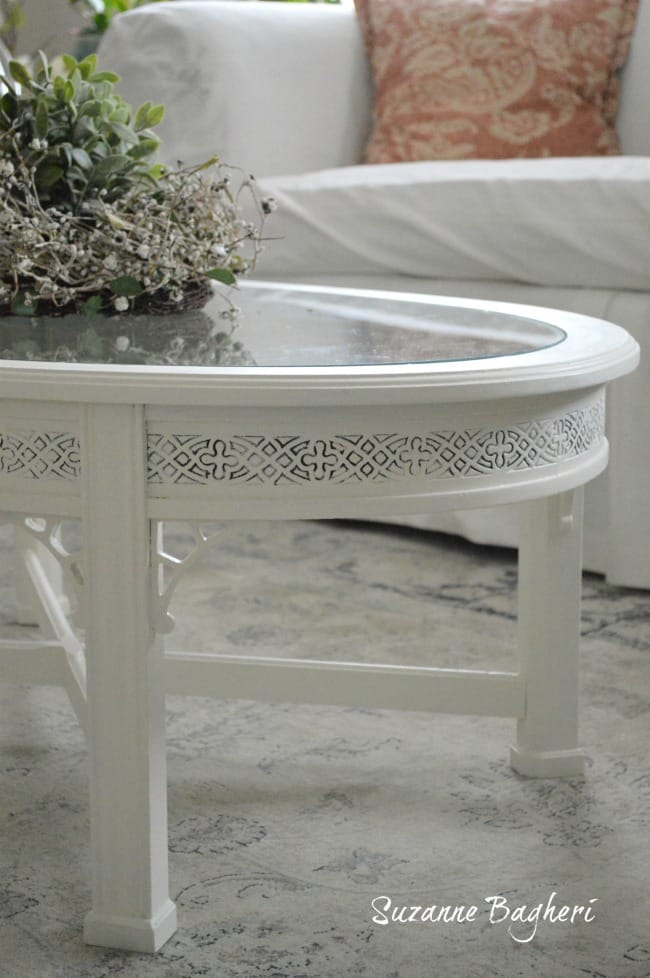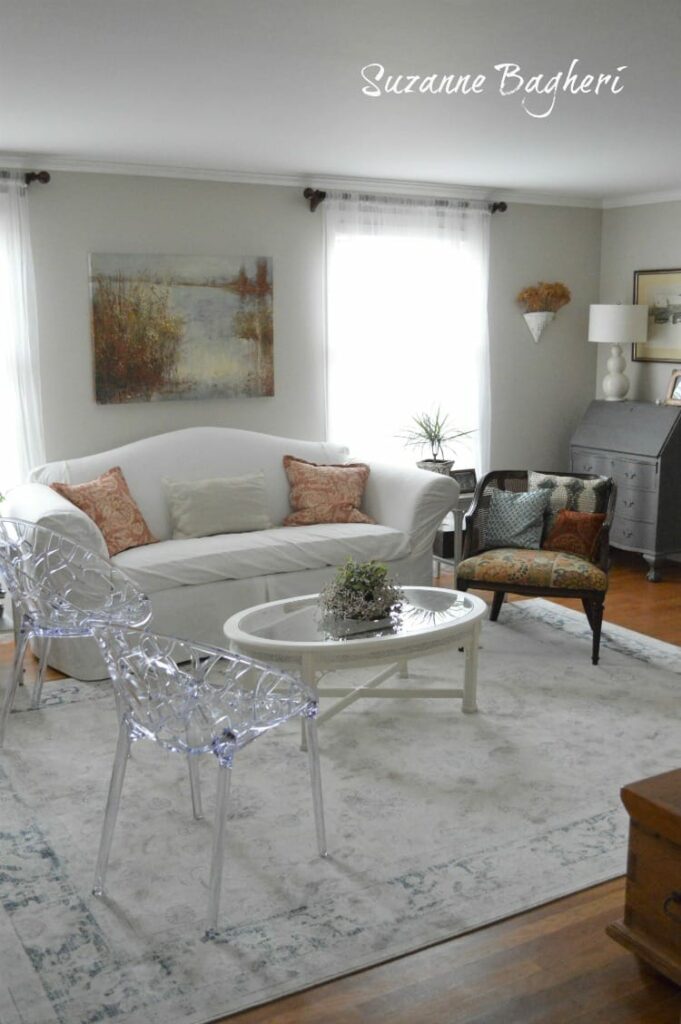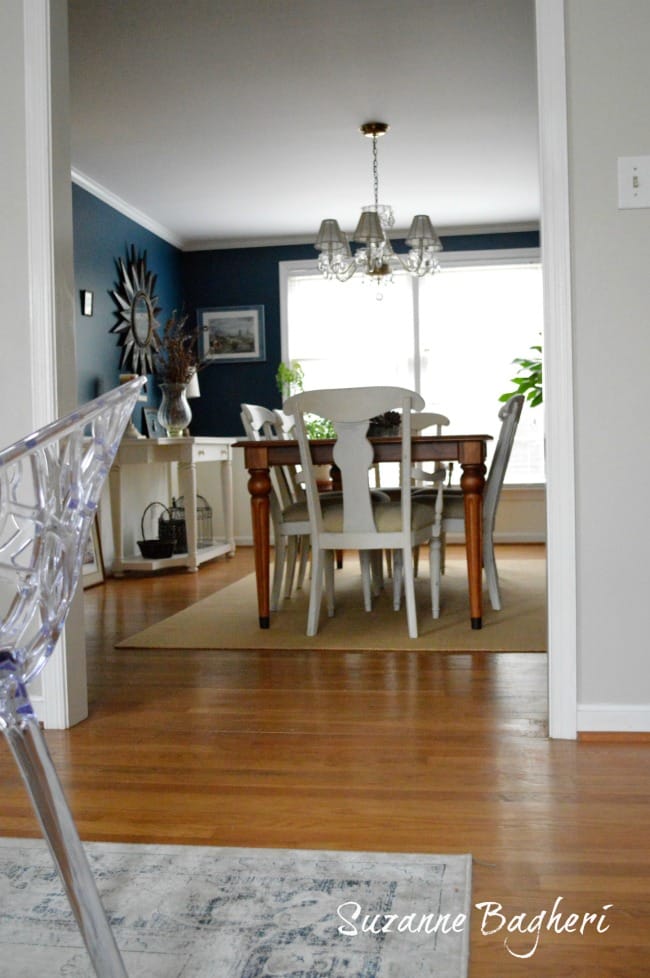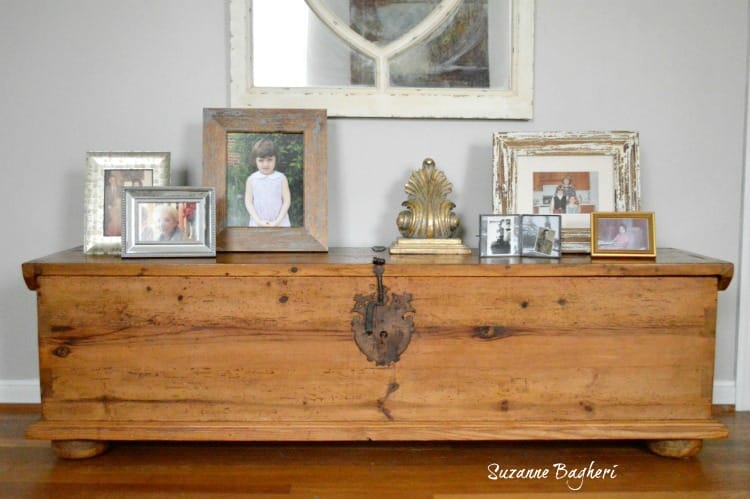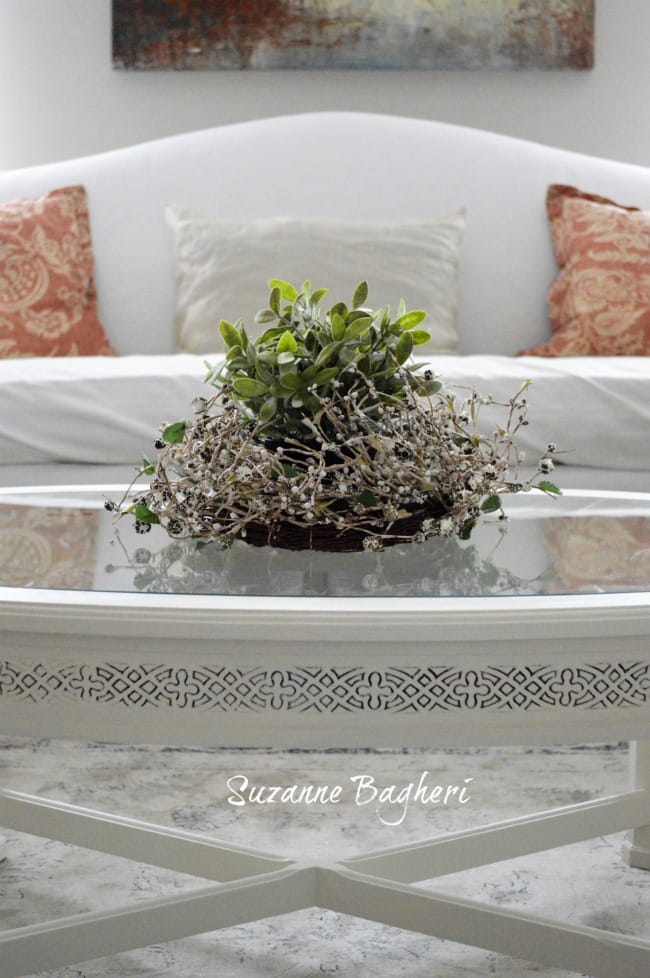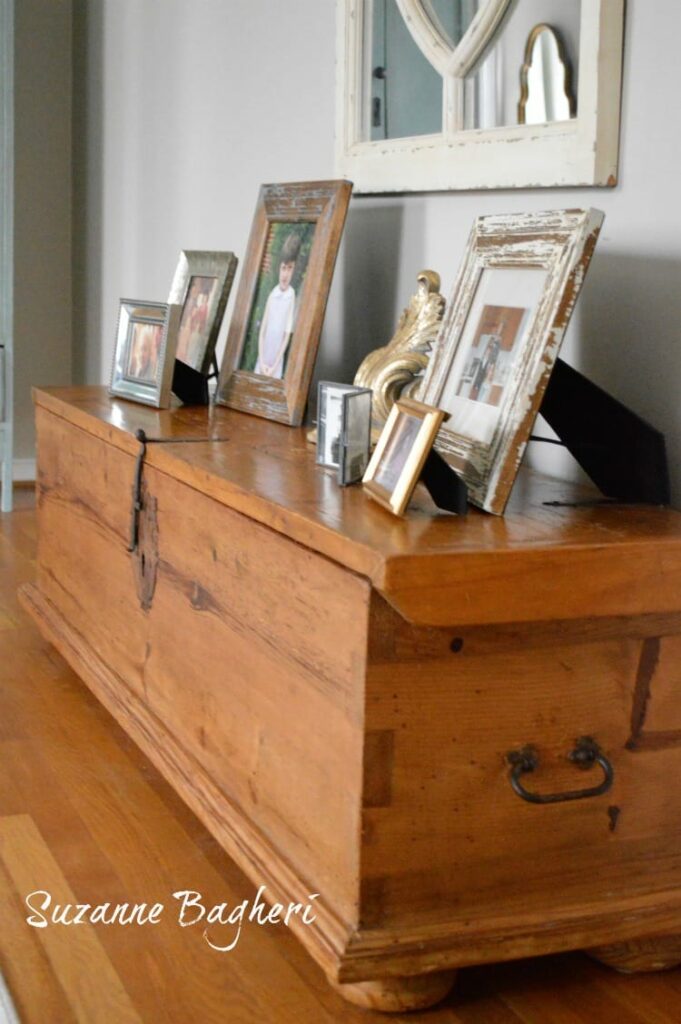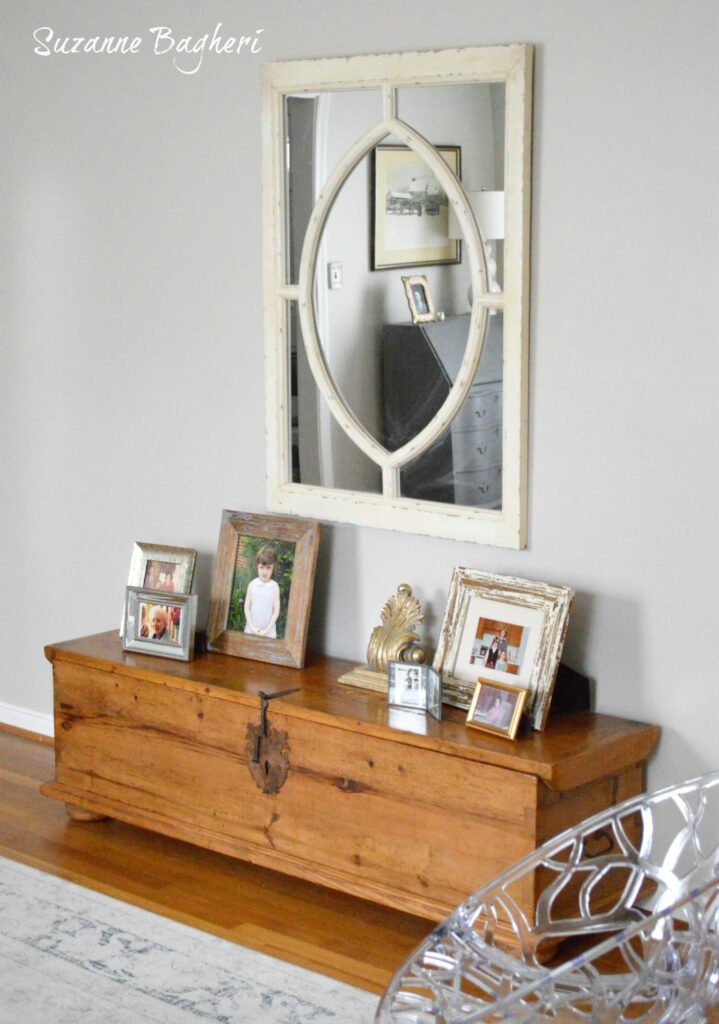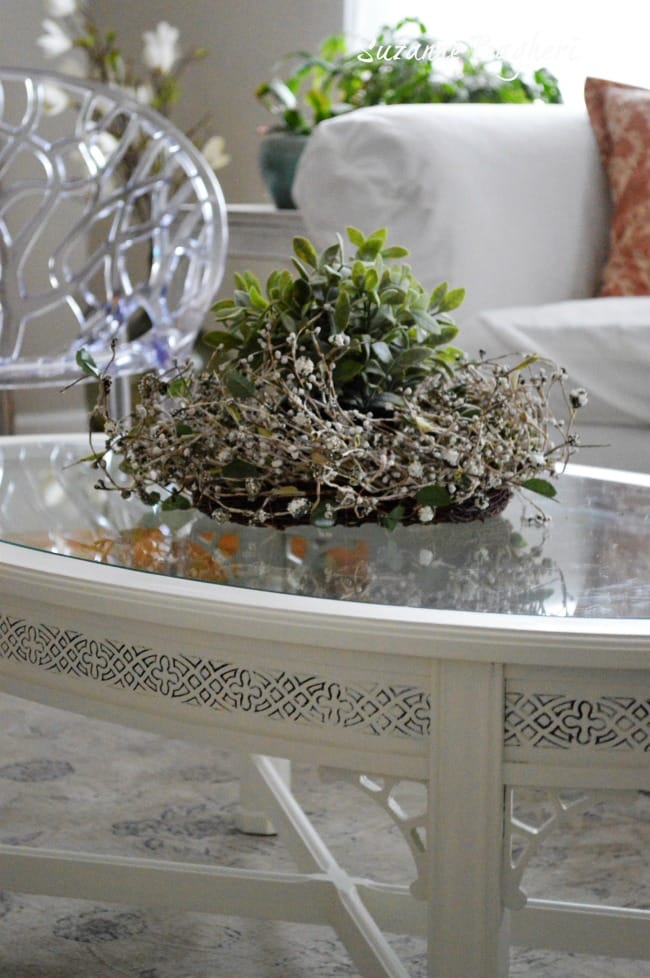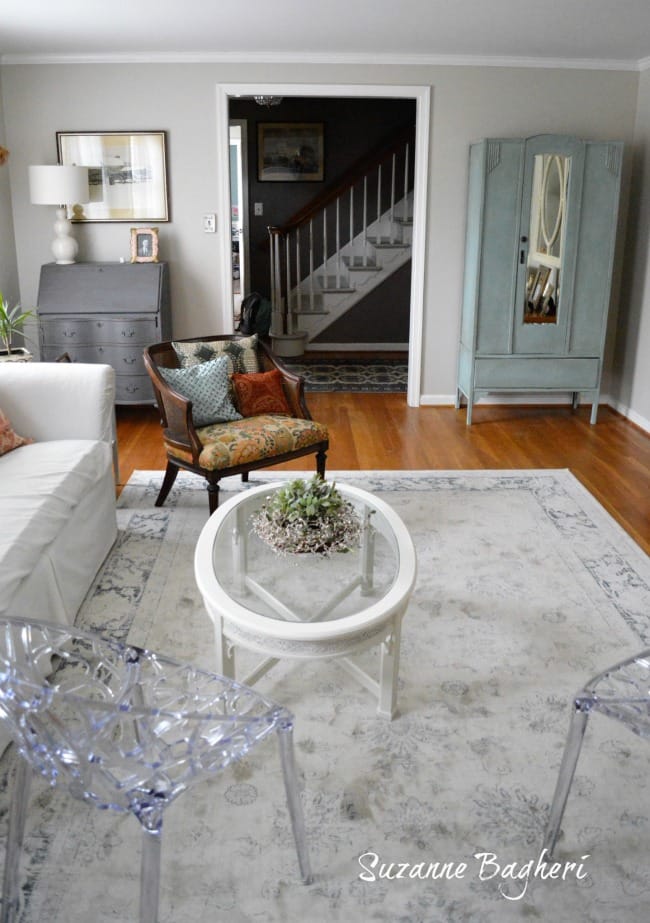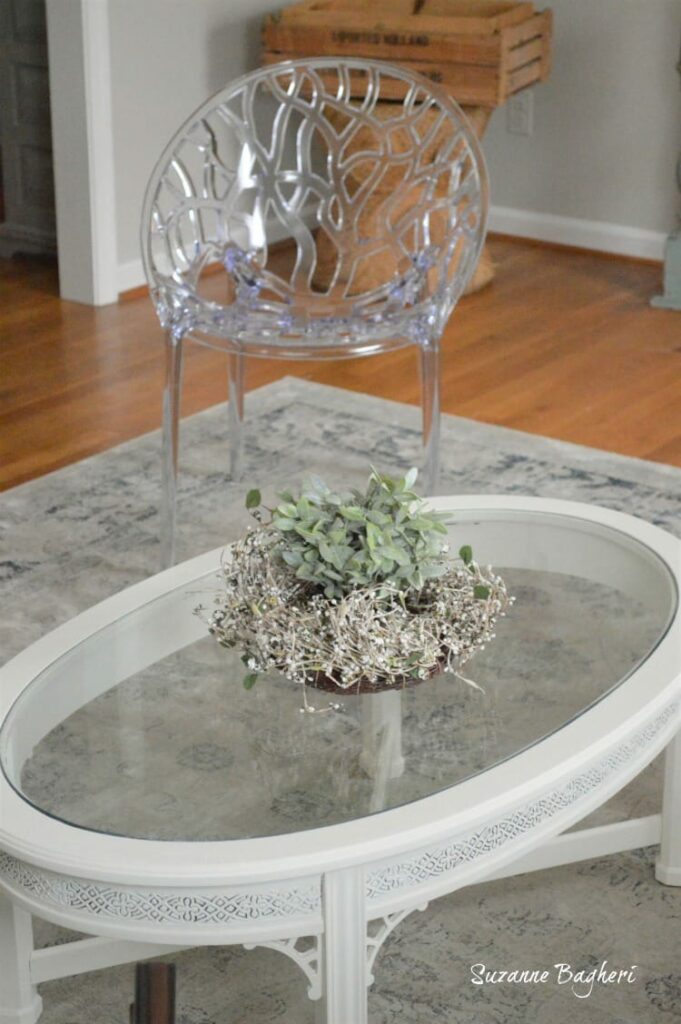 And the coffee table cycle continues as we now need one in our family room!  I'm also on the lookout for a new, comfy chair for the living room.  The search goes on!