Vintage Red Chair and a French Horn   I have been busy decorating my house for the holidays.  We have my daughter's Sweet 16 birthday party on Saturday and I'm trying to get it done in time!  I brought out all of our Christmas decor and added a few pieces.
My mother found this little vintage child's chair at the thrift store.  It is super old and so sweet and makes the perfect Christmas decoration.  Here is the chair as I got it.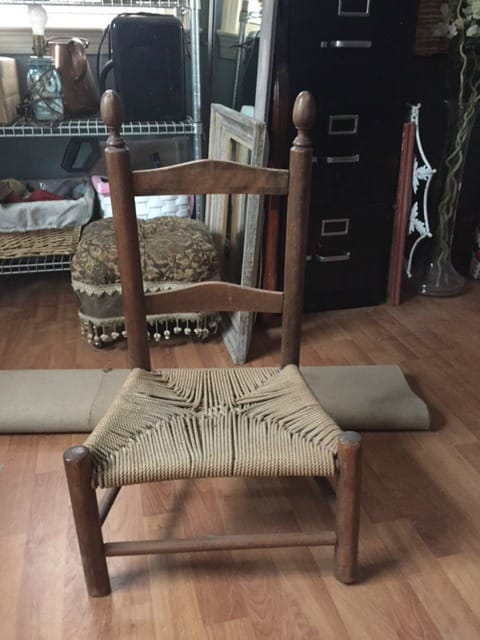 I used red paint to give the chair a holiday vibe and the paint brought it to life.  I added this vintage french horn that I found a few weeks ago at an estate sale in my neighborhood.  A great find for the Christmas season!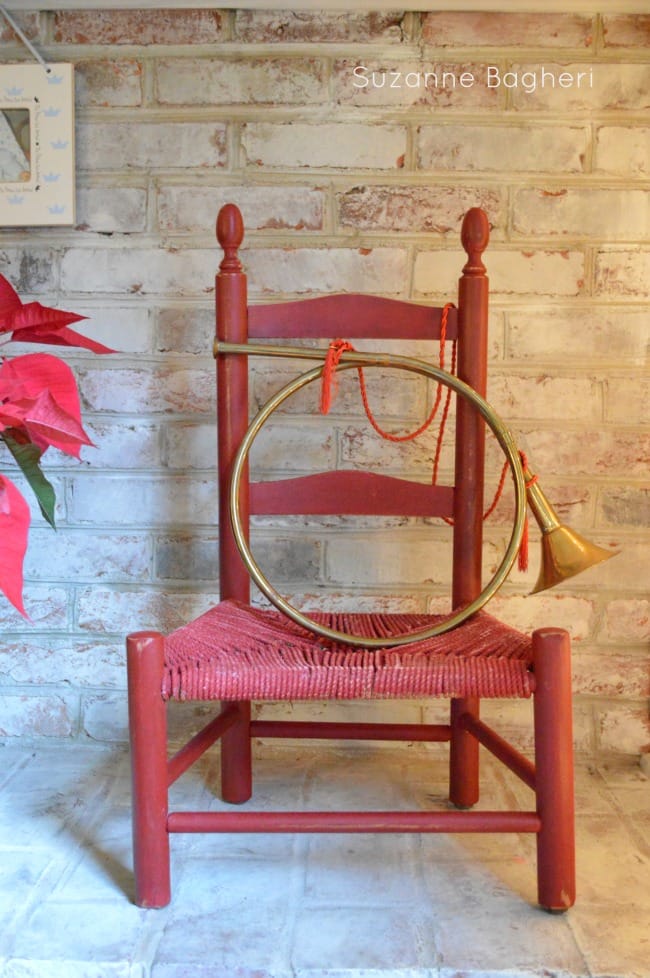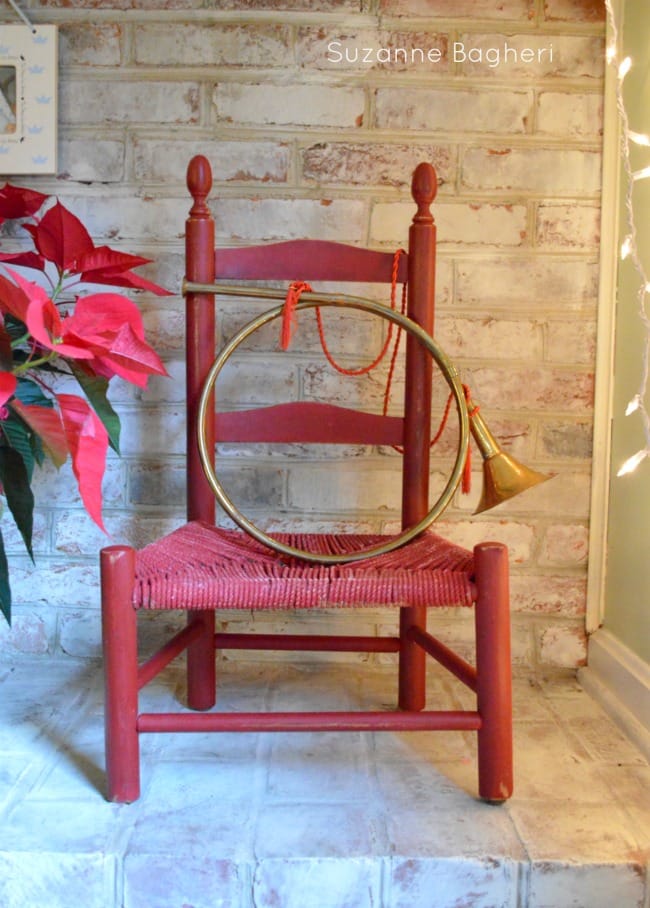 The chair is also perfect for Archie the Scottish Bear.  If you didn't read about Archie before, here is the post all about my vintage teddy!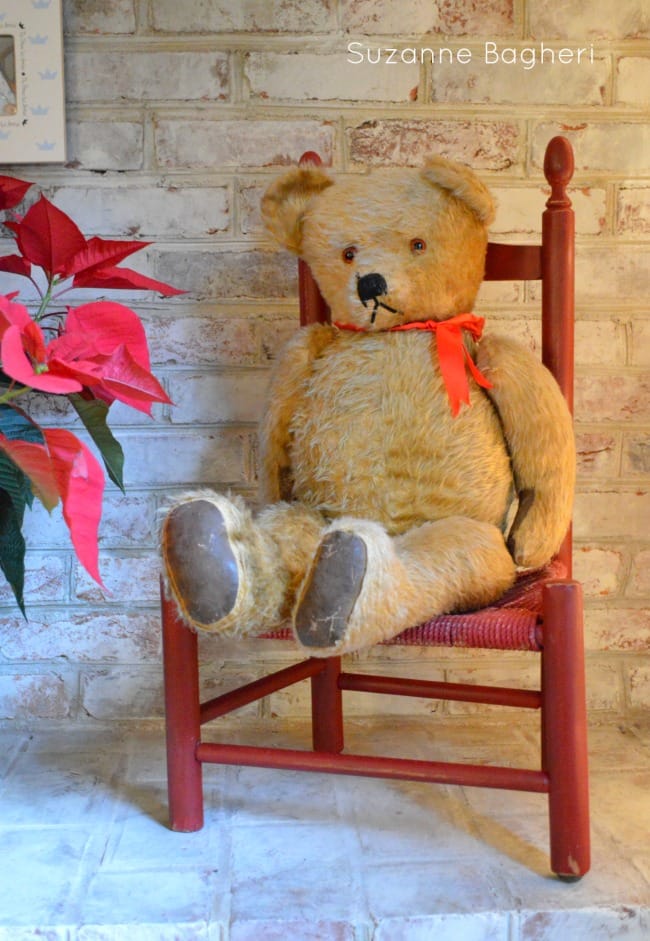 Alas, our puppy Harper is not to be trusted with the old teddy.  He would chew him to bits in minutes. Hence, Archie is upstairs safe and sound and hopefully will join us again next year!