Here is a fun post to share about a boring chair, farmhouse flair and a vintage mirror.
Let's start with the boring chair.  I think we all have seen (or owned) these kitchen chairs in our lifetime.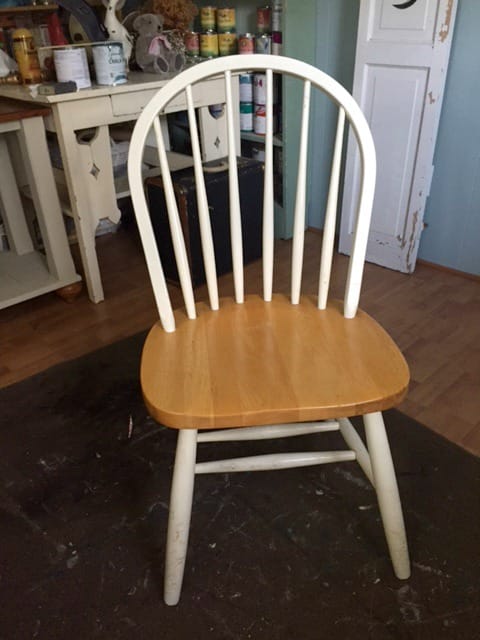 My neighbor and client, Karen had a full set.  She was, understandably, tired of them.  She gave the chairs to charity but kept one to use for her desk and had me paint it.  We chose a deep blue – Annie Sloan Aubusson.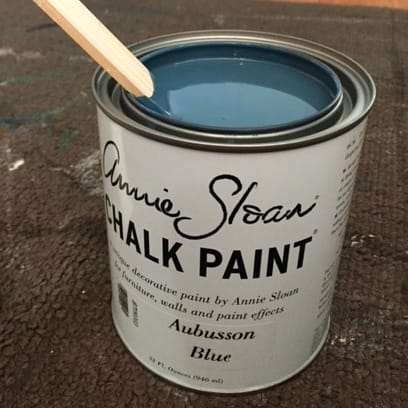 I sealed the chair with General Finishes Flat Out Flat topcoat.  I was pretty pleased with the result.  From boring chair to farmhouse flair in just two coats!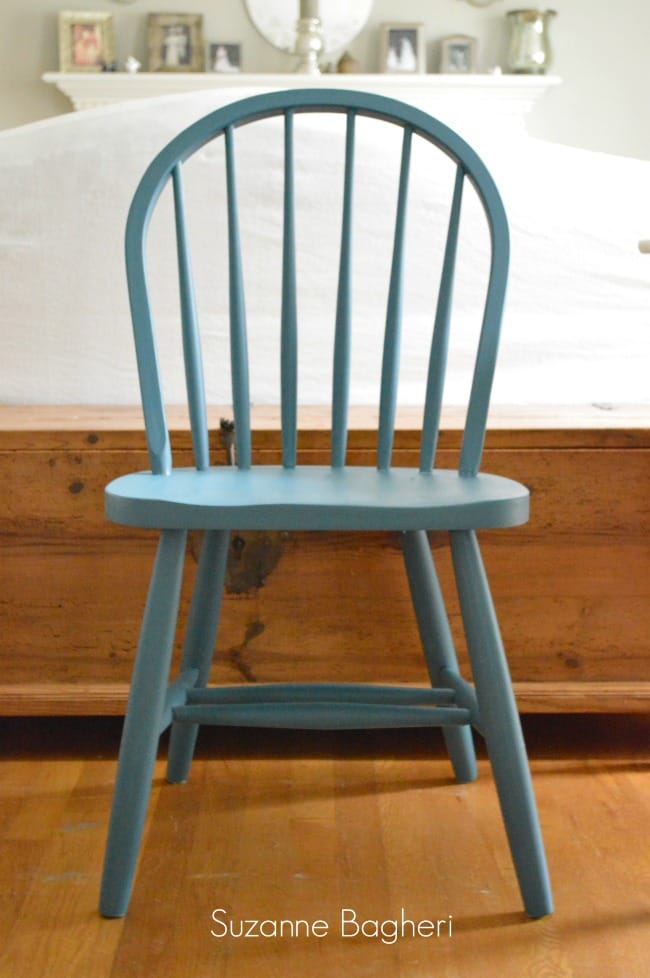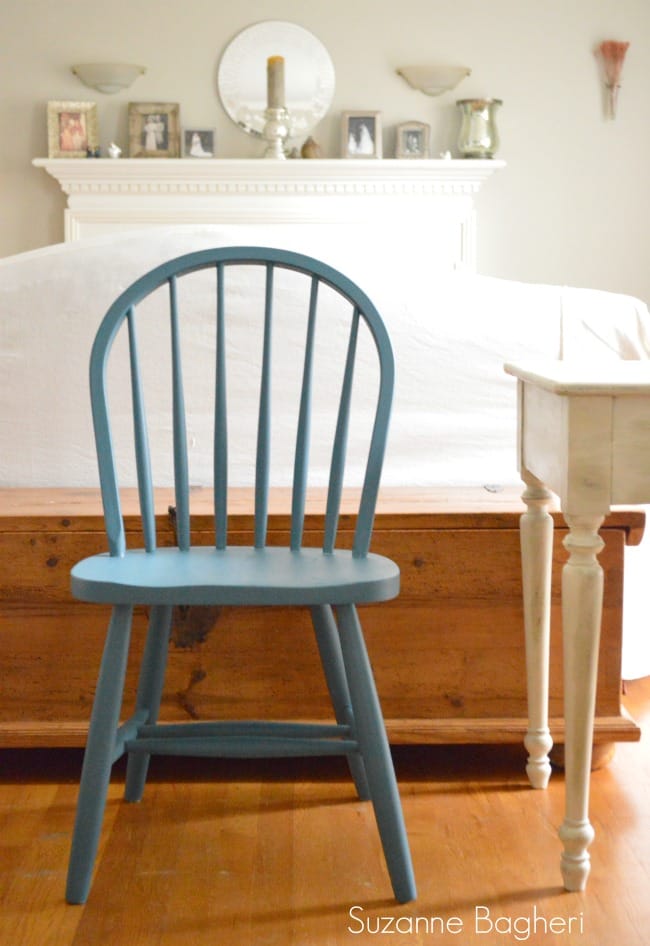 Oh my, what paint can do!
Here's a little more farmhouse flair.  This sweet and very old table was delivered to a customer this week.  The table was painted in Maison Blanche, color Creme de Menthe, distressed and sealed in Annie Sloan clear wax and Maison Blanche dark brown wax on the legs.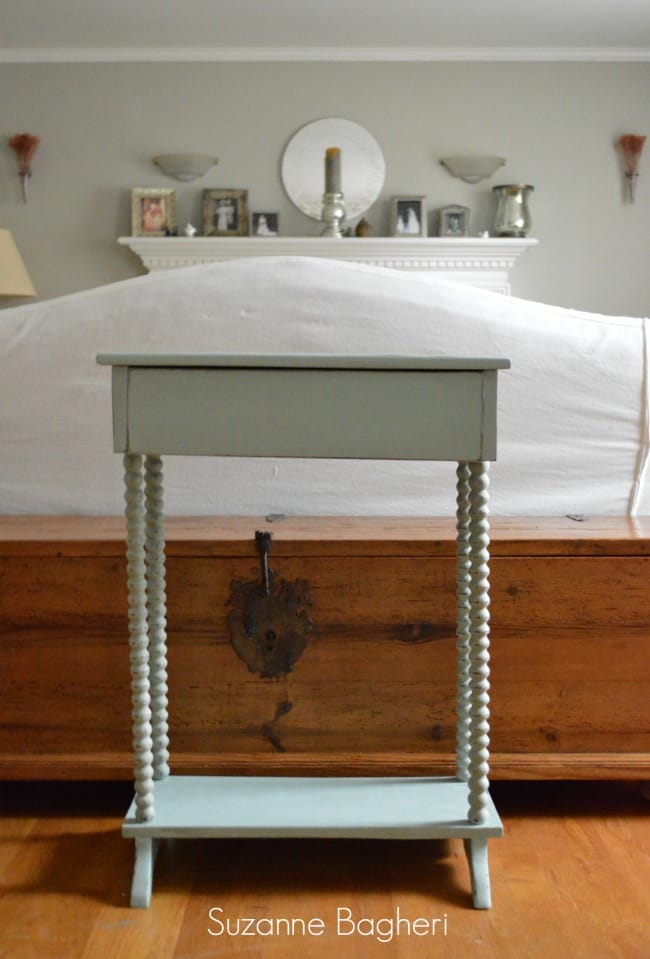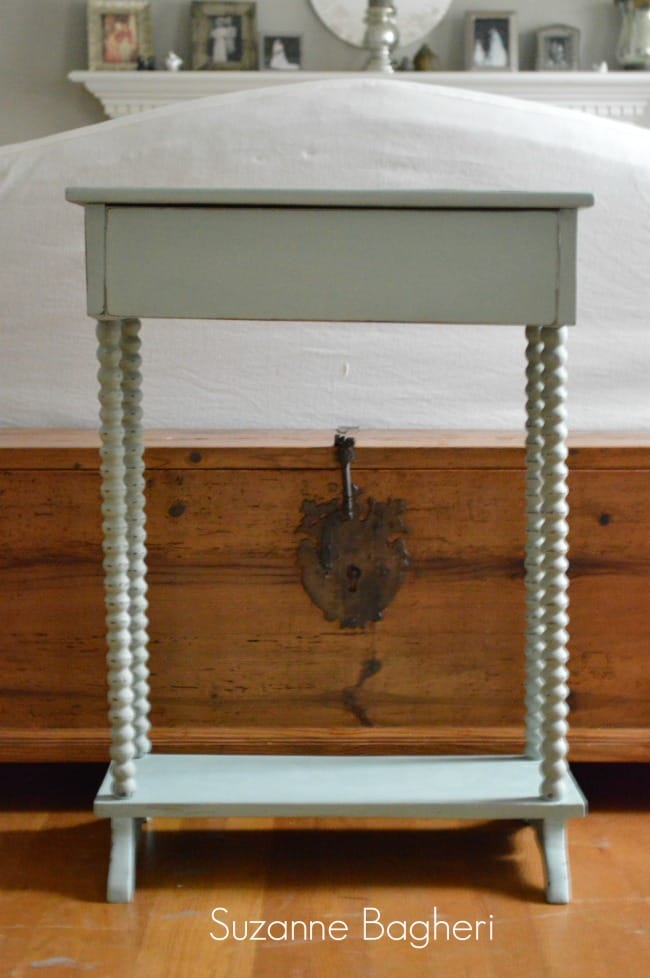 And now, on to the vintage mirror!  I'm listing this gorgeous mirror on Etsy.  If interested, please let me know.  It is a fantastic large size and in great condition.  The mirror was finished in Anne Sloan Old White, distressed and sealed with AS clear wax.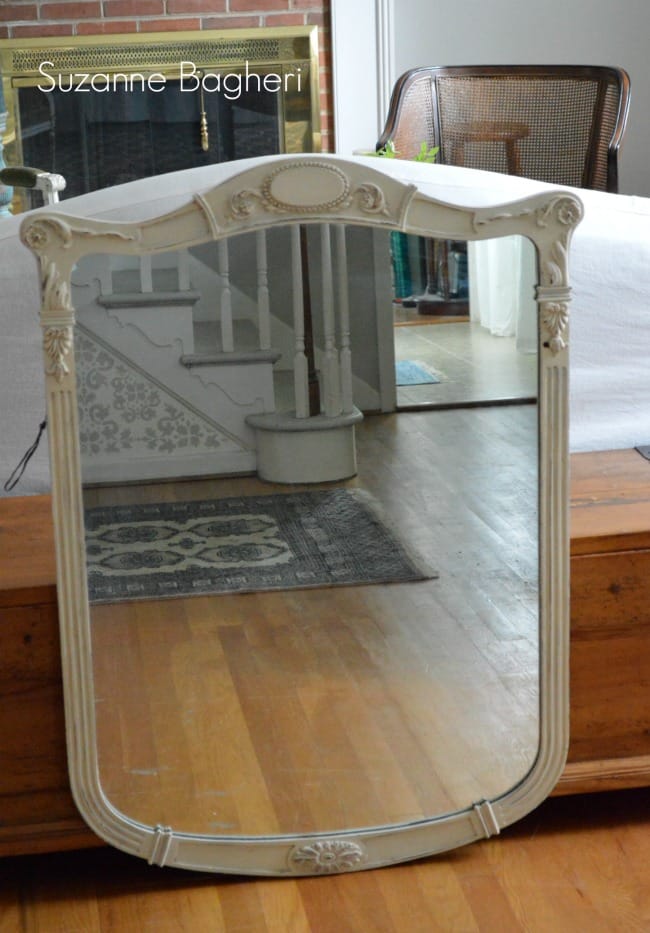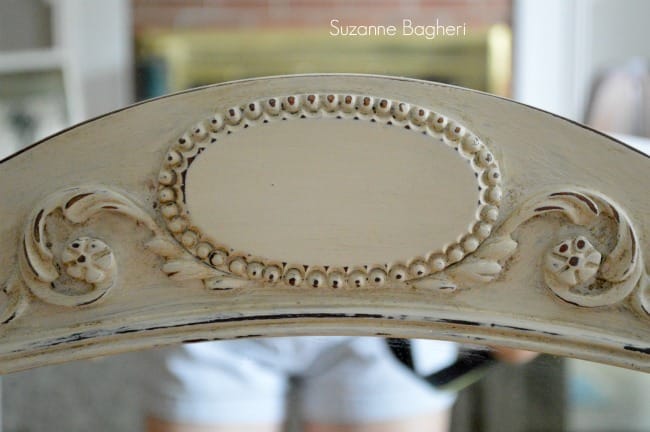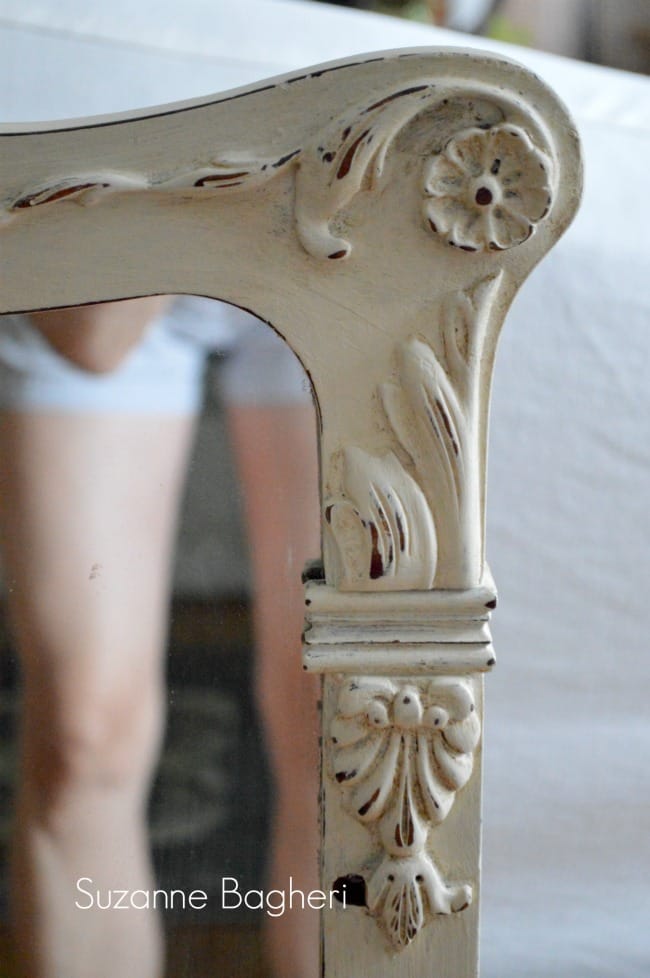 And there you have it!  A boring chair, farmhouse flair and a vintage mirror!