Bleed Through: Don't Fight It – Blend It!
I was going to share the Hepplewhite Dresser with you all today.  However, this happened 🙁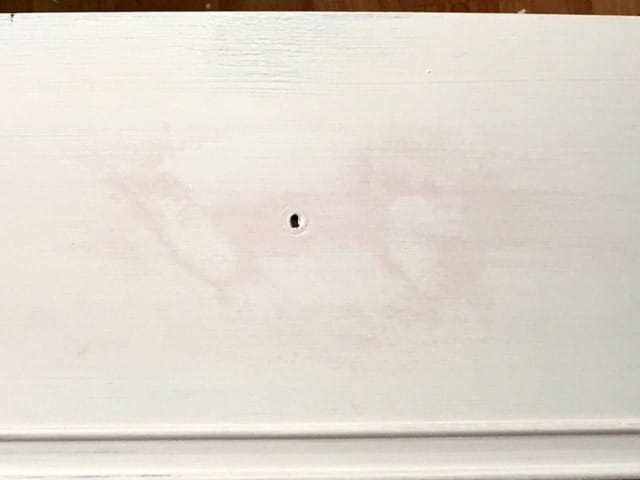 Yes, the dreaded "bleed through".
Actually, it only happened where I had to sand back the drawer fronts and the original reddish wood color bled through.  The reason I had to sand the drawer fronts back is because I decided on adding new drawer pulls.  Hence, I needed to drill new holes/fill in the old with wood filler/sand them back! Whew.
Two coats of Annie Sloan Old Ochre were first applied and that is when the bleed through happened.  When painting a piece in a light color that has bleed through, it is necessary to apply a coat of shellac over the piece and then paint over it or the bleed through will just continue to pop through.
I decided not to fight it with the shellac and that this was the perfect piece to instead, try to blend it.  Originally, I had planned on adding a wash of Old White.  Instead, I used General Finishes Whitewash wood stain with a sponge brush and went over the chalk paint.  It looked great! It was thicker and did a better job of blending in the bleed through.  I have never used wood stain over paint before but this seems to have worked.  I then dry brushed the Old Ochre on top of the Whitewash wood stain.  I hope you followed along with that very long winded explanation!
I think once you see it, you will understand where I am taking it.  It is now blended in.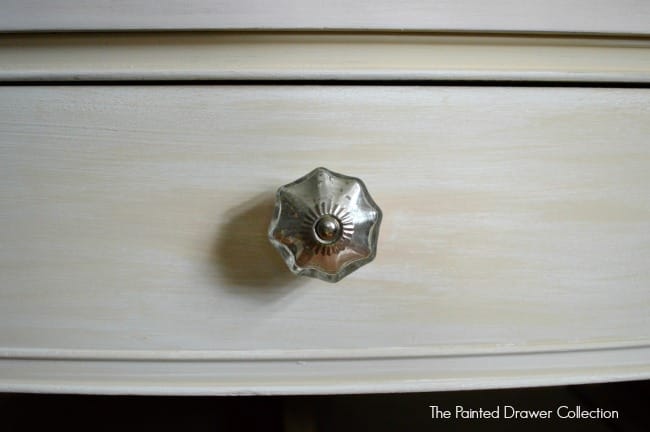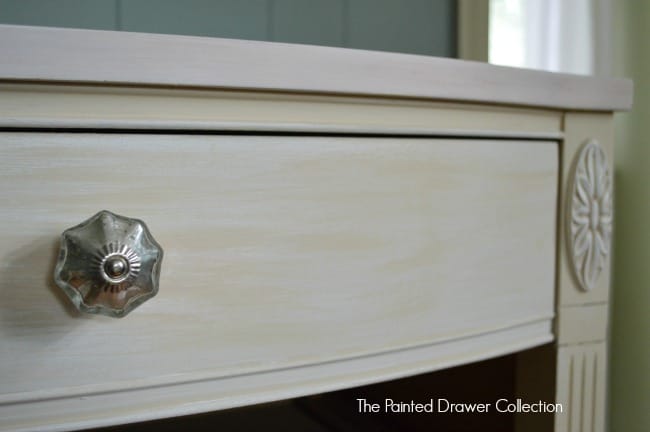 Tomorrow I hope to sand and seal it and have it ready for its glamour shots!  Here is a sneak peek of the detail.  Love!
Yesterday, I forgot to share this pic taken over the weekend.  I took my girls to the Selena Gomez concert in DC.   ♥ my girls!
Related articles across the web