My neighbor gave me this old caned back chair about a year ago.  I originally placed it into my living room (post HERE) but had since moved it into our family room.  It had the typical dings and scratches but other than that, it was in good shape.  I wasn't thrilled with the fabric but honestly, I am too busy to tackle it.  Instead, I decided to give it a makeover in white and see if that improved the look of the fabric.  I am happy to say that it did 🙂  The fabric does not look drab (as it did against the dark wood) and the whole chair has a great new vibe to it.
Here is the before.  You can also see how immaculately clean my house is 😉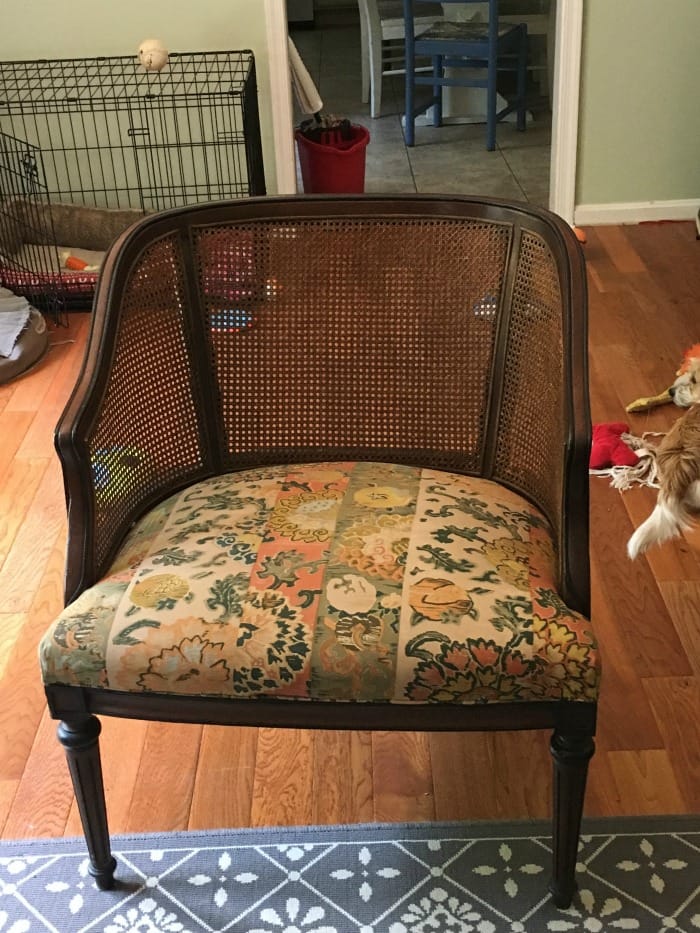 Here is the after!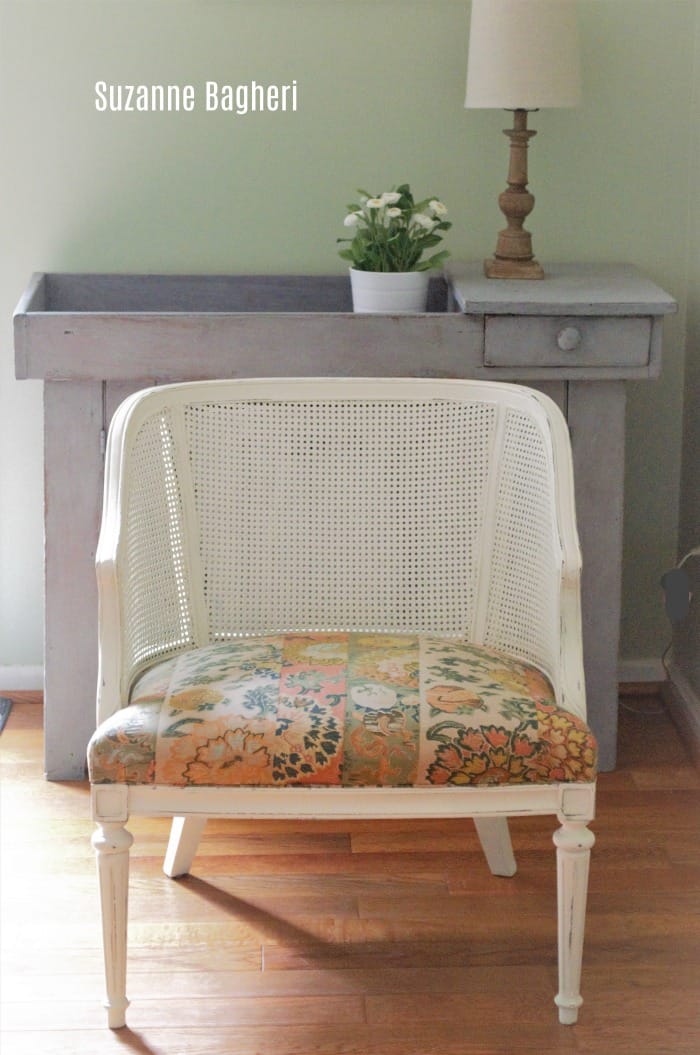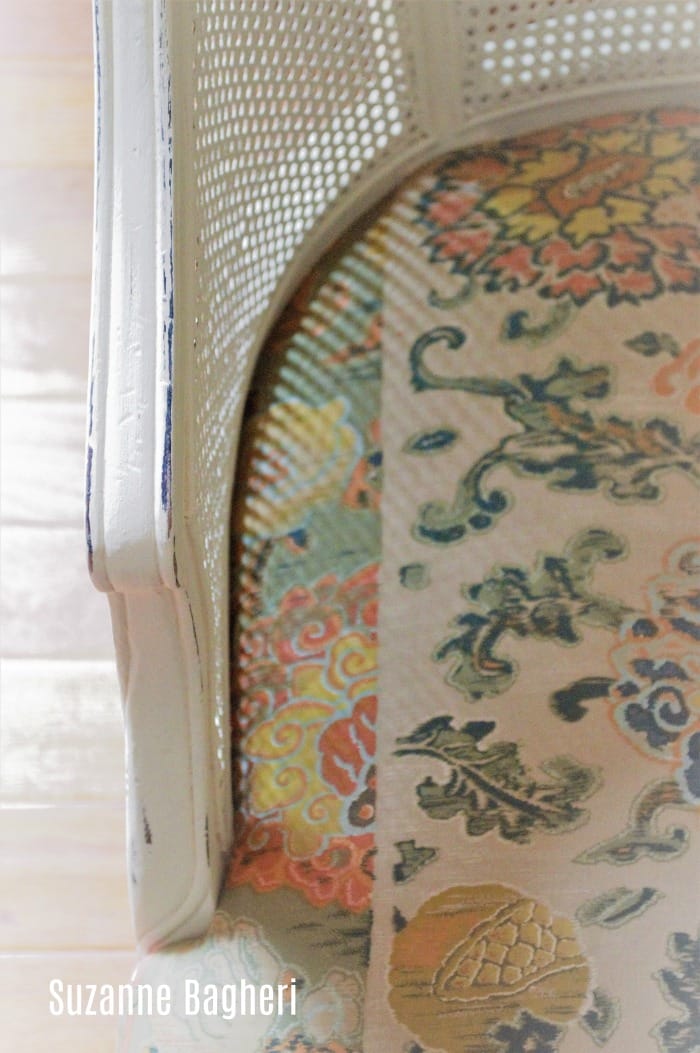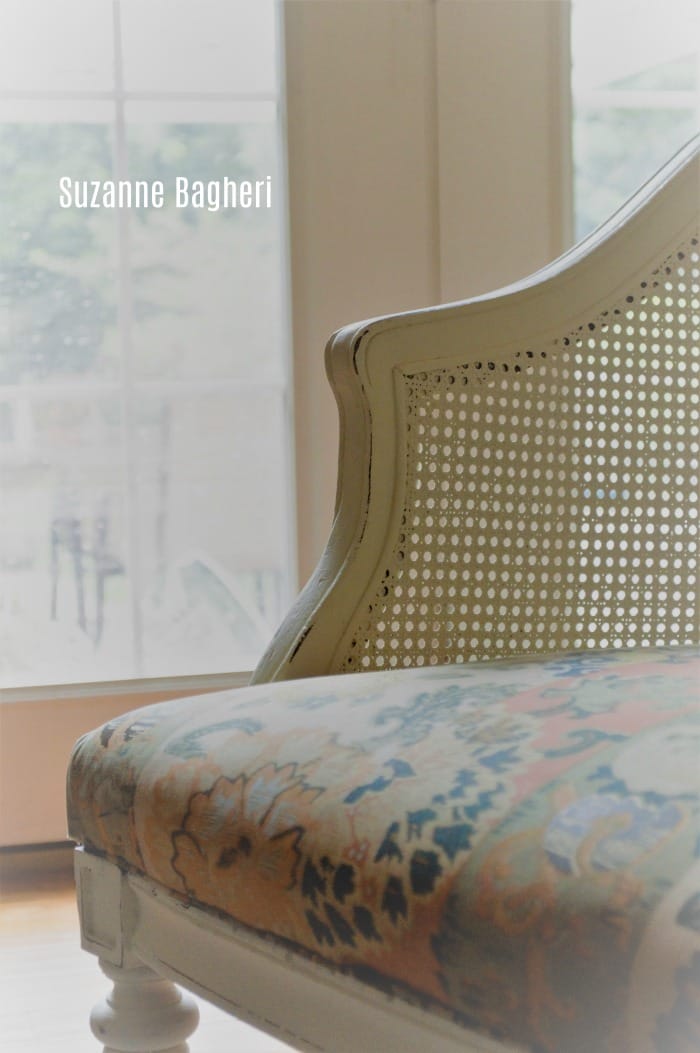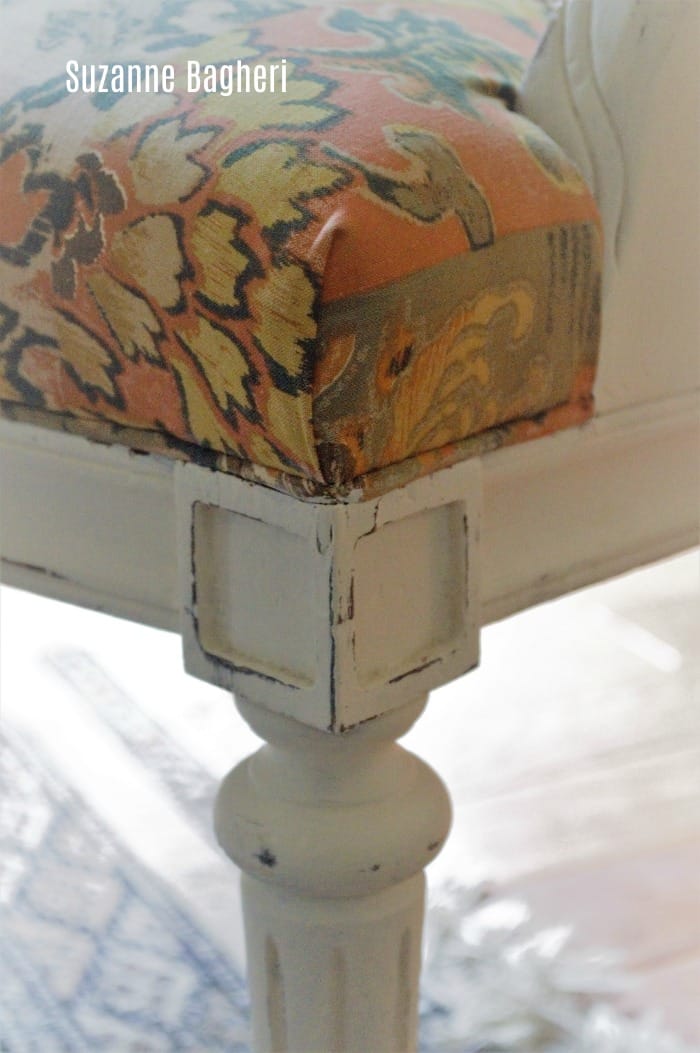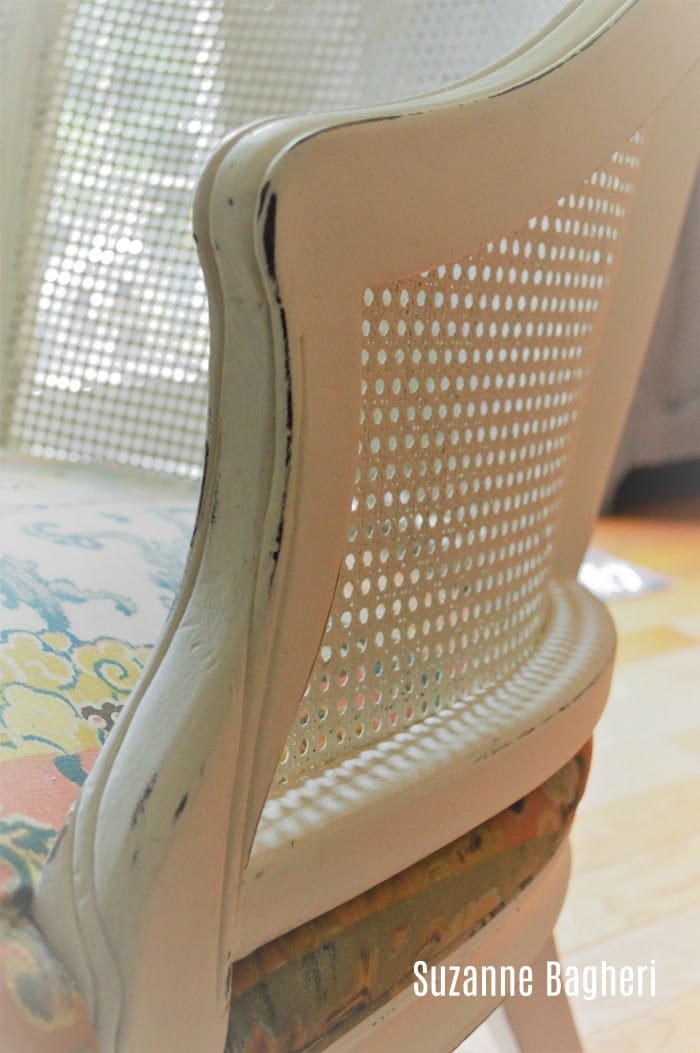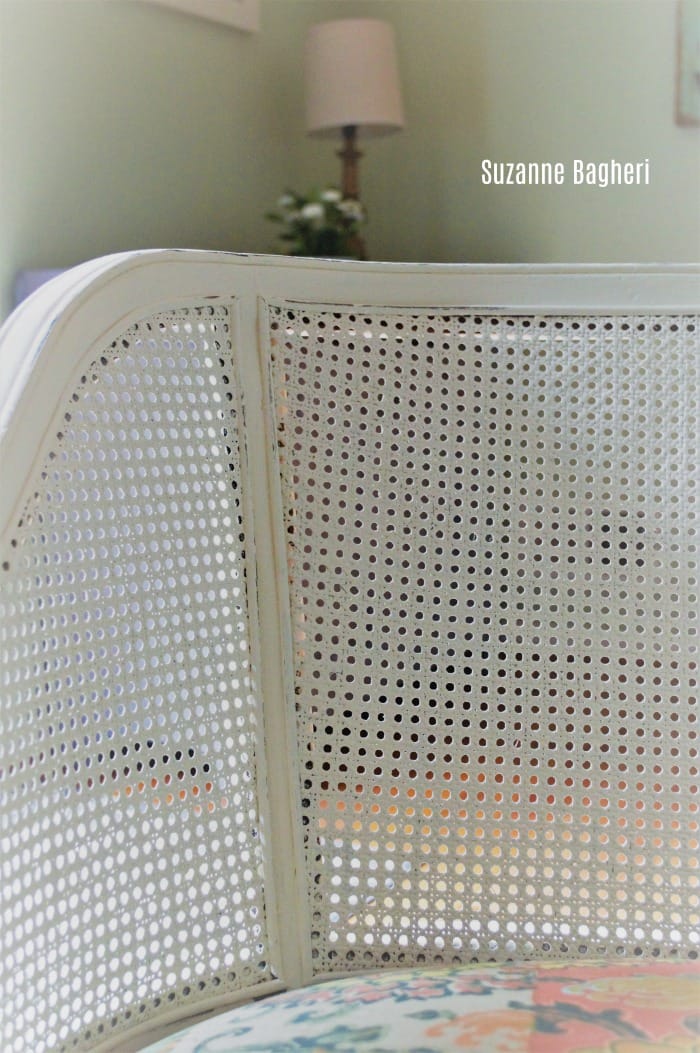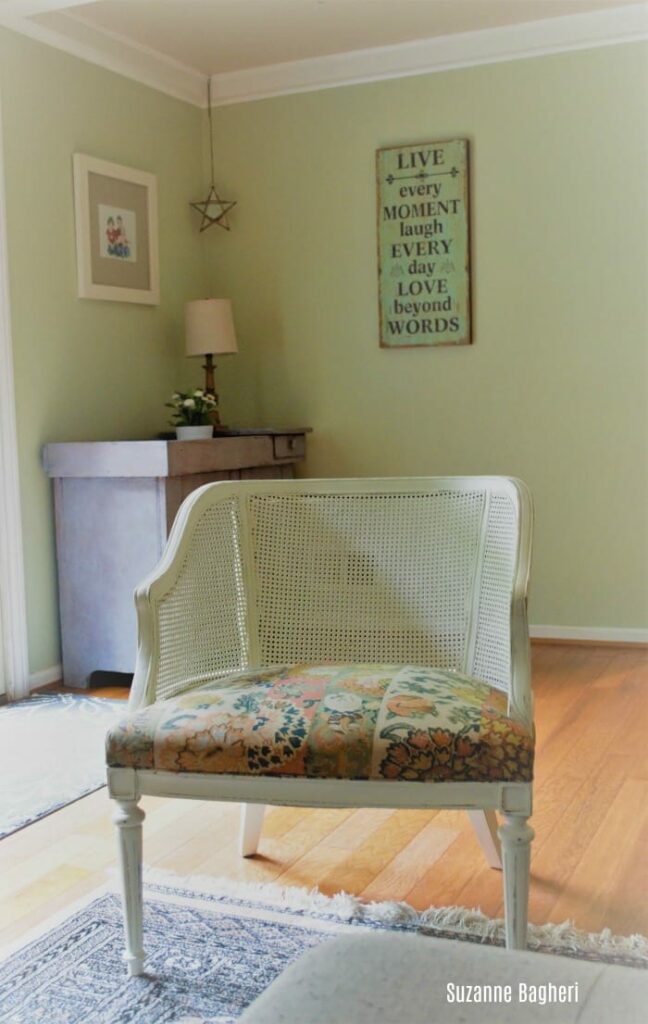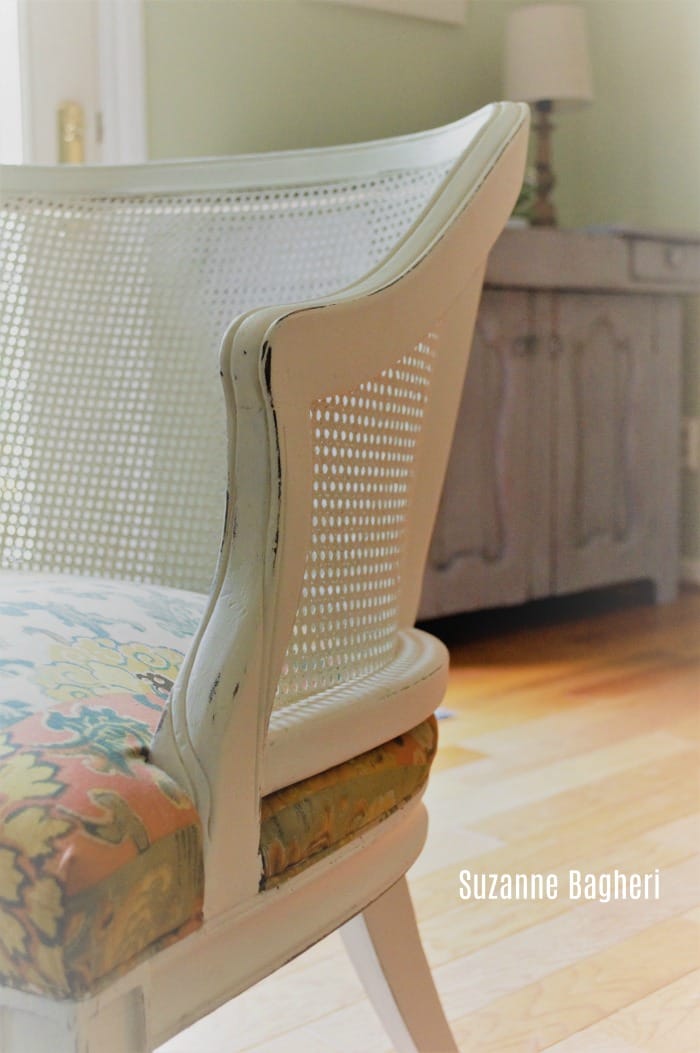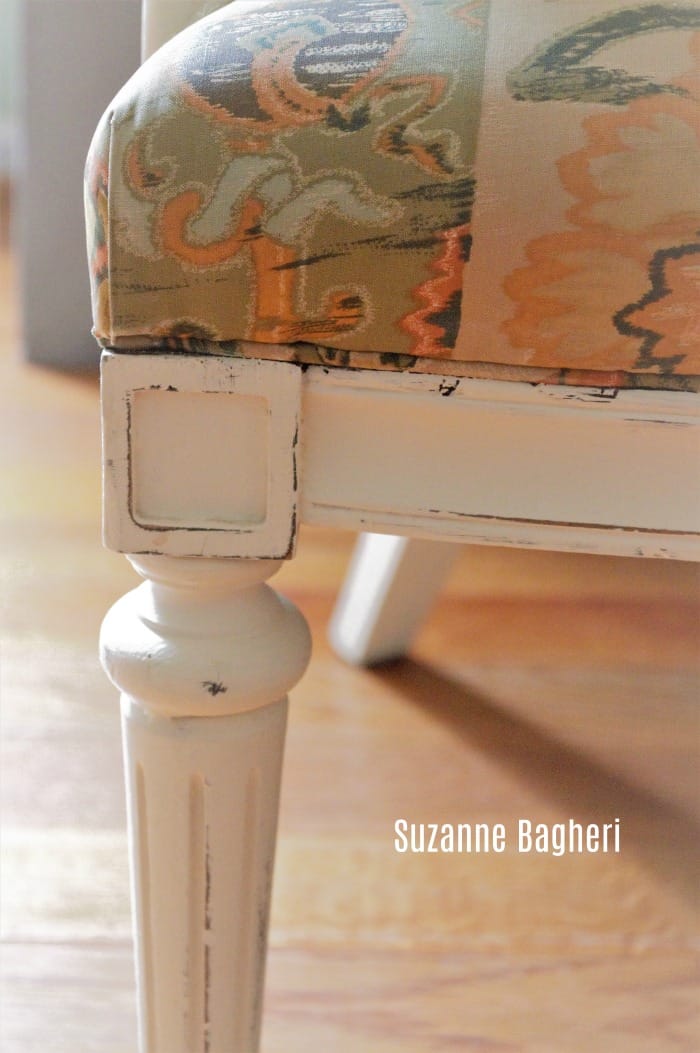 These chairs are a dime a dozen in the thrift stores and always make fantastic makeovers!