This week's FFM was true luck.  I was out and about the other day at the thrift store when I looked down and couldn't believe my eyes.  I found (what I thought) was the exact match to a small table that I shared with you all a few months ago (Before and After in Annie Sloan Aubusson for My Home).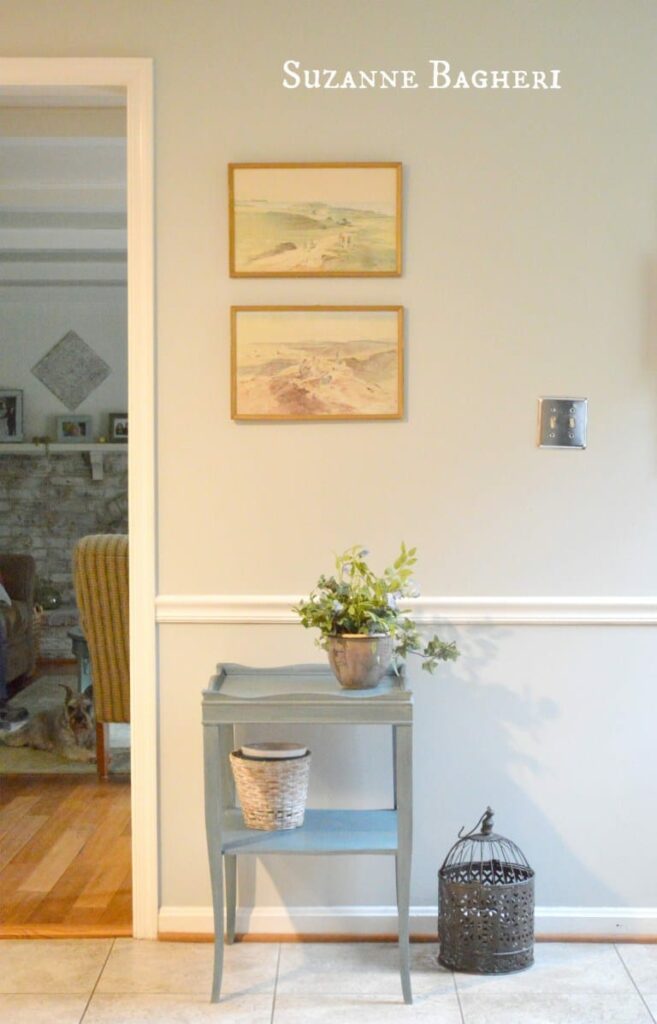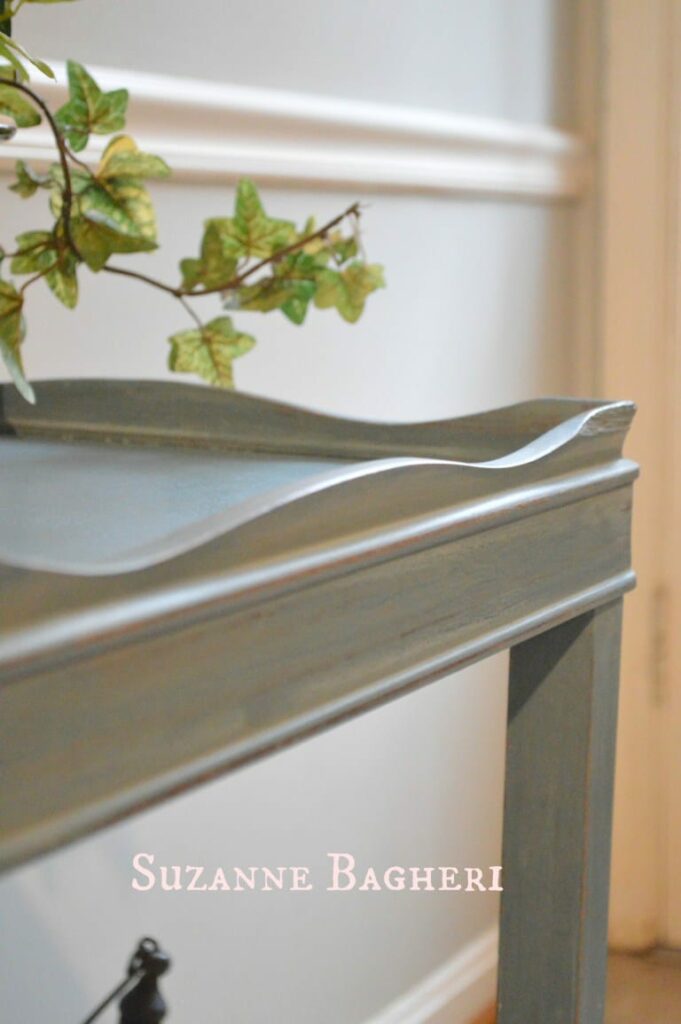 This is not an ordinary/find them all over the place, kind of table.  How very strange! I mean really, what are the odds?
Upon closer inspection at home, I found that it is actually slightly different.  The shelf edge is not scalloped and it is ever so slightly shorter.  However, the scalloped top is identical and the rest of the table matches.  What a great find!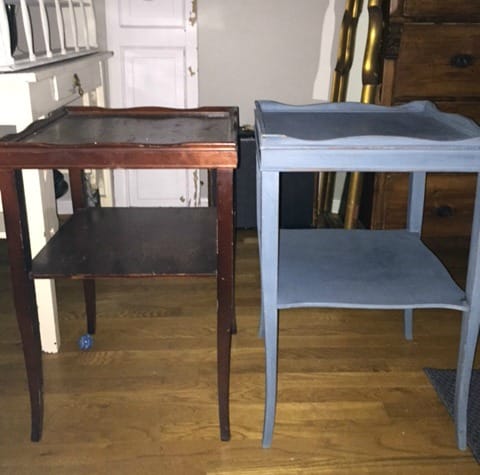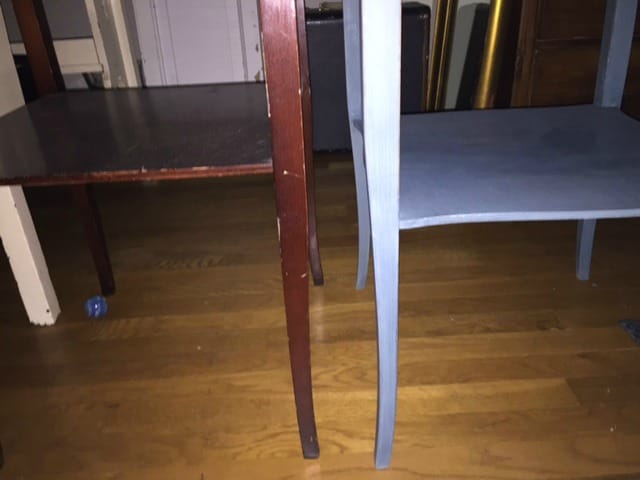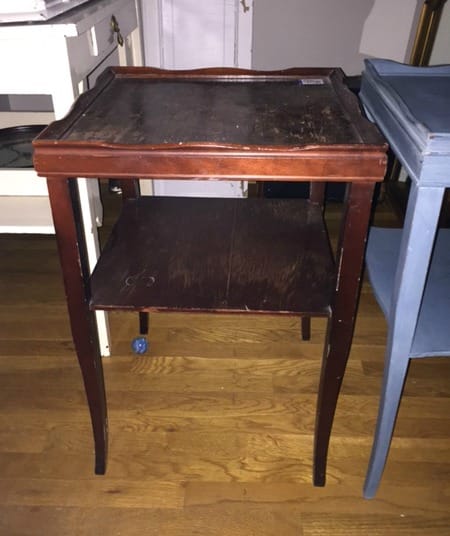 I can now paint it in the same method and make them a pair.
I will share the Hepplewhite Dresser makeover tomorrow 🙂  In case you missed it, here is the tutorial on how I refinished the top.  It's shaping up!