I'm on my way to New York to visit my sister and will bring back a ton of pics to share of the Brooklyn Carriage House!  Today I'm sharing a previous makeover of a boring cabinet that turned into a beauty.  I loved the paint color combo on this piece.  Have a great weekend!

The Greige Farmhouse Cabinet is done!
Remember the before?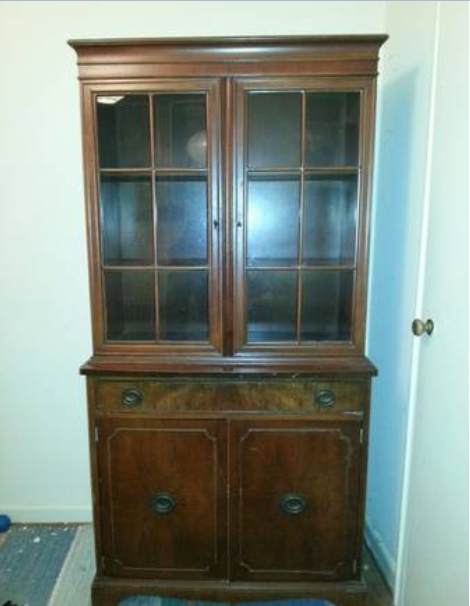 Here is the after!
I used Sherwin Williams "Perfect Greige" and mixed it with the Vintage Storehouse Restoration Company chalky powder to create a chalk paint.  It adhered nicely.  I used 220 to 400 grit to distress and sand it back to smoothness and Annie Sloan clear wax as a sealer.
The window panes add even more character to this very vintage piece.
I placed pretty paper onto the shelves and the inside of the drawer to add a pop of color.  The removable paper ties in with the pop of persimmon that was painted inside the bottom cabinet.
Replacing the hardware was not easy.  It took a trip to the Woodworkers Club to remove a stubborn screw from a door and a lot of wood filler before sanding them to smoothness.  New holes were drilled for the new pulls and I'm really happy I went to the trouble!
The new ceramic pulls give just the right touch.
It's done!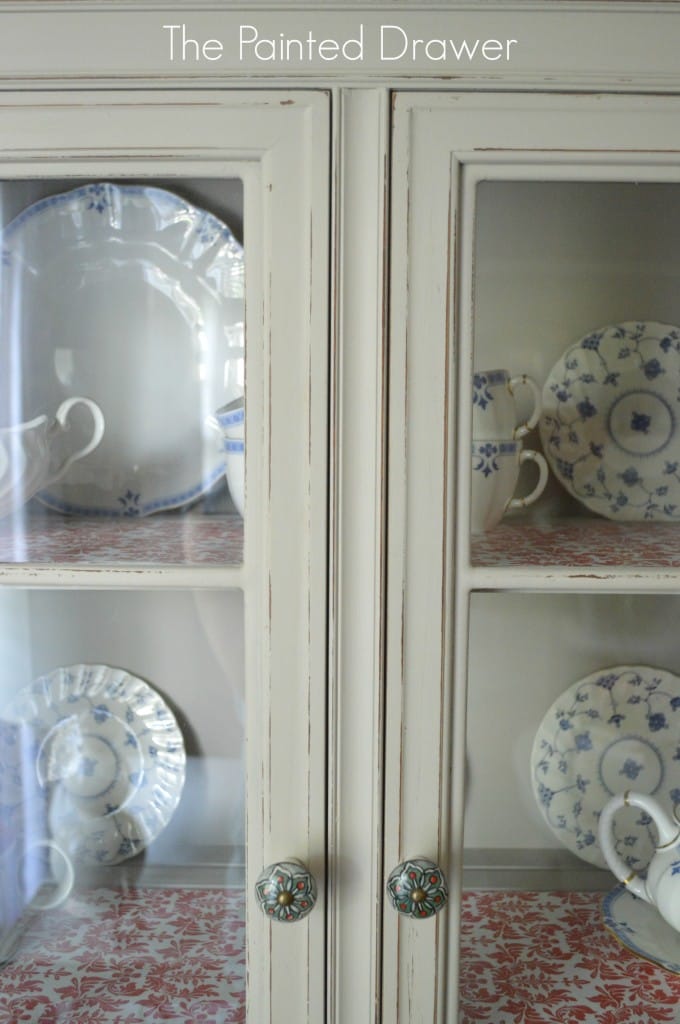 The Greige Farmhouse Cabinet with a Pop of Persimmon!