I picked up this little basket a few months ago at the thrift store.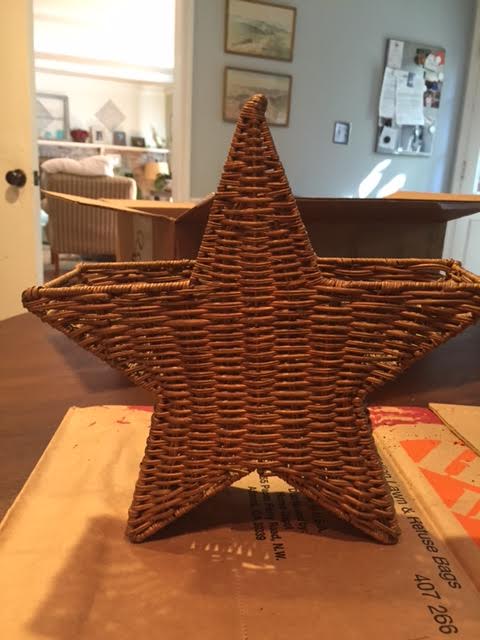 The star shape is unusual and so pretty.  I could have gone many ways with this one.  Red, white and blue for the Fourth of July came to mind.  However, I just love my coastal blues and I decided to give it a summer, beachy look.
I was lucky enough to have just received a full box of the new chalk based style paints from General Finishes.  This is my very generous thank you gift for being one of this year's judges for the General Finishes Design Challenge Contest.  Oh, my!  I couldn't wait any longer and opened up both  Stillwater and Limestone for this project.  One is a blue/gray and the other a whiter gray.  Very beachy.
First I applied the Stillwater blue, then the Limestone and then again I added a touch of Stillwater.  Voila!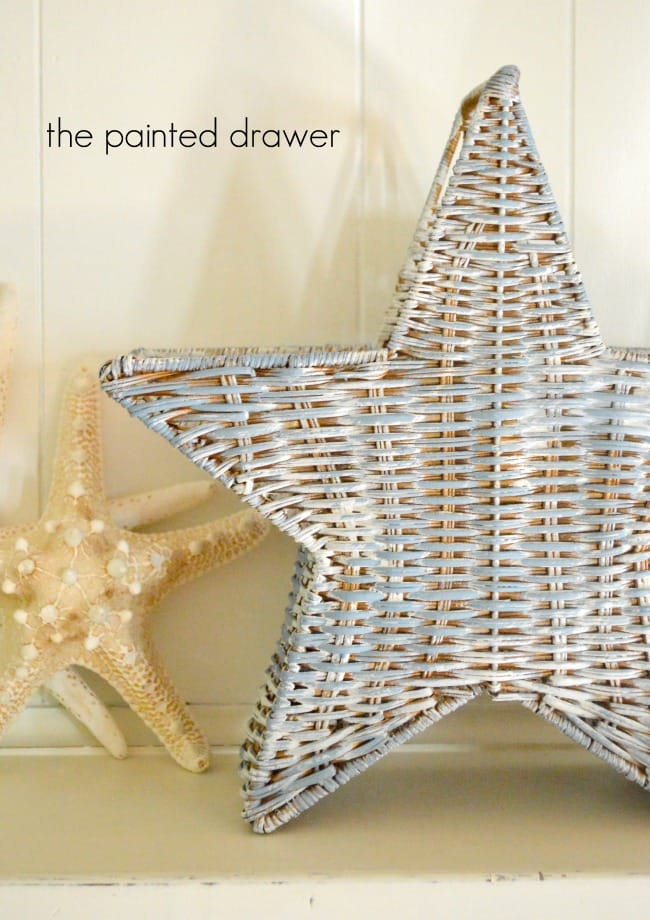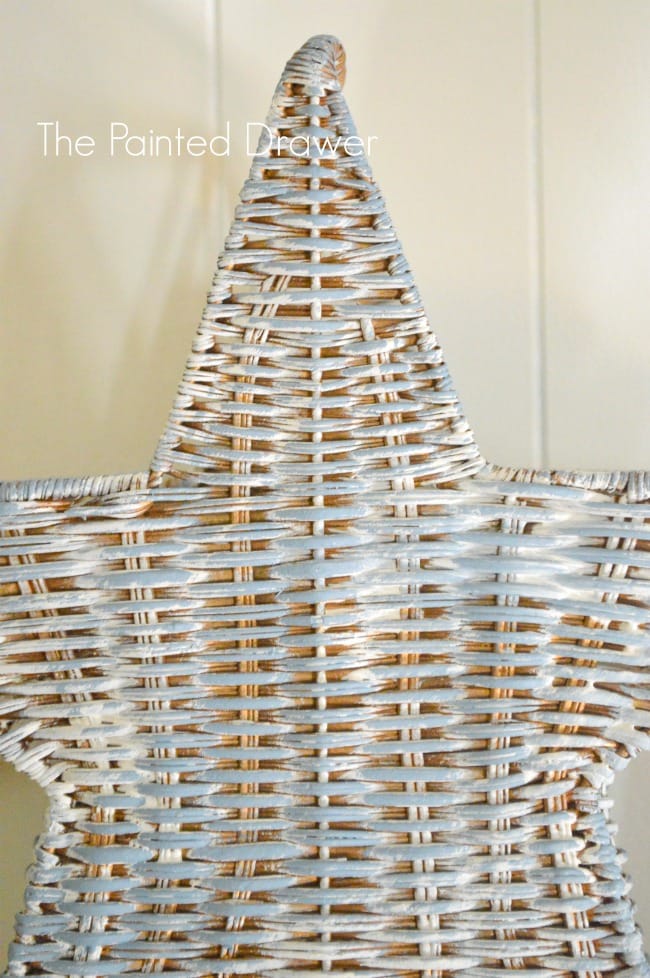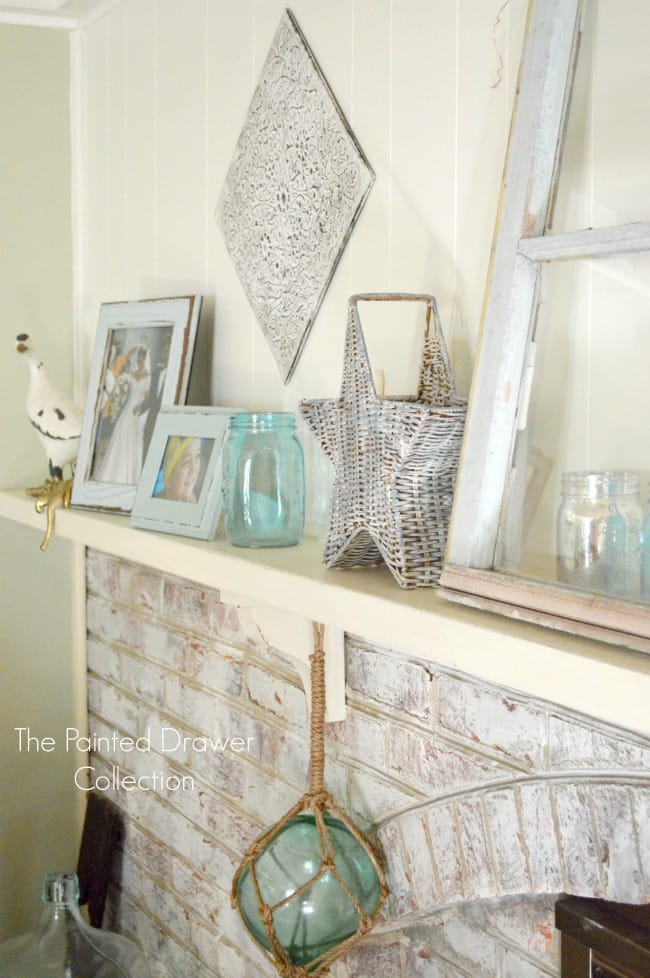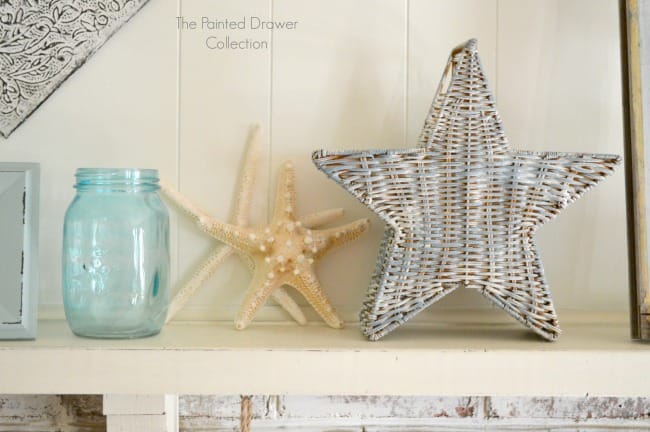 A summer look for the thrift store basket!  The full post on my family room's Summer Room Refresh is HERE.  Enjoy!