Yesterday I shared how the French Drexel Dresser was shaping up.  I had painted the base coat in General Finishes Driftwood and was looking for a whitewashed finish.  I decided to add their Winter White Glaze on top and then distress.  I managed to finish it today and am so happy with the result. This dresser was beautiful to begin with and the paint/glaze has really brought it back to life.  The top has been refinished and stained dark walnut which sets off the finish nicely.
I'm going to share a bunch of pics.  I tried to capture the hues of the finish and hope I managed to.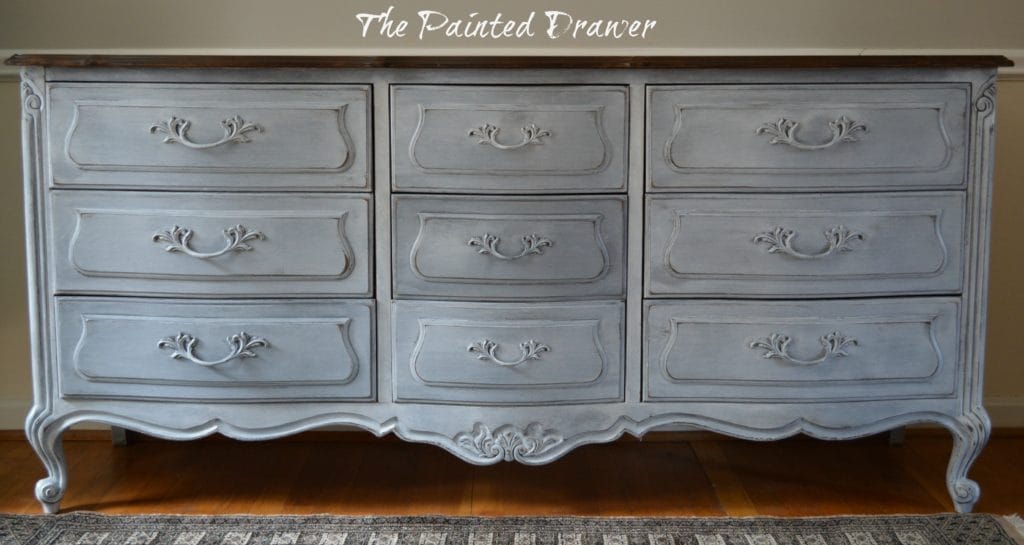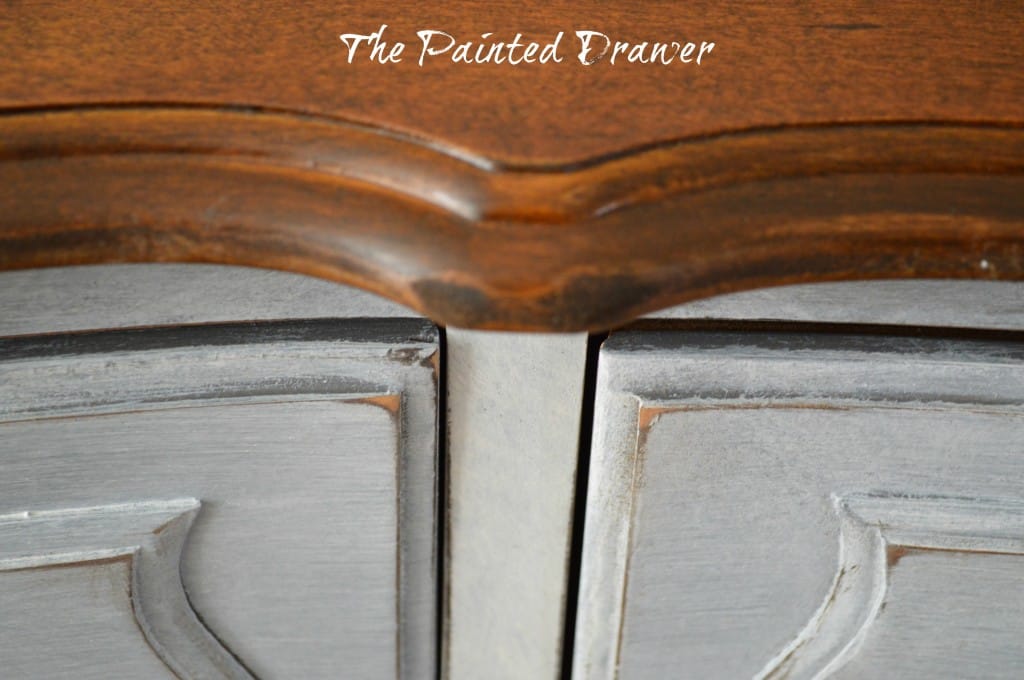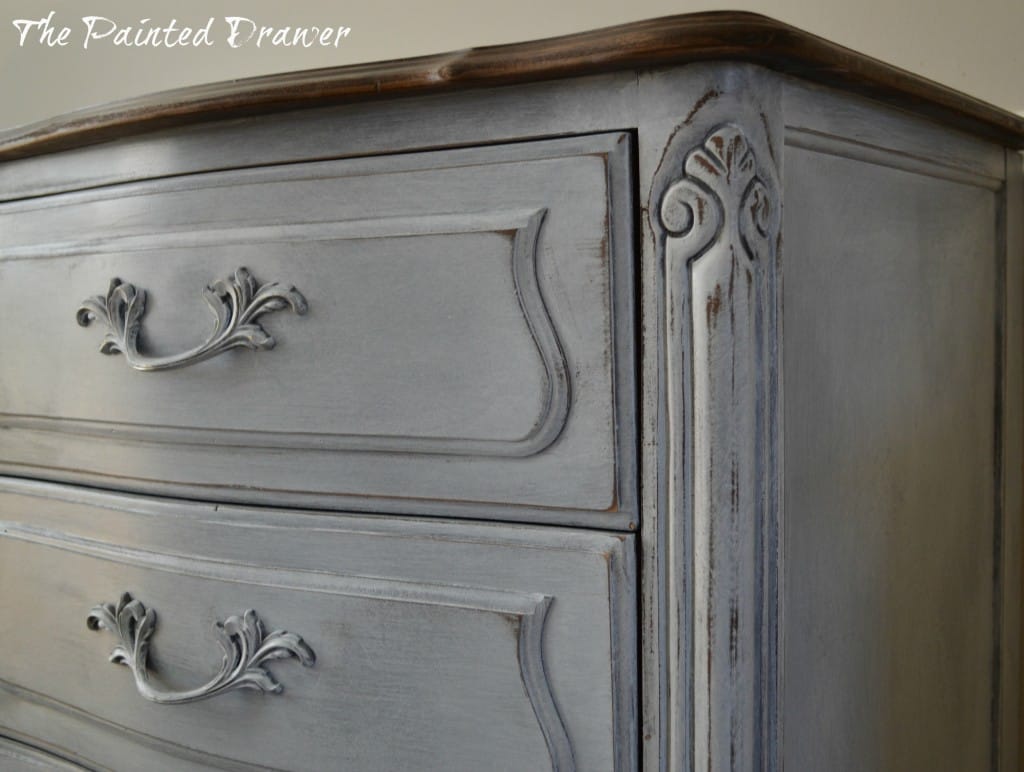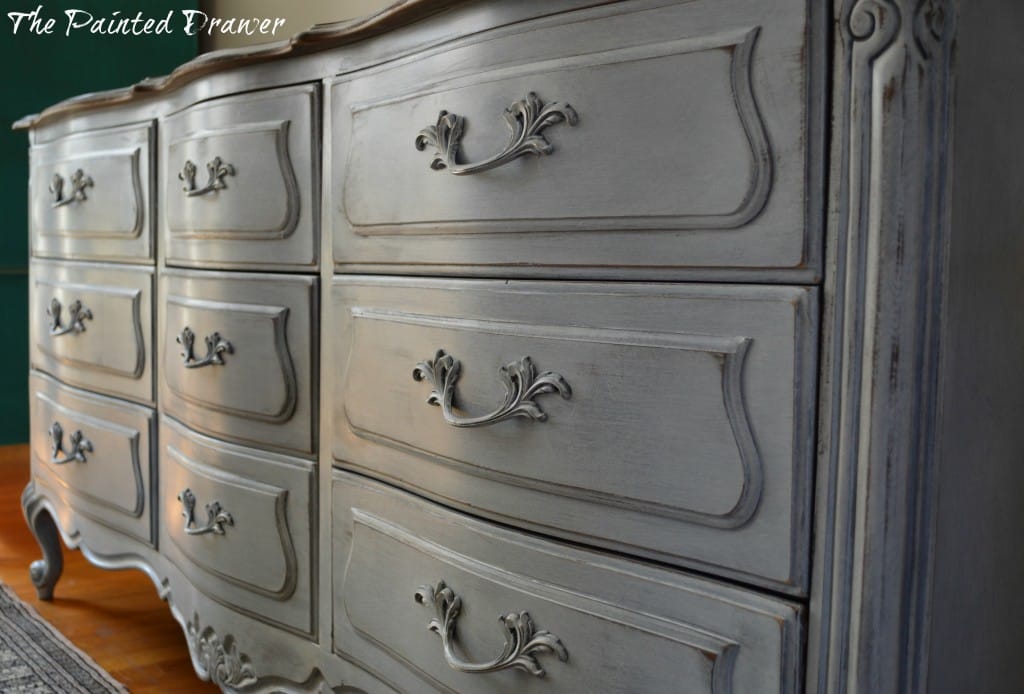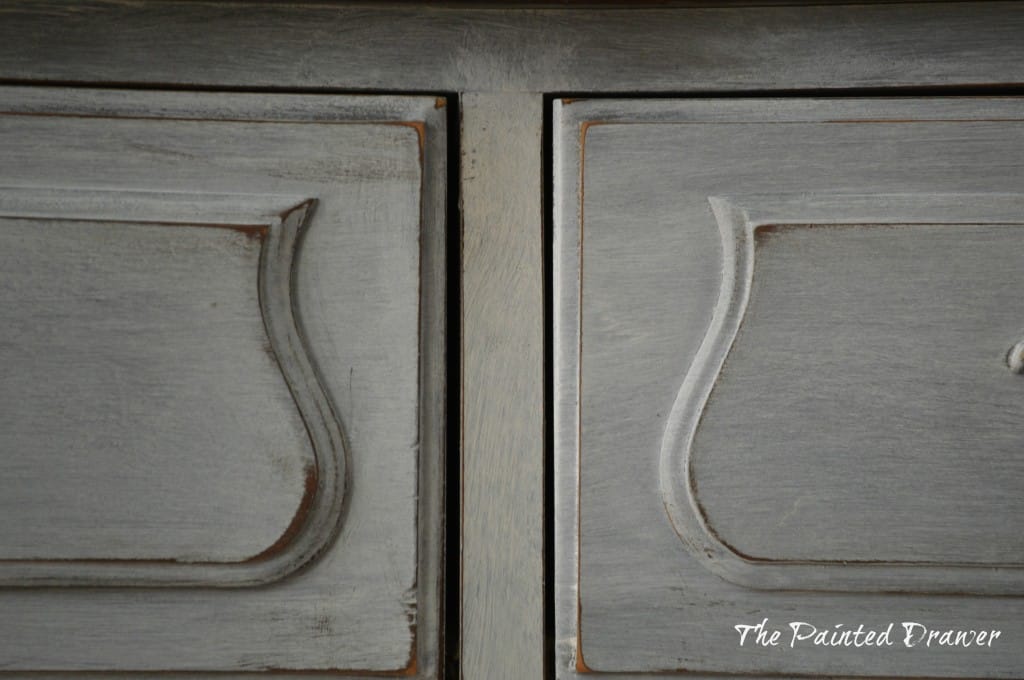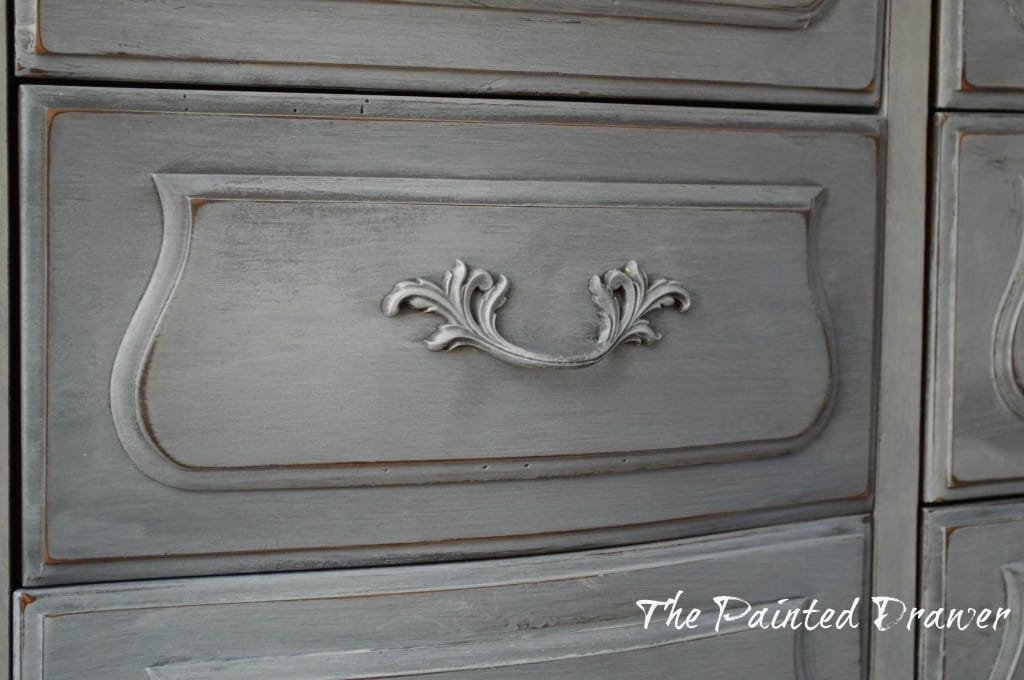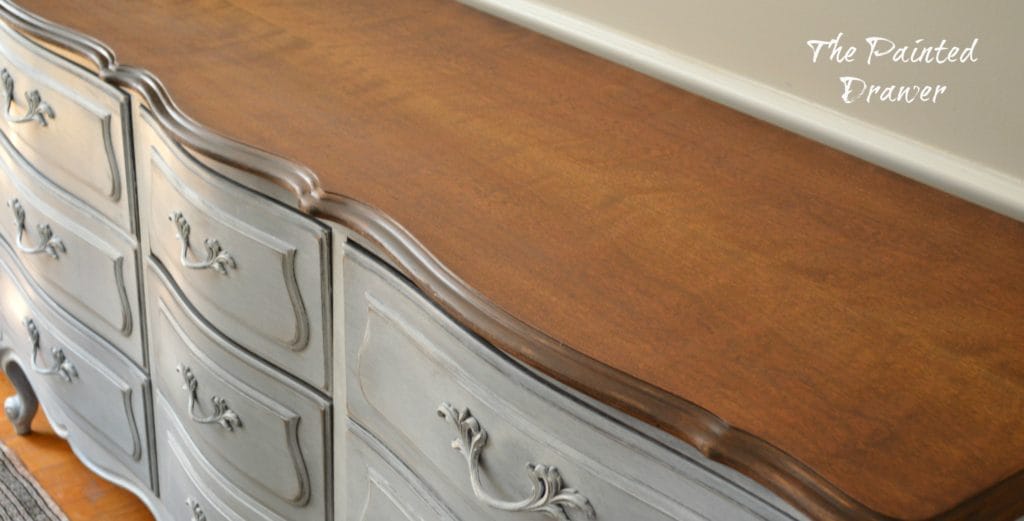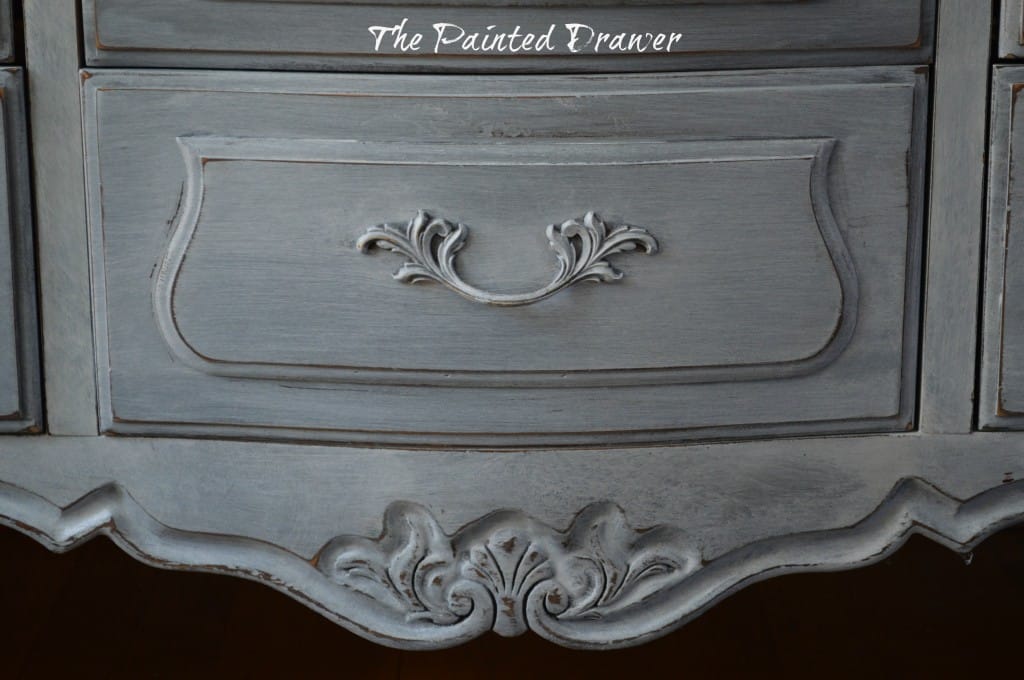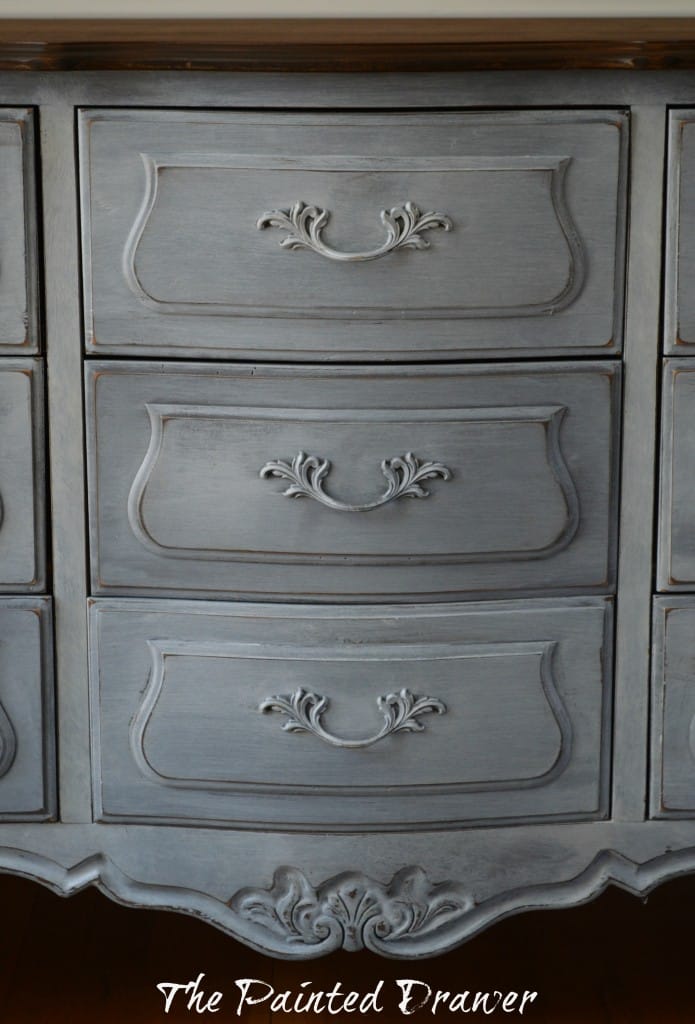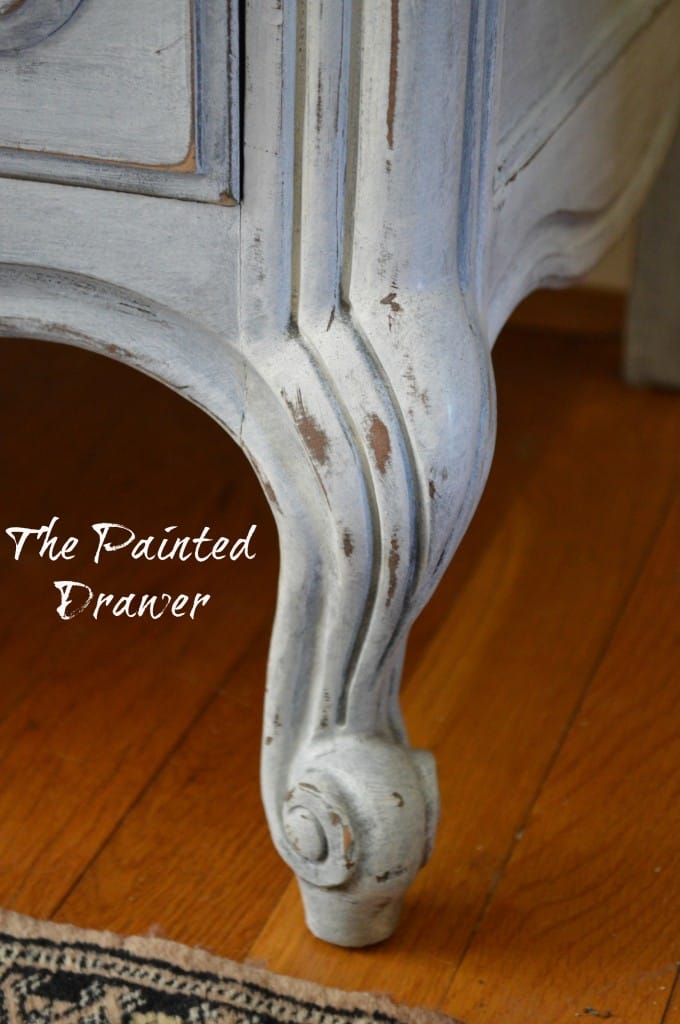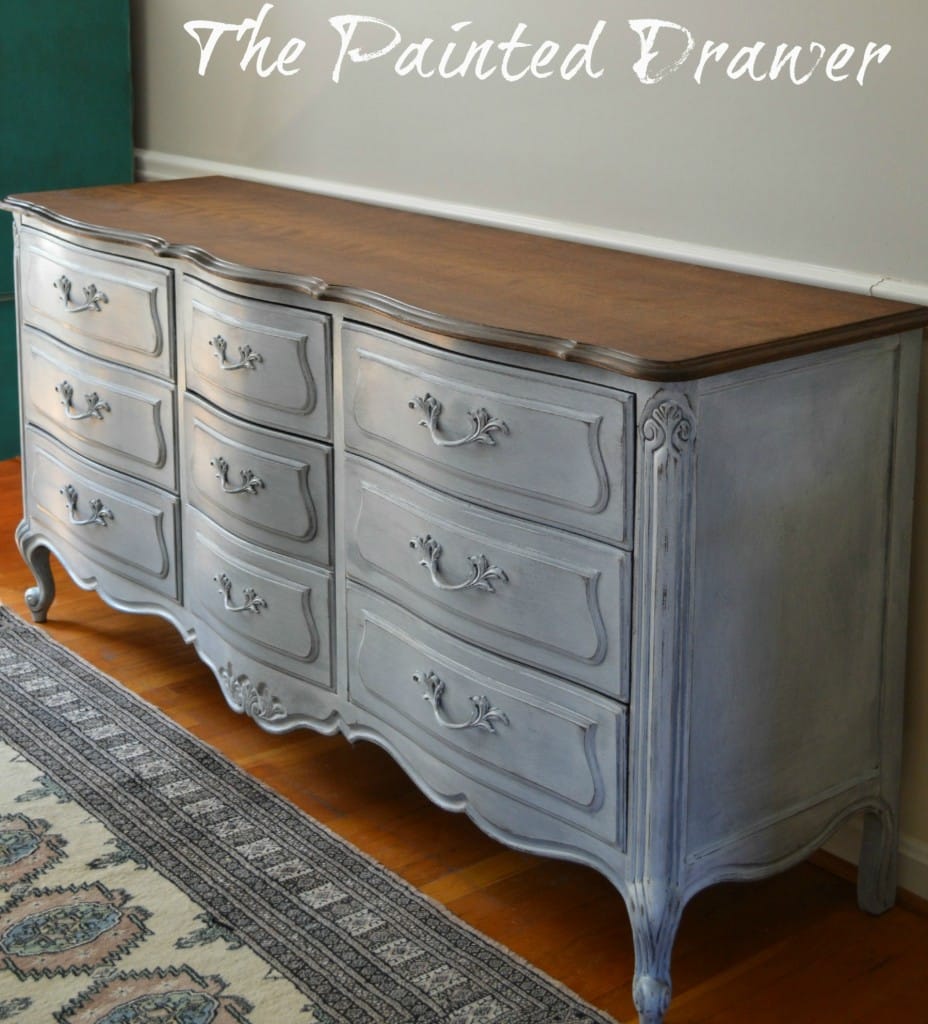 Enjoy the weekend, everyone!
Just listed on Etsy