Dear Readers, please give Lynn some advice! We are looking forward to your ideas!
Last week, you all gave Cathy fantastic suggestions for her empire table makeover. She was thrilled with the response!  She ended up using General Finishes Java Gel stain on the top and their Antique White on the bottom with a glaze. She wanted to say thanks to everyone and sent a pic of the finished table to share.  Lovely!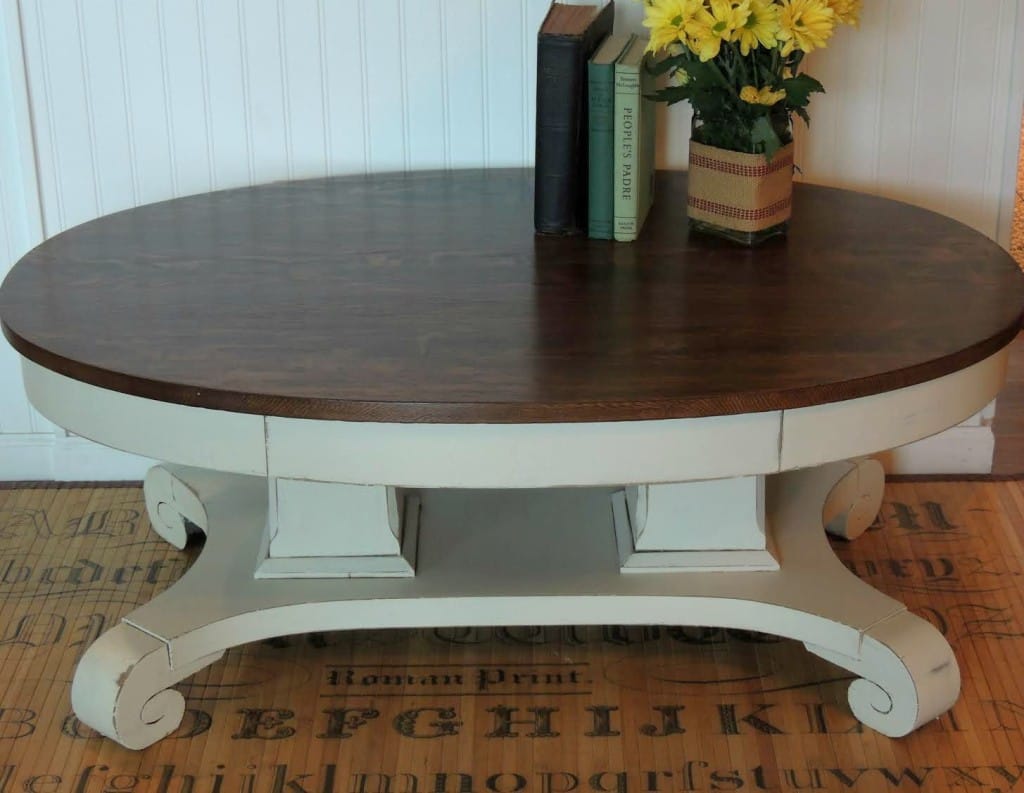 Now on to this week!
Lynn wrote asking for help with her son's bedroom makeover.  Her son just turned 12 and his room is in need of an update from a little boy room to an almost teen room.  I've been there!
Lynn wants to paint the walls in a light gray with a darker, almost battleship gray as an accent wall.  Her son loves horses and his decor is mostly cowboy/horse themed.  She found this fantastic bedroom set and wants to incorporate it into the room.  She is unsure of what color to go with.  The dresser is a great size and has fantastic detail.  It's the detail that is, in her words, giving her fits!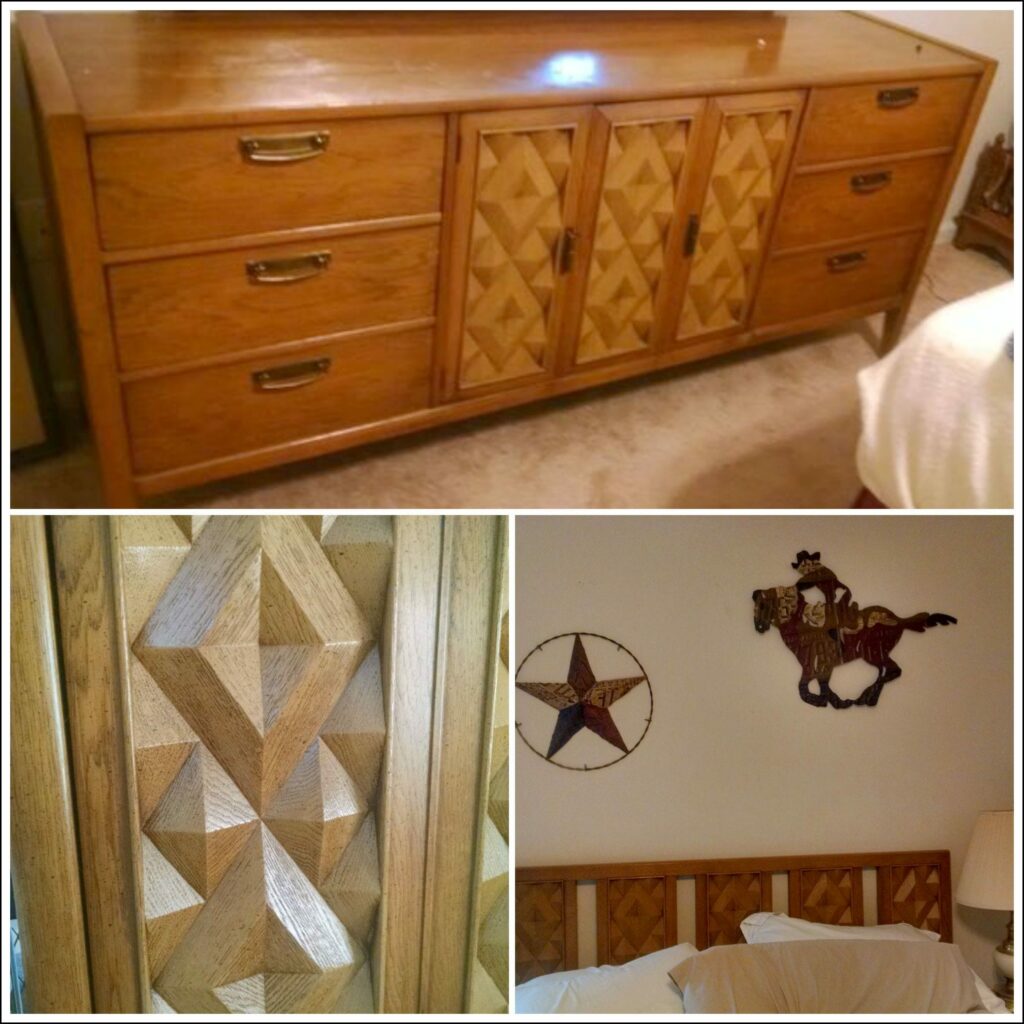 I feel that she should go with navy on the furniture.  Navy blue is classic and looks great against gray.  My instinct is to not distress the detail and keep the set sharp looking.  Her son will be a teenager soon and may want a more modern look in just a few years.   The furniture will be more transitional if she doesn't distress it. The cowboy and horse theme can be added with her fun pieces on the walls that can be changed out as he grows.  She can add pops of either red or orange in the bedding and throw pillows and install roman shades on the windows with a navy blue stripe. I think a throw rug by the bed will also look good.
OK, folks!  What Would YOU Do?  I can't wait to read your suggestions!
Do you have a design question to share on the blog? Shoot me an email and some pics to share!