I first shared the pretty nightstand that belongs to this set a few weeks ago.  I finished the matching dresser today and wow – they are stunning!  It is amazing how a new paint color can really transform a piece from one look to something totally different.
Here is the "before" pic of the dresser.  It was a basic, off-white color and although the pulls were very pretty, they needed to be switched out for a totally new look.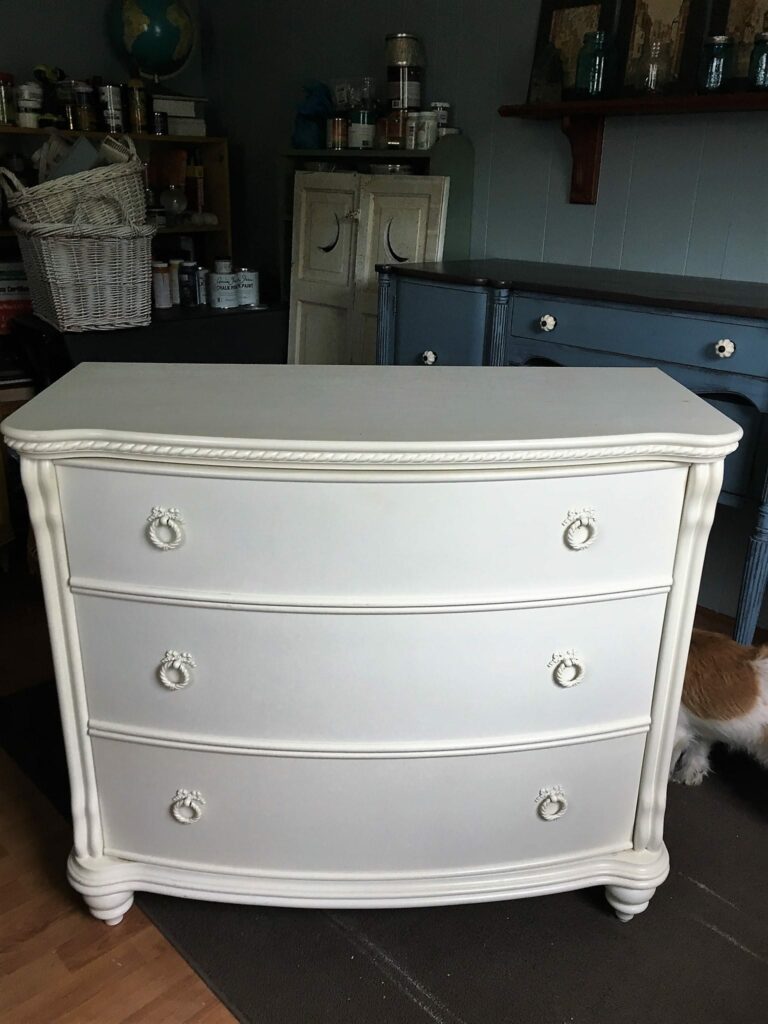 The bedroom set is actually not vintage or even that old but a few coats of Annie Sloan Chalk Paint in Paris Grey gave it charm!  I also really love the new glass pulls.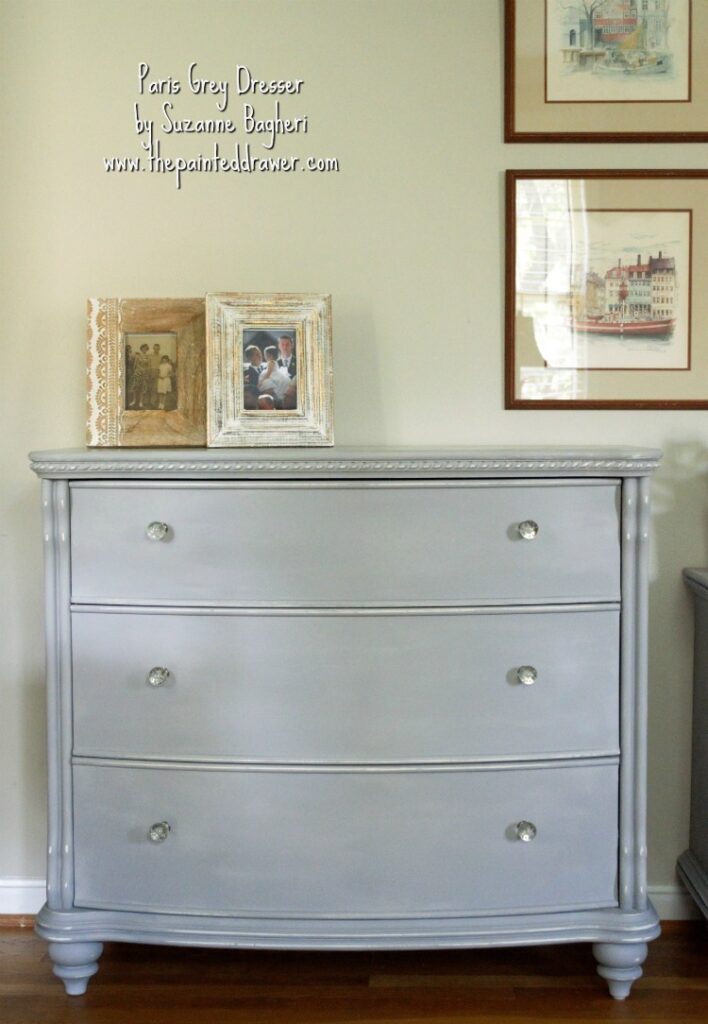 The paint really allows the detail to pop.  All of the curves are noticeable now and the white peeks out from under that pretty gray.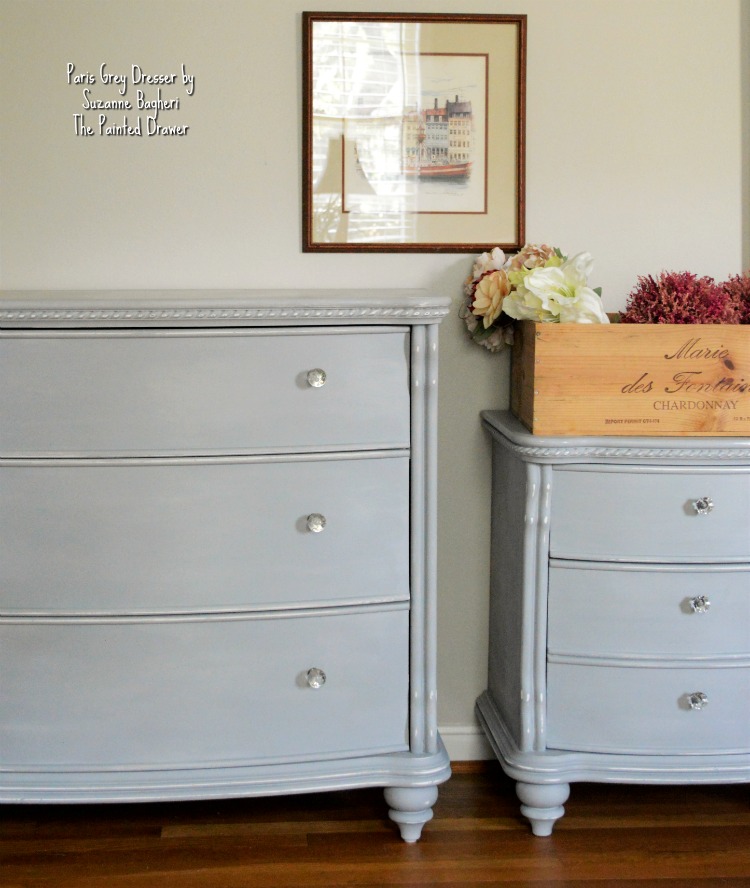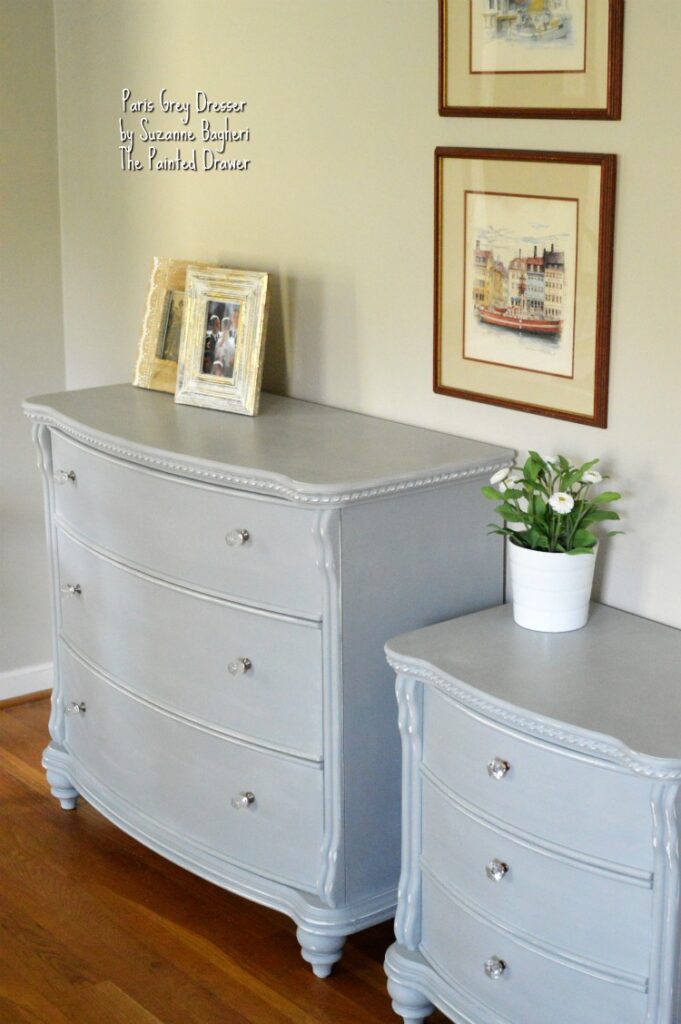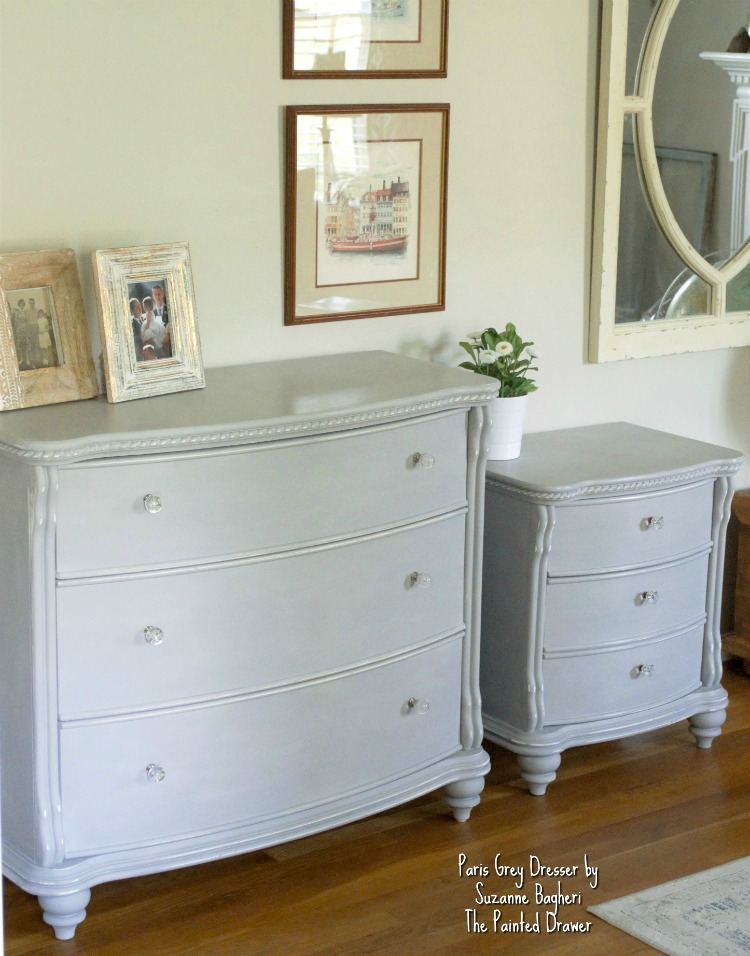 Have a great weekend, everyone!