Last spring I finished this gorgeous, vintage sideboard and listed it on Etsy.
Amy found it, fell in love and bought it.  She was looking for a piece that had a deep drawer to accommodate a sink – yes, you know what's coming!
I am so excited to share her bathroom renovation pictures!  Her project is complete and here is the vintage sideboard's transformation into a new, gorgeous bathroom vanity.
Fantastic!
Now on to this week's favorite find!
The Farmhouse Chair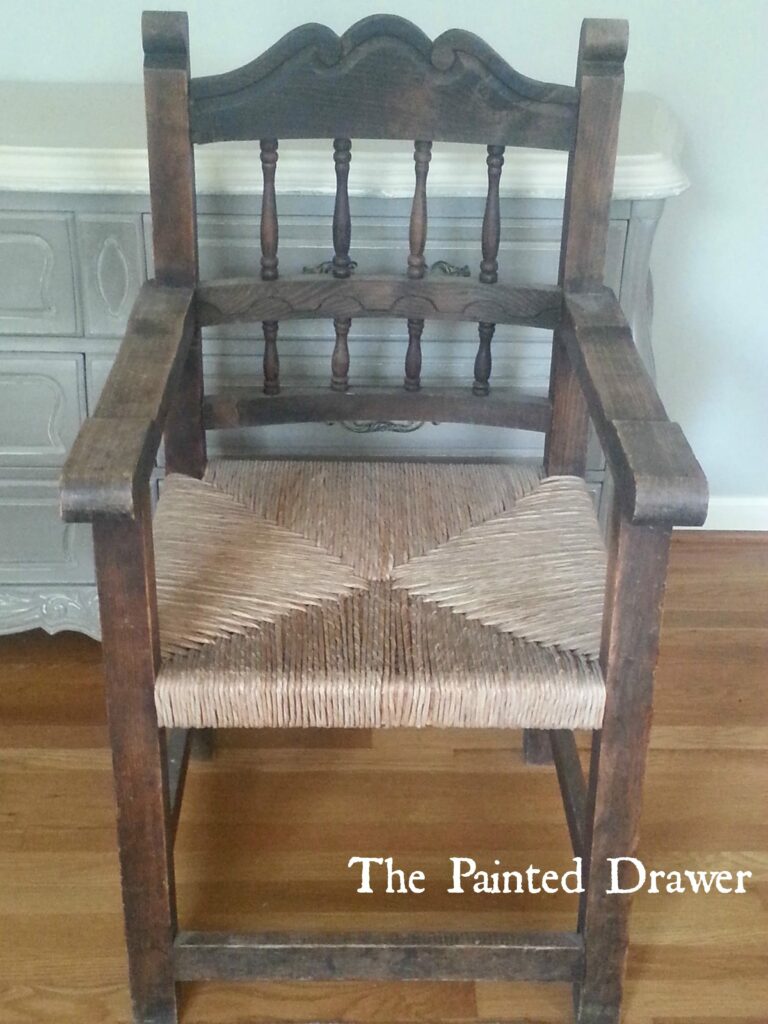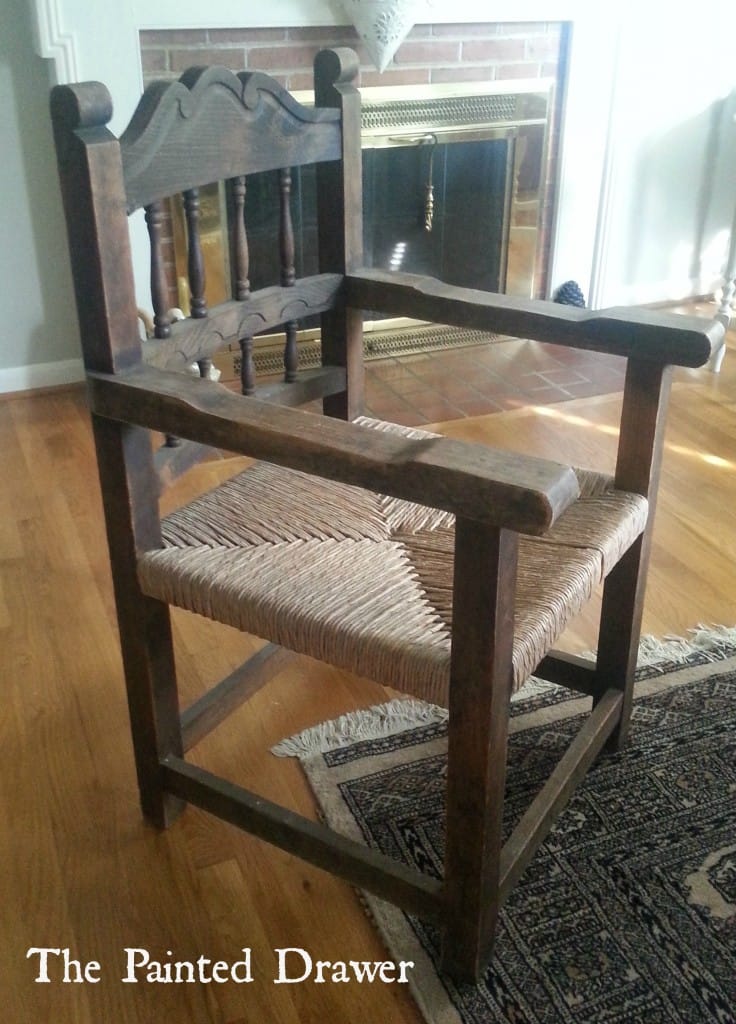 Can't wait to put a whitewash on this one 🙂