Happy Tuesday, everyone! I hope you all enjoyed your holiday weekend. We went for a long bike ride, attending multiple kid's basketball games and to the movies. Unfortunately, I'm under the weather with a nasty cold that seems to be making its way through our family and now it's my turn 🙁
Since I didn't share a post yesterday, I missed this week's favorite find. Well, here it is! A very sweet and very farmhouse looking desk. I found it last week at a local haunt and was very pleased.  I picture it in a farmhouse kitchen with its planked back and charming curves.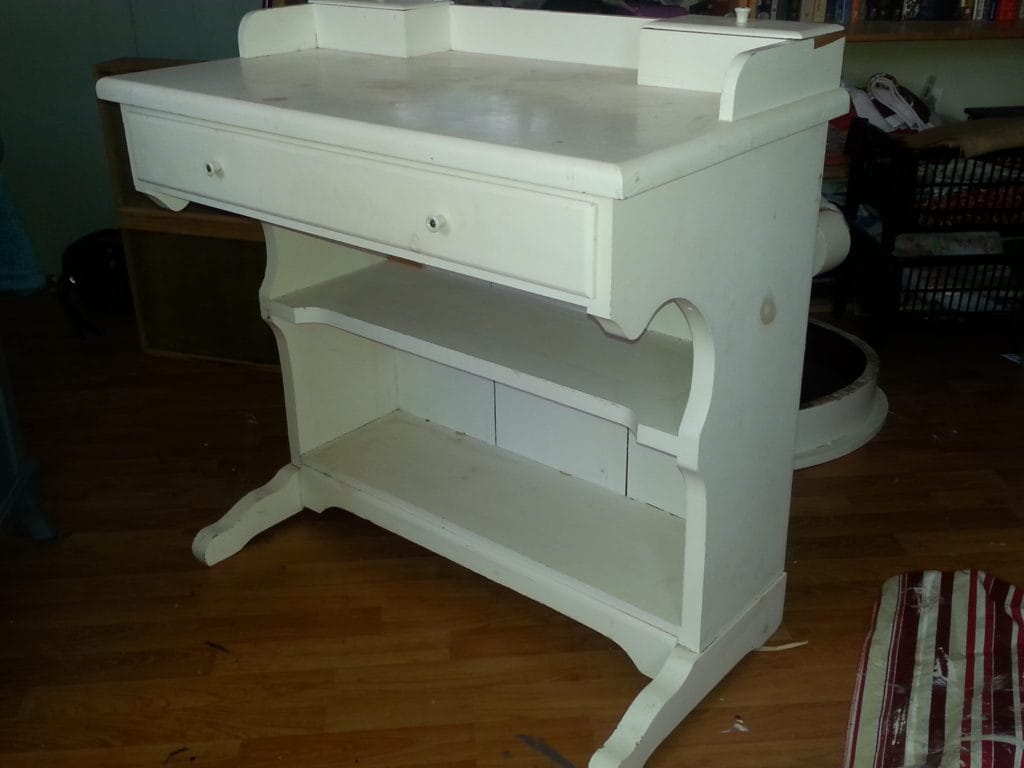 I worked on it over the weekend and am so happy with the result!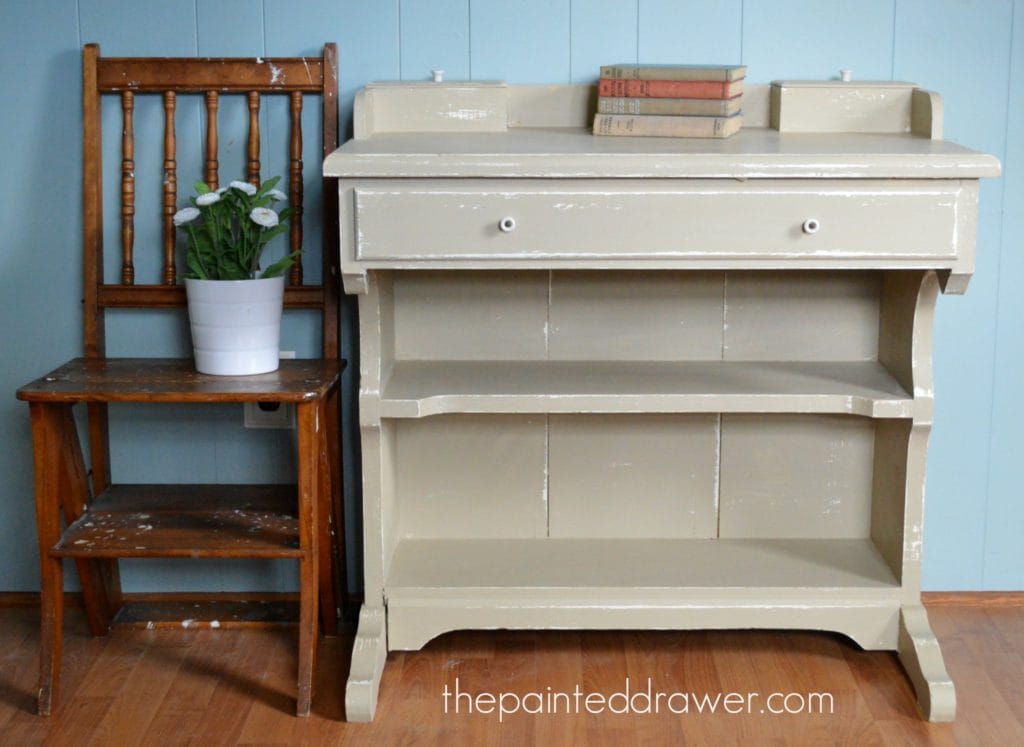 The original paint was an oil-based white that was pretty dinged up (hard to tell from the photo) and really dirty. I added a few coats of General Finishes Millstone over the white. Taking a really strong grit sandpaper (160) I went to town and really distressed this one to give it that farmhouse vibe.
The white looks sweet peeking out underneath the Millstone. I also applied a clear wax to seal the whole piece.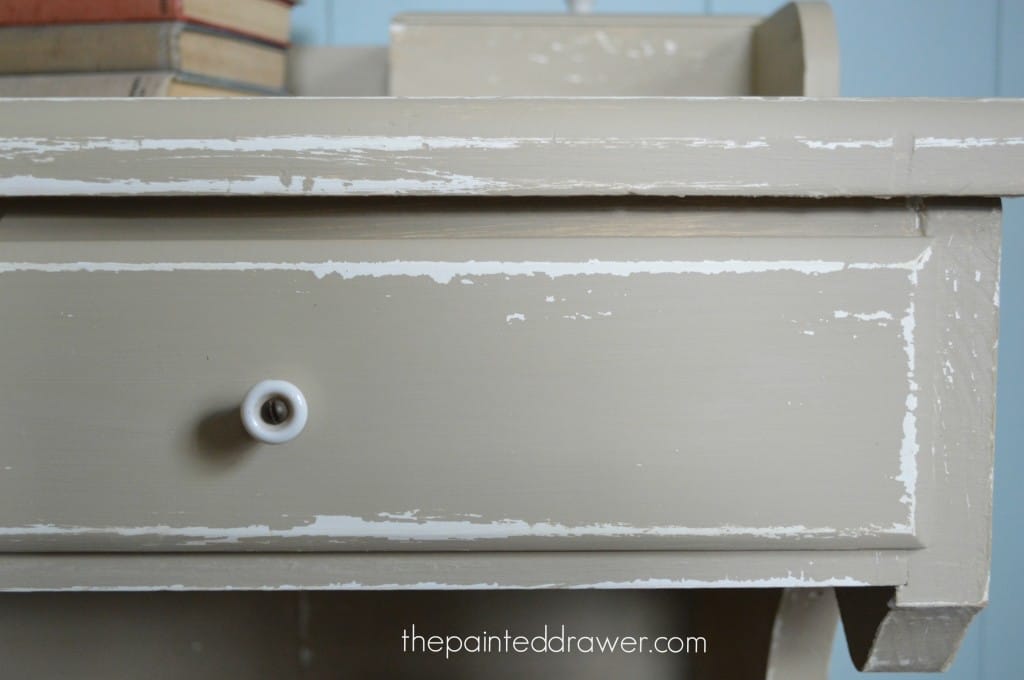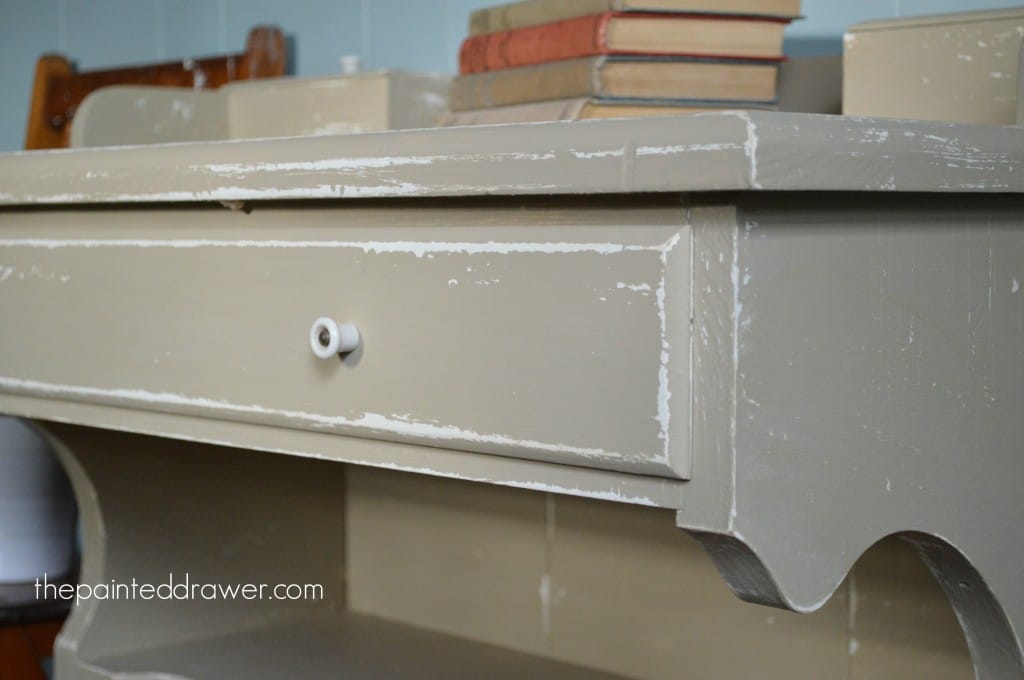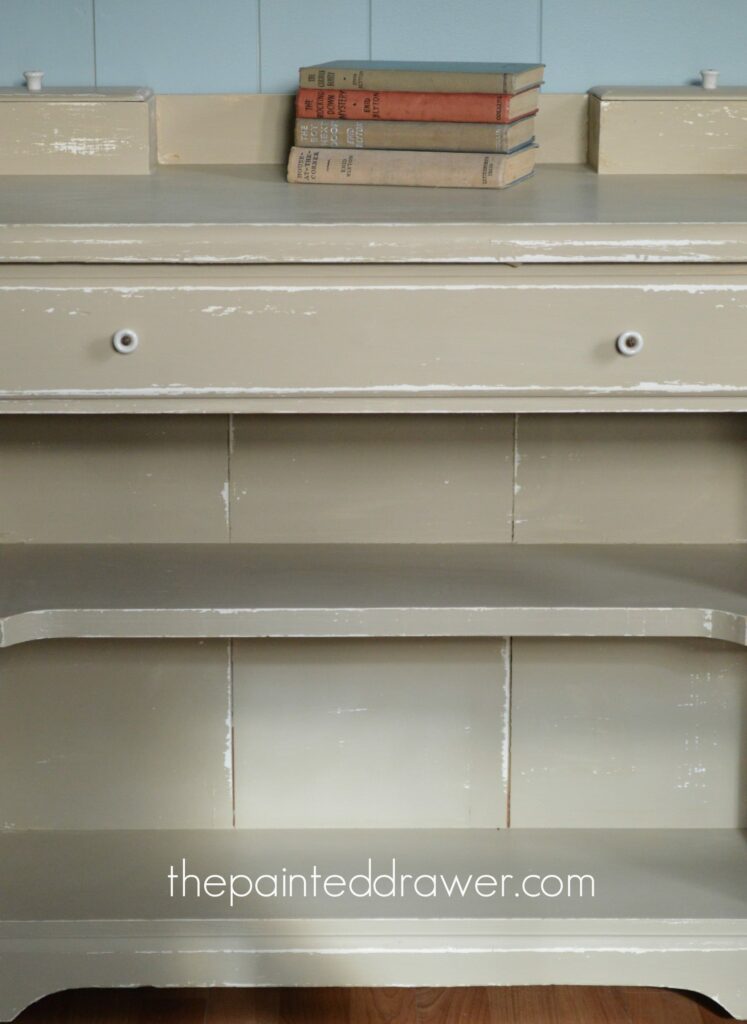 This desk is very sweet with curves and details.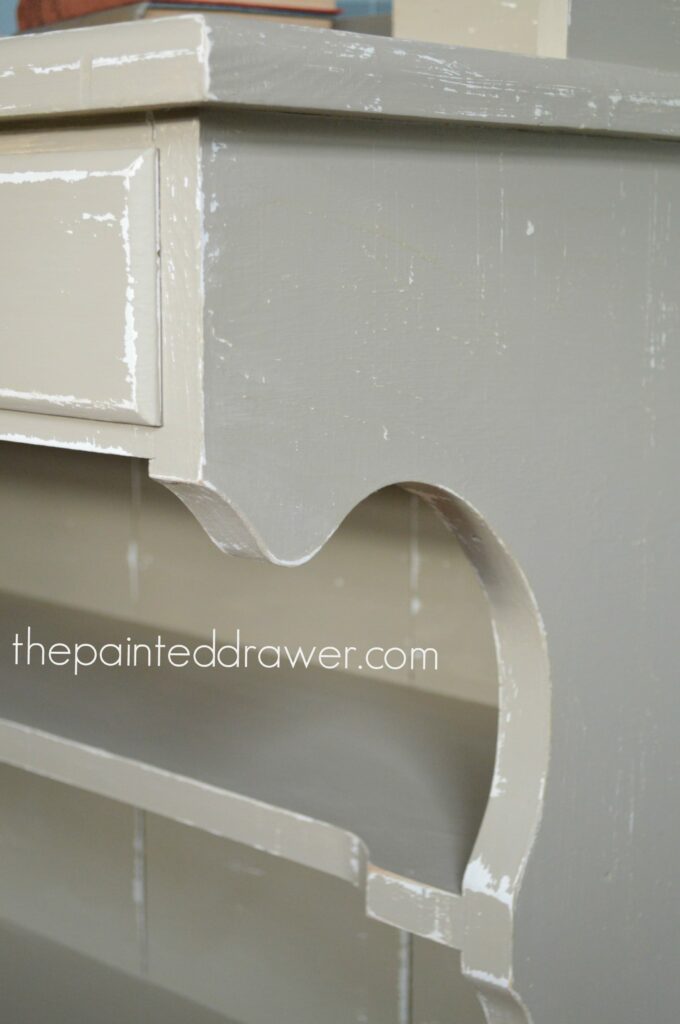 I also am a fan of the original white ceramic pulls.  They look great against the contrasting paint.
The desk has little cubby drawers on top.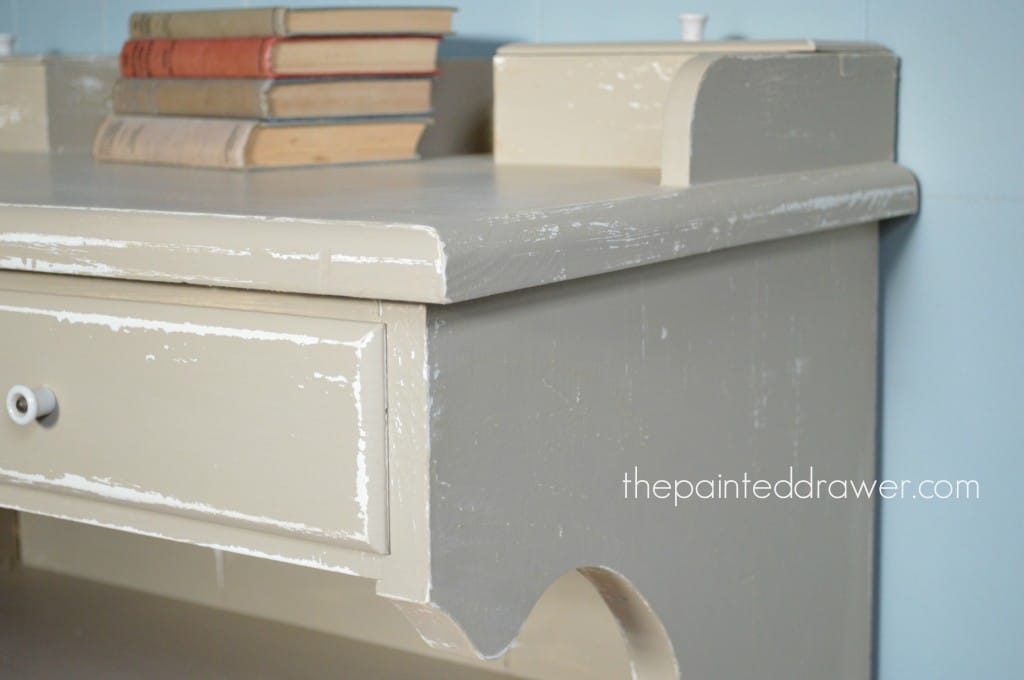 I am a big fan of General Finishes Millstone for creating a cottage look. This piece shows why!
Join the Fun! I Always Love More Subscribers!