When this drum table was advertised on Craigslist at a reasonable price, I jumped at it.  My son and I drove to a small house that turned out to be the filthiest house that I have ever been inside – and trust me, I have been in many filthy houses hunting for treasure!  It stank of smoke, the carpet was stained beyond recognition, there was a large menacing dog barking at us from somewhere within the depths of the hovel, and a woman who was likely my age but looked 80 was there to show me the table.  I paid her the cash, grabbed the table and quickly escaped.
Amazingly, the table is lovely!  Well worth the adventure, too.  I really ♥ drum tables.  The round shape accommodates any space in a room which makes them so versatile.  They exude character and the details and legs are lovely.  Here is my favorite find "before" with Lucky photo bombing.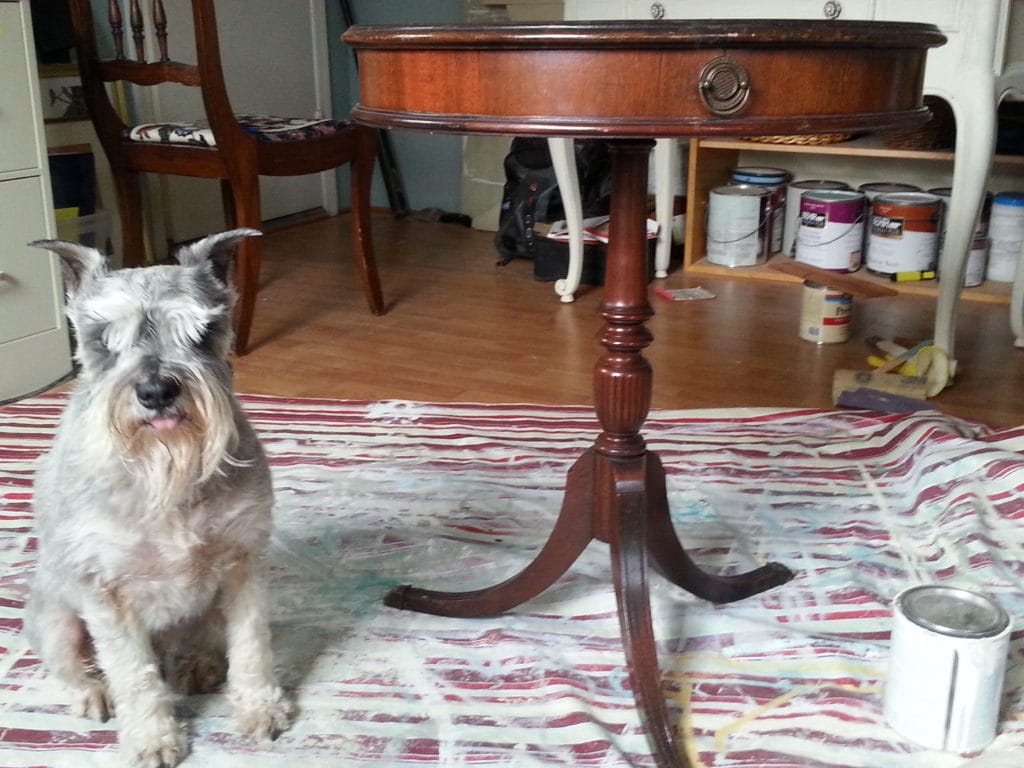 I mixed Annie Sloan's Louis Blue and Chateau Grey and then added a topcoat of French Linen.  After waxing in Maison Blanche dark brown wax, voila – the drum table redone!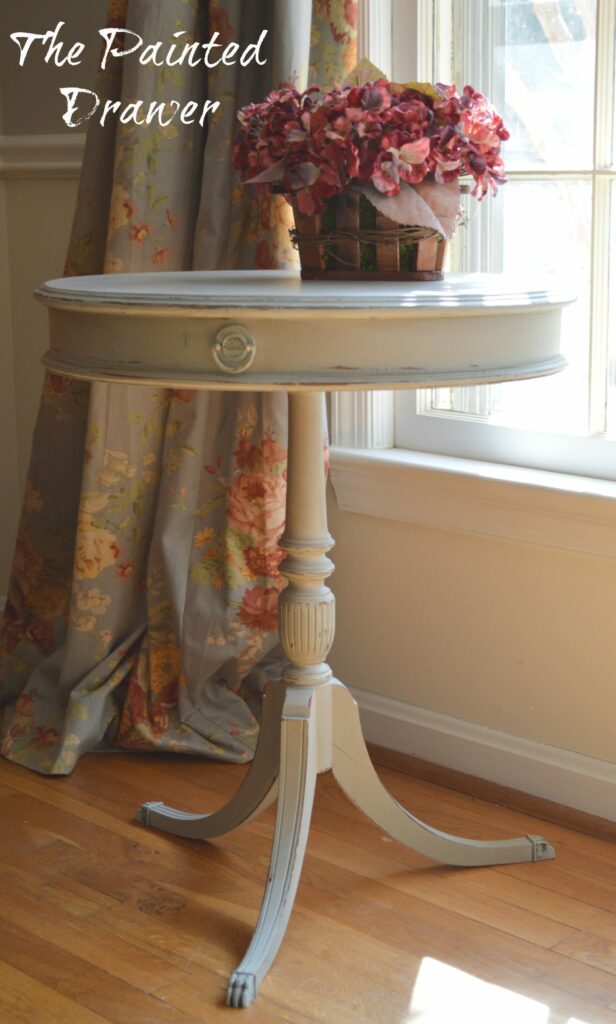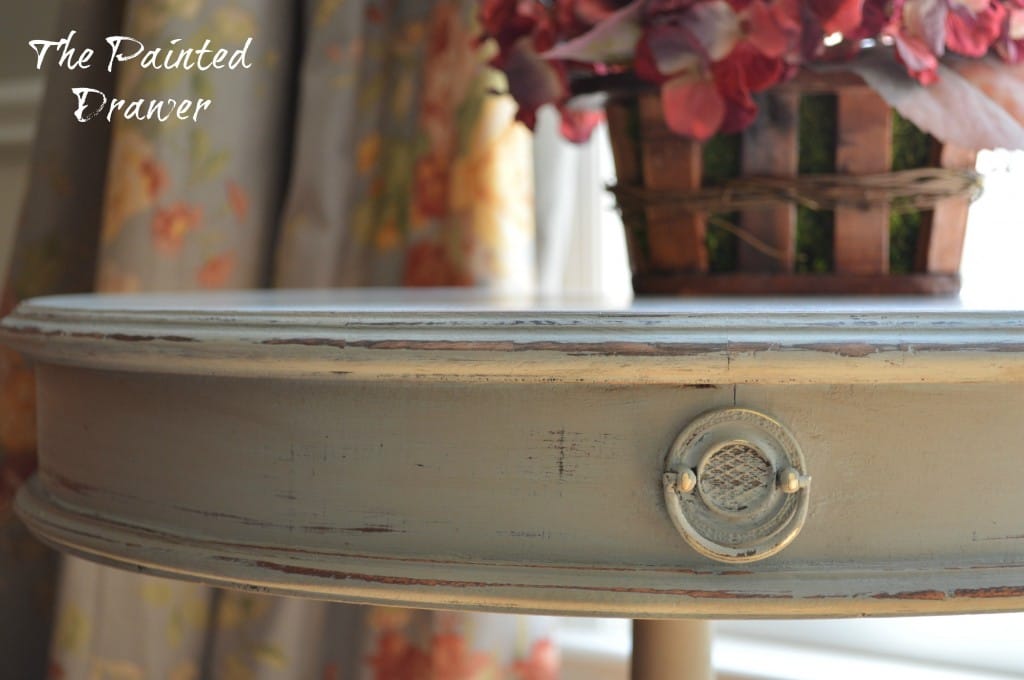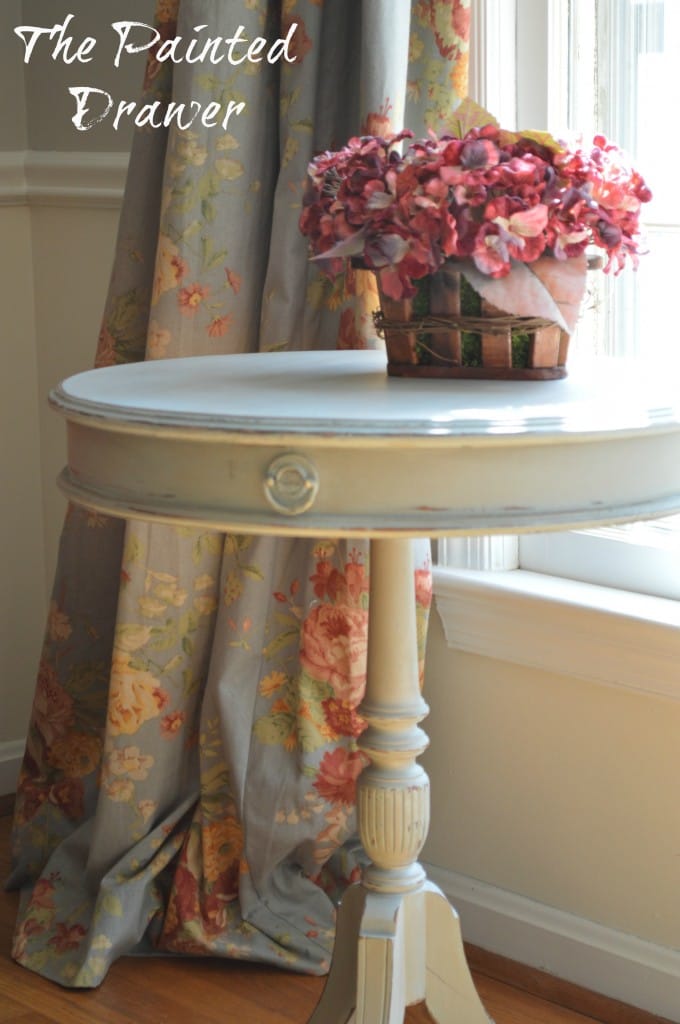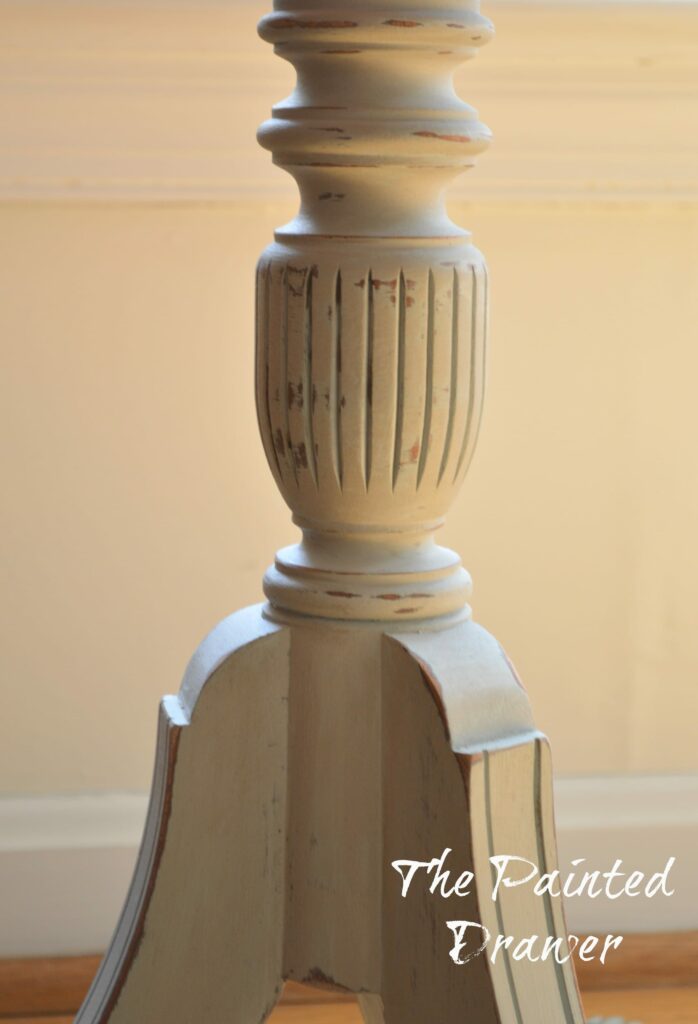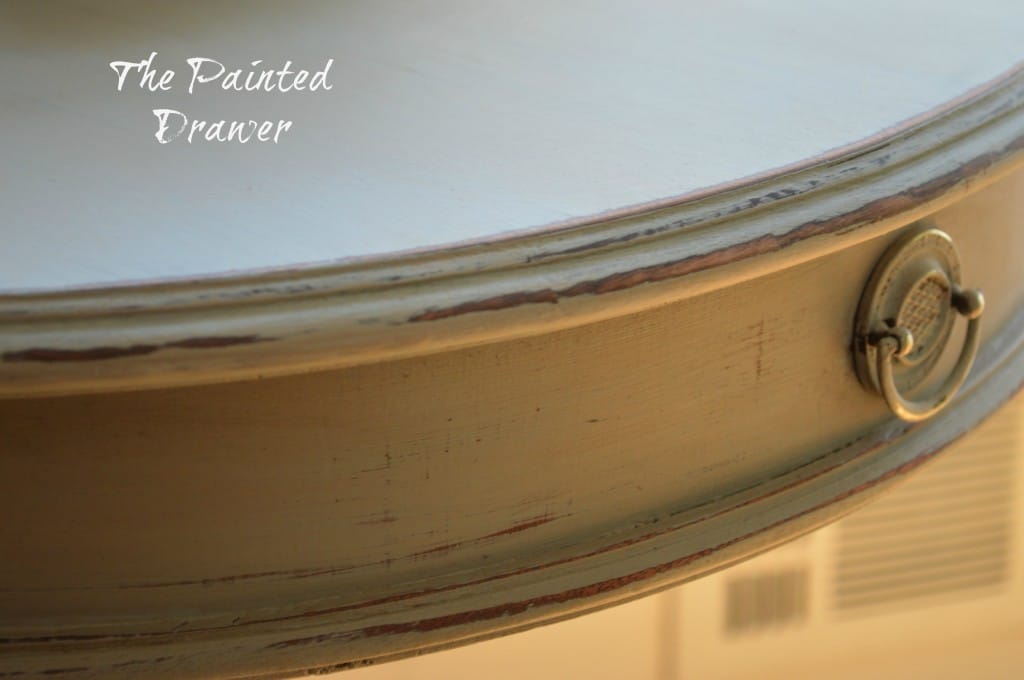 You just can't beat a drum table – ba dum ching!
Join the Fun! I Always Love More Subscribers!