My post is late getting out today as I spent the afternoon at Sophie's school for their Halloween parade.  The children were so sweet in their costumes!  I'm just getting around to posting the pictures of my latest before and after.  Can you all take yet another desk?
This one was my neighbor's childhood desk and chair.  They were both painted a bright blue for him when he was a little boy and now are going into his daughter's room.  Hence, the change up!
Maddie is almost 14 and the desk needed more sophistication for a teenager's room.  I stripped the top with Citristrip, sanded it back and then stained it in Minwax Early American.  It's gorgeous now and believe me when I say the thick paint was not easy to take off!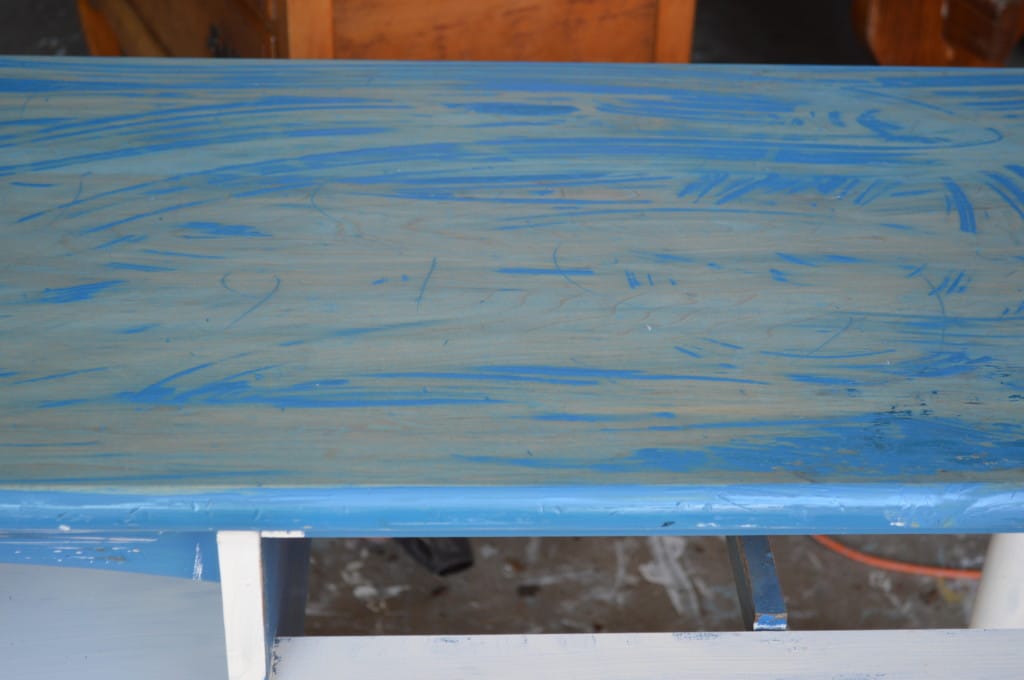 The body is painted in a combo of Annie Sloan Old White and General Finishes Antique White.  It actually took a few coats of each color to cover that blue.  I distressed it just enough for tiny bits and pieces of the blue to pop through for interest and character and then sealed it with Fiddes & Sons wax.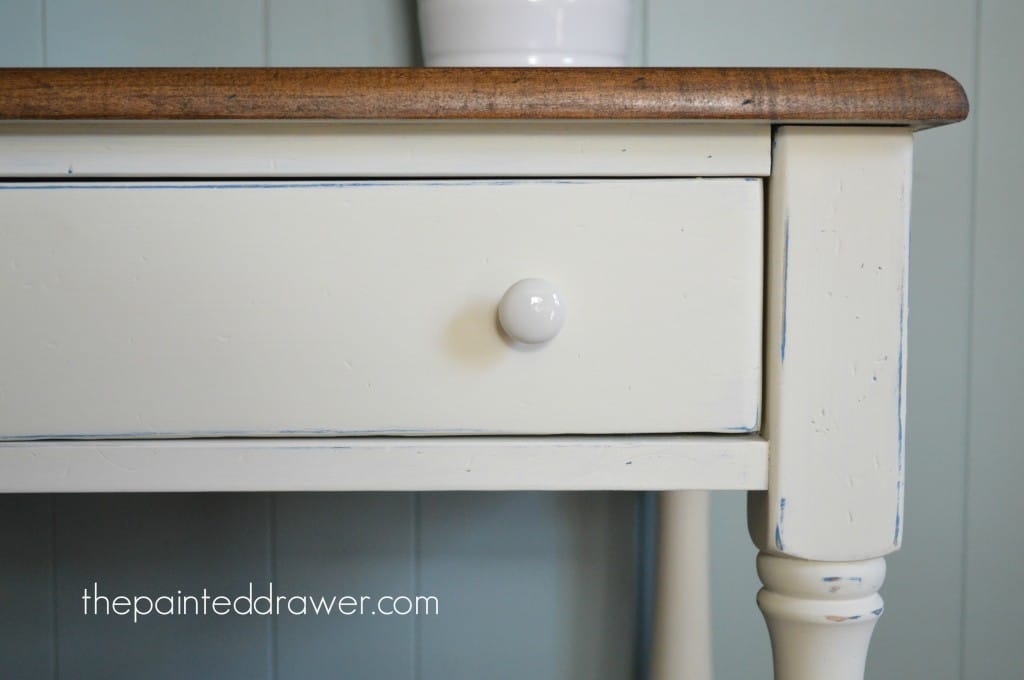 I happen to love the chair that goes with it.  It has a lovely, curved plank seat and is very comfy.
A great set ready for a new life! 
I do plan on working on a different type of furniture next week – promise no more desks for awhile!
Join the Fun! I Always Love More Subscribers!