Good Monday, everyone.  Today is typically where I share a great find from the previous week.  However, gasp, I don't have one to share!  I took a few weeks off after Lucketts and life is crazy lately.  I need to get myself in gear again!
Instead, I'm sharing a post from last year.  I thought it fitting to repost now, when we're all sprucing up the front of our homes for the warm summer months.  Update:  the steps had a really, really hard winter.  Snow, ice and freezing temps.  However, they held up pretty well.  They do need another coat to spruce them up but that is not a big deal.  I still recommend this project but my disclaimer is that they will need a touch-up coat every season.

We have a great house in a fantastic neighborhood but it is getting up there in age.  With any home ownership comes the endless, "to do" lists. One project that on my list are the old concrete steps and driveway.  I would love to have them paved professionally but that isn't happening anytime soon. Being the extremely impatient person that I am, this weekend I took on the job of our front step makeover (no, I am not crazy – the driveway is not happening!)
Here is where I started…old cracked concrete…
and a bench that my neighbor was throwing out in the trash (my favorite kind) and apparently, Baxter's tail…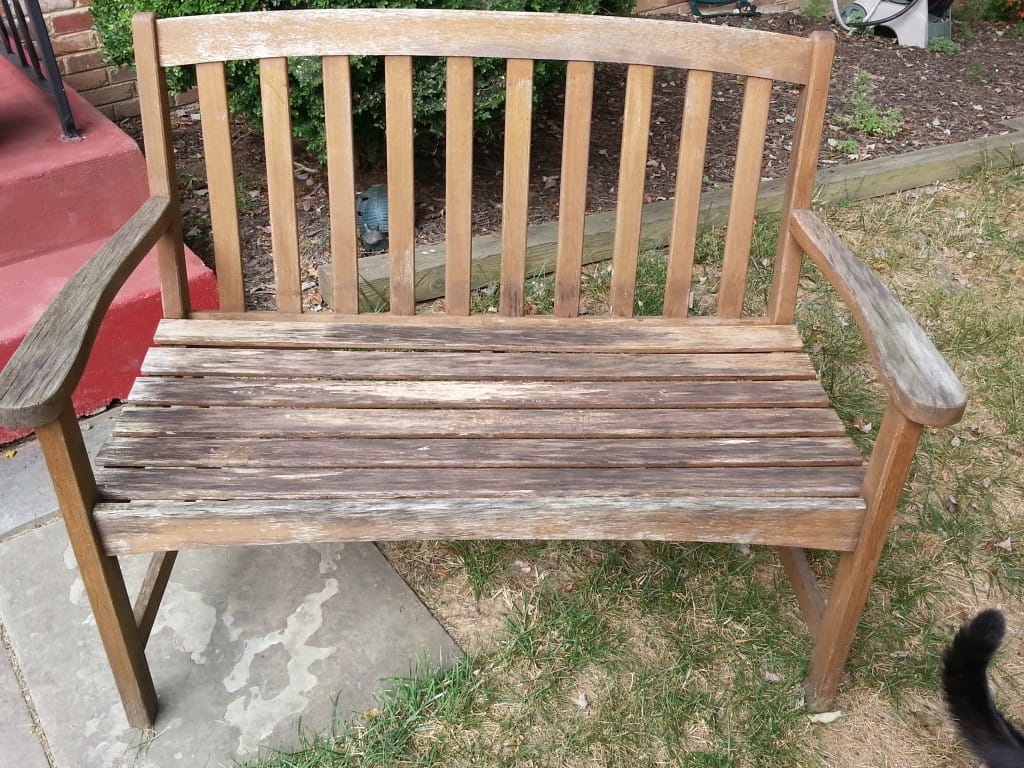 and all of the "tools" needed for my DIY project.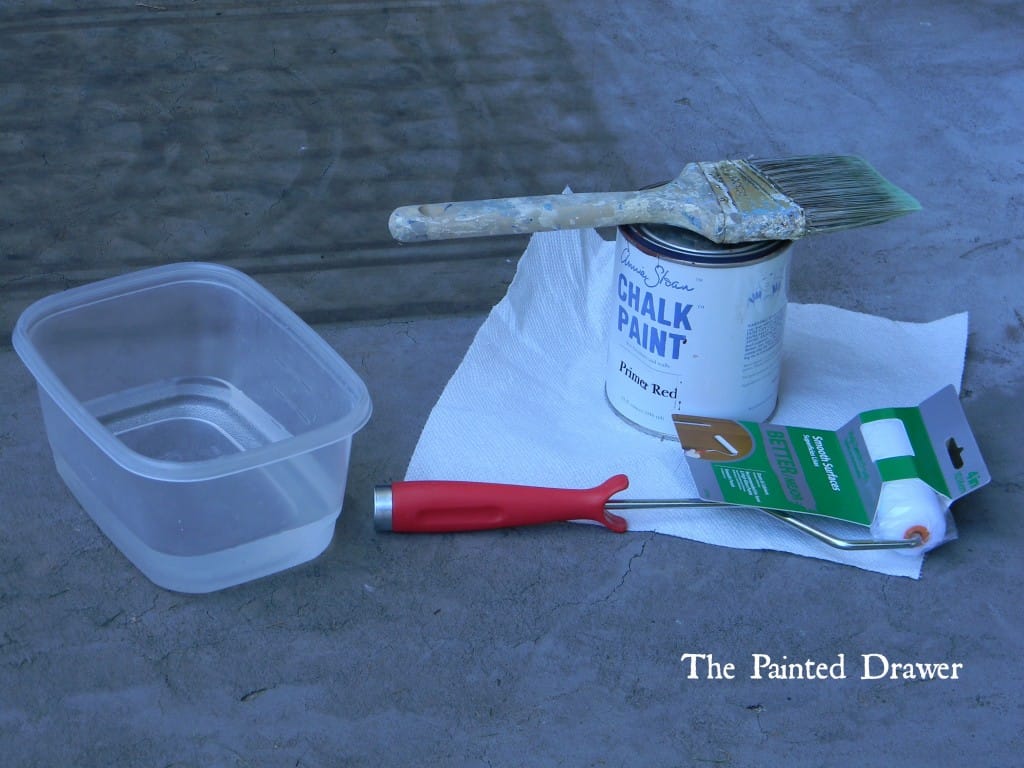 After sweeping the concrete steps, I used Annie Sloan's Primer Red and applied a few coats using both my brush and a small roller.  Here is how it turned out.  It looks much cleaner and brighter.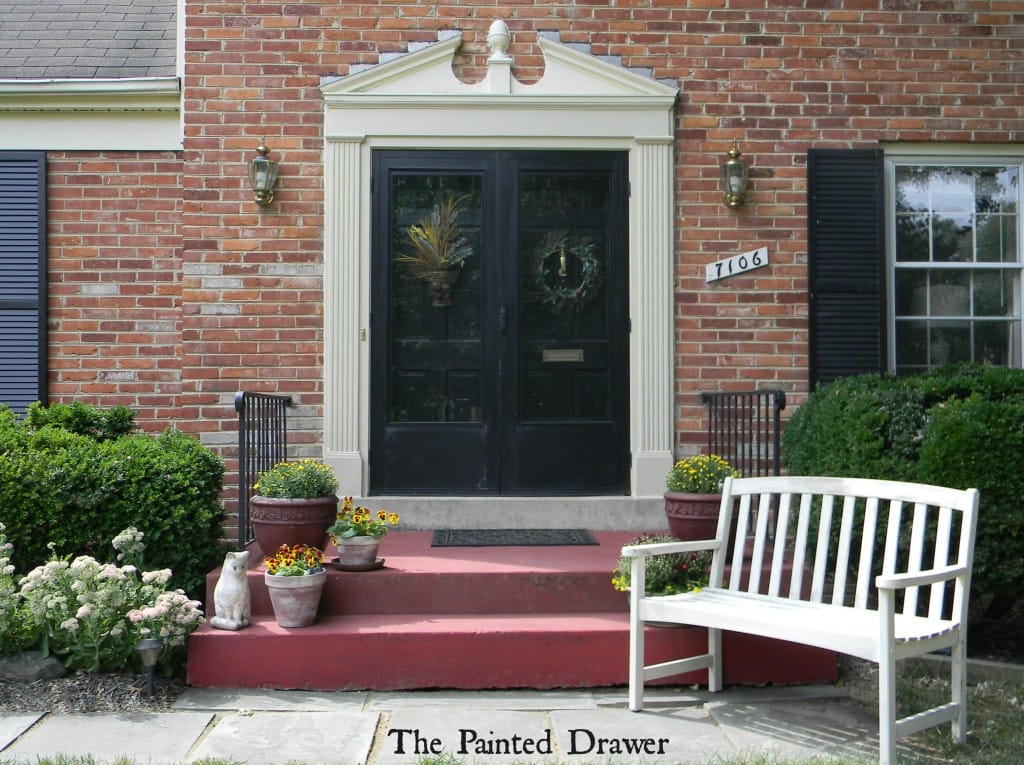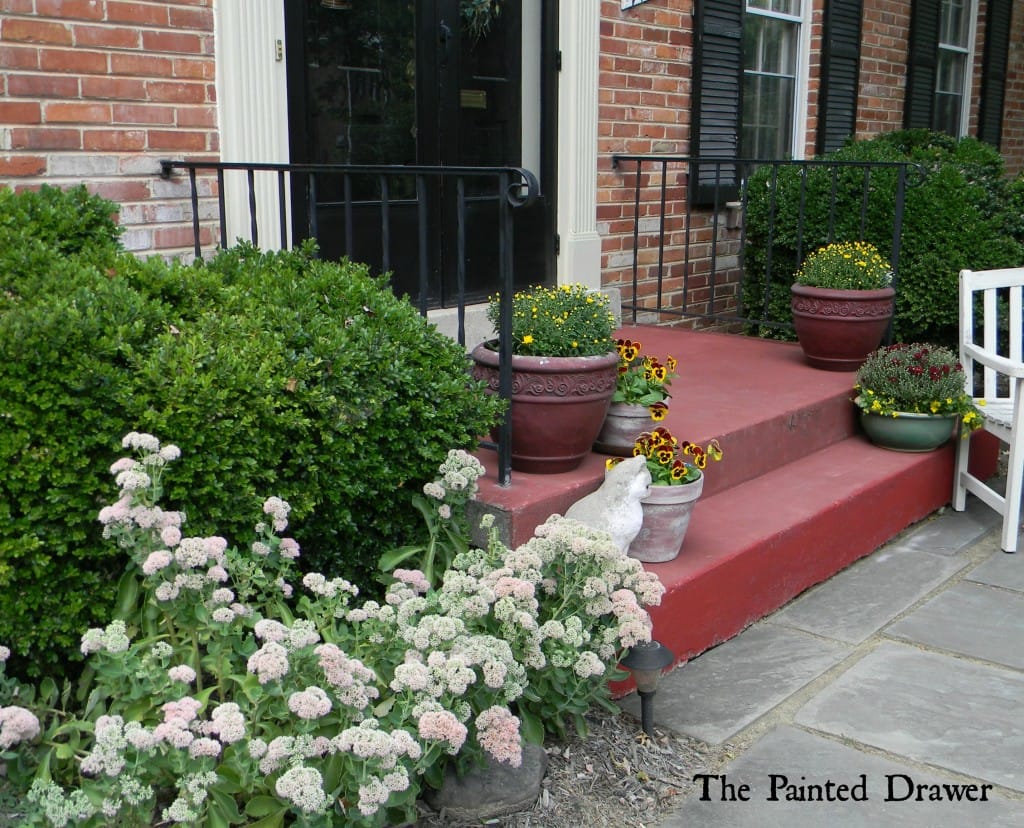 Sure, it isn't real brick or repaved but it will do!
Here is the bench after a coat of Annie Sloan Old Ochre. What a difference!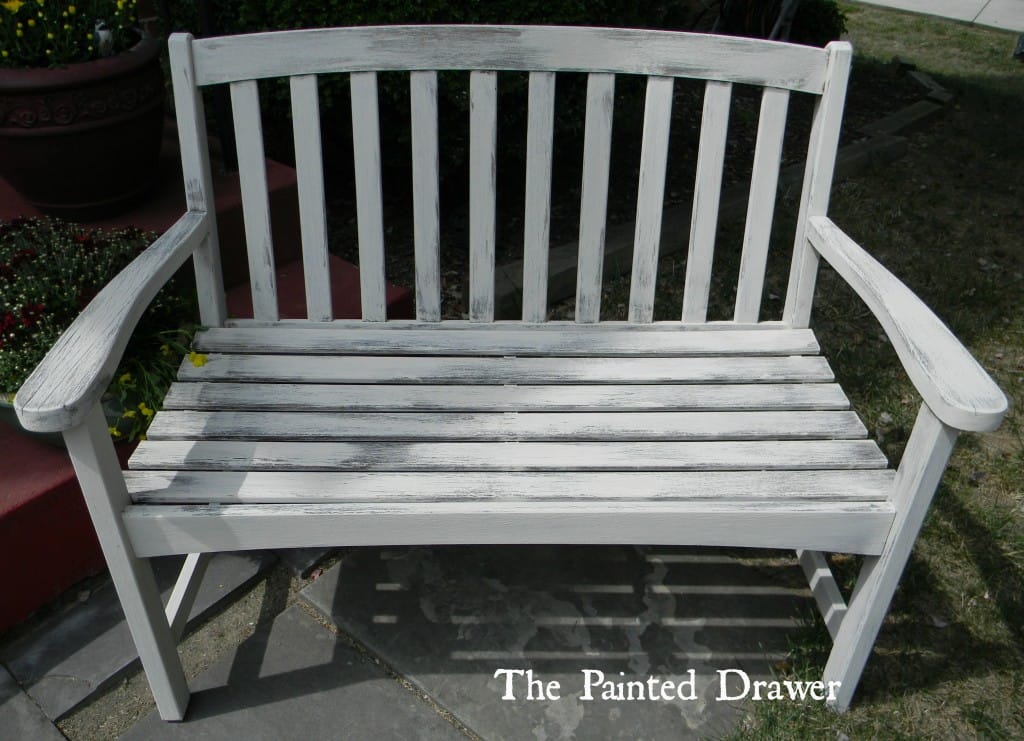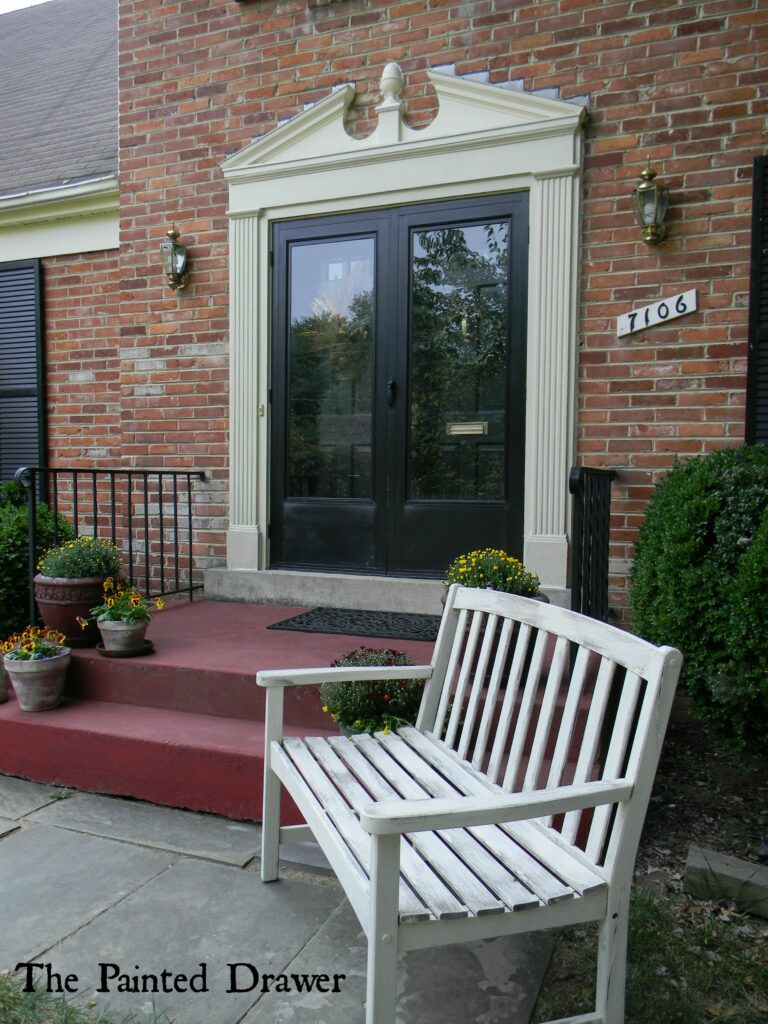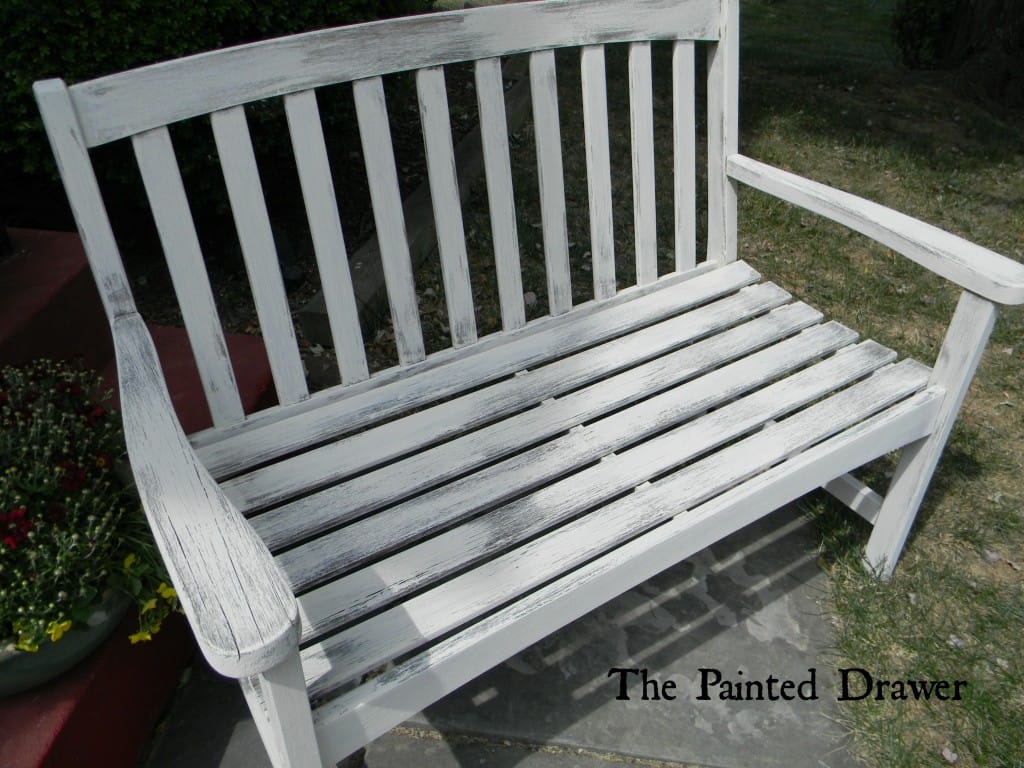 With relatively few dollars and a few hours of painting…voila!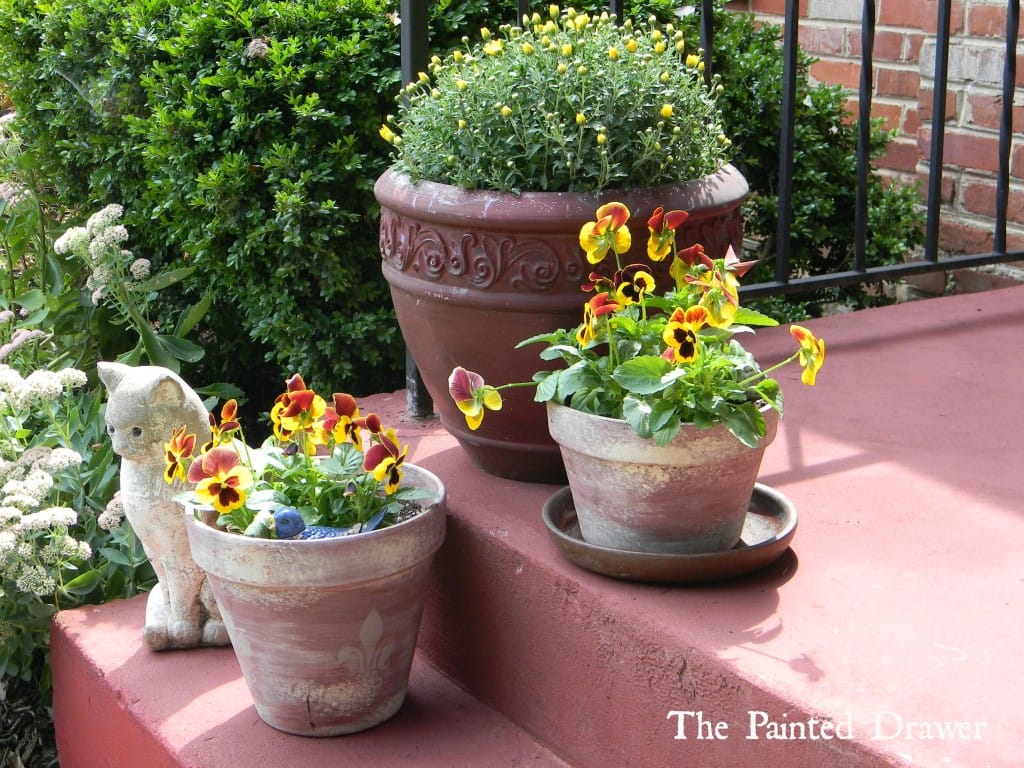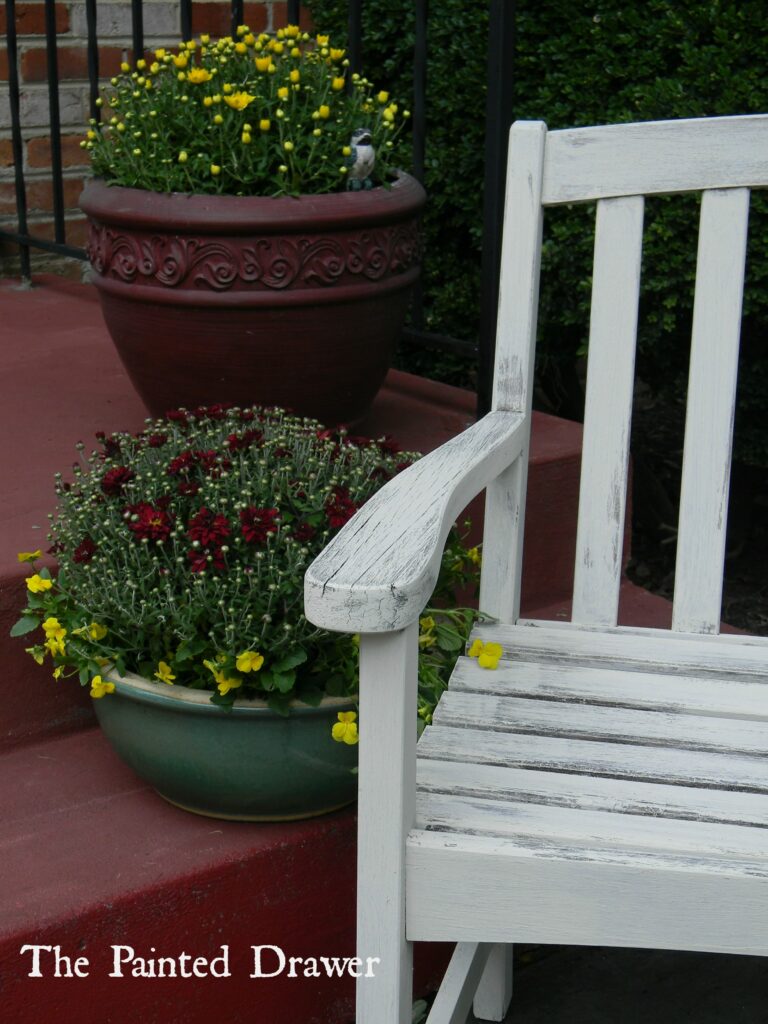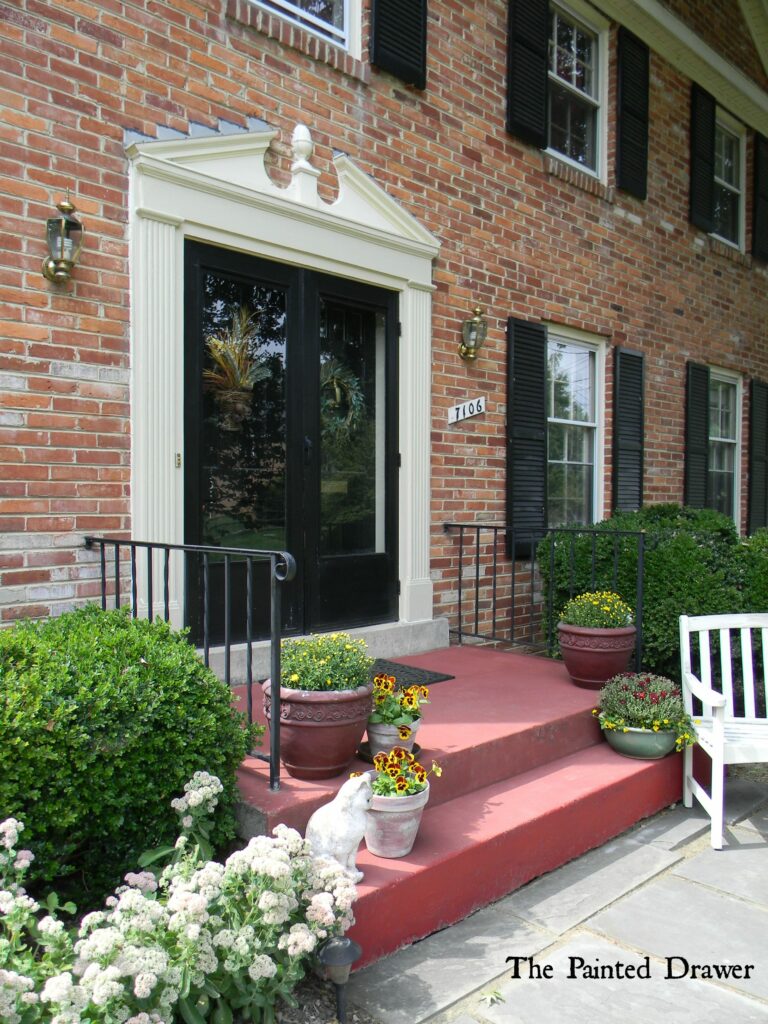 My easy makeover tip of the week!
Join the Fun! I Always Love More Subscribers!
 Linking To: